A lot of people who just come for a three week holiday to Thailand often just spend a couple of days in the capital before heading down to the islands. When they come back home they say they don't like it because it's so crowded, hectic, polluted and whatever.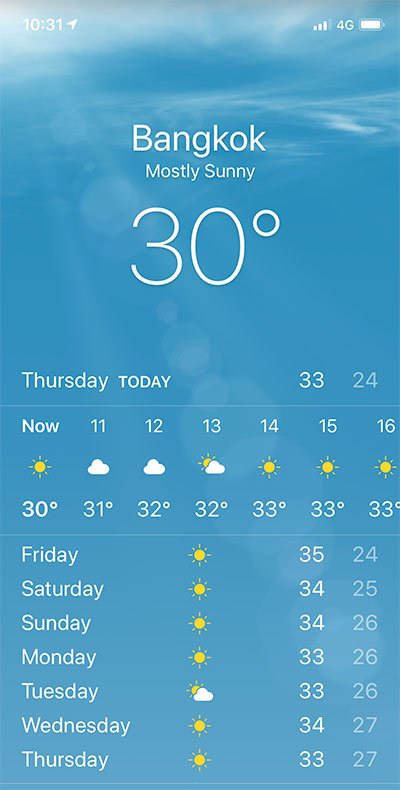 That's because most people's imagination of Thailand are limestone cliffs and beaches so that's all they really come here to experience. If you spend any significant time in the "City of Angels" you will know why it just makes a great city to actually live in.
So here are some of the best reasons why I love Bangkok:
The Weather
It's just a dream for me as a German guy to have warm weather every single day of the year. Even at night it never gets cooler than like 25 degrees and you can walk outside with shorts and t-shirt anytime.
Bangkok also has its own kind of climate even within Thailand. Seriously.
It's just always a few degrees warmer than any other part of the country and while the temperatures drop below 20 degrees during winter especially in the northern and north-eastern regions it just doesn't apply for Bangkok where it rather drops just below 30 degrees for a few weeks.
So that's reason number one to stay in Bangkok long term – great weather throughout the year.
The Food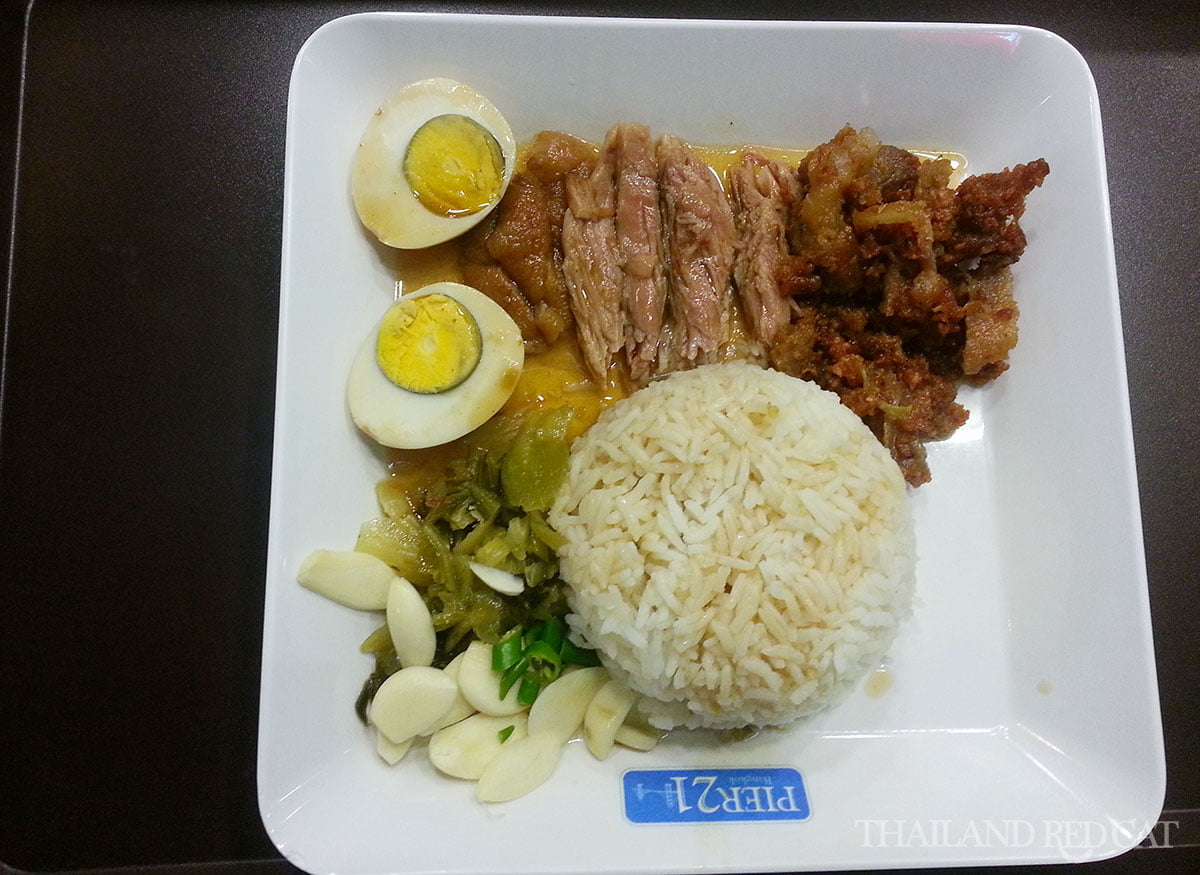 Thai food is great. You can find Thai restaurants all over the world and that's just a good proof how popular it has become. Obviously it still tastes best in Thailand and it's not only delicious but also cheap not just if you go eat on the street or in the food court but also in proper modern and super-clean restaurants.
A Khao Kha Moo (ข้าวขาหมู) like this would cost no more than 45 Baht on a street joint or food court in a shopping mall and around 80-120 Baht in a more sophisticated air-conditioned restaurant.
I have made a post of my favorite Thai food that you can find here.
And then there is also no shortage of western restaurants in Bangkok or big supermarkets that sell everything from fresh bread, pasta, imported cheese to German chocolate and French wine (e.g. Tops Market, Villa Market).
Bangkok is Cheap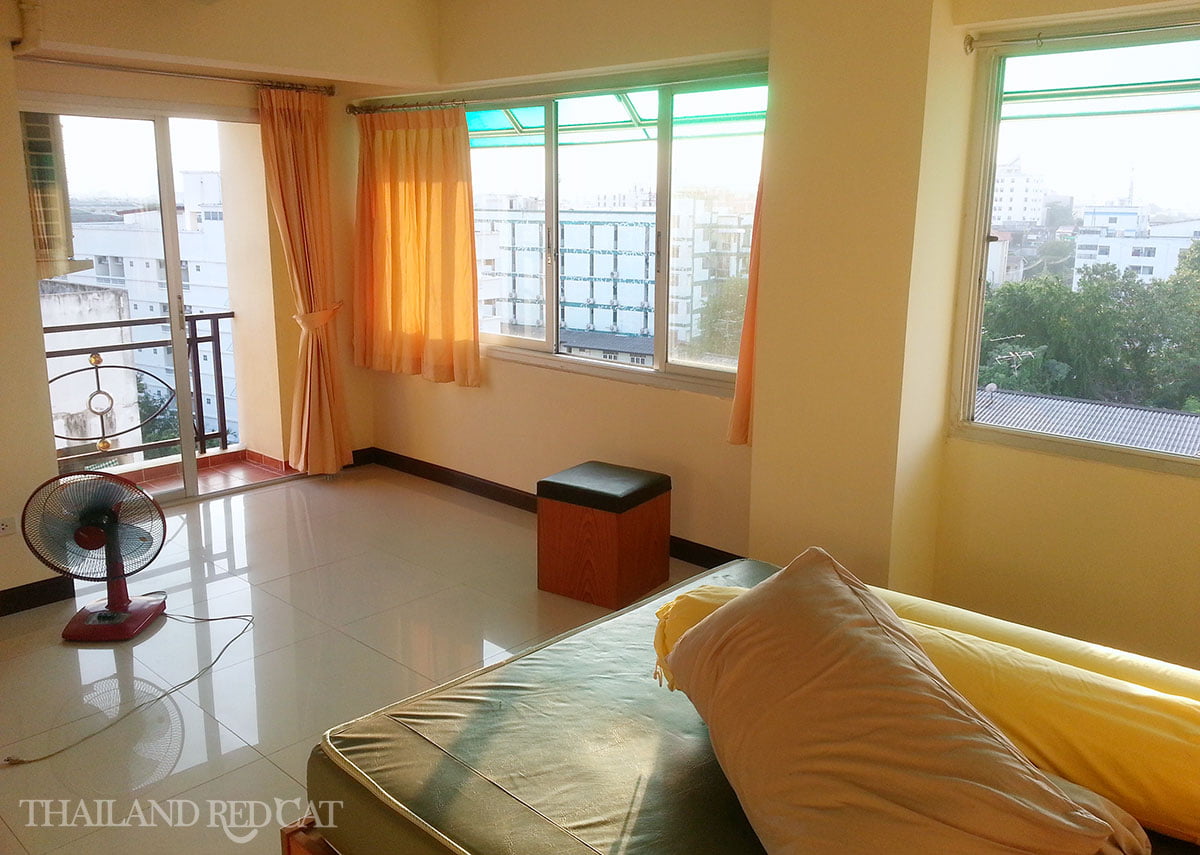 Obviously it's significantly cheaper to live in Thailand's countryside not just in terms of renting an apartment or buying a condo, but for westerners it's still incomparable with prices at home: While I paid 280 Euro for a basic room in a shared student apartment in Berlin (which is even considered cheap) I now pay between 6,000 and 6,300 Baht per month including water and electricity for a new and spacious room (around 30 sqm) with attached bathroom, free Wifi internet and cable TV with European live football. That's like half the price for a better standard.
And not just accommodation in Bangkok is cheap compared to western standards but also food, clothes, healthcare, nightlife, public transport and so on.
The only "problem" is that with all these things being so affordable for westerners we are also tempted to consume a lot more than back in our home country. Or to go out every other night, playing pool and drinking beer. Or to go on a trip to the beach every other weekend. Bangkok is such a happening city that it often feels hard to just go back and stay in the apartment after finishing work.
The Nightlife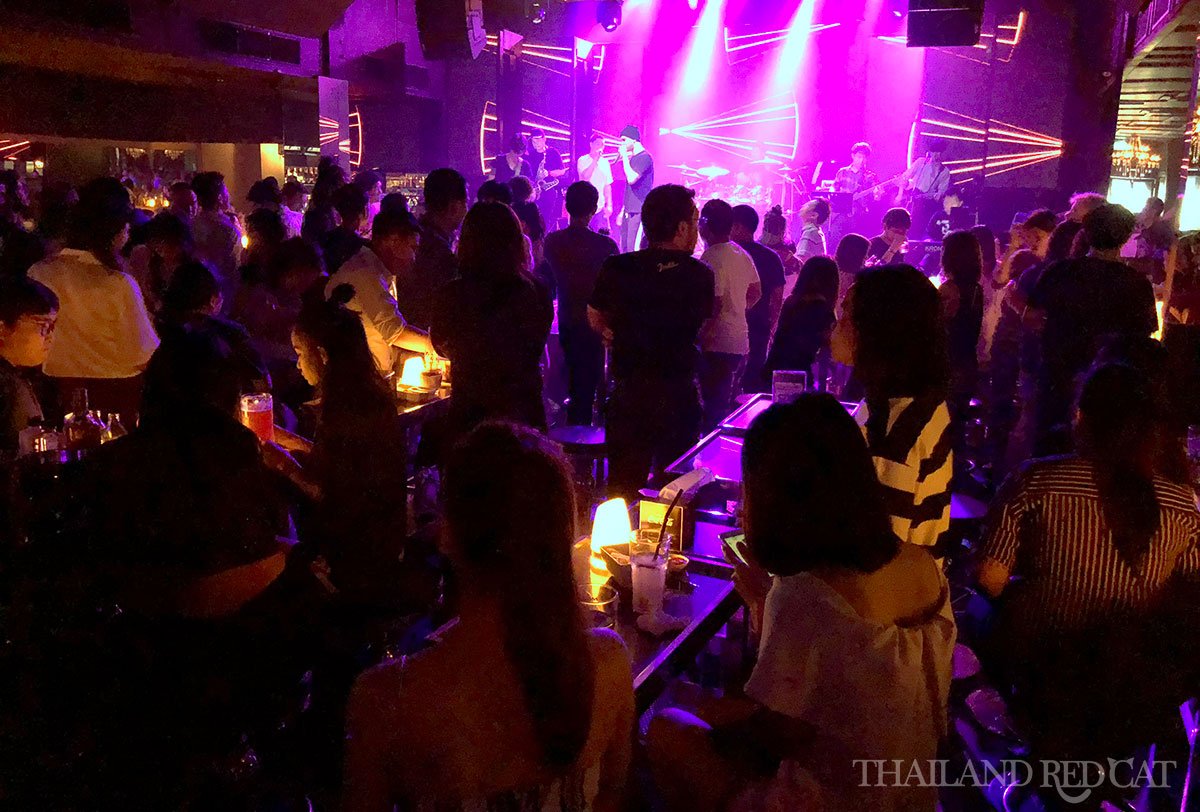 Well the first three reasons why Bangkok is great to live long term may apply to a lot of other cities around the world, especially in Thailand's neighbor countries like Malaysia, Cambodia or Laos. All these countries have great weather all over the year, are cheap to live in and have nice and cheap food. Well, Thailand has still the best food.
But what makes me pick Bangkok in Thailand and not Kuala Lumpur in Malaysia for example is obviously because of the amazing nightlife. Bangkok must have the world's largest concentration of super-hot girls and it's just a dream for any western guy to have them around you every single day.
I wrote a detailed guide to BKK's best nightlife areas that you can find here.
Gateway for Travel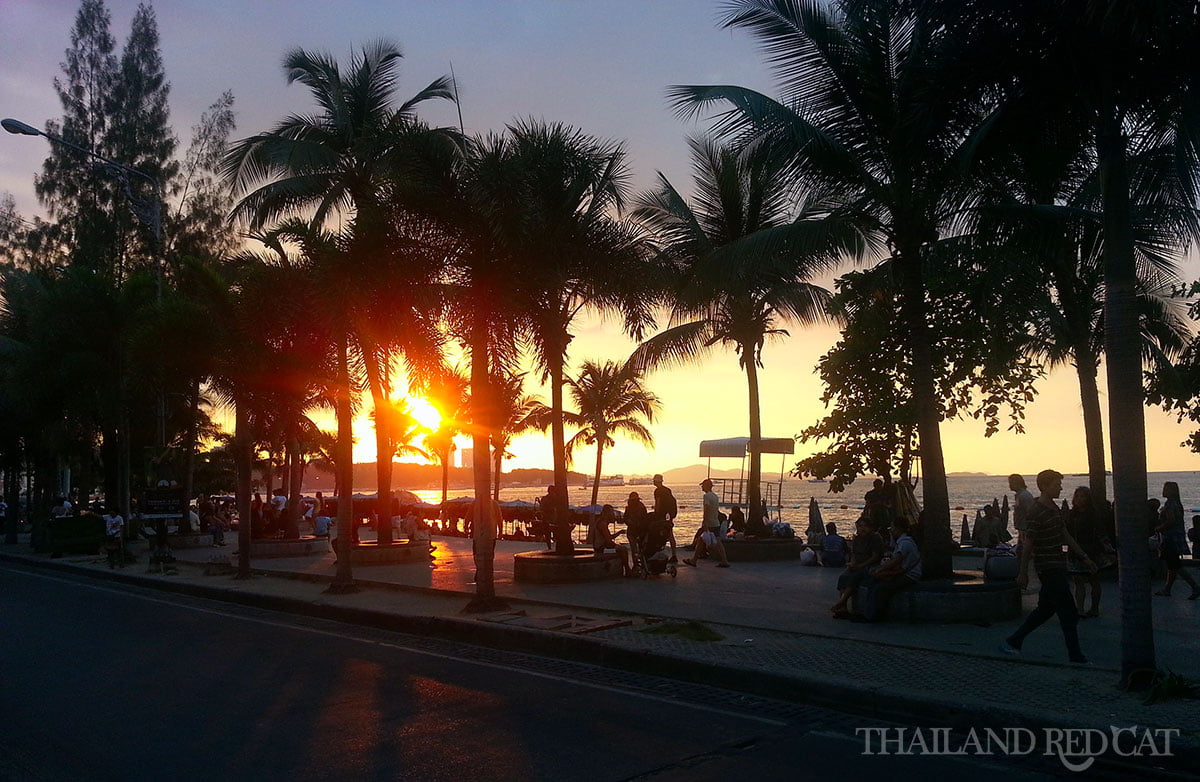 And then Bangkok is just a great base for both short and long term travels. Obviously here you've got the country's biggest airports (Suvarnabhumi and Don Mueang) with departures to all over the world.
But even better it's super easy to go to any part of Thailand fast and cheap just by train, minivan or bus from Bangkok's main transport hubs.
A weekend trip to Pattaya is very popular among Bangkok people (just 2 hours one way, check out this post to see how) or exploring some not so touristic parts of Thailand like the Isaan region, for example Nakhon Ratchasima or better known as Korat (about 4 hours by bus from Bangkok, check out this post to see how).
Oh and then of course there are always these funny moments when you discover something completely new, like do you know the Young Thai Girl Falling Into The Water Game? Lol.