Phuket is one of these places in Thailand where you can easily stay for several weeks without getting bored. There's always something new to discover and with all its gorgeous beaches and the infamous nightlife you might end up staying much longer than originally planned.
Not just Phuket itself, which is an island by the way even though it almost looks like a peninsular on most Thailand maps, is full of things to do but also its nearby islands make great day or overnight trips.
Here are the highlights of any trip to Phuket:
Exploring Phuket's Beaches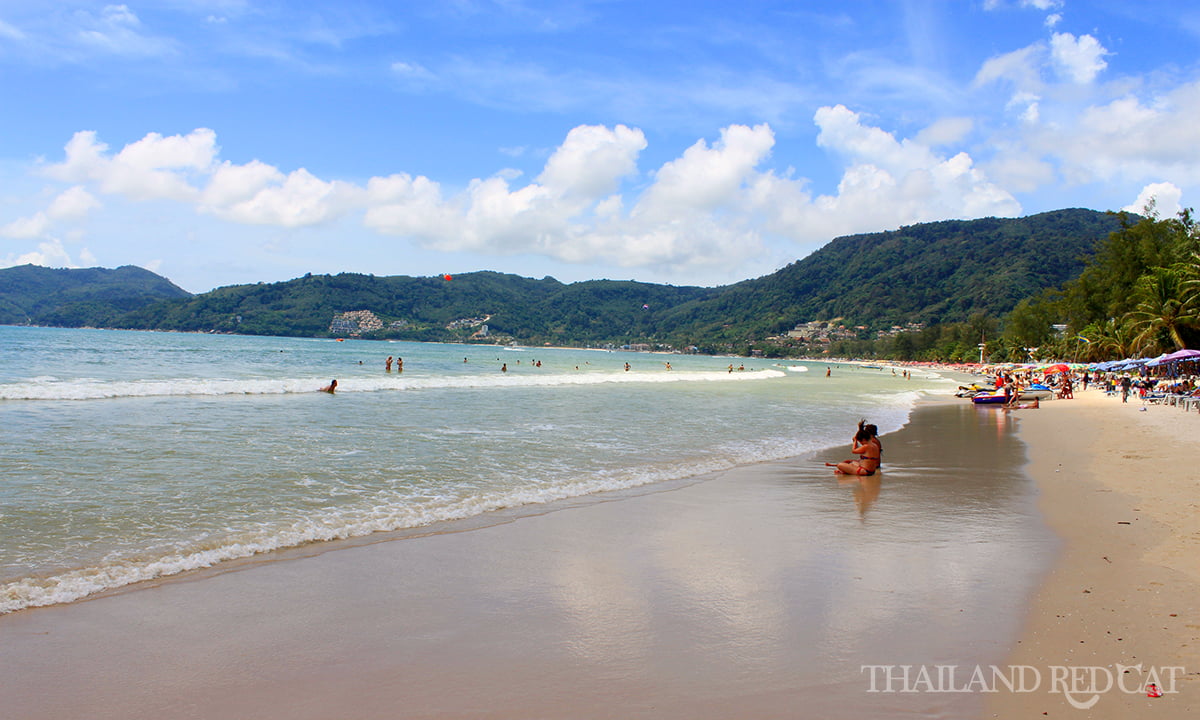 The main reason for many foreigners to visit Phuket – its countless of beautiful beaches. Some are commercial and vibrant (like Patong Beach), some extremely picturesque (like Karon or Kata Beach) and others just off the beaten path and perfect to relax (like Surin Beach).
Exploring Phuket by Motorbike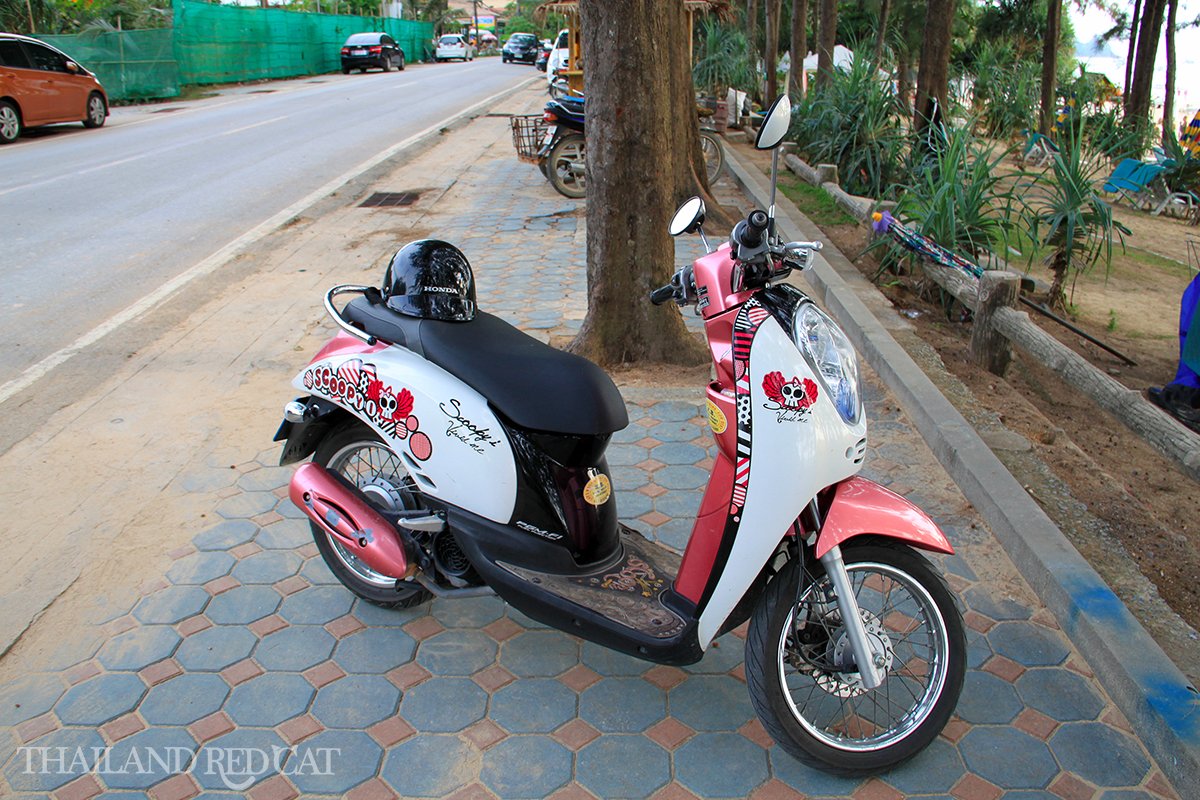 No visit to Phuket without renting a motorbike. It's just a bless cruising along Phuket's gorgeous coastal roads, up and down the hills, discovering beaches, temples and more on your own pace. You can rent motorbikes for as low as 200 Baht per day (scooters), the one you can see on the picture was 250 Baht per day. Bigger manual vehicles from 150cc starting from 350 Baht per day.
The good thing about renting motorbikes in Phuket beside that it's cheap is that you rent per 24 hours and there's not much paperwork at all, just be aware of the traffic laws. One day I was just making a U-turn and drove about 20 meters on the wrong side of the street – police spotted it and charged me 300 Baht. Don't worry though, just drive carefully, follow the rules and everything will be fine.
Karon View Point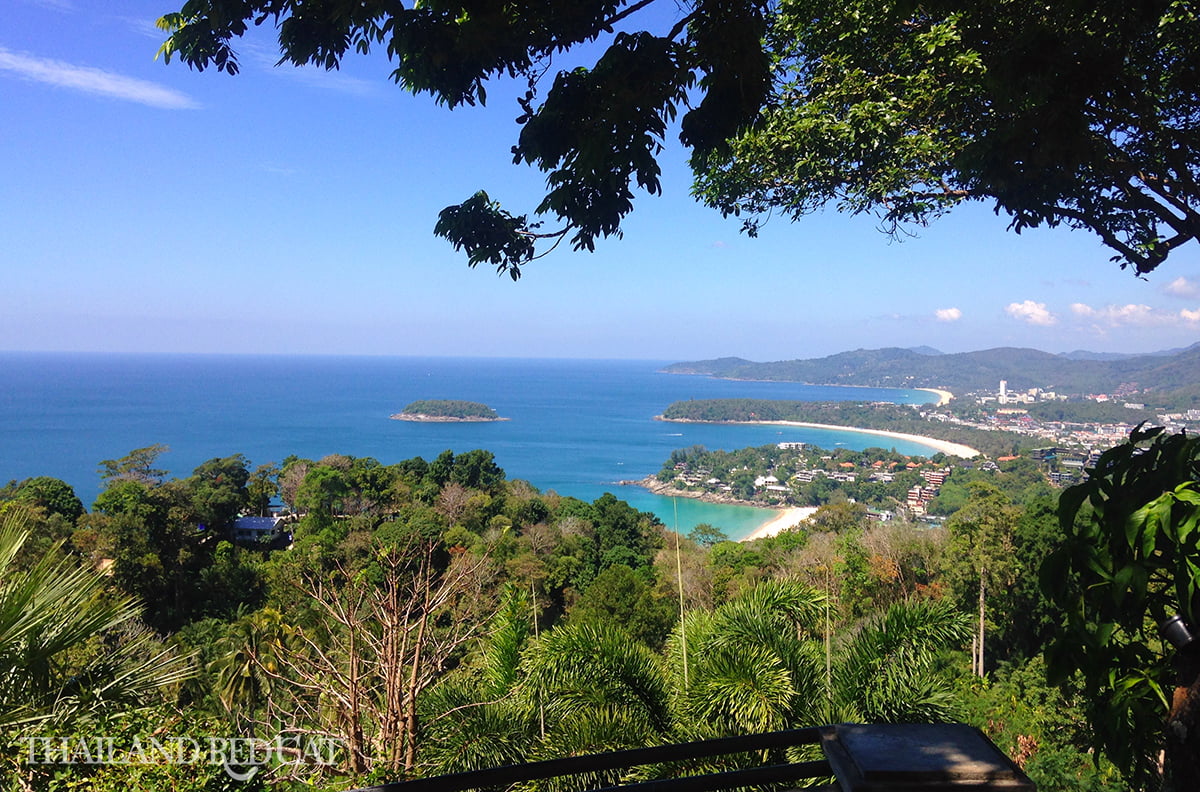 Phuket's famous view point is located just 500m south uphill from Kata Beach. It has great views of Phuket's west coast going as far as Patong Beach and beyond. Besides the view point itself there isn't anything to do (however every time I come here there's a local guy presenting his massive eagle) but it's also on the way to the next highlight of Phuket.
Promthep Cape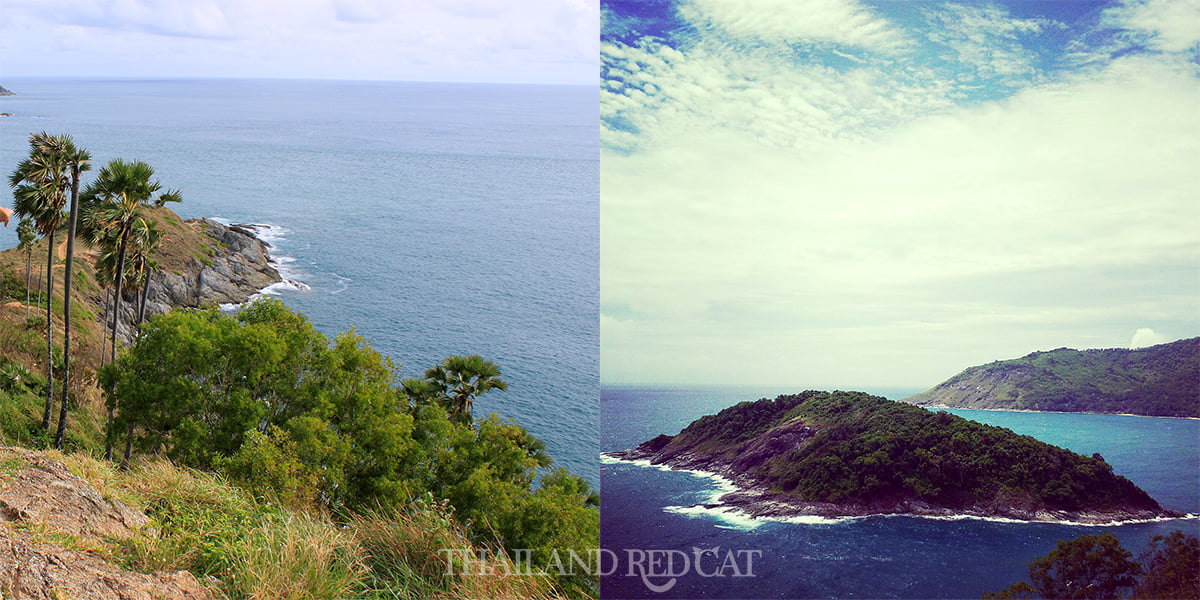 Promthep Cape is the southernmost point and the most photographed place in Phuket. Also known as the Sunset Point, this is where countless of tourist buses arrive everyday at around 5pm to watch the sun disappearing behind the ocean – or imagining how it just moves toward Sri Lanka and the Indian subcontinent a few hundred miles away.
Even though Promthep Cape does get packed with tourists during sunset it's quite spacious here so it doesn't really appear too crowded. And this cape is so beautiful that it just has to be visited – definitely another highlight of your Phuket trip.
Big Buddha Phuket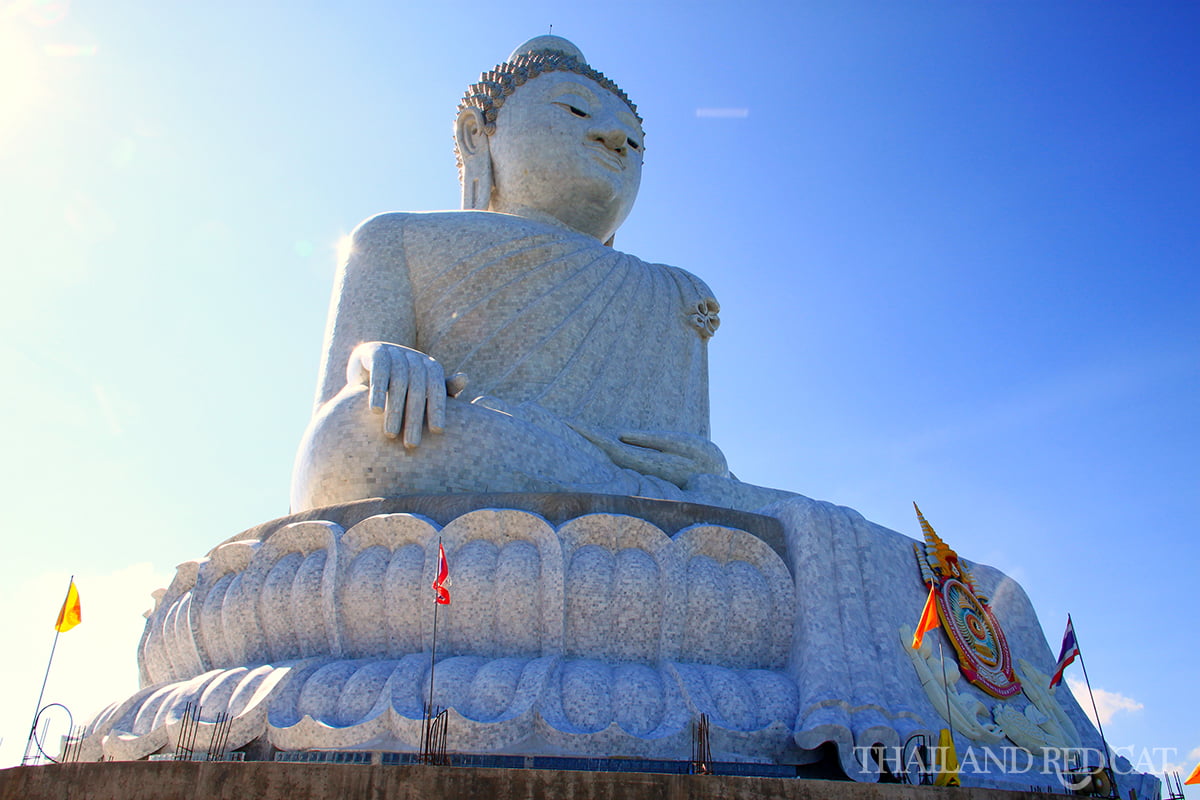 You can see him from as far as the beaches on the west coast – the Phuket Big Buddha sitting on top of the hills. This is Phuket's most beautiful monument – and with its giant size of 45m in height and 25m across the base also the most expensive one: About 30 million Baht was invested to built this white Buddha image on Phuket's summit.
There are many tourist buses going up the hill to the car park right next to the Big Buddha, but if you don't join a tour you can easily drive up with your own car or motorbike – the road is easy to follow, just make sure you find the right junction on the main road from Cape Promthep to Phuket Town. If you ask locals most of them can tell you where it is (there is a sign too but you might oversee it).
There is no entrance fee for visitors to the Big Buddha as of today.
Phuket Temples
It doesn't really matter where you go in Thailand, there are always extremely beautiful temple complexes to be explored – and Phuket makes no exception. There are several temples all around Phuket, not so many on the beaches of the west coast but more in and around Phuket Town.
The most famous and important one of the 29 temples in Phuket is Wat Chalong (วัดฉลอง), located in the district of the same name just 5km south of Phuket Town.
Again you can sign up for a tour from your beach town to visit Wat Chalong, but it does make sense to drive around the island (like Patong – Kata – Phuket View Point – Cape Promthep – Big Buddha – Wat Chalong – Phuket Town – Patong) and visit that beautiful temple on your way.
There was no entrance fee when I came here, but this might change and they charge 50 or 100 Baht from some point in the future.
Phuket Town
Phuket Town, located on the southeast of the island, is not just the capital city of the Phuket province, but also its cultural heart and center.
With a population of just about 80,000 people it is still far from hectic and overwhelming.
The most interesting thing about Phuket Town (besides experiencing the authentic local life) is the Old Town with its beautiful colonial buildings from the early 20th century when European (mostly British and Portuguese) mining companies were invited by the Hokkien Chinese, back then the big players in the region.
If you have a lot of time you should also check out Central Phuket which is the nicest mall on the island and a perfect place to spend a few hours dining, drinking coffee, doing people watching and potentially hit on some nice local girls.
Island Hopping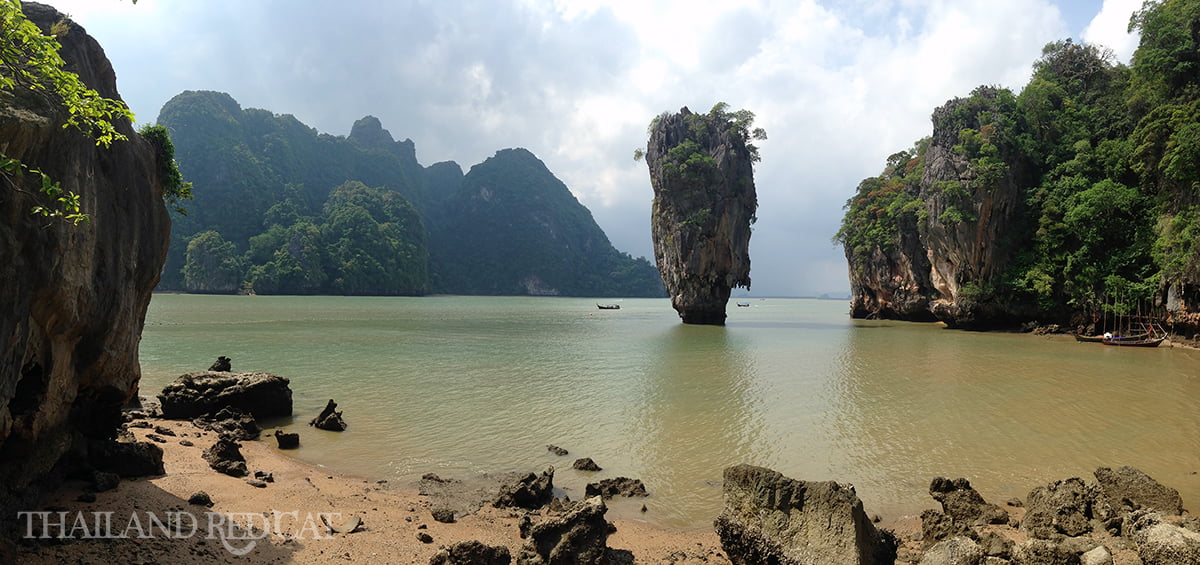 Phuket is the gateway to your island hopping adventures in Southern Thailand. Krabi is good too, but the number of destinations and frequency of boat services in Phuket is just bigger than in Krabi. The most popular and most beautiful islands you can visit from Phuket are Koh Phi Phi, James Bond Island (picture), Similan Islands and increasingly popular Koh Yao Noi (far less crowded than Phi Phi is now).
You can book reasonable priced tours (from day trips to 3-day overnight tours) at one of the many local travel agents in your beach town or in Phuket Town. If you prefer individual traveling no problem, it's fairly easy to hop on a public boat at the harbor in Phuket town and look for accommodation on the island itself – or travel back to Phuket on the same day.
Map of Phuket Highlights
Lot's of things to do in Phuket! Sure there is even more you can do and I haven't even mentioned the nightlife, but these are the eight places and activities you should not miss out on your first trip to Phuket.
Videos of Phuket Highlights