The Koh Chang Archipelago is a true island hopping paradise. There are 54 islands in total and while there are enough things to do in Koh Chang alone for a couple of weeks or more, I'm glad that I have taken the ferry to explore two of the less developed islands last month: Koh Mak and Koh Kood (or "Koh Kut", Thailand's 4th largest island and the closest one to the Cambodian border).
It is relatively easy to visit some of the quiet and non-touristic islands in the archipelago. All ferries and speed boats on Koh Chang going to the neighbor islands including Koh Kood depart from the fishing village called Ban Bang Bao located on the southwestern tip of the island.
Boat tickets can be booked at one of the countless of travel agencies around Koh Chang's busy west coast or in many cases even at your hotel desk. The ticket always includes pick-up service from your hotel so you don't have to worry about how to get to the ferry terminal at Ban Bang Bao.
Alternatively you can take the big and fast public boat to Koh Kood from Ao Yai, Trat on the mainland which only takes about 90 minutes.
I found what makes island island hopping in the Koh Chang Archipelago different from other regions in Thailand, like Samui, Phuket or Krabi, is that everything is so much more authentic, less crowded, less touristic and well, less developed. You won't find anything like loud and long beach parties like on Koh Phangan or Koh Phi Phi, but there are some scenic beach bars and restaurants on Koh Mak and Koh Kood, it's just a lot more relaxed and down to earth.
Seriously, I never felt more calmness and further away from all the hustle of bustle of my home in BKK on any other beach in Thailand than on Hat Klong Jao on Koh Kood.
Below are some of my best photos and videos of my paradise trip around the Koh Chang Archipelago.
If you found this post while searching for infos on the best bars on Koh Mak, here is the quick link:
Ban Bang Bao (บ้านบางเบ้า) on Koh Chang (เกาะช้าง)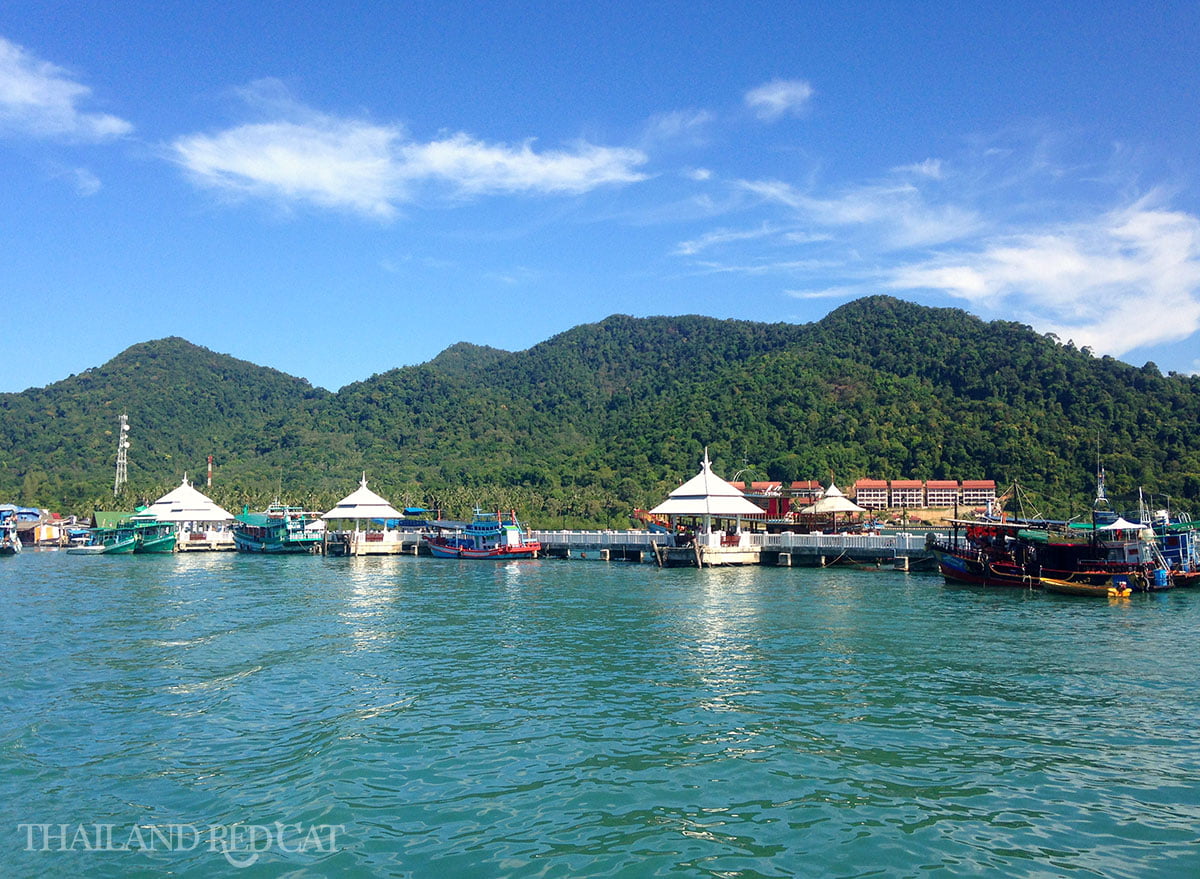 Koh Chang to Koh Mak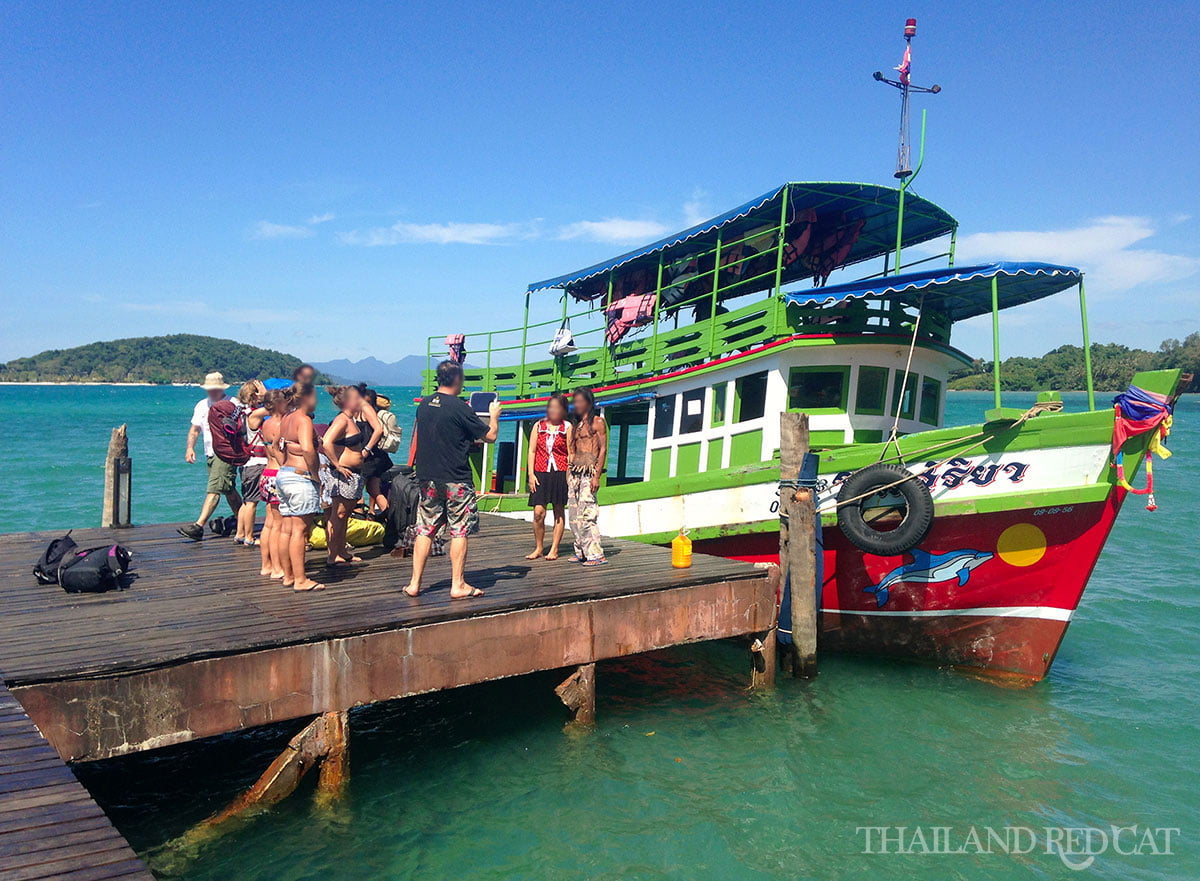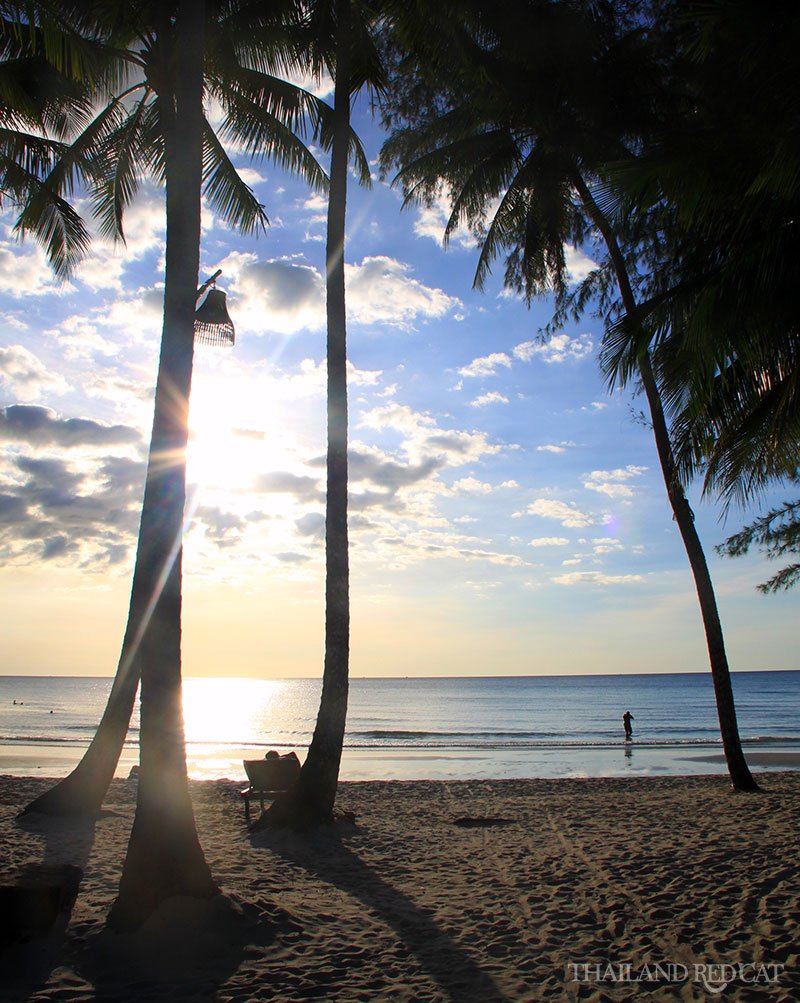 Koh Mak (เกาะหมาก)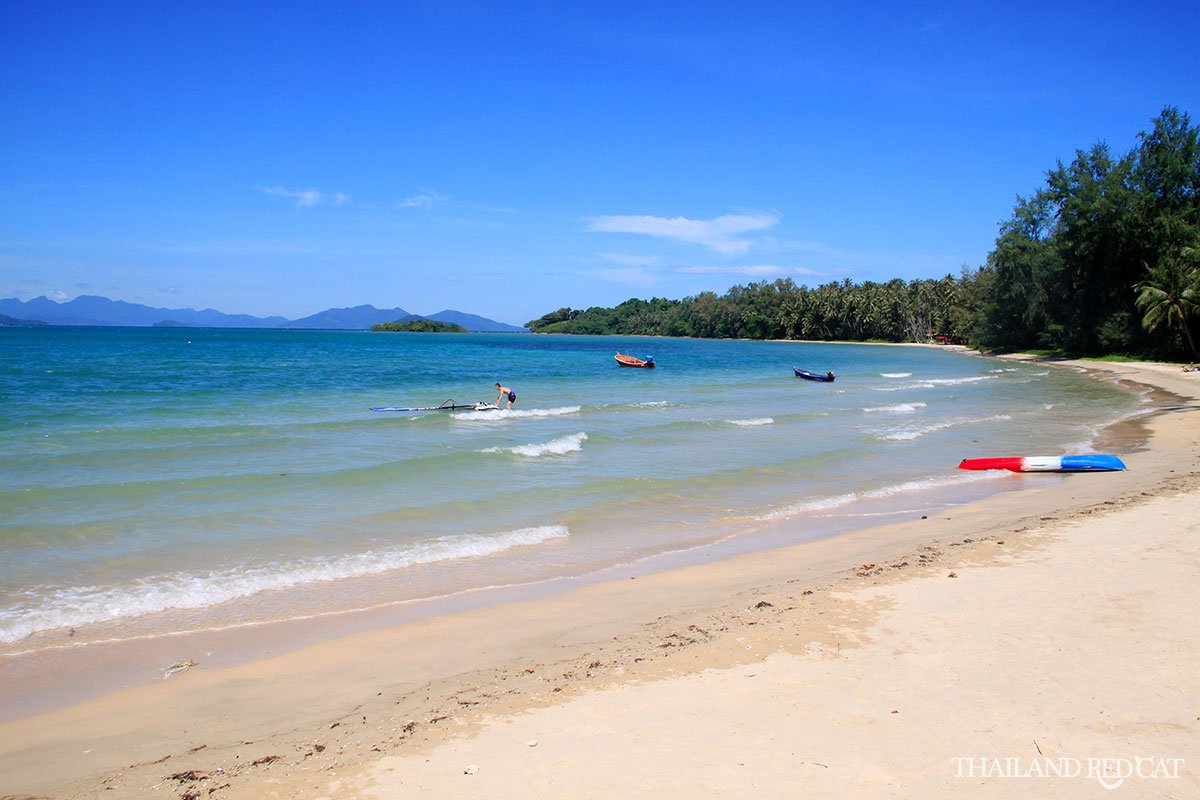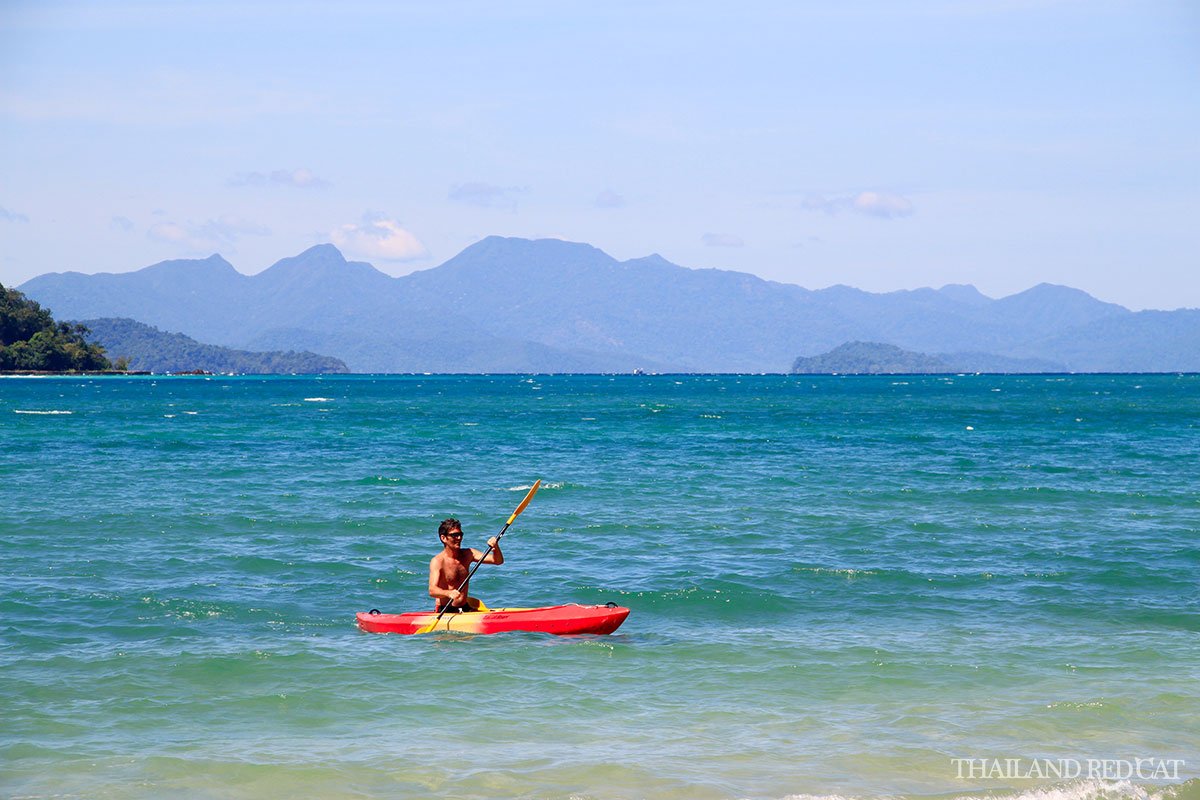 Koh Kham Day Trip from Koh Mak

You can do a day trip to Koh Kham while on Koh Mak. They have 2 daily boat services at the Cococape Resort (10am & 1:30pm). The return fare is 150 Baht, plus 200 Baht island conservation fee. Check out my video below.
Nightlife on Koh Mak

The Blue Pearl Bar is the nicest beach bar I have been in Thailand thus far. It's really amazing. Coming from the Cococape Resort, you walk towards it on a boardwalk. It's an amazing feeling when you sit at the bar, enjoy your cool Leo beer (80 Baht, cocktails 200-220 Baht) and the 360 degree views all around.
Another very nice beach bar is Pineapple Dessert Bar. You probably know that one already from your arrival at Koh Mak – it's right at the ferry pier.
Apart from that, there is also some nightlife on the southern part of Koh Mak, mostly on the street outside the Monkey Island Resort. These bars look all more or less like this:

Don't expect to meet many single Thai girls in the nightlife here though, as most of them are either on holiday with their boyfriends, or in a group of friends and then generally too shy to flirt with a foreigner. Koh Mak is a romantic holiday spot after all, nothing more, and nothing less.
Koh Kood (เกาะกูด)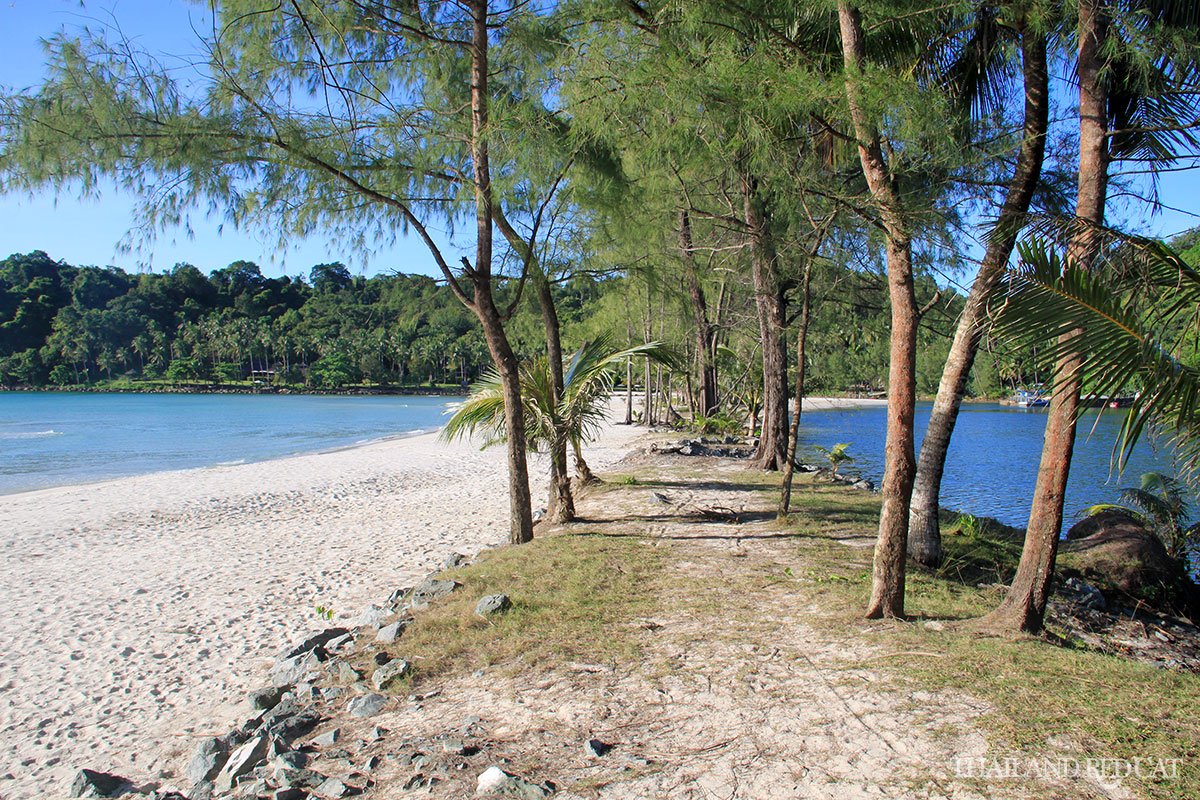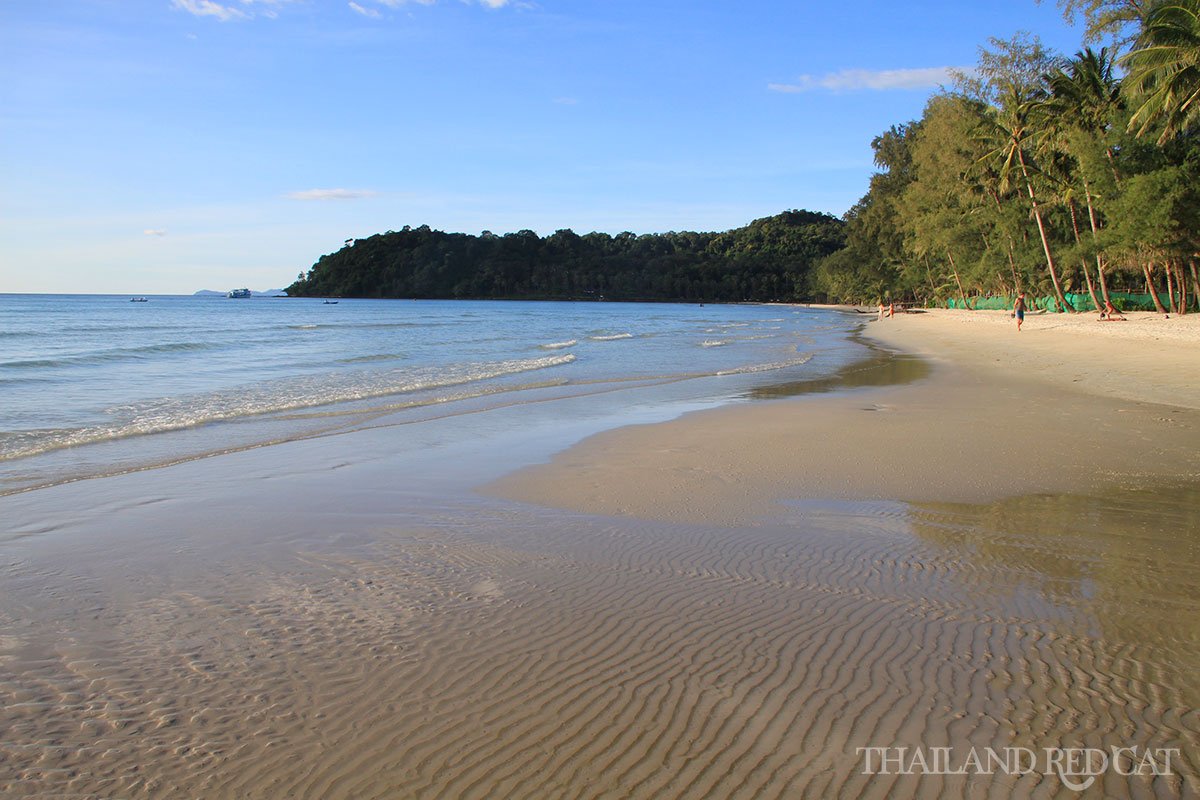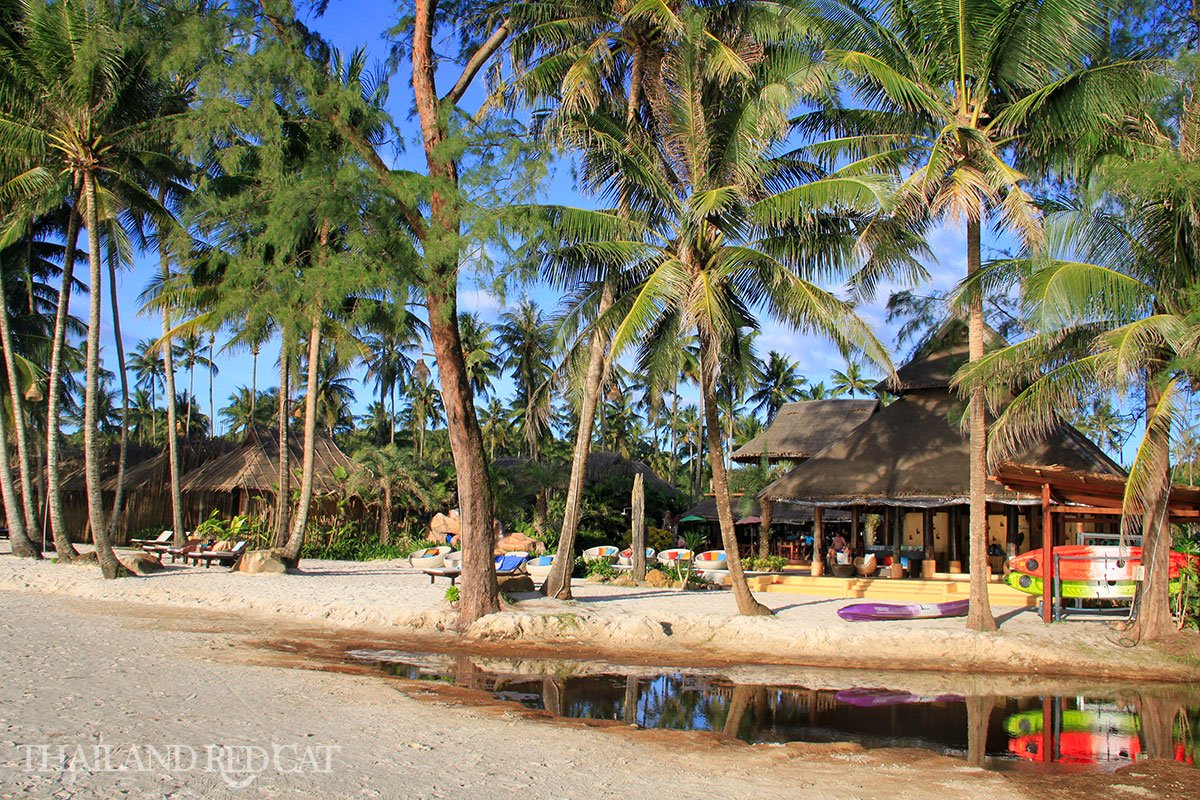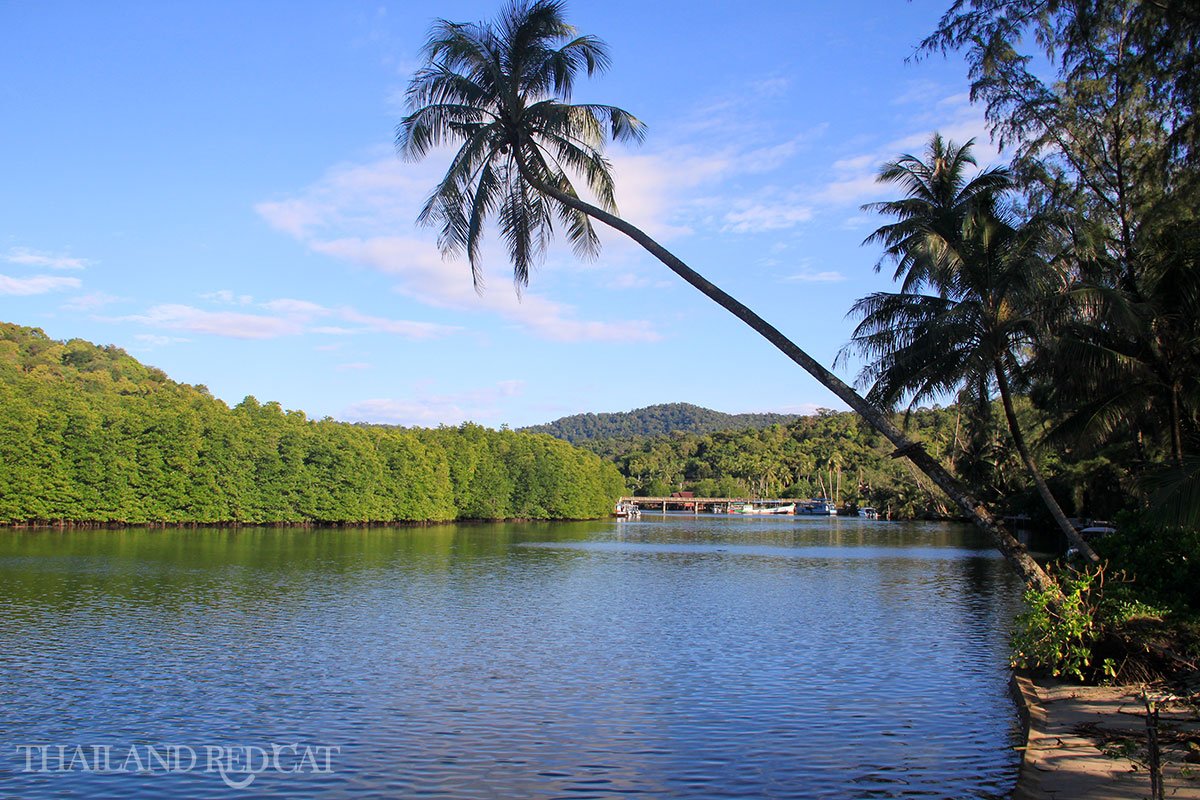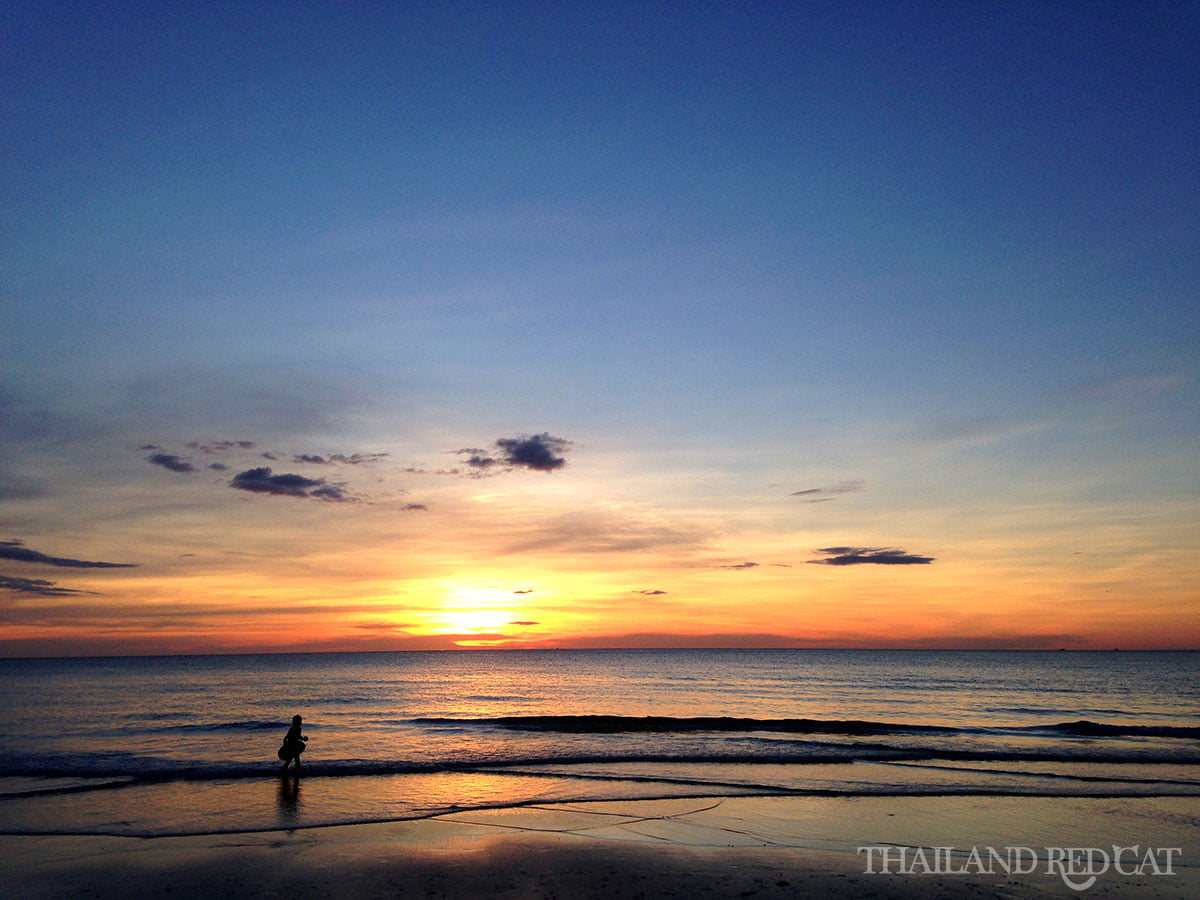 Map of Koh Chang Archipelago