Koh Samet may not be among your top choices of the ultimate island trips in Thailand. However, if you are looking for a good mix of calmness, uncrowded beaches (with the exception of Hat Sai Kaew that now sees a lot of Chinese package tourists) and a few places to drink and party after sunset – well yes, then a trip to Koh Samet is quite worthwhile for a couple of days.
Your options as a single male gentlemen who is seeking female Thai company are very limited on this island. But limited doesn't mean nothing and you do find a couple of nightclubs, plenty of scenic beach bars, massage salons and even a beer bar with working girls. I first came to Samed three years ago and how I figured during my recent trip last week, it seems like nothing has changed.
Since Koh Samet is the most popular weekend trip destination for Bangkokians (along with Bang Saen and Pattaya), you will find that the nightlife venues I'm about to describe are half empty on weekdays while Friday and Saturday are the best nights to hunt Thai girls other than hookers and freelancers. With that being said, here is my guide to nightlife on Koh Samet – like always divided into categories along with a map of the exact locations of all mentioned places.
Girly Bars on Koh Samet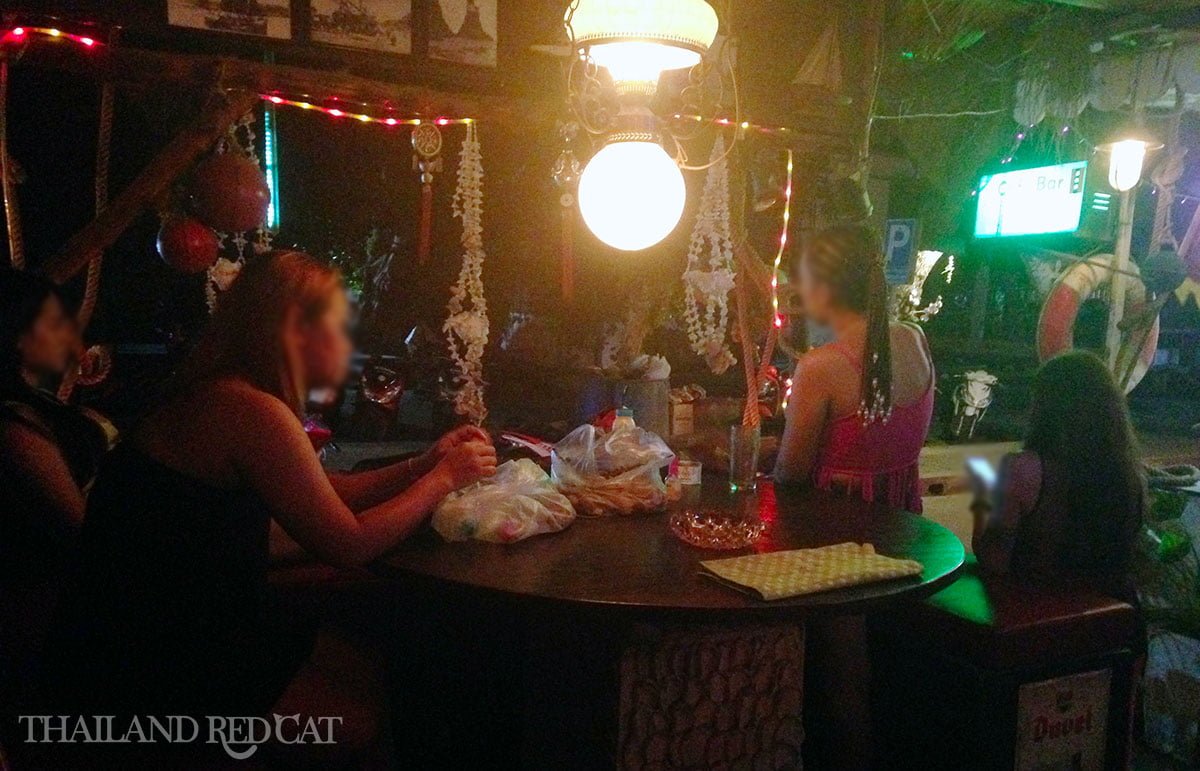 There is only one beer bar on Koh Samet that has girls employed to entertain the male customers: Cafe Bar Old-Amsterdam. The thing is most guys don't even know about this bar as they are staying on the beach and this beer bar is located in the small village near the boat pier. The selection isn't that great to be honest, they have about half a dozen of girls working including some seriously hot ladyboys. Lady drinks are cheap at 100 Baht and the bar fine is reasonable too, at 500 Baht.
Right next to Old-Amsterdam is The Island Bar with plenty of freelance girls. Great place with a nice atmosphere, traditional western decor, TVs with live sport and a free pool table.
Beach Bars on Koh Samet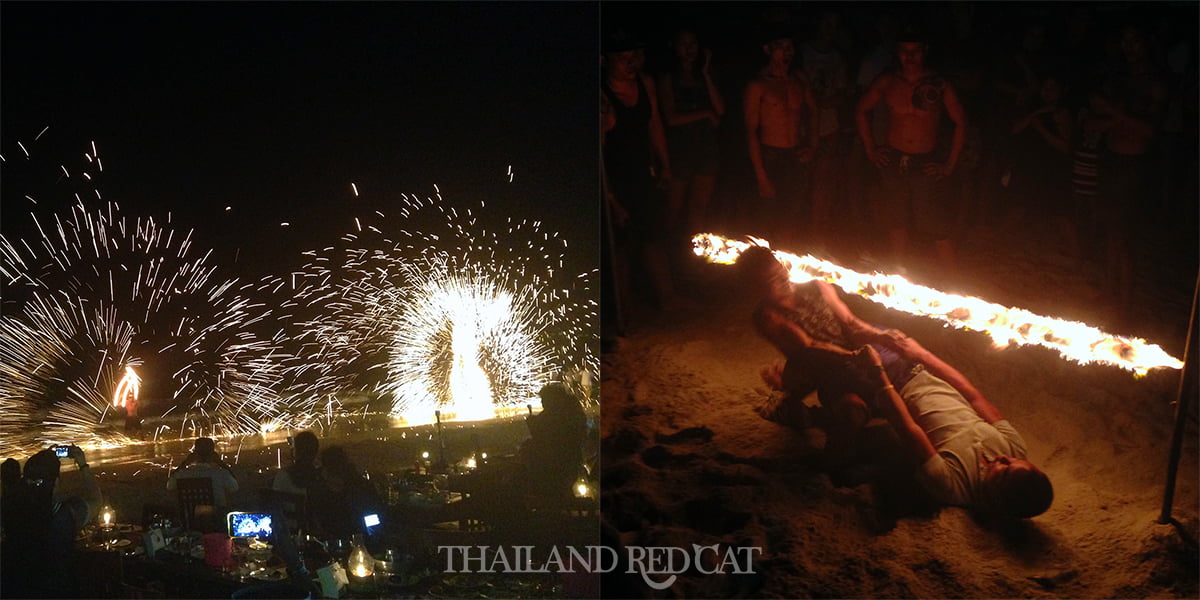 Needless to mention (but I still do it) that almost all nightlife on Koh Samet goes on at the beaches and to be more precise: 90% of the beach bars are on Hat Sai Kaew and neighboring Ao Phai. They put on an impressive fire show pretty much every night from 8pm at Ploy Bar & Restaurant on Hat Sai Kaew which by the way is also my favorite place for a romantic seafood dinner. I also took a few clips from the action there that you can check out at the end of the article.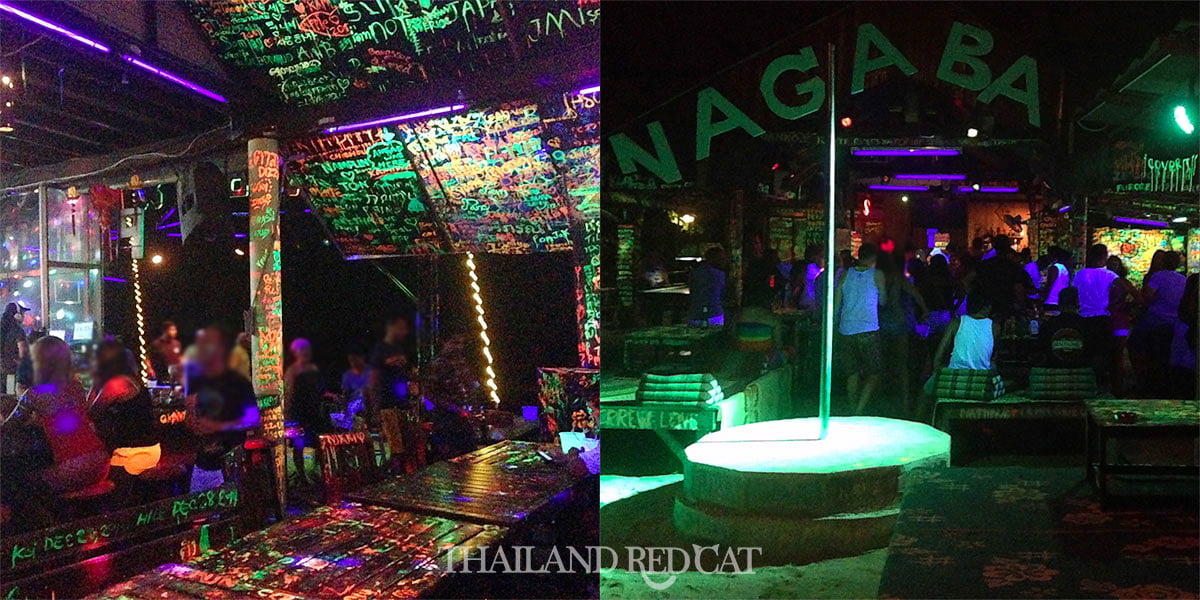 Ploy Bar (left picture) is great for partying, similar to the hip and modern Finale Bar which is a lot more quiet and relaxed, and similar to Friendly Bar right next to Ploy and Lido Beach Bar right next to Friendly Bar. Rock Bar is a small and usually quiet place at the western end of Ao Phai.
The most popular bar on Koh Samet is Naga Bar (right picture), located on top of the small hill between Hat Sai Kaew and Ao Phai. Even during low season and even on weekdays, Naga is packed every night. It's probably because of the mix of the great location on top of the hill, cheap drinks (see picture below) and the many Thai girls looking to meet up with foreign tourists. It's like what The Club is to Khaosan and Zoe in Yellow to Chiang Mai.
Drink menu at Naga Bar:
Nightclubs on Koh Samet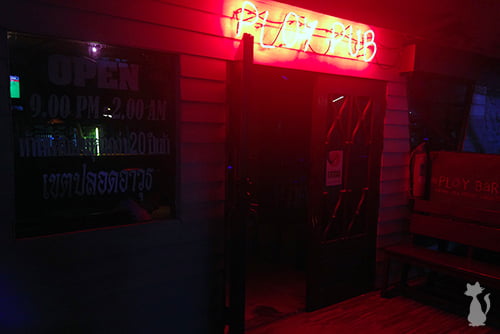 There are two nightclubs on Koh Samet, one of them is popular among Thais and the other one is popular among foreigners and foreigner-friendly Thai girls. I wasn't sure if I should include Naga Bar (see above) here as it's simply the busiest place and great to meet boys & girls on the dance floor, but just like the name suggests – it's simply a bar and half outdoor, too.
Ploy Pub is (unlike the name suggests) the nightclub opposite of Ploy Bar with a spacious dance floor and music from local DJs. People usually start drinking at the bar outside before entering the club at around midnight. Plenty of sexy Thai girls around, some of them freelance hookers, some of them just out for fun.
The other night club on Samed is Silver Sand Bar that is more popular among Thai tourists – and since 80% of them are traveling on the weekends / public holidays these are typically also the busiest nights.
Happy Ending Massage on Koh Samet
There are no such in-your-face happy ending massage salons on Koh Samet like you find them on many other islands in Thailand (like Koh Chang and Koh Samui). There are a few ordinary massage salons in the village near the boat pier that do have some young girls employed, and if you are lucky it's not uncommon that your massage still becomes a "special" one. The going prices are 300 Baht for Thai massage and 400 Baht for Oil massage.
Hookers and Freelancers on Koh Samet
Koh Samet isn't that popular among freelance Thai girls simply because the nightlife options are very limited and so is the number of single male travelers to the island. But like already mentioned, you do find a few ladies in Old-Amsterdam as well as plenty of freelancers in the beach bars and nightclubs, especially in The Island Bar, Ploy Bar and Naga Bar.
Map of Nightlife on Koh Samet
Video of Nightlife on Koh Samet