Korat is one of the most underestimated towns in Isaan. That's quite strange really and I guess many people simply don't know that this is not only the biggest province in Isaan but also the 2nd biggest province in all of Thailand in terms of population – and even the biggest one in terms of area! The result are many universities and countless of young, attractive and open minded "Korat cats".
The nightlife in Korat is not quite easy to describe, and if you are looking for a typical Farang oriented red light district – you won't find one. In fact there are only a handful of Farang bars in Korat and the girls aren't employed by the bars. But more on that in just a bit.
The majority of the hookers in Nakhon Ratchasima are working in the massage parlors. This industry is huge and you'll find an almost overwhelmingly huge number of both soapies and happy ending massage salons spread all around town.
And besides that, you will probably find yourself drinking and partying in some of the hip and popular local Thai bars and nightclubs where people aren't looking at you as some sort of alien like in Bangkok but rather get excited because foreigners are still quite a rare sight in this town. Even more so than in neighboring Khon Kaen.
Here is the complete overview to the nightlife and girls scene in Korat:
Farang Bars in Korat
There are only a handful of Farang owned bars with "open-minded" Thai girls in Korat. The expat community here is quite small, everyone knows everyone and it's mostly retired guys over 50 you meet in those bars. I met one 37 year old English teacher who showed me the best local Thai bars in town (see below) and who complained that he barely finds someone in his age.
Anyway, if you are in Korat for a few days you will without doubt have fun in the Farang bars. The most popular and longest established one is Check Inn Pub on Suranaree Road. It has a nice pool table, live music and TVs with YouTube. You will also see many Farang-friendly Korat girls frequenting this bar every night. They are not employed by the bar and can be categorized as freelancers.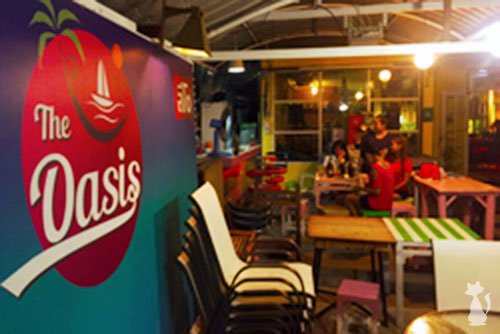 Not too far from Check Inn Bar are two more Farang bars: George & Dragon Pub that has a newer pool table and better food and The Beer Garden that has a more relaxed atmosphere. The newest Farang bar in Korat is the American owned Oasis, located on Dech Udom Road in the southern part of town. It's got a nice setup with seating areas both inside and outside, lovely and entertaining girls and live music on most nights.
Prices: A big bottle of beer costs no more than 100 Baht in any of these bars. That's quite awesome and since the girls aren't employed by the bar you don't even need to pay for pricey lady drinks, if you want her drink with you you would just pay the price that's on the menu. Same price for spirits, around 100-120 Baht per glass. And of course that also means no bar fine, if you both feel like leaving the bar to the night club or your hotel, you can do so anytime. Pool games usually cost 10 Baht per game.
Local Bars in Korat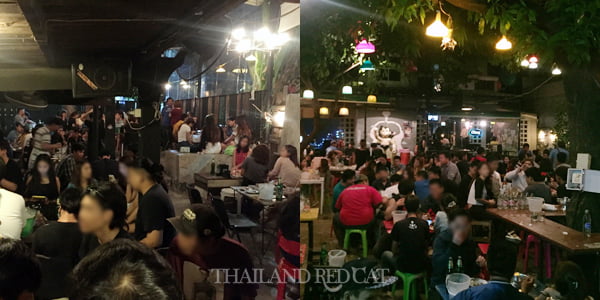 If you want to party like (or with) the local Thais in Korat, there are bars spread all around town, the most popular area is the old town (within the old city walls).
Three of the best places that are always well visited are Suan Sanuk (สรวลสนุก), Mum Bar right next to it, and Super Mix that is a bit more relaxed amid green trees and right next to the coyote bar of the same name (see below). The girls in these bars are generally more attractive (and younger) than in the Farang bars, but also more shy. Well, they aren't hookers, after all. Similar drink prices in these bars like 90 Baht for a big Leo.
Coyote Bars in Korat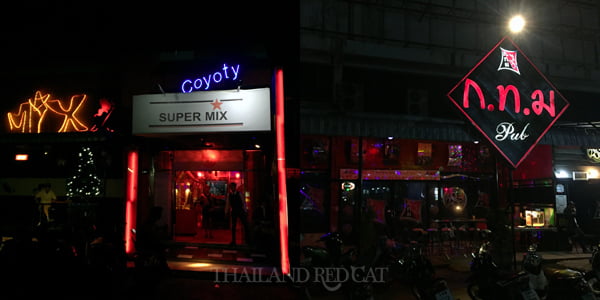 There are no Go Go Bars in Korat but several Coyote Bars. What's the difference? First, these bars are mainly oriented towards Thai guys (but you are welcome as a Farang, too). Second, the girls don't get naked in these bars (they wear bikinis). Third, they are dancing much better and more enthusiastic than in a typical go go bar. Fourth, they generally cannot be taken out of the bar before closing (no bar fines). Generally means Thai guys don't do that, they would wait until they finish work. If you really want to you can talk to the mamasan but that's usually turning out ridiculously expensive.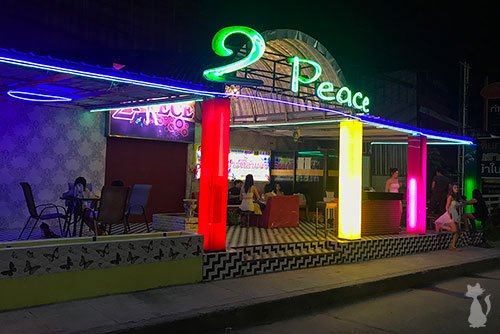 The currently three best Coyote Bars in Korat are 2 Peace (3 small stages and sometimes live music), Super Mix (one big stage for 3-4 girls, the action really starts after midnight when they call out girl by girl similar to a catwalk. They also got curtains in the seating areas that can be closed for more privacy, but no BJs like in Pattaya or anything like that) and ก.ท.ม. Pub (mix of coyote and night club, my favorite coyote in Korat, most relaxed and friendliest atmosphere, you even see some "normal" couples just having a night out in there and not just mongers looking for girls).
Prices: Beers are a little bit pricier than in the normal bars, like 150 Baht for a big beer. Bottle prices are relatively cheap though, especially at ก

.

ท

.

ม. Pub it's just 400 Baht for a Blend 285, the coyote girls would drink with you as long as you buy them shots every once in a while (depending on the bar, 100-200 Baht per shot).
The bars usually close at 2am and if you can't wait for taking the girl with you, talk to the mamasan and she will usually come up with things like "buy her 15 shots" so she can leave. Means like 1,500 Baht which is technically a bar fine. But again, Thai guys normally don't do that and it doesn't include her price for sex, so better just be patient and wait until the bar closes.
Nightclubs in Korat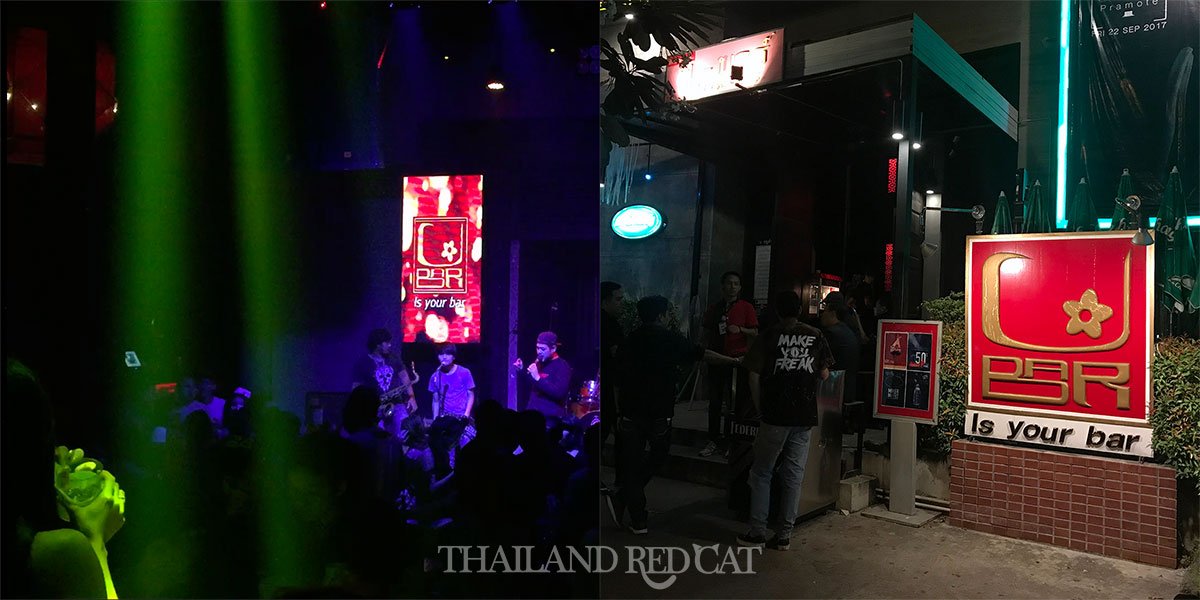 All major nightclubs are located in the northern part of town, with one exception.
U-Bar is the most famous and longest established club in Korat, located at the intersection of Changphuak Road and the Main Road. It's the typical Thai night club where the locals come in groups and open a bottle of whiskey at one of the tables. There's live music and DJs during the breaks. U-Bar is well known for attracting some of the hottest girls and this is also where the Hi-Sos would party. If you have heard of this place before, that could be because they also got sister clubs in Khon Kaen and Ubon Ratchathani which are similar popular.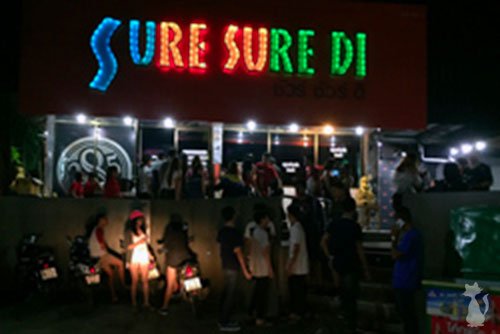 If you walk a few hundred meters down south along Chang Phuak Road you will find many more bars and nightclubs. I don't really want to mention the names here because it feels like they change owners and brands almost on a yearly basis (i.e. Too Krungthep Ratchasima is now known as Butbaa). It's mostly the young Korat boys and girls partying here, many of them looking suspiciously young. That's why you will also see some of the officials doing random checks here, also beware that they do some checks on the streets here so make sure you wear a helmet and, well, don't drink too much.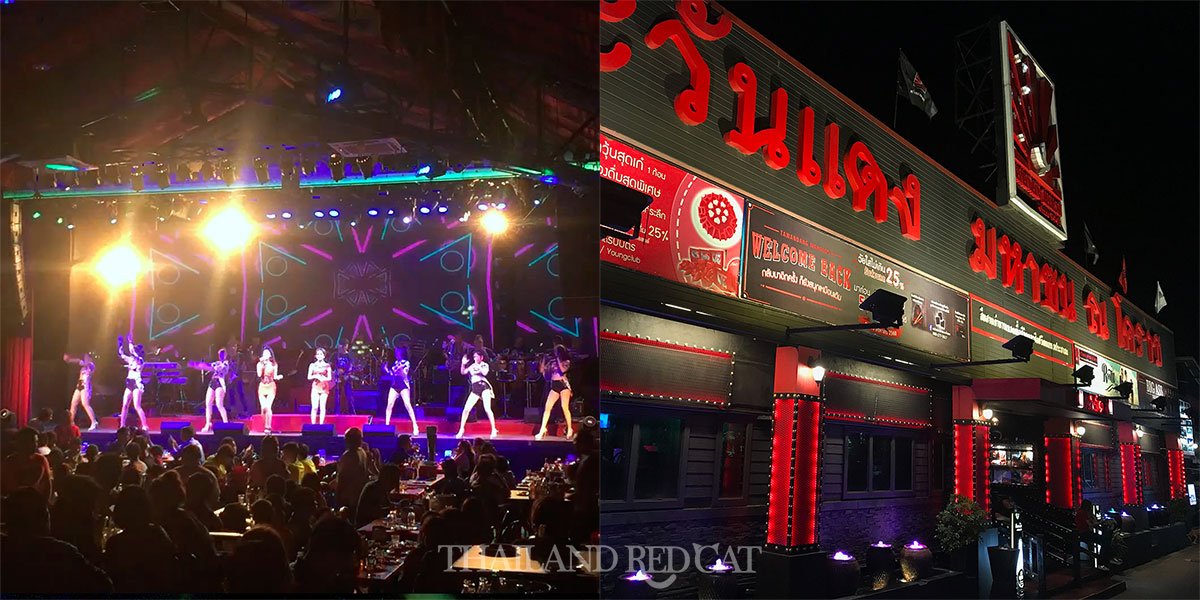 The legendary Isaan style night club found in every major town in Isaan and even in Bangkok: Tawan Daeng. The Morlam Song Performances on the big stage are always entertaining, the food is good, the beer is cold, the women are fun and easy going – everything you need to actually spend your entire night there. What I also noticed is that this is one of the most modern Tawan Daengs I have seen.
Prices: There is no admission charge to any of the nightclubs in Korat, except when they have concerts (usually in U-Bar) then it's like 200 Baht entrance fee. Big bottles of beers cost around 120-140 Baht and if you want to do it like the Thais then you can share a bottle of whiskey with your friends (or date). For example, a Red Label (70cl) costs 750 Baht in U-Bar which is very, very fair compared to most tourist towns in Thailand.
Soapy Massage Parlors in Korat
As mentioned earlier, the majority of hookers in Korat are working in the massage parlors. In fact, this city has the highest number of soapy massage parlors not only in Isaan but in all of northern and northeastern Thailand – even more than in Chiang Mai!
Ginza Entertainment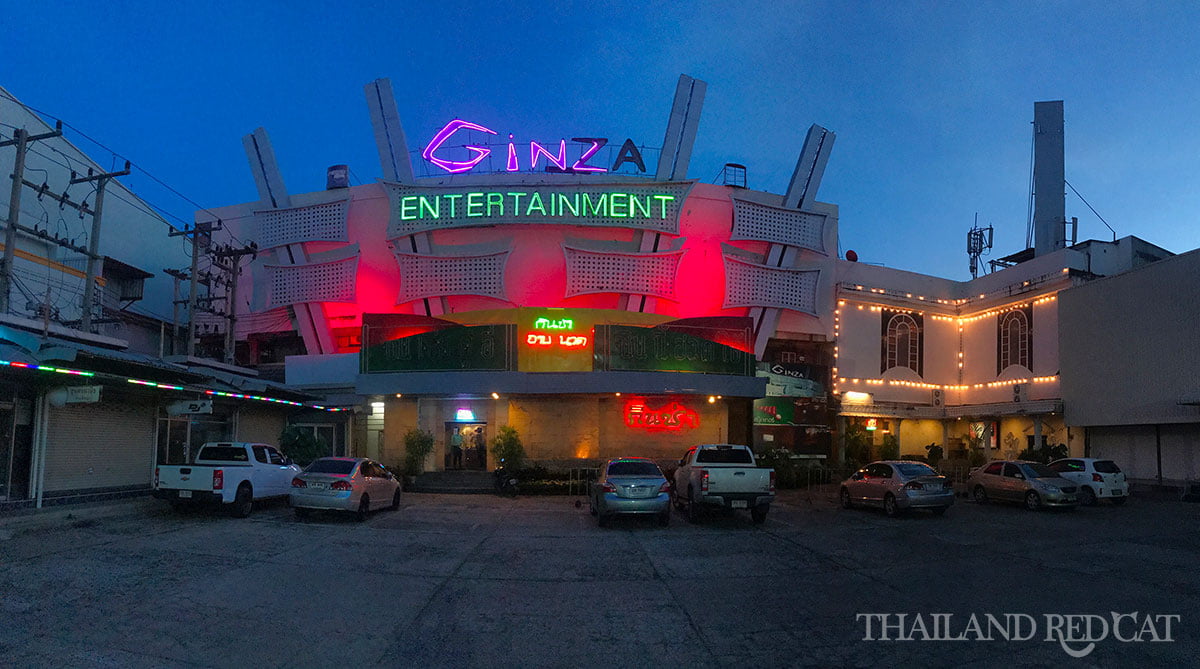 The number one soapy in Korat. It's best in every category: Youngest, most light skinned and most attractive girls (none of them have children, I asked the papasan, he said if they have one they don't take them), nicest and most modern rooms with mirrors circulating around the bed and even the lobby itself is nice to have a couple of beers first. Prices are also the highest in town (yet still very reasonable compared to Bangkok) being 2,000 Baht or 2,300 Baht depending on the girl. There is no glass before the girls who are sitting on a long red couch amid the jungle like setup. On the right side there is a fishbowl with older women which are cheaper but most guys completely ignore them.
Pailin Square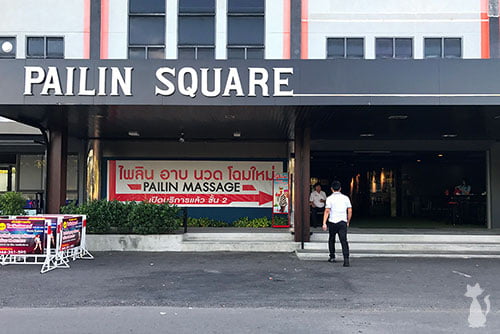 This place is right next to Tawan Daeng night club a bit off the city center so you'll need your own vehicle to get there. It's really worth it though and in my opinion the best value for money soapy massage in Korat. There's a fishbowl with girls for 1,700 Baht and on the right side a small couch with 2-3 sideliners at most times for 2,000 Baht. Some of the ladies have huge natural tits and again, no children (you can ask the papasan). The only thing I didn't like was the first room they gave us smelled badly (smoke), I requested a new one which was fine, just a bit small and a small mirror on the ceiling. My girl in there even asked me for my phone number and if I wanted her to be my gik for the rest of the trip.
Palace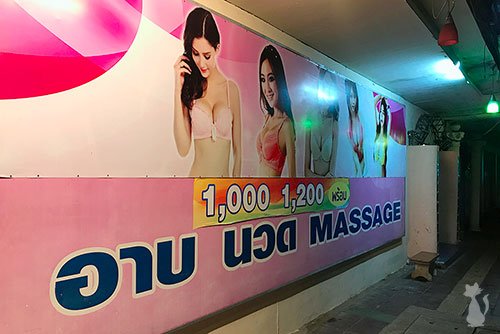 If you've been to Ubon before you might know that they have a soapy with the same name and design over there. Here in Korat they even advertise the prices outside, I've never seen this before: 1,000 and 1,200 Baht including everything. It's the cheapest soapy in town but the girls are also well below average and a little heavy, too. But maybe you like that then you'll have a great time. Otherwise it's an old building same for the rooms that are small and rundown. They've got big posters of naked western women on the walls upstairs.
Babylon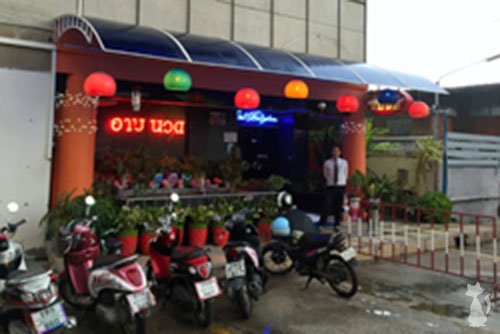 Babylon in the courtyard of the Korat Hotel has one of the biggest fishbowls in town. If you want the full selection of around 20 girls you should come on a weekday as the girls like to take their days off on the weekends. The papasan here is very polite and even fun to chat with (in Thai), like at one point a girl was entering and I joked sèt lɛ́ɛo rʉ̆ʉ? (เสร็จแล้วหรือ – finished already right?) and he laughed and said that she just started working and yang mâi hɛ̂ɛng, bpìak yùu (ยังไม่แห้งเปียกอยู่ – not yet dry, she's still wet). The girls are divided into three categories and cost 1,500, 1,700 and 2,000 Baht as always including bath, massage and sex for about 1.5 hours.
Paza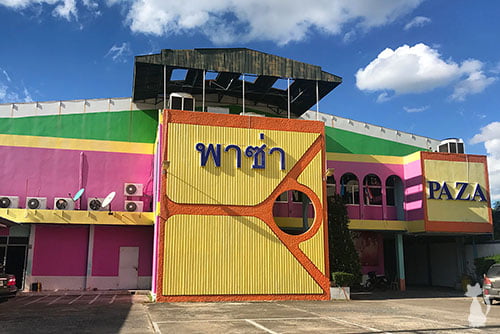 The oldest soapy in Korat (at least in terms of the building) with the smallest and crappiest rooms. The atmosphere there is also quite cool and that's not just because of the aircon. Papasan a little too pushing. And quite weird feeling when they have TVs showing volleyball in high volume in the lobby right in front of the fishbowl. Prices are quite cheap though, it's 1,000, 1,300 or 1,500 Baht and some of the girls have nice fake boobs. Paza is really a hit and miss type of place.
Osaka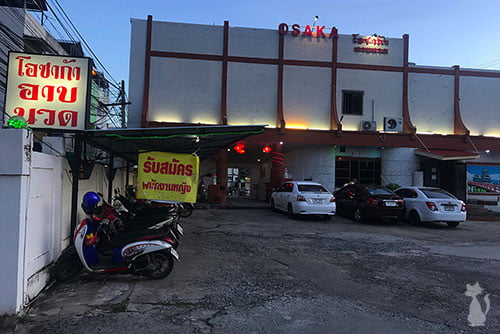 Don't be mistaken and think this is yet another Japanese oriented karaoke or coyote. Osaka is one of the best value for money soapy massage parlors in Korat and you are very welcome to pick sit down, order a beer (like in most other places 100-140 Baht for a big bottle) and look at the selection of girls in the fishbowl that are priced 1,000 and 1,300 Baht. The rooms have definitely seen better times but they got these nice mirrors all around the bed like in Ginza.
OK Massage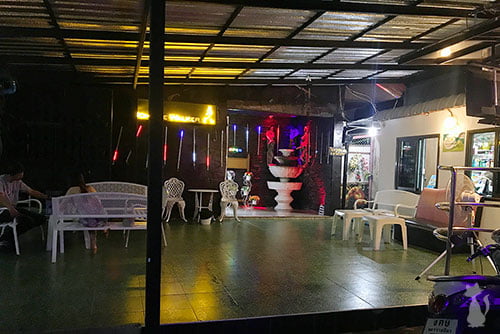 I discovered this place right next to Super Mix Coyote because the girls weren't dancing yet at 11pm and so I took a look into this place that is actually branded as a traditional Thai massage (nûat pɛɛn-boo-raan, นวดแผนโบราณ) but it's definitely a soapy with a small fishbowl just without glass and the prices are 850 and 1,150 Baht depending on the girl. Most of them already have children as the mamasan explained, that's why the price is so cheap. Recommended if you don't enjoy yourself in Super Mix next door (or simply find it too expensive there).
Happy Ending Massage in Korat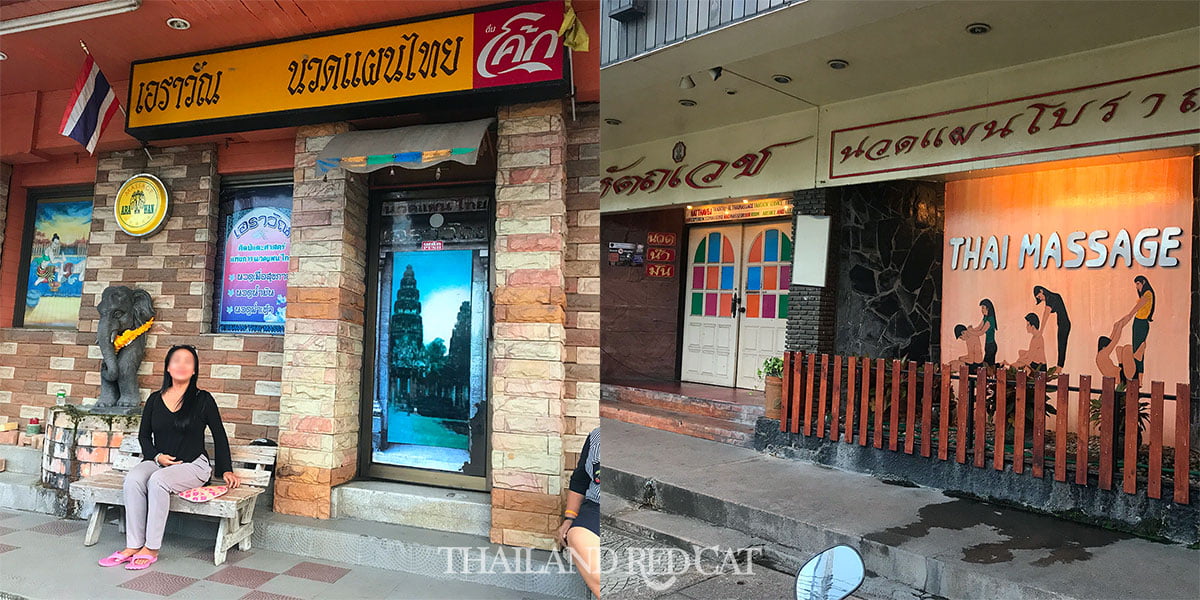 There is also no shortage of not-so-traditional massage places in Korat. Sometimes the line between massage salon and massage parlor is very thin. Especially around the Ginza Entertainment Complex there are quite a few such places that are not exactly soapies (no bath) but still have small fishbowls where you can choose a girl (see picture).
It's usually 300 Baht for a Thai Massage and 500 Baht for an oil massage for 2 hours, extras have to be negotiated separately (hand job, blow job or sex). I've marked these places with a purple pin and all other massage salons with a yellow pin on the map below.
Karaoke Bars in Korat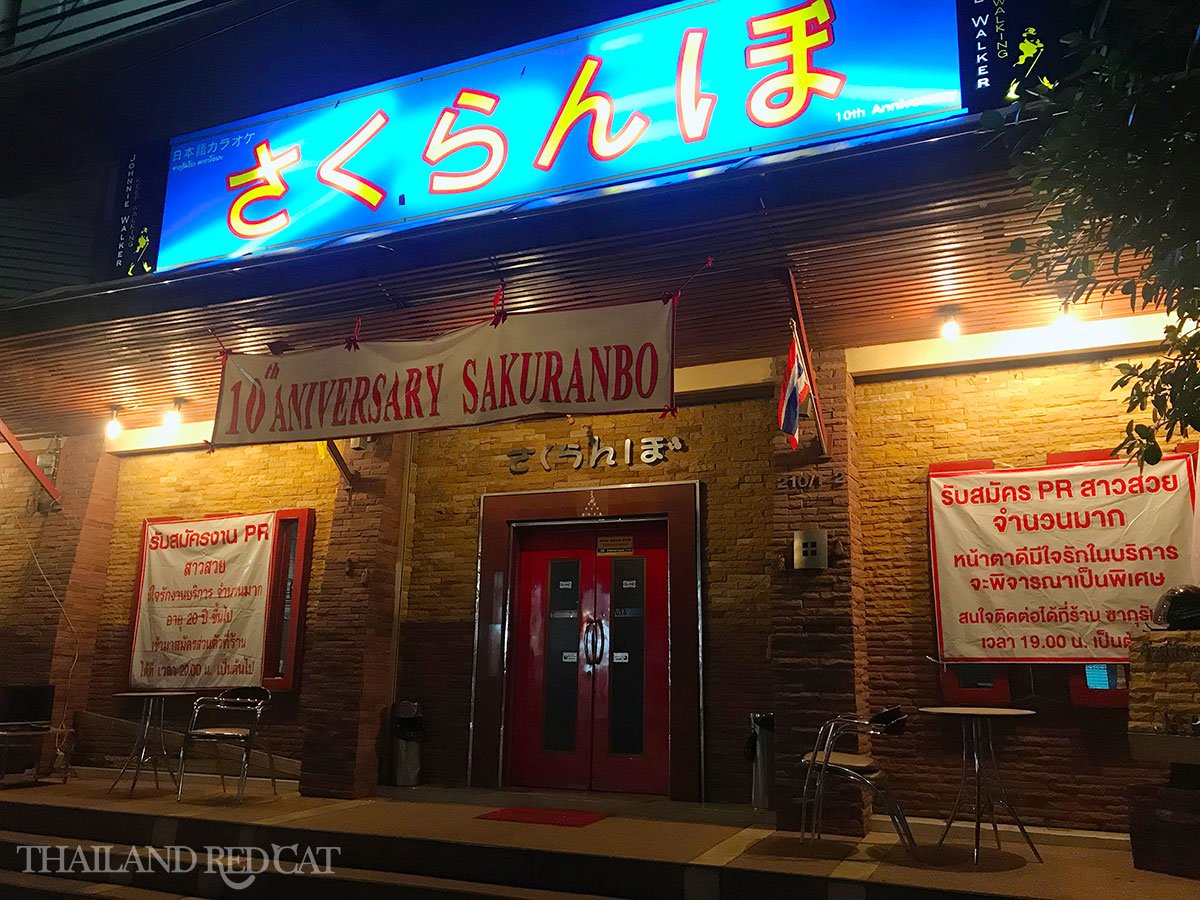 Several Karaoke Bars are spread all around Korat, however the majority of them can be found in the area around the Ginza Entertainment Complex. Most of them are oriented towards Japanese men though (several big Japanese companies have branches in the Nakhon Ratchasima province) and so that's not really where you will enjoy yourself in this town.
Many karaokes even have signs in front of their doors saying like "Welcome Japanese" or "Japanese Only". If they do let you enter, then prices are like 100-200 Baht per hour for the room rental and the same per one girl. Plus drinks, around 150 Baht per bottle of beer / glass of whiskey.
Ladyboys in Korat
Even though you won't find any ladyboys in the Farang bars and massage parlors in Korat, you will be able to spot and meet them in some of the bars and night clubs, especially in Tawan Daeng and in the bars along Changphuak Road (south of U-Bar). Then you will also randomly come across some in random places around the city like in the malls or in the temple. And like always the most convenient way to meet ladyboys who are not out for money not only in Korat but everywhere in Thailand are the ladyboy online dating sites.
Street Hookers in Korat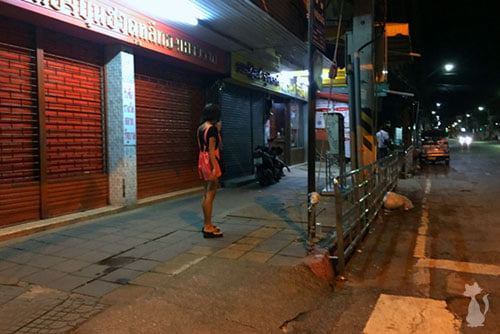 You'll find dozens of street freelancers every night from around 10-11pm waiting for customers mainly in two places: The cheaper ones like in the picture are found in the corner of Suranee Road to Rajadamnern Road and charge 700 Baht plus 100 Baht for a short time hotel room. The other area that has more girls is in front of the Chao Phraya Inn and right opposite out on the street. They are managed by Thai pimps though who tend to ask for 1,500 Baht so they get their share, too.
Map of Nightlife in Korat (Nakhon Ratchasima)
Videos of Nightlife in Korat (Nakhon Ratchasima)