You might think of Trat as an ordinary province capital town with a few nice temples, cheap market shopping and a low pace of life. While this is true, there is a lot more to central Thailand's eastern-most province that made me stay more than just one night while on my way to and from Koh Chang and its neighbor islands Koh Mak and Koh Kood.
Most of the foreign tourists find accommodation in the various budget hotels on and around Thanon Thana Charoen in downtown Trat (see the map below). From there you can basically walk to most of the attractions I'm listing below. If you want to go out further, some guesthouses also have bicycles (50 Baht per day) or motorbikes (from 200 Baht per day) available for rent.
Temples in Trat
There are two temples in downtown Trat and they are both within walking distance from Thanon Thana Charoen: Wat Yotha Nimit and Wat Phai Lom. The latter one is located within a large garden complex with a pond which makes it a favorite hangout spot for young local Trat people (and cocks).
Wat Yotha Nimit (วัดโยธานิมิตร)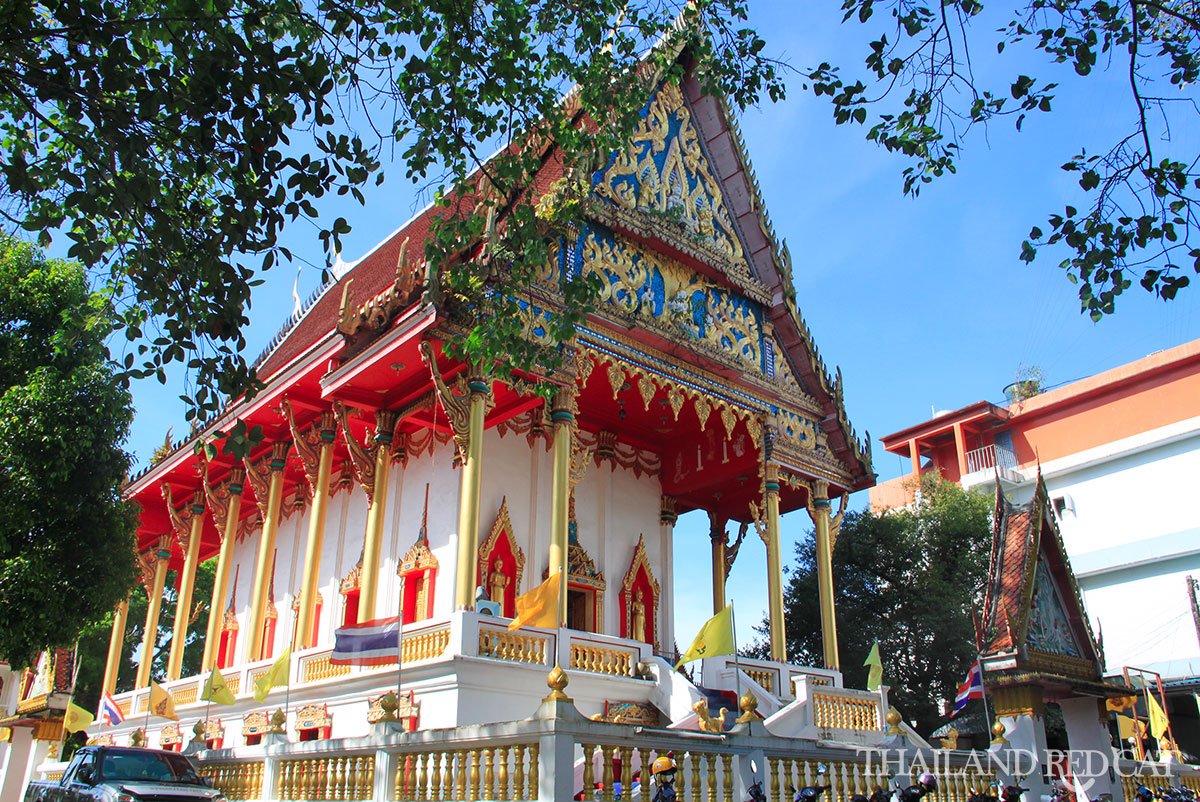 Wat Phai Lom (วัดไผ่ล้อม)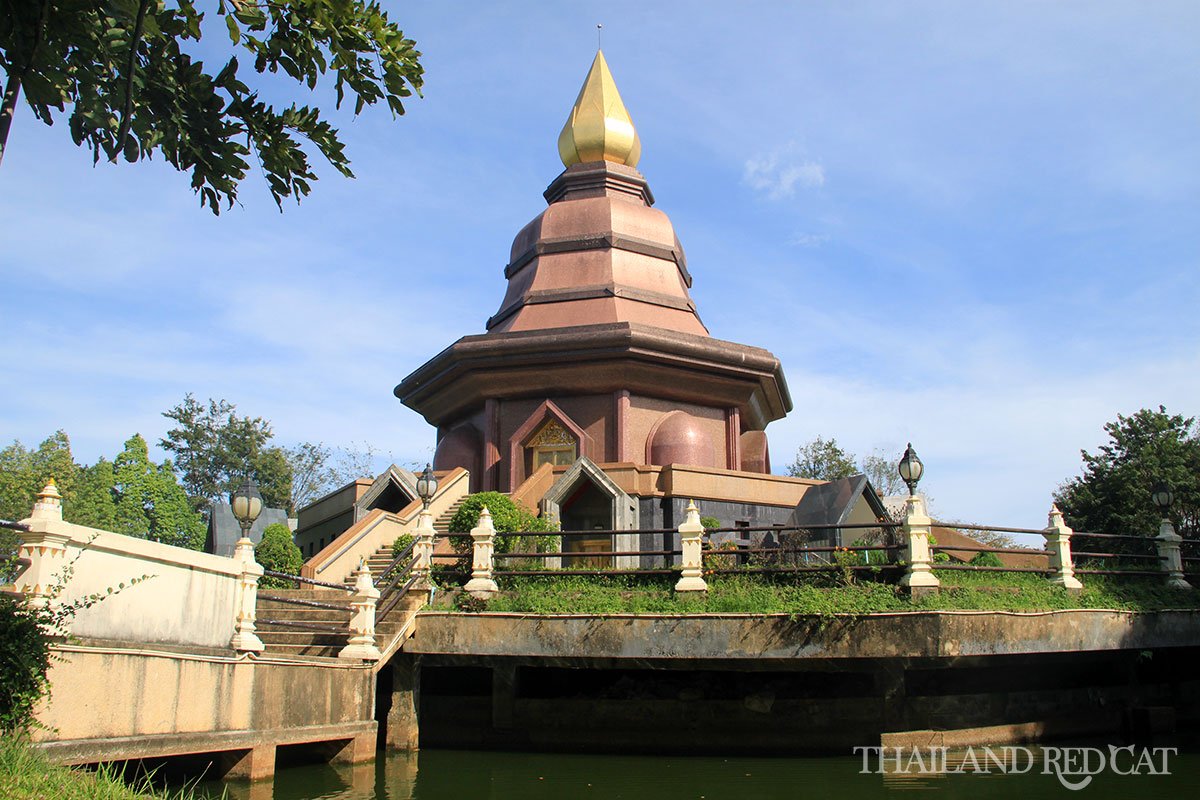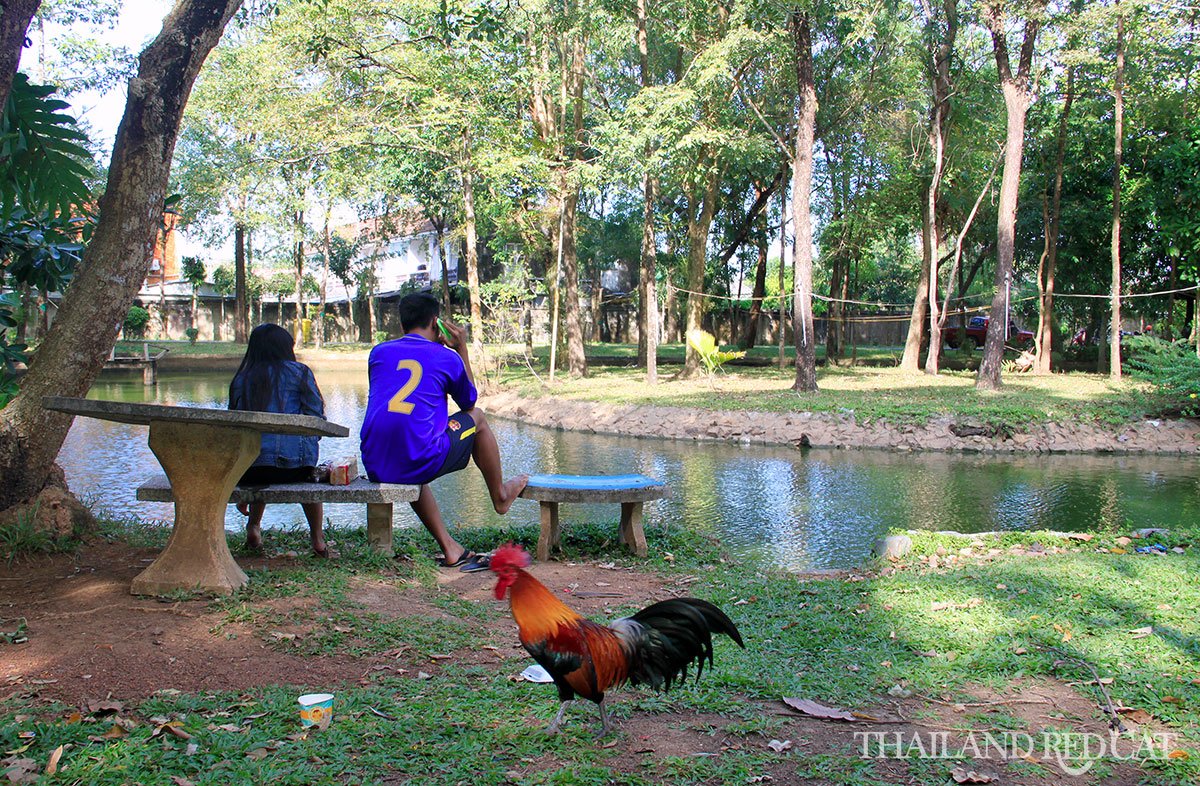 Swiftlet Farming in Trat
One of the first things you will notice when sitting on a songthaew from the bus terminal to downtown Trat is the noise of birds.
The reason behind this is a thriving business of the city: Swiftlet Farming.
Especially the area around Thanon Lak Mueang has dozens of shophouses that have converted their top floors into nesting sites for birds that produce edible nests – considered a delicacy especially among Chinese people.
Back in the day, these types of nests could only be harvested in certain sea caves, which made them quite expensive, until Trat people figured out ways to cultivate them in ordinary buildings.
Traditional Wooden Houses in Trat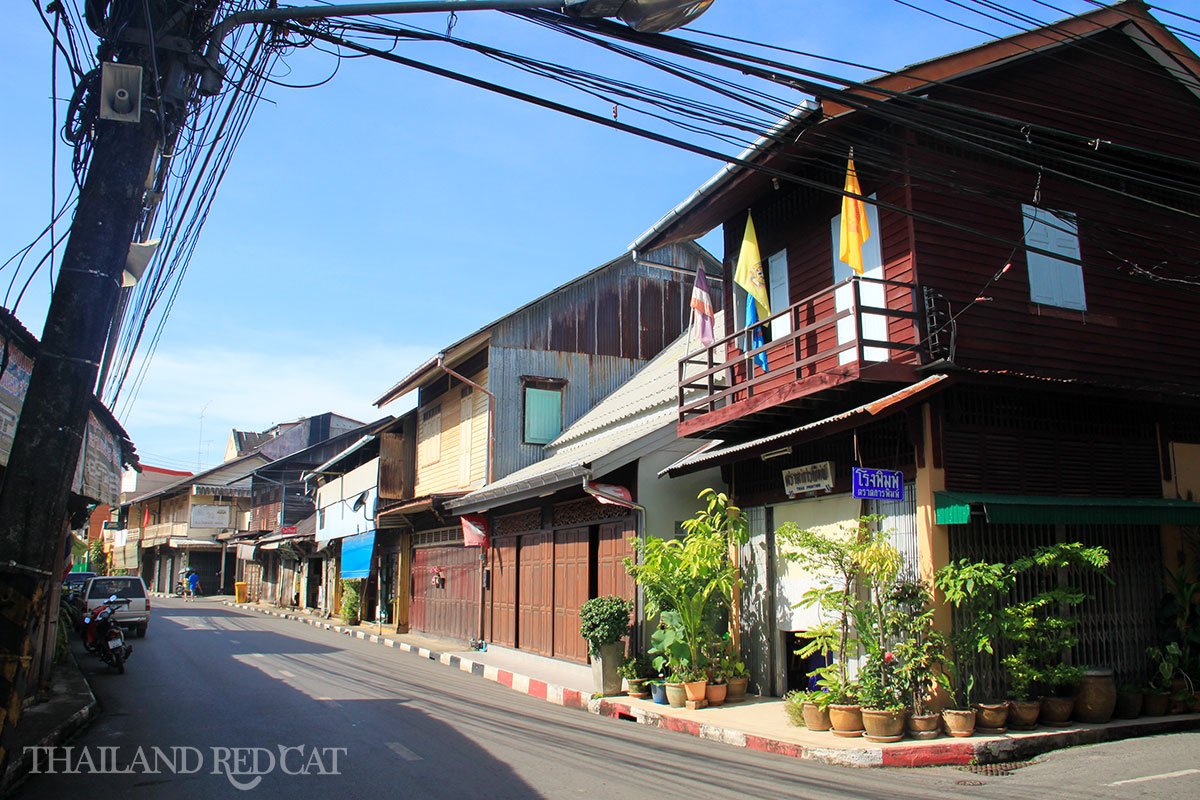 An attraction itself while walking around downtown Trat make the beautiful traditional wooden shophouses.
Medical Herbal Oil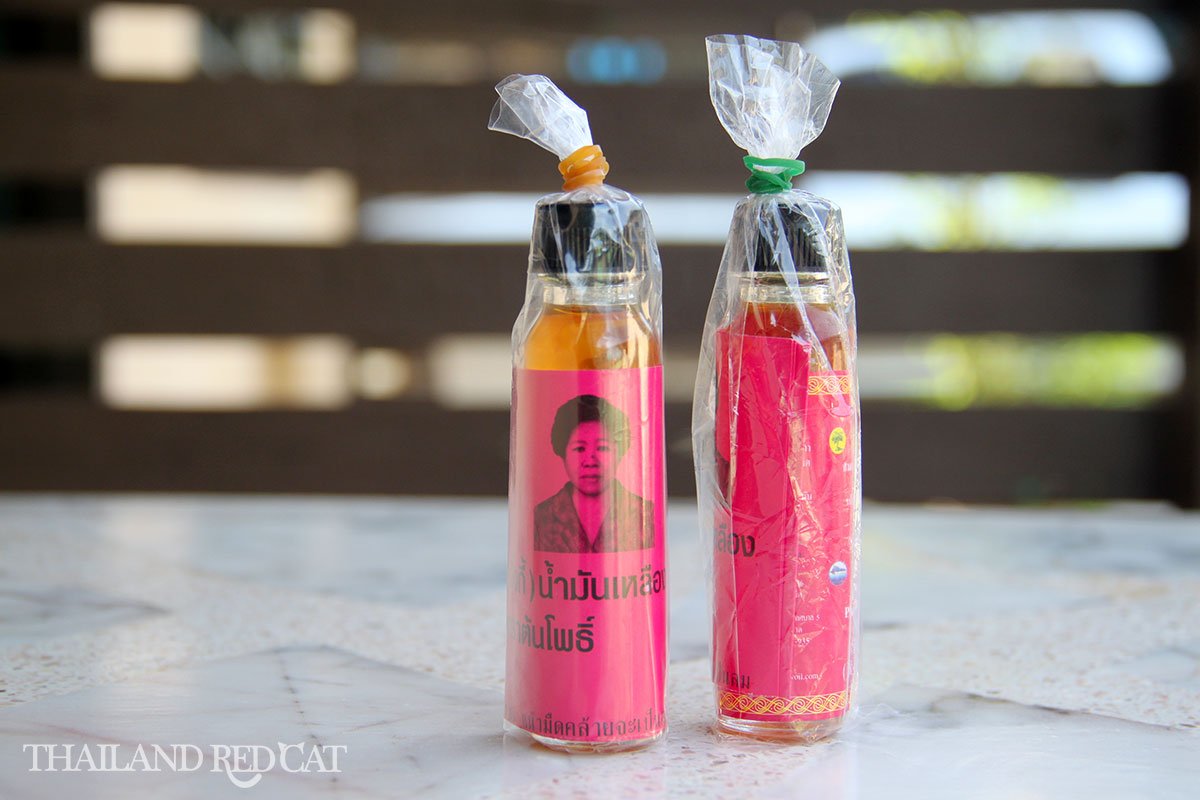 The most famous local product of Trat is the medical herbal oil, in Thai called nam man leuang (น้ำมันเหลือง). It's a remedy for any kind of skin pain like bug bites or even arthritis and stomach pain. There is only one company that produces the herbal oil, founded by the local Chinese-Thai resident Mae Ang-Ki (Somthawin Pasananon) that uses a secret pharmaceutical recipe.
Be careful when buying the herbal oil. There are a lot of fake versions of nam man leuang sold around Trat, even at some pharmacies that try to rip off unaware foreign tourists. The safest way to buy it is at your guesthouse, the standard price is 100 Baht per bottle.
Nightlife in Trat
As with most other small province capital towns that don't have a Central shopping mall yet, most of the locals hang out at the night market in the evening. However there are quite a few very nice bars with live music in Trat and especially on Friday and Saturday nights you'll be surprised about the different vibe after sunset in this generally very relaxed and easy-going town.
Find the full post about the nightlife in Trat as well as the best bars in town here.
Besides all the mentioned things to do I found there's even more to discover in Trat. Just by randomly strolling around town you'll discover more interesting sites – like this scenic walkway just behind Thanon Thana Charoen.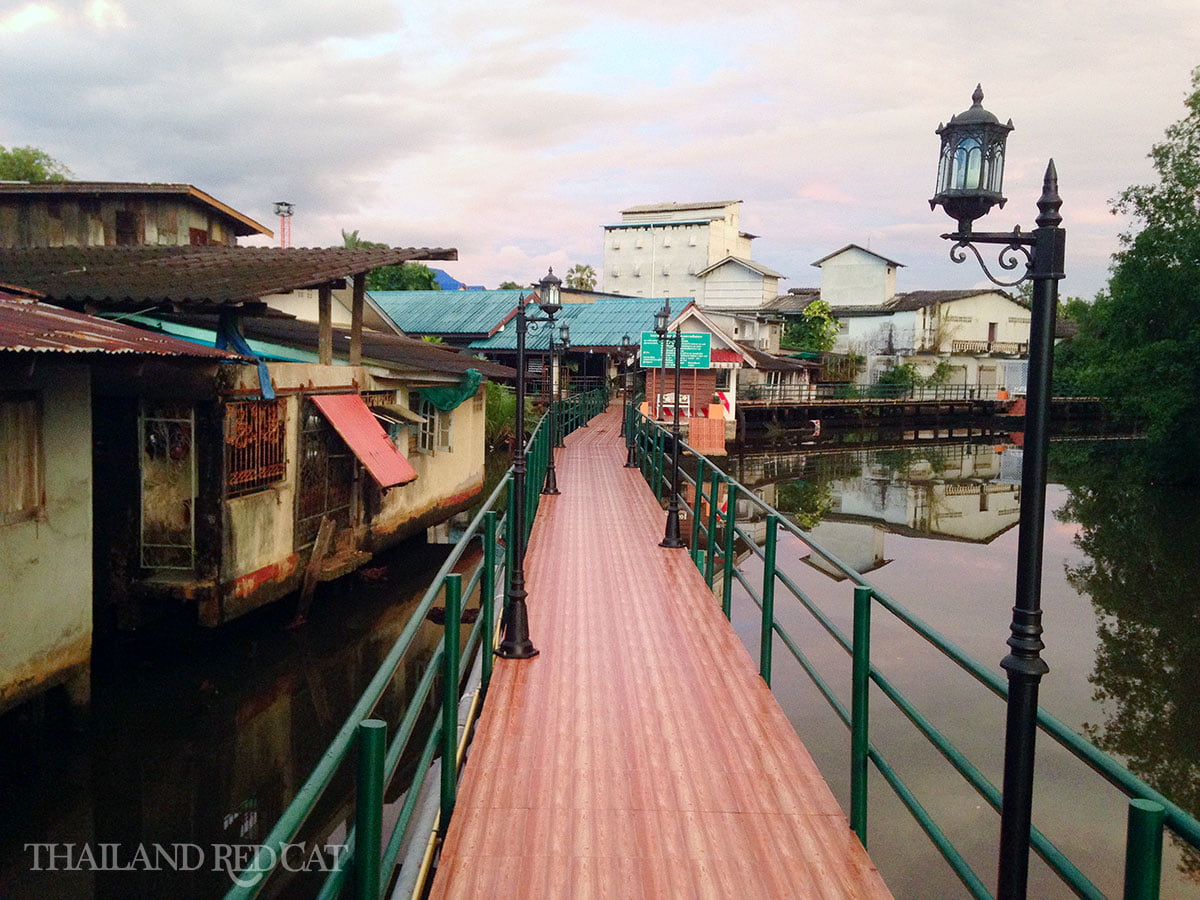 Map of Trat Highlights
How to get from Trat to Koh Chang & Koh Kood
If you are in town just for continuing on to the islands of the Koh Chang archipelago, check out this post for your transport options.