Visiting a floating market in Thailand has never been on my to do list. I thought I'd rather visit every single of the 77 province capitals before I head out to one of these touristic "water markets" (dtàlàat náam, ตลาดน้ำ) some 100 km west of Bangkok. Everyone knows that the days where most of the market trading took place on rivers and canals are long gone – canals have been replaced with roads and boats with motorcycles and cars. Floating markets nowadays are mainly a tourist attraction.
But then I met this really nice Thai family on Thursday here in Bangkok and they asked me if I am free on Sunday, they would like to take me to the Amphawa Floating Market. I thought sure why not, let's give it a try, it might be a nice day trip and they even picked me up from my apartment so I really had nothing to worry about.
So what is this trip all about? Well, to put it short: It's nothing more or less than a huge outdoor market. Obviously you have plenty of wooden canoes filled with fruits, vegetables, seafood and more being sold to the visitors by women wearing wide-brimmed straw hats. But it's really more than just that. Most of the goods are not being sold on the water, but at the countless of market booths and atmospheric cafes set up along the paved pedestrian walkway along the canal.
Even though there are a lot of foreign tourists, more than 90 percent of the visitors at Amphawa Floating Market are people from Bangkok. I asked the Thai family and they said they come here at least once a month to shop and eat around this quintessentially Thai setting.
Find below some of my best photos and videos of my visit to Amphawa Floating Market.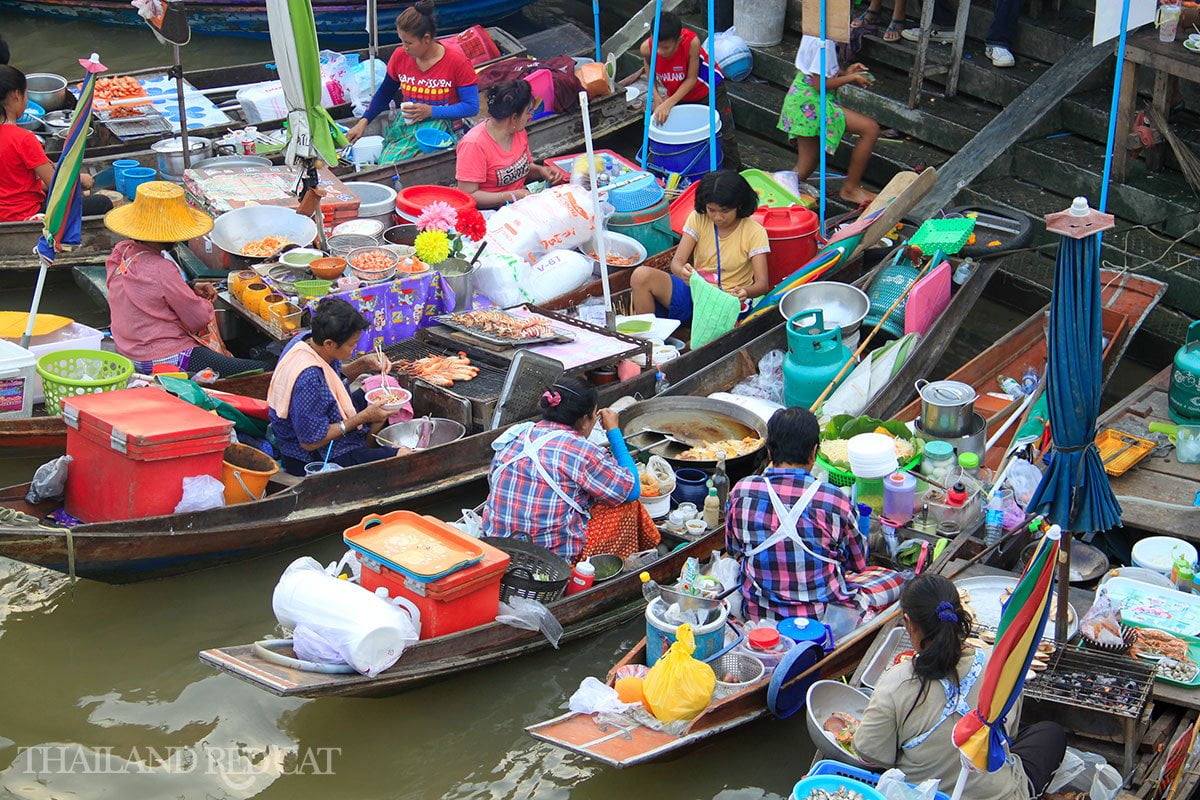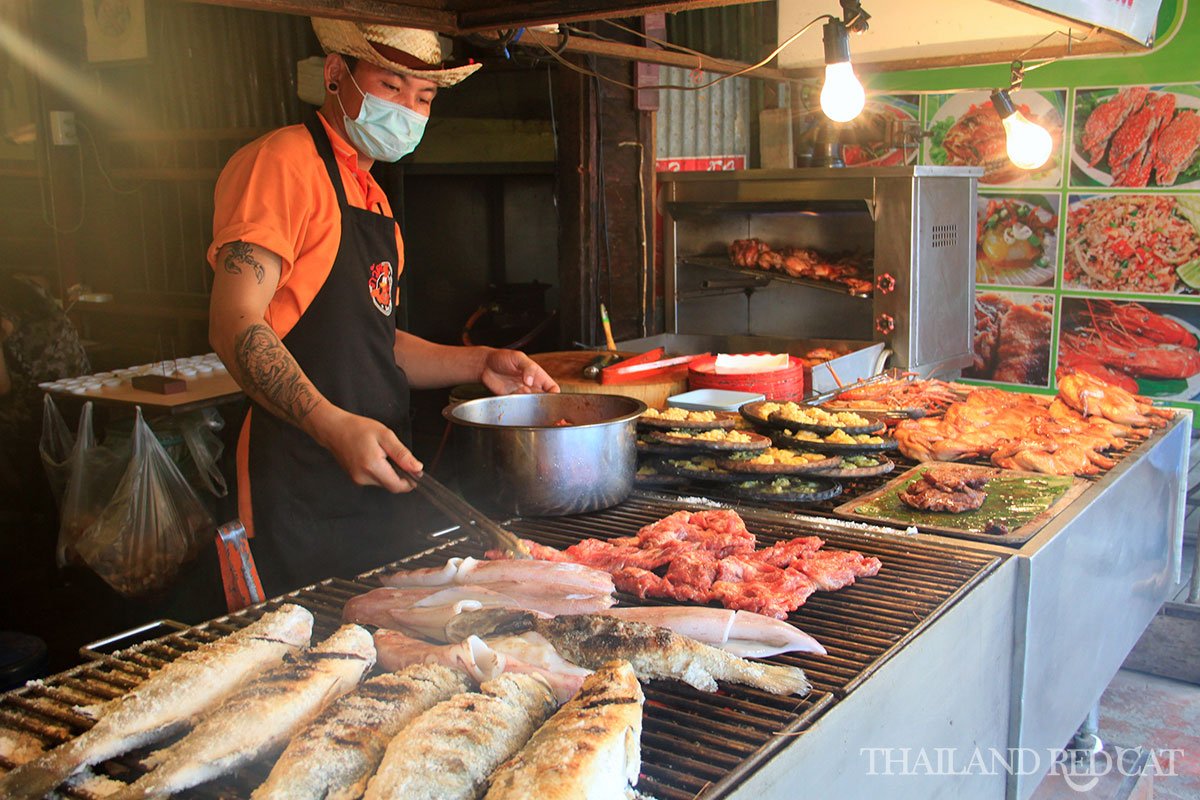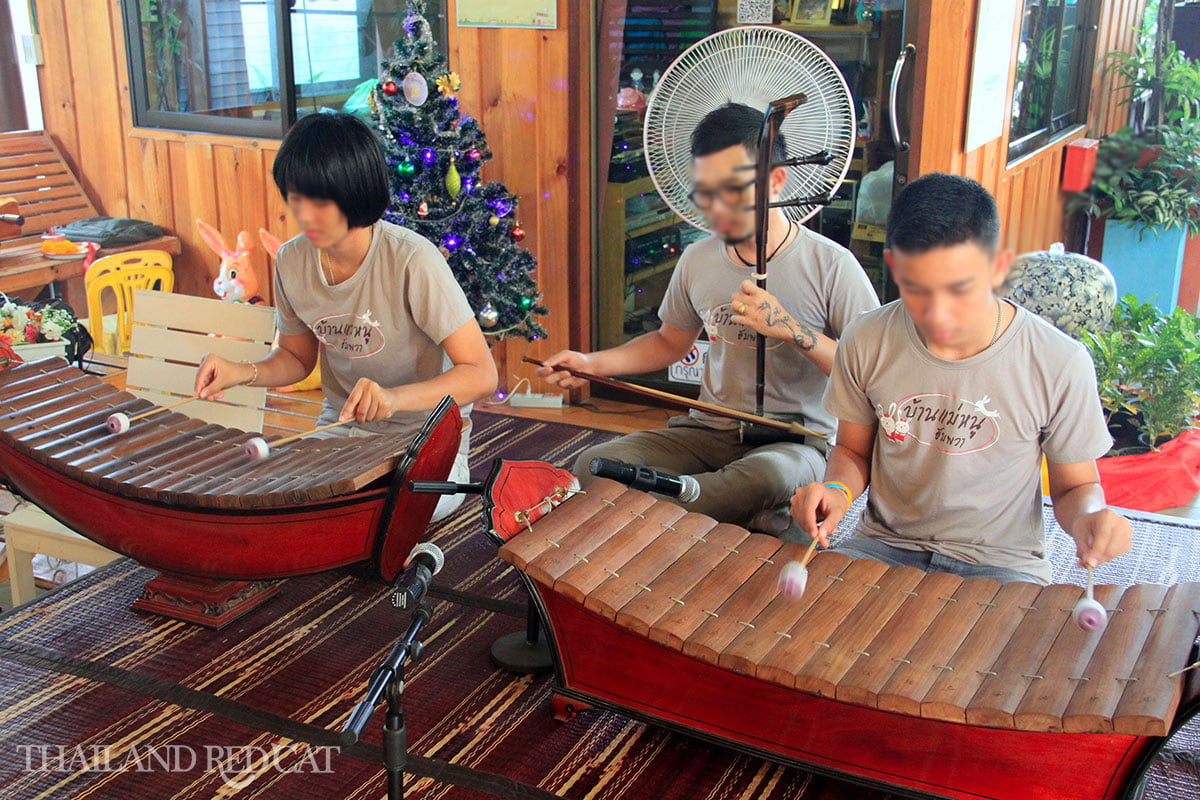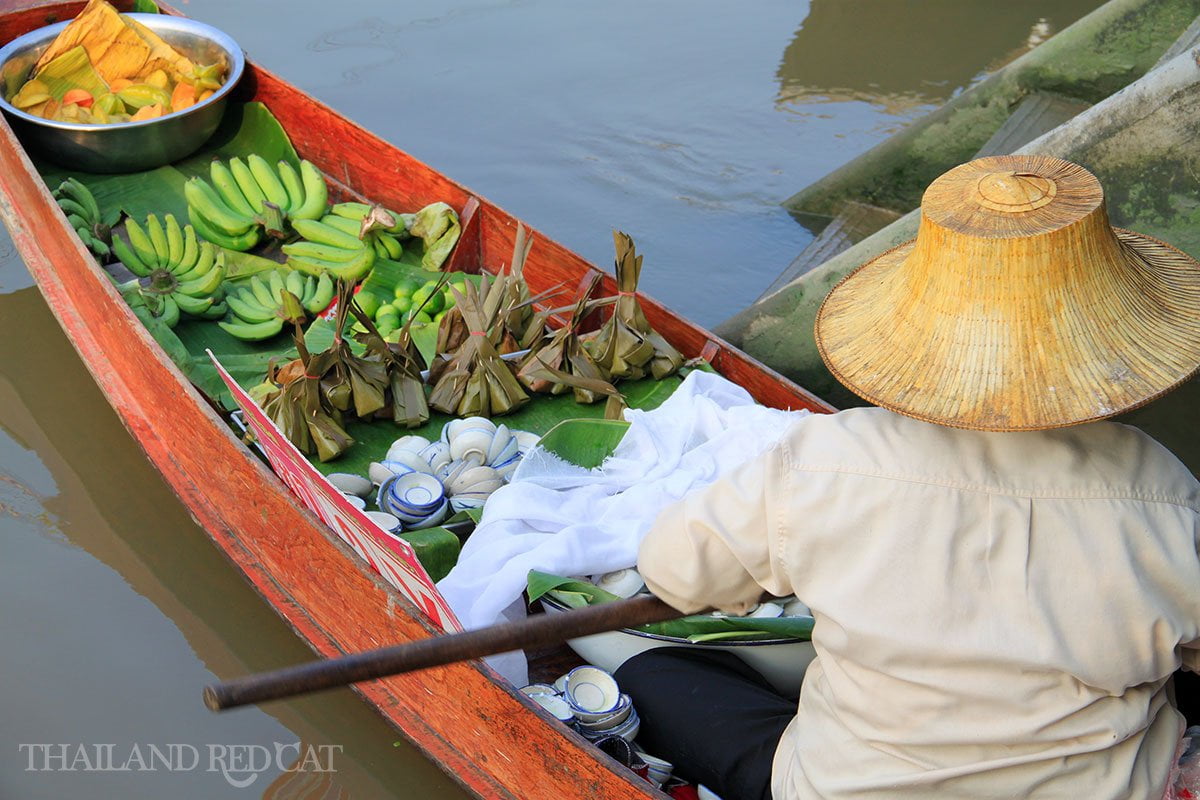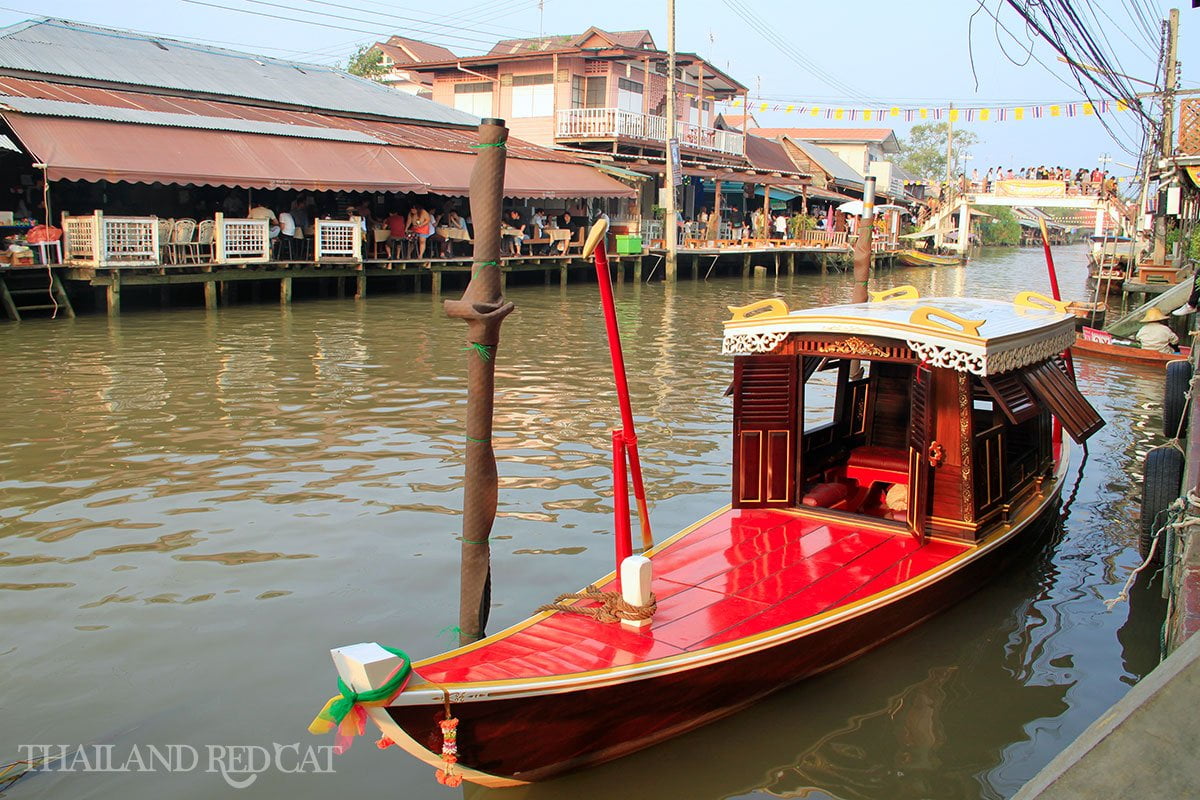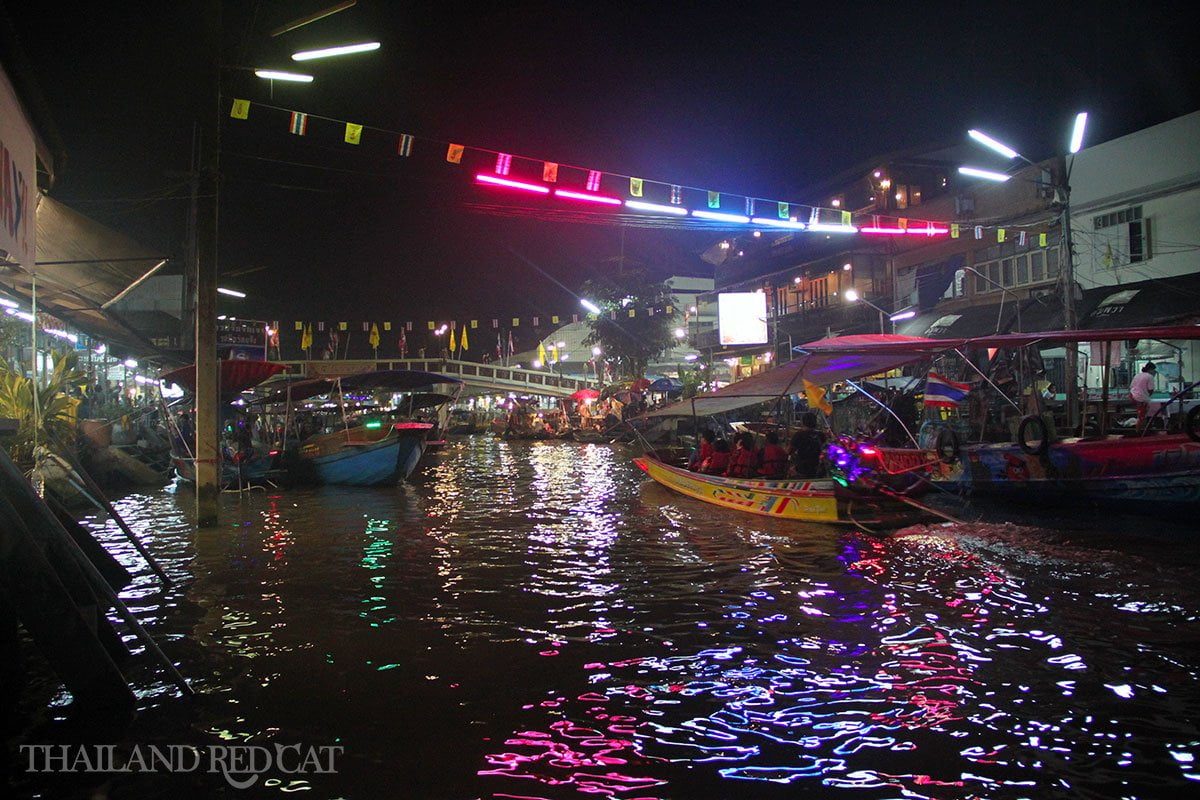 A Boat Ride at Amphawa Floating Market
You can do 90-minutes boat trips where they take you not just all the way through the floating market, but make quite an extended loop out on the Mae Klong River. You have 2 boat options: Shared public boat for 60 Baht or you hire your own boat for 800 Baht.
How to get from Bangkok to Amphawa Floating Market
From Southern Bus Terminal: regular services to Mae Klong (every 1-2 hours), the canal where the floating market is located. One way fare 70 Baht, about 90 minutes.
The Amphawa Floating Market is open from Friday to Sunday from 10am to about 9:30pm.