Kamphaeng Phet is much more than just another usual province capital city. Located about 300km north of Bangkok, halfway to Chiang Mai, the city is mainly known for the Kamphaeng Phet Historical Park, which is part of the UNESCO World Heritage Site "Historic Town of Sukhothai and Associated Historic Towns".
So if you come here you won't be disappointed and that's not different with activities after sunset, I was surprised how much is going on here – a lot more than in Sukhothai and even Phitsanulok.
Most of the bars and clubs in Kamphaeng Phet can be found in downtown on the eastern side of the Ping River just north of the little island called Koh Klang. There are no Farang oriented places like you find them in tourist hubs like Bangkok or Phuket.
It's mostly Thai joints that don't see any Farangs most of the nights – after all Kamphaeng Phet in general doesn't see a lot of Farangs. Don't worry though the locals are pretty cool and easy to talk to, after all Kamphaeng Phet is also a university town means lots of cute student girls all over the place.
Below is the list of the best bars and clubs in Kamphaeng Phet. At the end of the article you'll find a detailed map with the exact locations of all the mentioned places.
Bars in Kamphaeng Phet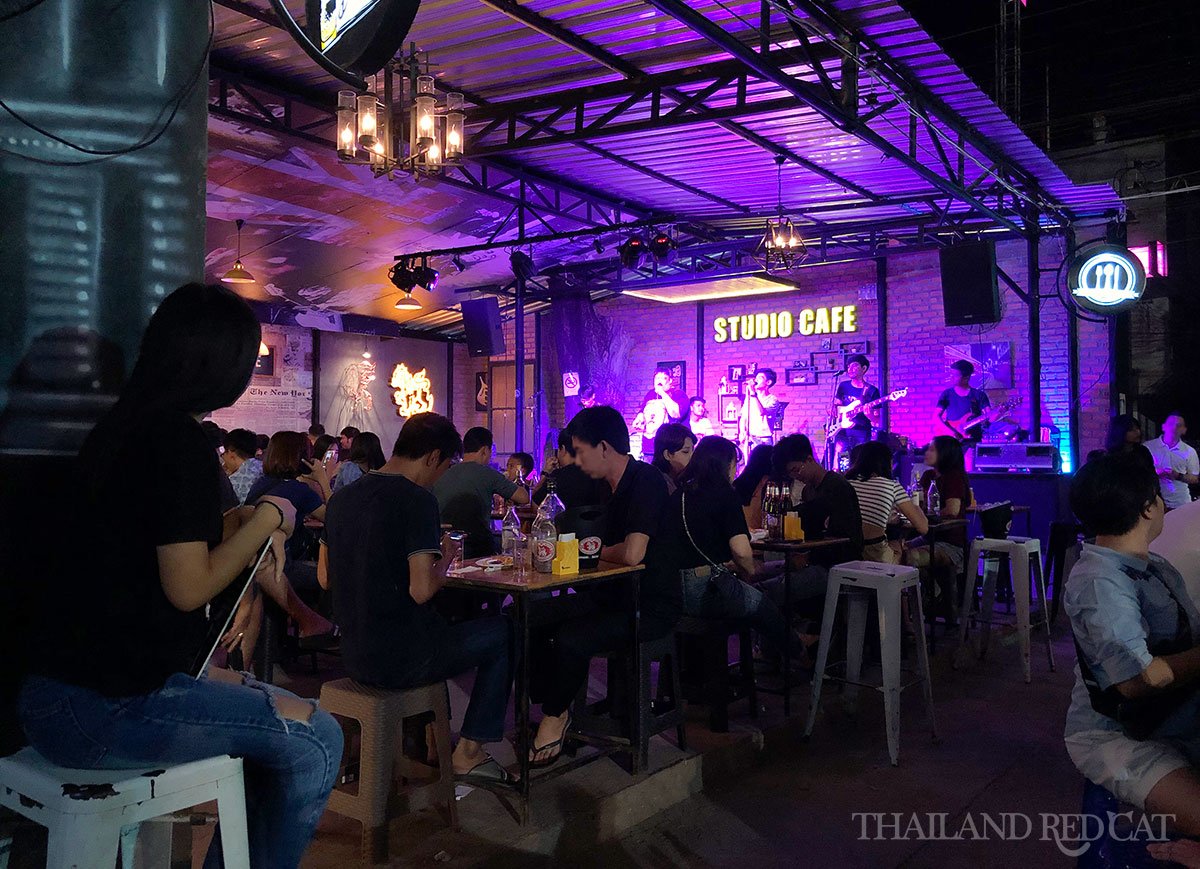 The semi-outdoor Studio Cafe is by far the most popular bar in Kamphaeng Phet. This place has live music at most nights, beer towers (and girls), decent food and makes a great option to sit down and watch the scene not just in the bar, but also on the town's happening main road, Tesa 1 Road.
You can see how popular it is by watching my video below – I took it last Thursday.
There are a few more neat and atmospheric bars in the same area such as โรงเตี๊ยม (Rong Diam) and Together Restaurant, as well as d.fine by the river.
Prices: You'll be amazed by the drink prices in Kamphaeng Phet's bars – a big bottle of Leo probably won't cost you more than 85 Baht.
Nightclubs in Kamphaeng Phet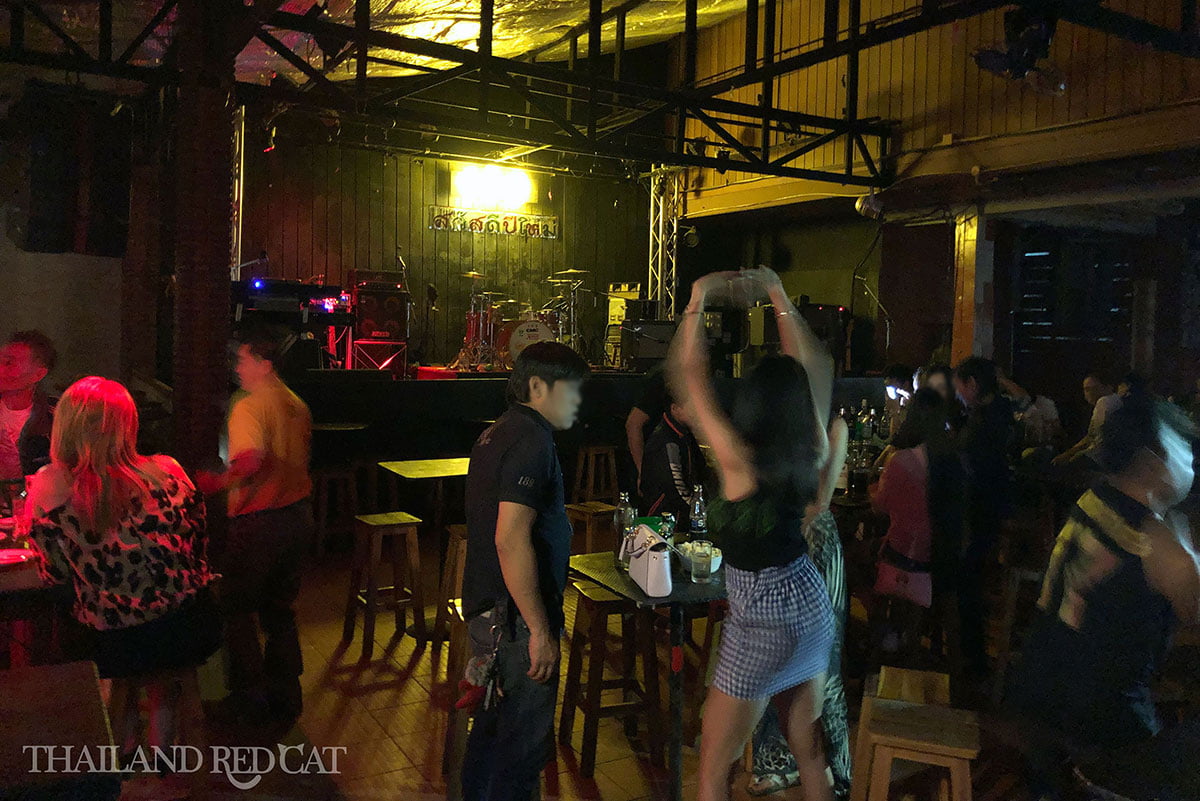 189 Pub is for sure the most popular nightclub in Kamphaeng Phet. It's packed every night with young local Thais partying and dancing to the live band playing Thai rock and pop songs.
If you have only one night in Kamphaeng Phet, you should definitely check out 189 Pub.
And well guys, if you're out for hunting something other than temples in Kamphaeng Phet, this is the place to go from 11pm till late.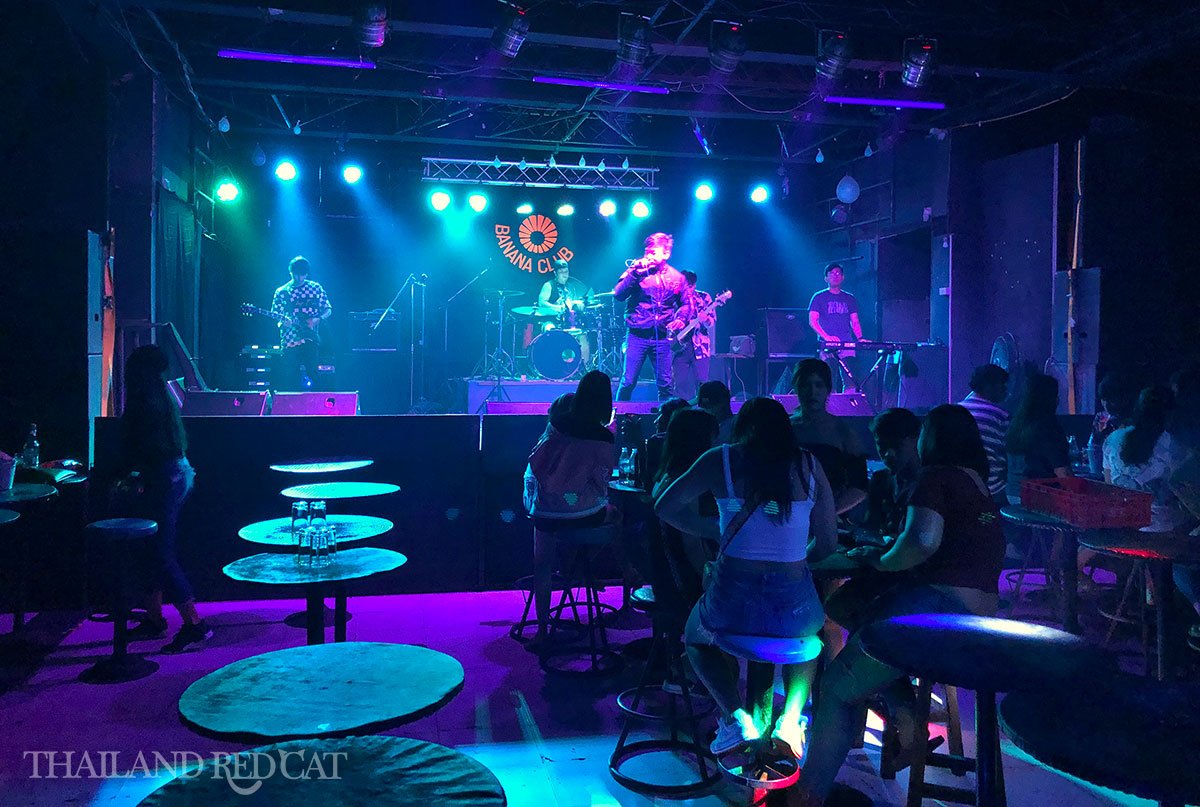 Right across from 189 Pub is Banana Club, the other popular night club in town, especially among students. You'll see lots of young and sexy Kamphaeng Phet girls in here.
There's live music every night and the setup of the club is typical Thai style, means the whole room is filled with round tables where groups of friends are sitting, standing or dancing together. Banana Club is mostly busy on Friday & Saturday nights.
Prices: I had a couple of big Singha beers in 189 and that cost me 120 Baht per bottle. You can also buy a bottle of whiskey for about 700-1,500 Baht (depending on the brand like Blend 285 or Johnnie Walker).
Night Market in Kamphaeng Phet
A great place to get started with the nightlife in Kamphaeng Phet is the Cha Kangrao Night Bazaar. It's conveniently located on Tesa 1 Road near the River Promenade and most of the bars in town.
There are several tasty street restaurants, fashion shops and snack stalls. I particularly loved the mango with sticky rice for just 50 Baht – in Bangkok you'd pay easily double that price.
Map of Nightlife in Kamphaeng Phet
Videos of Nightlife in Kamphaeng Phet