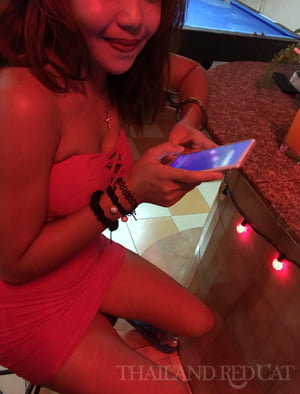 Udon Thani is without any doubt the biggest sexual playground for Farangs in Isaan. It just has something for everyone with two big complexes packed with beer bars, several "ordinary" bars, karaoke places, massage shops, a couple of nightclubs and a night market. Most of these Farang oriented nightlife spots are conveniently located within walking distance in the center of town near Central Plaza shopping mall.
Another great thing about the nightlife in Udon Thani is that the supply of girls by far always outnumbers the demand. Even in high season you will find a fairly relaxed atmosphere while most foreigners are heading to the bars of Bangkok, Pattaya and Phuket. The consequence is that sex in Udon Thani is among the best value in Thailand regarding bar fines and short time / long time rates.
Apart from hookers you also get a lot of attention from the "normal" Thai girls with regular jobs. Just by walking around Central Plaza you will soon notice the difference as compared to like Central World in Bangkok. Girls are looking and smiling at you as a foreigner and happy to chat with you as opposed to Bangkok where girls often seem stressed or even scared of Farangs. It's super easy to arrange dates with girls in Udon – just by walking around and talking to people or by using one of the online dating sites.
Below is the complete guide to nightlife in Udon Thani as well as the exact locations of the venues:
Girly Bars in Udon Thani
There are two main areas for girly bars (or more commonly called beer bars) in Udon Thani and they are located just 5 minutes walk from each other. They are called Day & Night and Nutty Park. The bars have local girls working who hang out with male customers buying them drinks, playing pool or other games, watching football on the TV screen or just chilling and chatting. Plenty of more bars can be found all along Soi Samphan Thamit right outside of Day & Night.
Drinks are fairly cheap with beers for 60-80 Baht and pool games are usually free. Lady drinks are obviously a bit pricier generally around 120 Baht. The bar fine is 300 Baht at all beer bars and that's the cheapest in Thailand. Similar to short time rates averaging 1,000 Baht and long time (overnight) 2,000 Baht. If you like Sukhumvit Soi 4 in Bangkok or Soi 7 in Pattaya, you are going to love Udon as the rates here are just half the price and the girls are less pushing and sketchy.
The beer bars open in the early afternoon however most girls start working at around 7-8pm. The bars close at 1am and many of the girls who haven't found company are heading to the night clubs after (see below).
Day & Night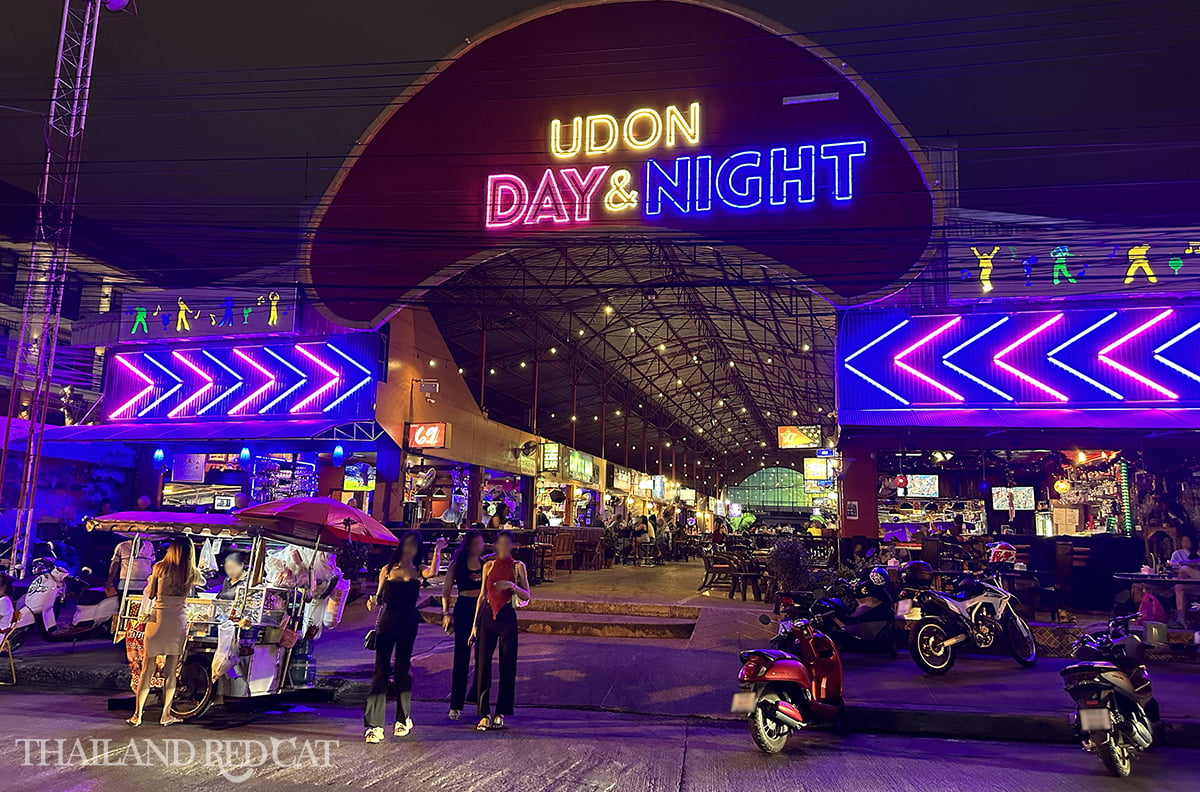 This is a huge building packed with about two dozen of beer bars. Day & Night is located on Soi Samphan Thamit just behind Central Plaza. There are also several other bars on this road that have freelancers or just ordinary girls hanging out.
Nutty Park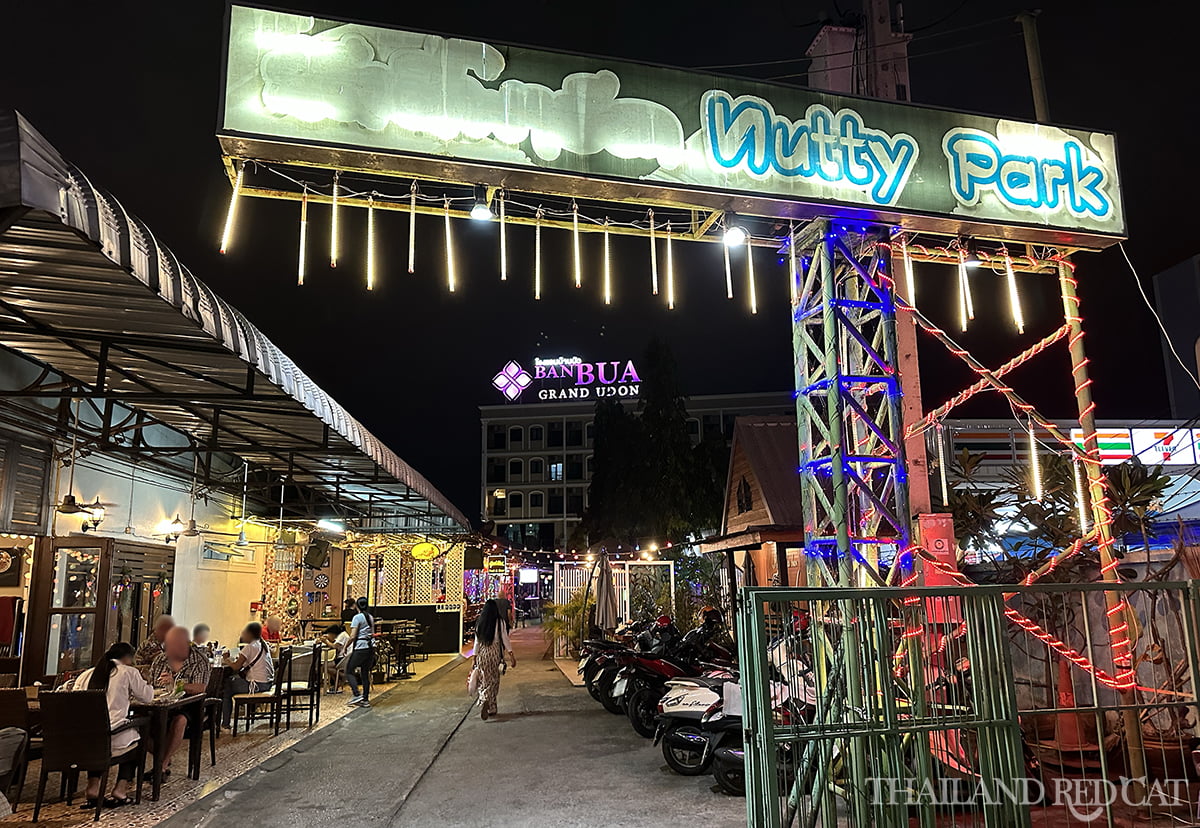 Nutty Park is the second girl bar hub in town, located near the night market on Prajak Sillapakom Road. It's L-shaped so if you walk all the way through you will find the bars towards the end of the strip have less customers than near the main road. Generally there's a more laid back atmosphere than at Day & Night, but of course you also get the "hey, handsome man" shouts from the sexy ladies trying to lure you in the bars and hang out with them.
Nightclubs in Udon Thani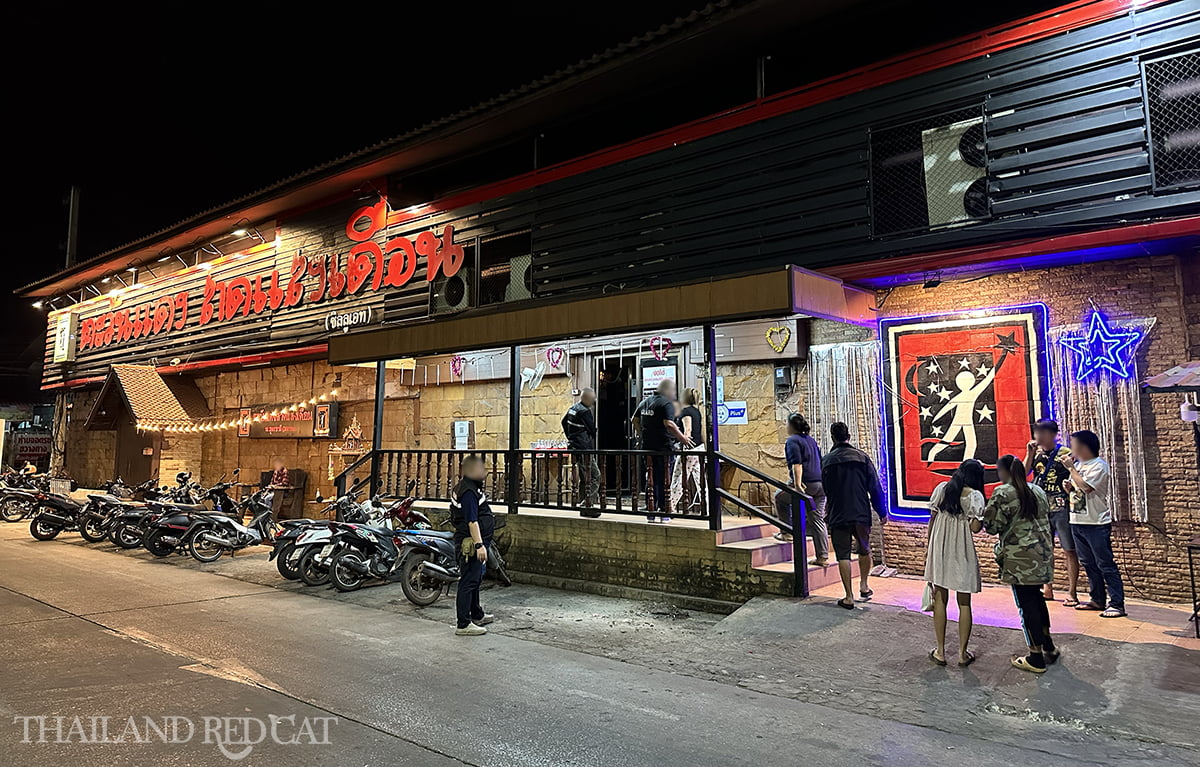 The most popular Thai nightclub in Udon Thani is Tawan Daeng (see the picture above). It's quite a big building right at the car entrance of Central Plaza. The set up is typical Thai club style with many small tables for groups sitting together and most of them opening a bottle of Red or Black. There is daily live music from around 10pm, local bands playing the Thai hits. Tawan Daeng might be a typical Thai night club but you do see quite a few Farangs partying here as the locals are easygoing and approachable.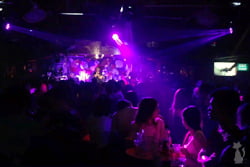 Another hugely popular club is Yellow Bird at the back of the Charoen Hotel. That's about 10-15 minutes walk from Central Plaza. It's just a little smaller than Tawan Daeng but also has live music every night and gets packed especially on weekends. You don't see many foreigners here, but instead some of the hottest Udon girls around. Like all other night clubs in town they have to close at 2am so if you want to open a bottle of whiskey (like 100 Pipers for 690 Baht, Red Label for 1,700 Baht, Draught Leo Pitcher for 280 Baht) and get a decent table it's worth coming as early as 11pm.
The newest night club in town is Phoenix, about 10 minutes walk from Central Plaza. It's smaller than the other ones mentioned here, but very neat and super modern with the nicest lighting and laser show. You'll see a good mix of local girls, local guys, tourists, expats as well as Farang-oriented hookers who give you lots of looks. They also got live music on stage every night. Prices are quite cheap for a night club with beers for 100 Baht, cocktails for 150 Baht and whiskey bottles from 450 Baht for Blend & Sang Som.
And also clustered around Nutty Park, there are a couple of great night clubs. Well, they almost look like bars but the music is louder, they've got a small dance floor and close late. It's the type of places that the girls from Day & Night and Nutty Park are going if they didn't get bar fined out earlier the night. Go to these clubs any day from midnight onward and you'll have the best chances to pick up a girl for the night without paying her any more than a couple of drinks.
Soapy Massage Parlors in Udon Thani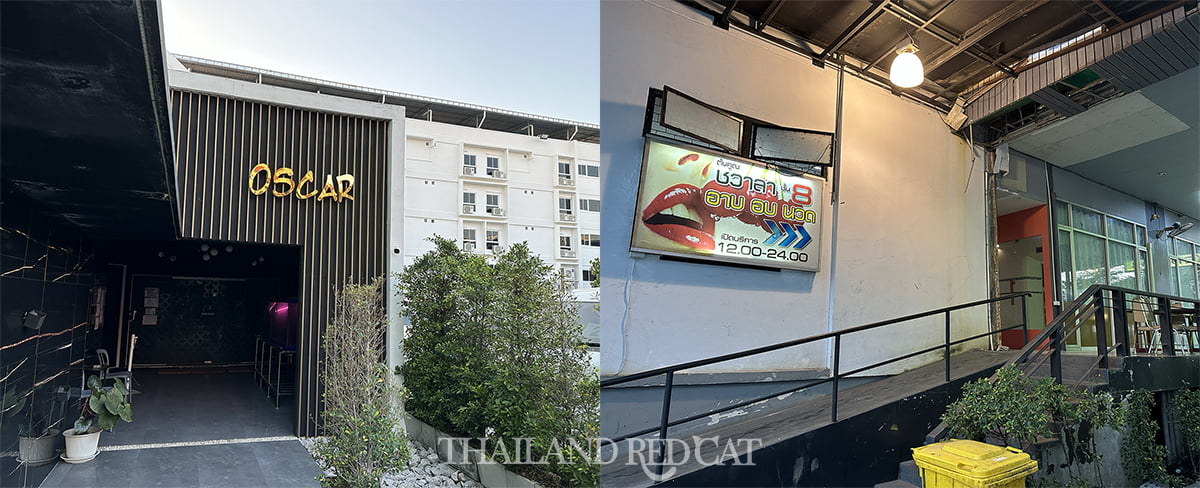 There are two soapy massage parlors (aap-op-nuat – อาบอบนวด) in Udon Thani. Oscar is the famous one in the western part of town not too far from Nong Prajak Park. There are about 10-15 girls in the fishbowl and 3-5 sideliners on the red couch at most times. Prices are 1,800 Baht for the fishbowl girls and 2,100 Baht for the sideline girls. The atmosphere at Oscars is quite relaxed, you'll see many Thai guys just hanging out for hours drinking beer before picking one of the girls (or not).
The papasan is very friendly, not pushing at all and does speak some basic English. The quality of girls may not be as great as in Bangkok, but there are a couple of young, white skinned and quite hot sideline girls, most of them have no children (you can ask the papasan of course). Otherwise quite an old building and same for the rooms that have seen better times, but it's still alright and if you pick the right girl it's definitely worth it.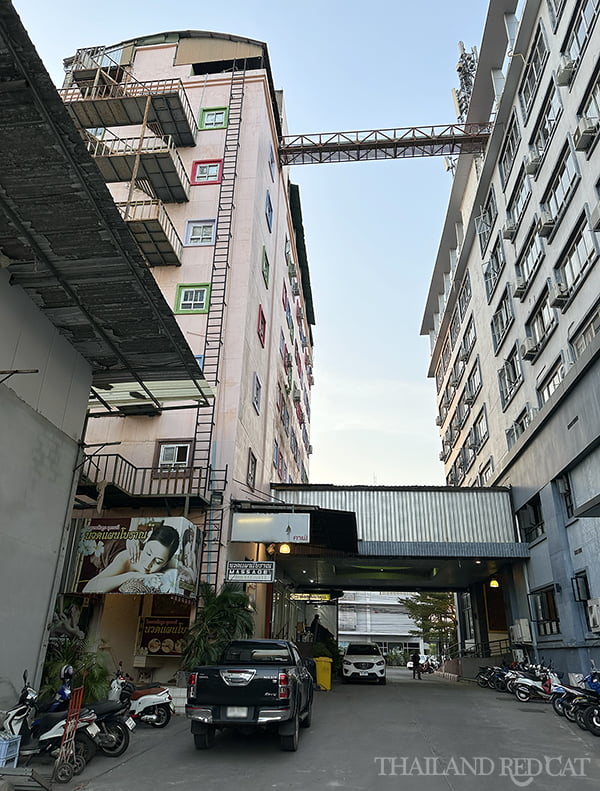 The Tonkoon Hotel is home of another massage parlor in Udon Thani. In the basement, there is a body massage parlor which has the type of fishbowl arrangement where girls are presenting themselves. You can have a drink first at one of the couches to make up your choice or just pick a girl straight away. Most of the ladies are white skinned, but in their mid-thirties.
You can either take a Thai Massage for 380 Baht or an Oil Massage for 650 Baht (same price for all girls), both two hours in a private room with air conditioning and a TV. Extras are guaranteed but the tip has to be negotiated with the girl (don't ask her straight away but wait until she is working her way closer and closer to the area between your legs).
And on the 8th floor of the same building you'll find a typical soapy massage called Chawala (ชวาลา, Thai name), also with a fishbowl, fewer girls to choose from, but they are much younger and prettier. It's 2,200 Baht for the full program here (bath, massage & sex).
Even though the places open at noon, don't make the mistake and come too early as most girls walk in at around 6pm just before sunset – including the top choices. The massage parlors close at midnight.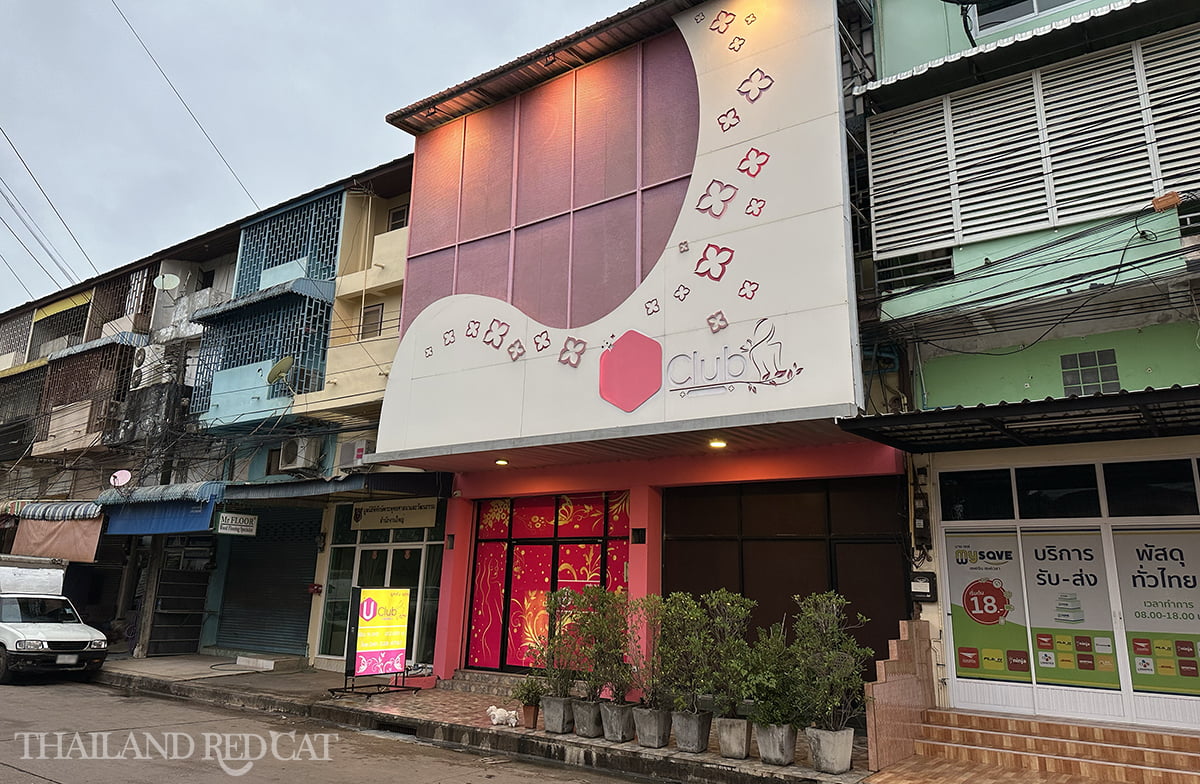 And there is a new kind of erotic massage parlor called U Club about 700m north of Nong Prajak Park. The reviews are terrific and that's because of the young and super hot ladies who are working here, but be aware that the prices are very expensive:
It's 1,800 – 4,000 Baht depending on the type of girl and service (nuru gel body to body massage with hand job or sex).
Happy Ending Massage in Udon Thani
The other "ordinary" massage shops in Udon Thani are spread all around town, but the highest concentration can be found along Prajak Sillapakom Road around Nutty Park. The general rule of "if they wear short skirts they'll be naughty" doesn't really apply in Udon, so even if she seems very attracted and charming to you outside she might put on a different face inside and just do her massage while not being interested or just too shy to offer hand job, blow job or sex.
The standard price is 200 Baht for a Thai Massage and 300 Baht for an Oil Massage. It is really random and depends on the girl and how much she likes you to go beyond the standard massage and make it a happy ending one. The older the girl, the more likely it usually is that she's willing to give you the special extra at the end of the session.
Hostess Bars in Udon Thani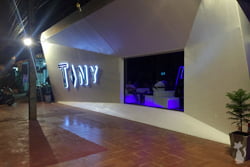 Hostess bars are like the equivalent to the beer bars just oriented towards Thai men. However, that doesn't mean that you aren't welcome in these places as a Farang. It's just that things work a little different to what you may be used to. The girls are among the hottest you can find in Udon, usually white skinned and thin.
Drink prices are similar to the beer bars, however lady drinks means shots usually cost 150 Baht and don't be surprised if they ask for 5 shots at once. Also don't be surprised when they aren't sitting with you all the time and rather standing next to your table and even walking around. Also there is no bar fine at the hostess bars, but that isn't really a problem since they are all closing at midnight so you can take them out or home afterwards.
The best bars in this category are Tiny, Pimp Niyom and UD Coffee Bar that is divided into karaoke and night club (or how the Thais say: pub).
Karaoke Bars in Udon Thani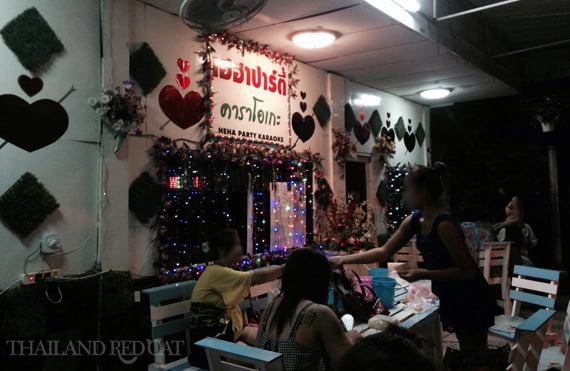 In a lot of cities around Thailand and especially in Bangkok the karaoke bars are really oriented towards Thai guys and it's likely for you to get ripped off or simply overcharged if you don't speak Thai or don't know how things are going in these places.
It's different in Udon Thani where you have both local Thais and Farangs visiting the karaoke bars and the girls aren't hesitate to sit with you even if their English is weak. Lady drinks are generally cheaper than in the beer bars (like 80 Baht for a coke or she just brings two glasses and you drink beer or whiskey together at no additional charge, usually there is also no extra charge for her sitting with you, which is quite a standard for karaoke bars in Thailand). Some girls can be taken out and if so, the bar fine is 300 Baht at most places.
There are several karaoke bars spread all around Udon, but the highest concentration can be found along Adulyadej Road, about 500m north of Central Plaza.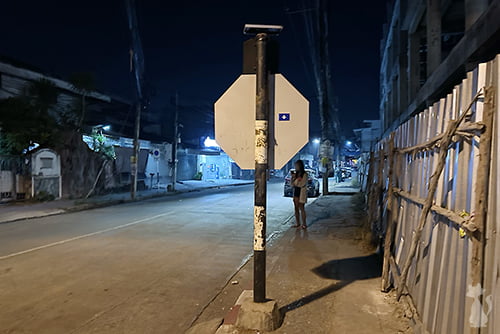 Street Hookers in Udon Thani
A bunch of freelancing women (usually well over 30) are hanging out at the intersection of Soi Samphan Thamit and Prajak Sillapakom late at night. In other words: The corner of the street leading from Day & Night to Nutty Park.
They may not be the most attractive ones, but then you can't really complain with rates of about 500 Baht for a quick short time.
Ladyboys in Udon Thani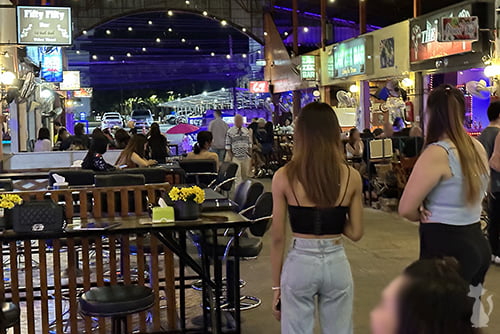 Udon is the best place in all of Isaan to meet and sleep with sexy Ladyboys. It's not just that this place has the highest number of them, but most of them are also super attractive. And even better, they are often hanging out in the same places as the girls, means in many girly bars (especially in Day & Night) and also in the night clubs (especially in Tawan Daeng). Apart from that, you'll also find plenty of them hanging out or working in Central Plaza. They are generally more friendly, charming and easy going than in most other places in Thailand, especially Bangkok and Pattaya.
Udon Thani Night Market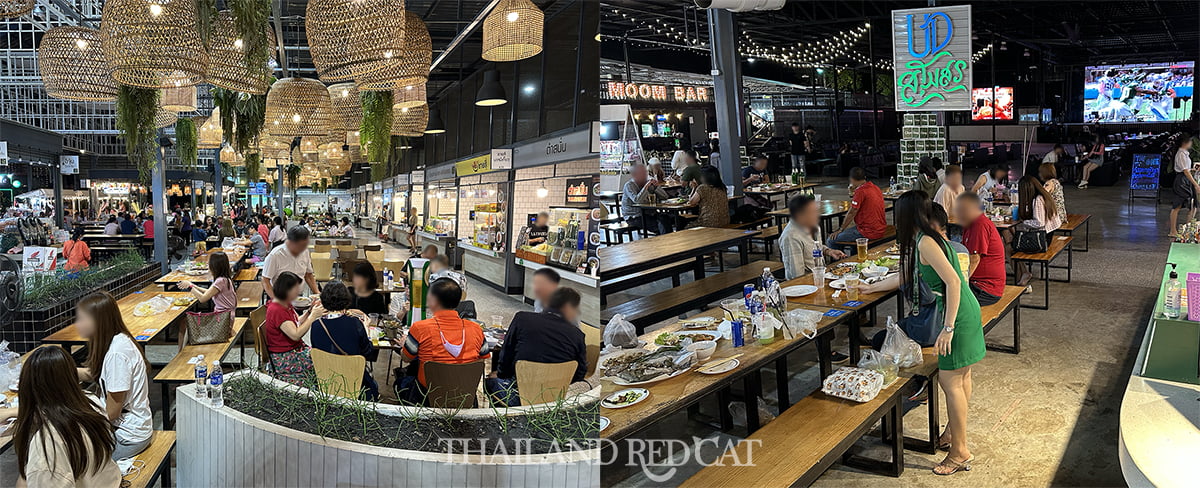 Udon Thani's night market is called UD Town and located right next to the railway station in the town center (5 mins walk from Nutty Park). Partly indoor, partly outdoor, it's a great place to start your evening as there are also a lot of food stalls and even TV screens showing live sports.
Map of Nightlife in Udon Thani
Videos of Nightlife in Udon Thani