You don't have to worry about a shortage of nightlife options in Chiang Rai. Even though Thailand's northernmost province may be more famous for its attractions and things to do during the daytime, the Golden Triangle, scenic hills and beautiful temples to name a few, you definitely won't get bored in this town after sunset. Especially if you are a single male foreigner looking to hook up with local Chiang Rai girls.
The majority of Chiang Rai's nightlife venues can be found in the town center clustered around the clock tower and along Jetyod Road. There are beer bars, "normal" bars, foreign restaurants, a night market, small dirty massage shops and even a soapy massage parlor. If that's not enough you can check out some of the numerous Thai bars and nightclubs in southern Chiang Rai, that's where most of the local boys and girls like to go partying.
Below is the description of the different types of nightlife in Chiang Rai as well as their exact location on the map:
Girly Bars in Chiang Rai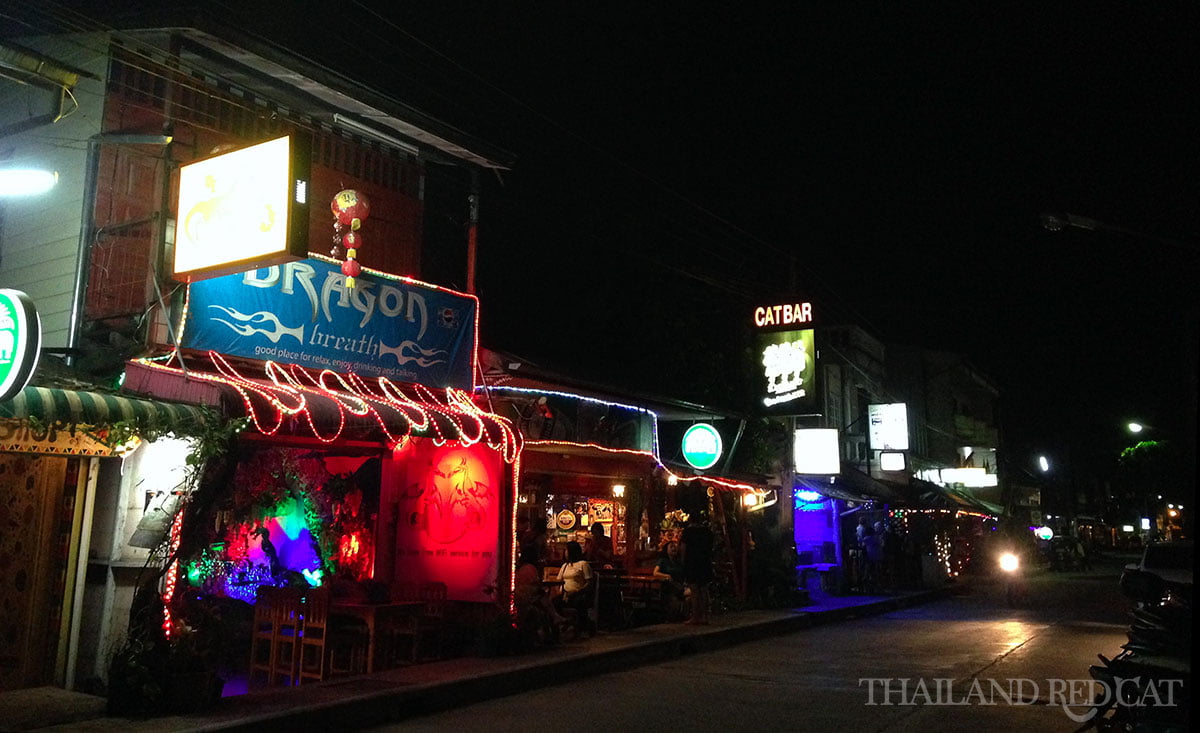 Just walk down Jetyod Road south of the clock tower, this street is packed with girly bars and local Chiang Rai girls. It's the area where 90% of the foreigners go out at night. Quite funny, one of the busiest places is Bar Lamyai which is a ladyboy bar. Maybe that's because the drinks are quite cheap (big bottle of beer 100 Baht), free pool games and big TV screens, but it's rather the surprisingly beautiful ladyboys that attract all the guys.
There are easily more than 20 girly bars (or beer bars if you want) on and around Jetyod Road and even during high season (November – February) supply always exceeds demand. The prices for drinks are reasonable (around 80 Baht for small beers) but lady drinks will cost you more, around 150 Baht. Most of the bars have a pool table that you can use for free. If you like a girl you may take her out after paying the bar fine of 500 Baht.
You then have to discuss with the girl how much she wants for short time (if at all) and the standard rate is 1,000 Baht.
Soapy Massage Parlors in Chiang Rai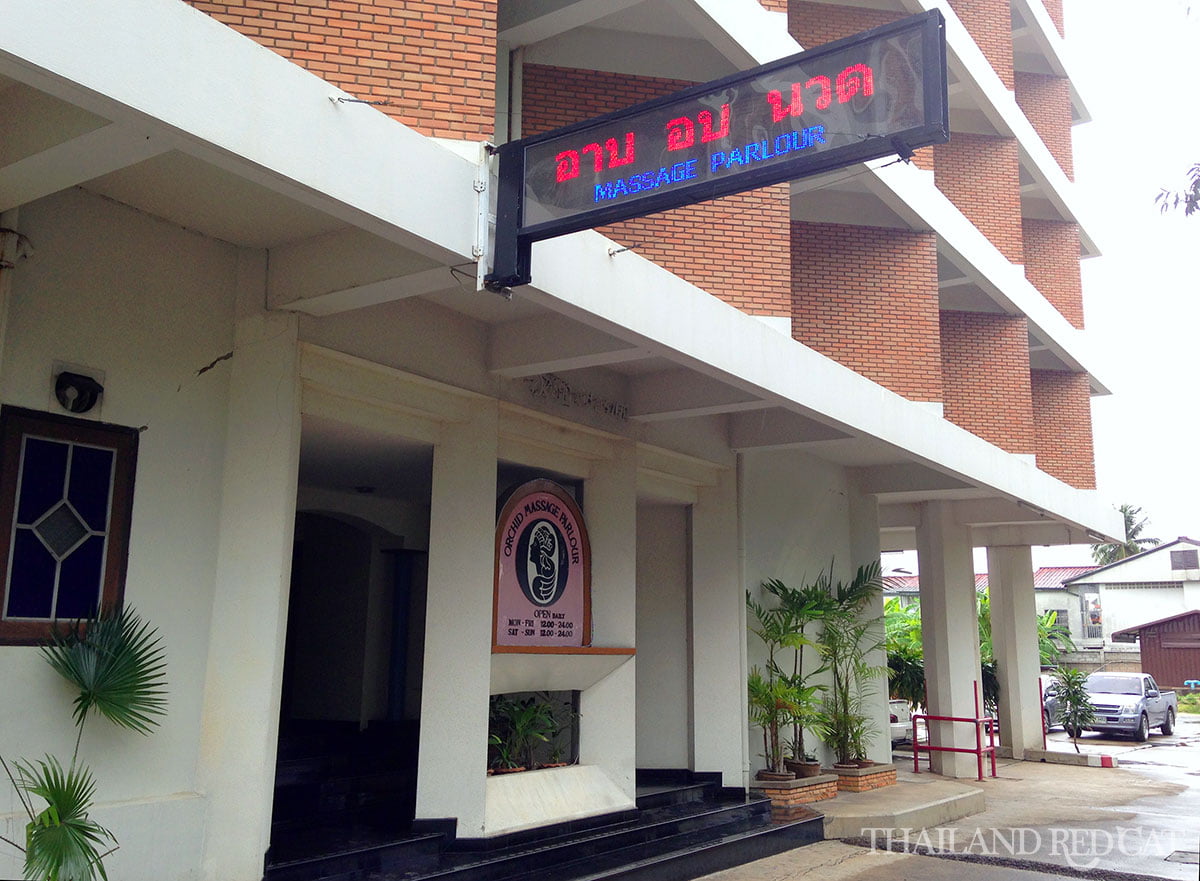 There is only one Soapy Massage Parlor left in Chiang Rai. It's called Orchid Massage Parlor and can be found at the Wiang Inn Hotel. It has its own entrance at the right side of the building (see the map) and cannot be entered from inside the hotel lobby. The fishbowl is quite big but the selection is not that great, if you go there at 5pm there are around 10 girls available.
They are divided into two groups. Most of them cost 1,800 Baht and the prettier ones 2,000 Baht. As always 1.5 hours including bath, massage and dirty fun. The quality of the rooms is so-so, not that spacious and just like the parlor itself must have seen better times. But more importantly, some of the girls there are pretty tempting, damn hot and very well equipped.
Happy Ending Massage in Chiang Rai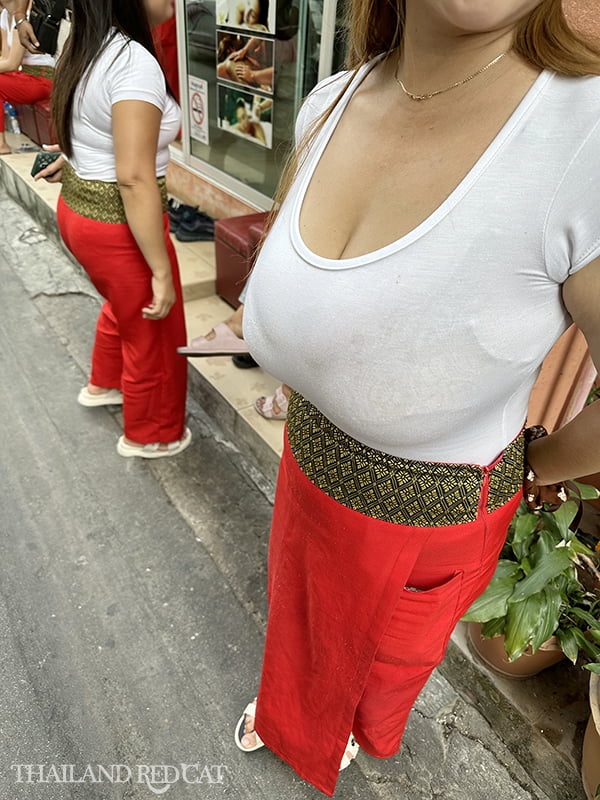 A lot of small "regular" massage salons are in the Farang-oriented nightlife area of Jetyod Road (amongst the beer bars, see the description above) and an even higher concentration all along its connecting street, Pemavipat Road.
It's the places that have girls dressed up in tight shirts and short skirts so you already know before entering that they're offering more than the standard Thai massage (200 Baht, 1 hr) or Oil Massage (300 Baht, 1 hr).
The massages are done on the upper floors and many places have private VIP rooms for 100 Baht extra. However that's not really necessary if you're out for a hand job (300-500 Baht), blow job (500-800 Baht) or sex (500-1,500 Baht) as even in the standard rooms they close the curtain so you have enough privacy to get naughty with your massage girl.
Nightclubs in Chiang Rai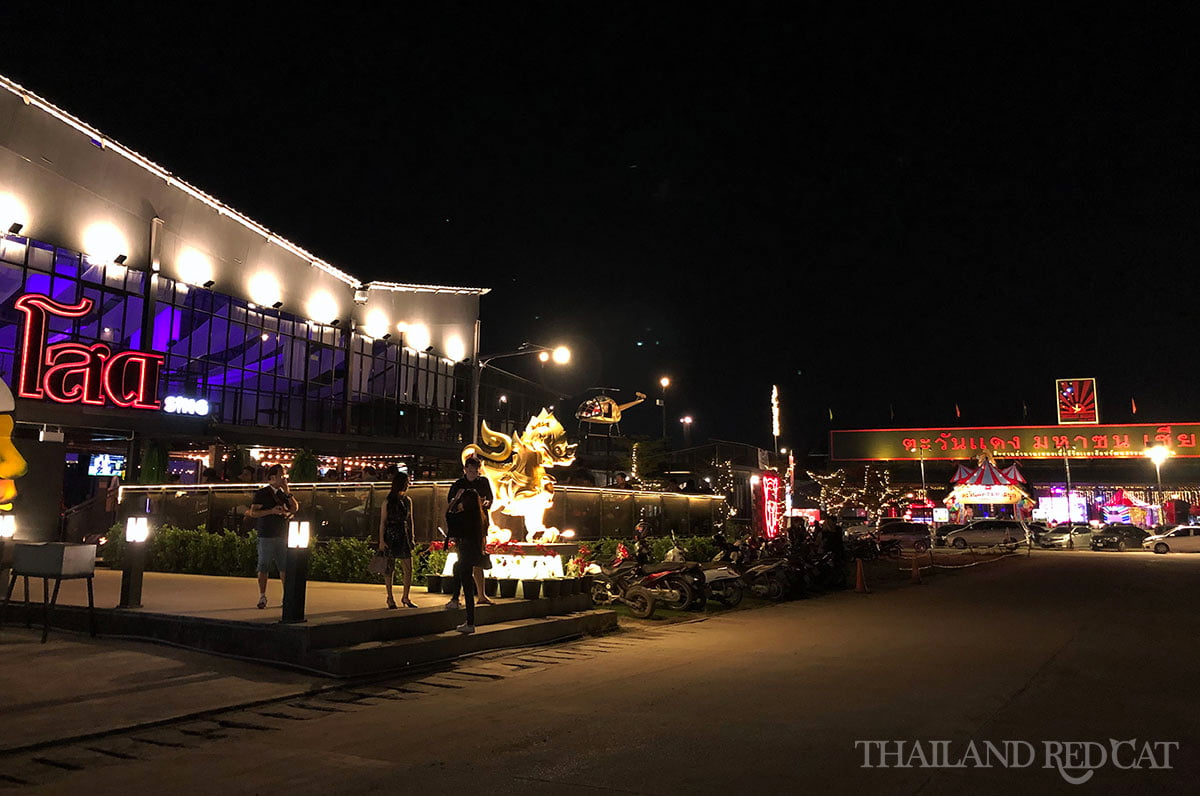 The majority of local nightlife spots including the best nightclubs can be found in the southern end of town near the highway (Phahonyothin Road). The most popular club at the moment is โสด Sing (see left side of the picture above). And right next to it there's Tawan Daeng (see right side of the picture above), the hugely popular music hall that combines dining, drinking and watching the great live singing and dancing performances on stage.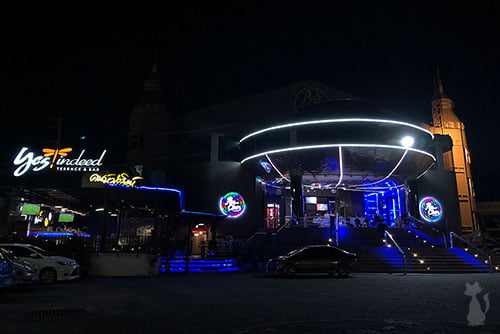 Dozens of more bars and night clubs such as Par Club (see right picture) that are packed on Friday and Saturday nights are on Ratbumroong Road and Ratburana Road.
You barely see any foreigners in this area as most of them stick with the bars on Jetyod Road. But it's these places that have the really young and beautiful Chiang Rai girls come partying.
Night Markets in Chiang Rai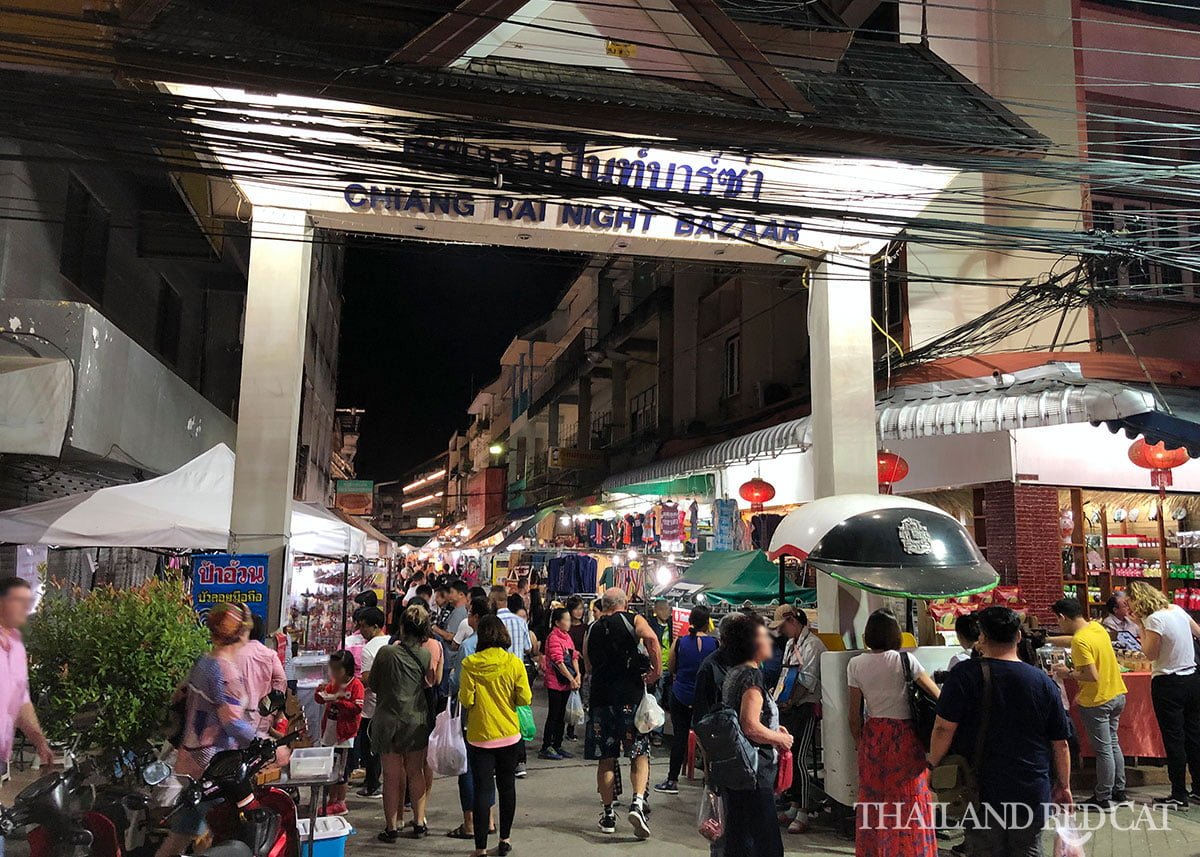 Right next to the bus terminal is the Chiang Rai Night Bazar. It may not be as big as the one in neighboring Chiang Mai, but you can still find a decent range of local handicrafts, snacks and tourist souvenirs as well as a food court and a very atmospheric outdoor restaurant with traditional northern Thai music performances.
The Saturday Walking Street is the other big night market of Chiang Rai, located on Thanalai Road between the Hilltribe Museum and the morning market. If you're in town during the weekend, make sure to give it a visit. It has an even wider selection of handicrafts, fashion products, souvenirs and street restaurants than the night bazar.
Map of Nightlife in Chiang Rai
Videos of Nightlife in Chiang Rai