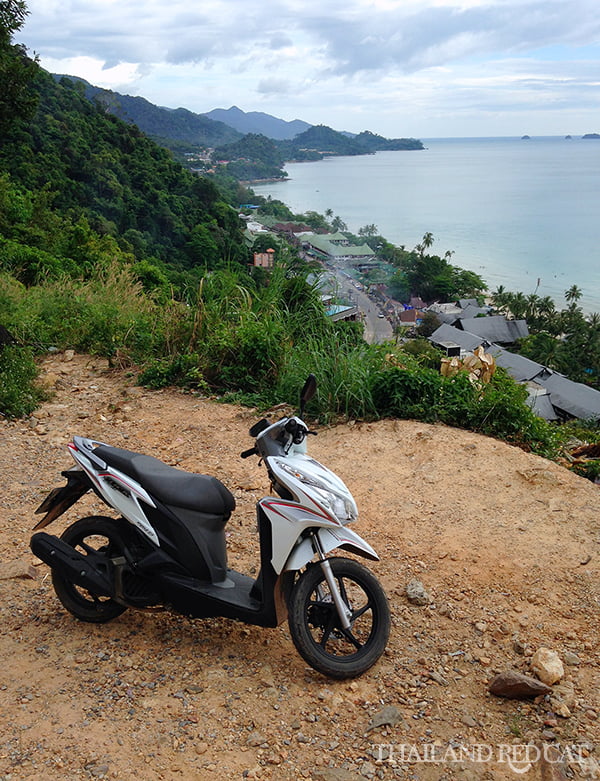 Koh Chang is Thailand's third largest island (after Phuket and Samui).
How often I was told by backpackers how developed it was by now and that it lost a lot of its charm and laid back character compared to five or ten years ago. They complained that especially on White Sand Beach, the island's most developed beach, it's terrible and they wouldn't go there again just because it has become too commercial. "There is even a Tesco now", one 30-something year old German backpacker let me know.
Now one thing I learned with traveling is that you figure places are always different than people use to tell you. And as I could eventually spend some significant time on Koh Chang and the whole Trat province this month, I can assure you:
Koh Chang is still one of the greatest islands in Thailand.
I'm claiming this having been to 12 islands in Thailand now. Compared to Phuket or Samui, that indeed are extremely developed and quite tourist oriented in many (but by far not all) ways, Koh Chang really makes a great deal between extremely laid back and at times almost boring to super exciting with countless of activities to do, nightlife options, international supermarkets and yes, even a Tesco Lotus.
Below I'm going to present you the highlights of any visit to Koh Chang (which translates to elephant island by the way due to its elephant-shape if you look on it on a map), if you have any questions or random thoughts as always just leave a comment at the end of the article.
Note that 90% of the people live on the west coast of Koh Chang – that's because all the nice beaches are there. There isn't much on the eastern coast at all, just a few small villages, a handful resorts, a couple of beaches (the rest is rocks and bays), the Koh Chang memorial and a fishing village. That's why most of the Hotels on Koh Chang are located on the west coast.
Best Beaches on Koh Chang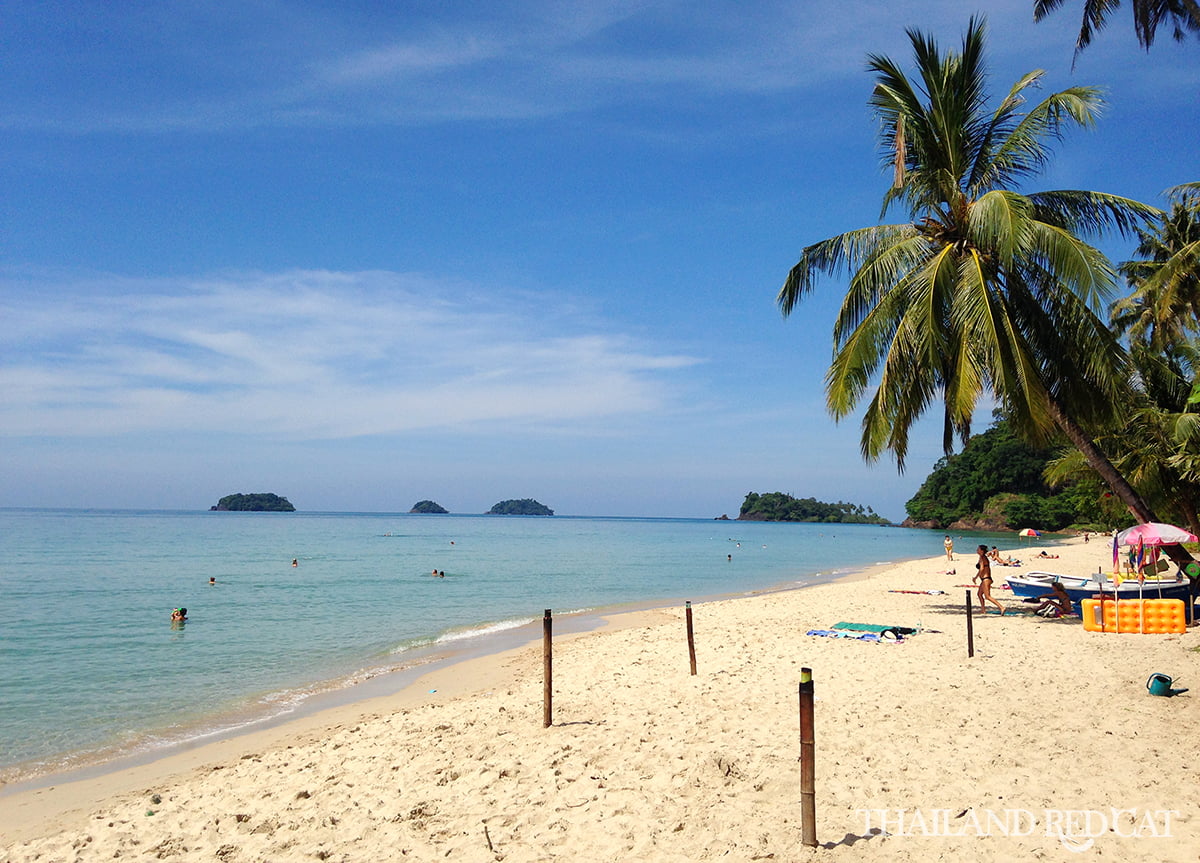 There are countless of beautiful beaches on Koh Chang's west coast, and depending on what you prefer you can find just about anything that fits into your imagination: developed beaches with all the perks like beach chairs, beach bars and restaurants, spas, or a 7-Eleven two minutes walk from your towel to quiet and off the beaten track strips of white sand.
The beaches here are characterized by their gentle, shallow and crystal clear water and if you take a dip you look back at dramatically arising mountains covered with tropical rainforest. At 743m, Khao Salak Phet is the highest mountain of Koh Chang.
Some of Koh Chang's best beaches include the developed and sophisticated White Sand Beach (Hat Sai Khao), the backpacker mecca of Lonely Beach (picture) and Kai Bae Beach (Hat Kai Bae), the preferred choice of families and mid-aged couples that look for a good mix of modern facilities and off the beaten path package tourism.
Exploring The Island By Motorbike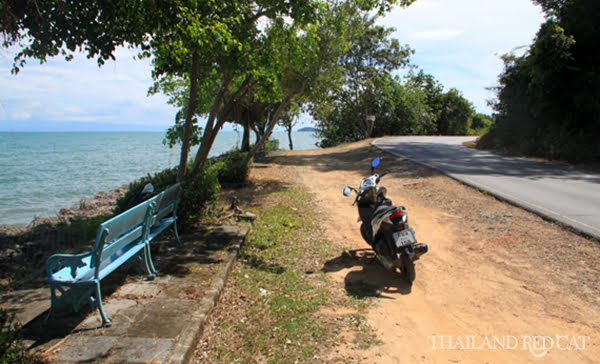 To be honest Koh Chang's coastal roads aren't as scenic as the ones in Phuket, most of the time you drive through villages and rainforests, views to the ocean are rather spare. It's still fun though and the roads are a lot quieter and more peaceful.
One thing you really have to be careful about is that there are a lot of hills especially on the interesting western side of the island, some of them extremely steep. So drive carefully and also wear a helmet – if you don't and you crash into a police checkpoint the fine is 200 Baht. I can tell because I paid it – and not just for myself.
Motorbikes are available for rent at most hotels, guesthouses and travel agents. The going rate is between 200 and 300 Baht per day.
Koh Chang Viewpoints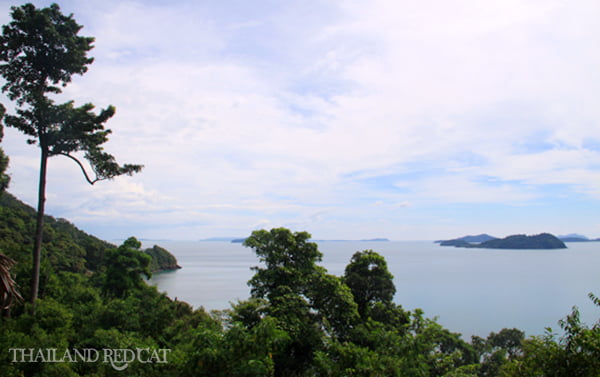 There are a few really nice view points spread along Koh Chang's coastal roads. It is needless to tell where they all are exactly since there are plenty and you are best off by just discovering them yourself with your own vehicle. On the picture you can see a small archipelago of four islands just a few hundred meters off the coast near Kai Bae Beach.
Koh Chang Temples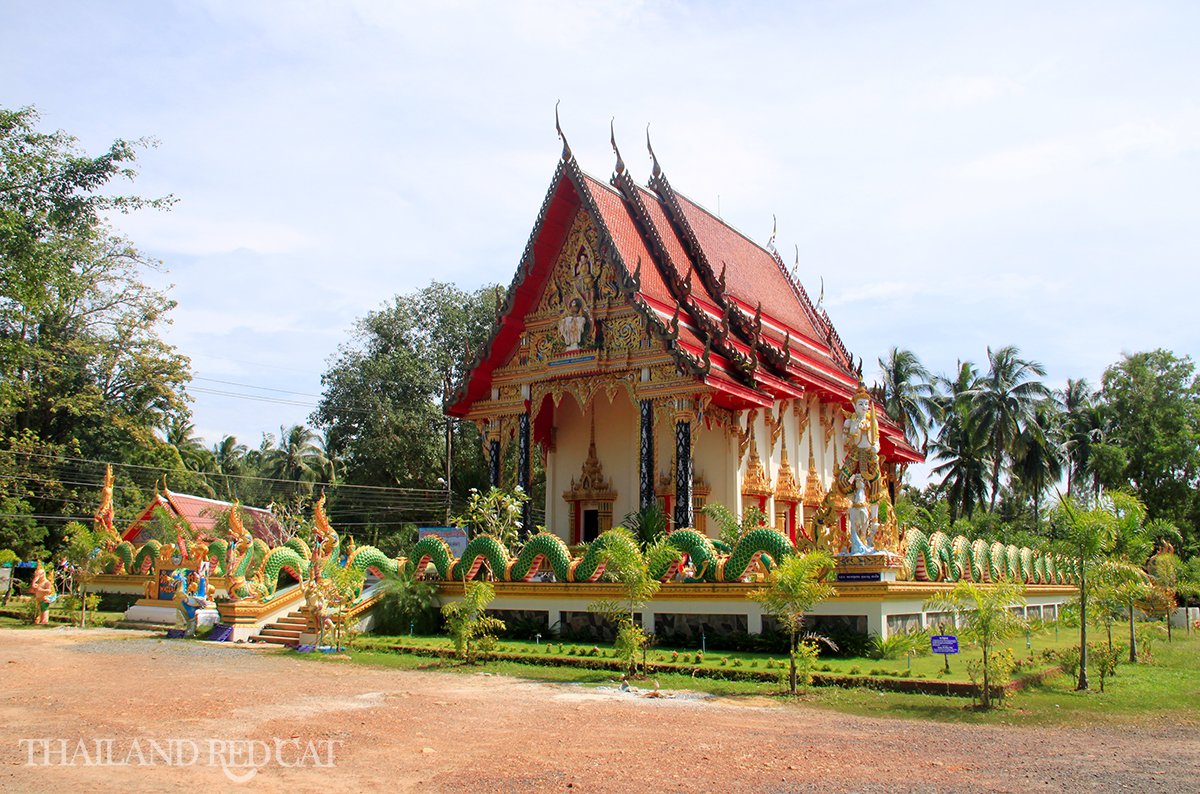 There are plenty of remarkable temple complexes on Koh Chang, for me the nicest one is also the youngest one: Wat Salak Petch, completed in 2013. It is located on the quiet south-eastern side of the island and I discovered it while riding the motorcycle towards the Koh Chang Memorial at the southeastern end of Koh Chang. There is an information board saying the total cost to built this temple was around 40 million Baht. See the map below for the exact location.
Entrance fee for foreigners: 50 Baht.
Nightlife on Koh Chang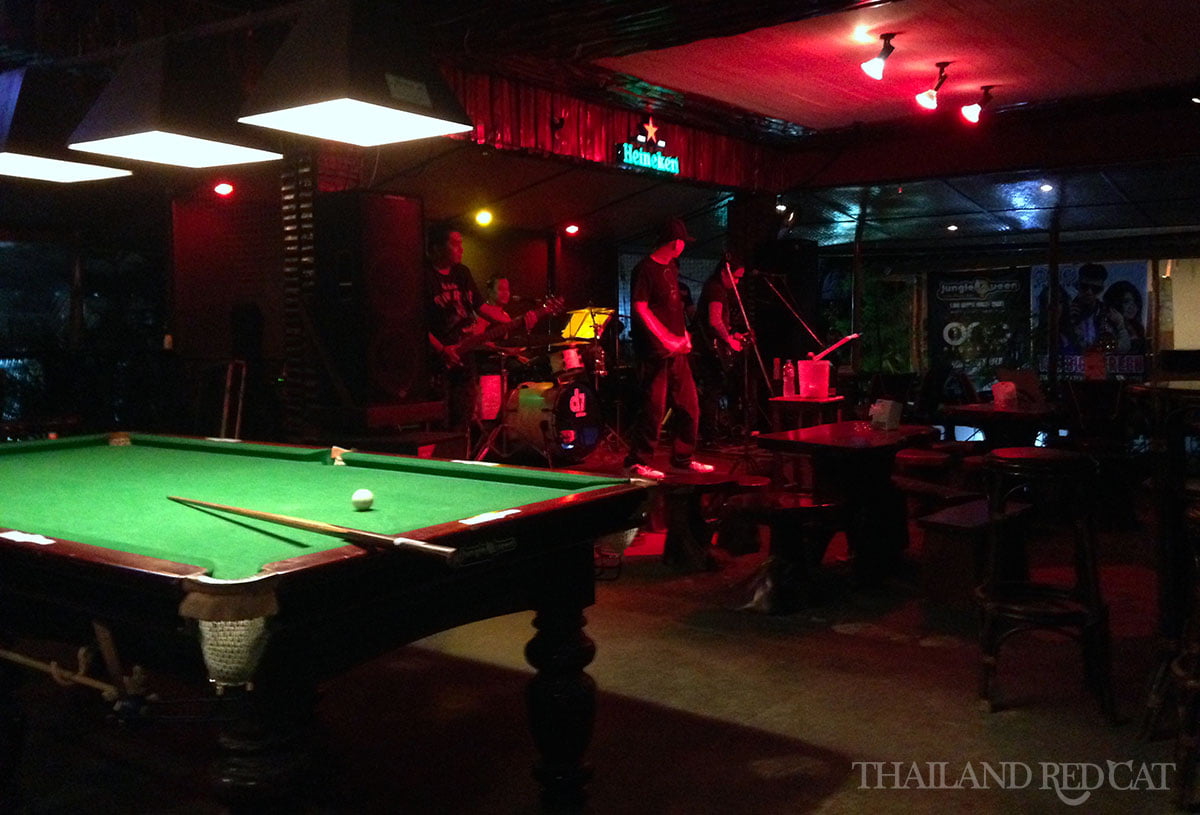 If you haven't been to Koh Chang yet, you probably have a completely wrong imagination of the nightlife here. During daytime mostly quiet and relaxed, the beach towns on the western side of the island are packed with bars bars and bars. We are mostly talking about beer bars here, and there are also heaps of nice beach restaurants that turn into drinking and party places after sunset.
White Sand Beach has by far the highest concentration of nightlife spots and especially girly bars in Koh Chang. Kai Bae Beach comes second, they even started a small bar strip calling it "Walking Street" (referring to the infamous Soi in Pattaya). Lonely Beach is somewhat like the Khaosan of Koh Chang, means a backpacker mecca with cool bars that attract plenty of local Thai girls with regular day jobs looking for adventures with Farang tourists.
Other Things To Do on Koh Chang
If you have more than just three or four days to spend on Koh Chang and you look for something more than beach or bar hopping, there are quite a few other nice outdoor activities like visiting the island's most famous fishing village called Bang Bao at the southwestern tip of the island (and eating fresh seafood there), kayaking, jungle trekking, dolphin swimming, sailing or trips to neighbor islands like Koh Mak and Koh Kood.
All these activities can be booked at the countless of travel agencies on Koh Chang, usually they also include hotel pick up so you don't have to worry about the transport.
Map of Koh Chang Highlights
Videos of Koh Chang Highlights