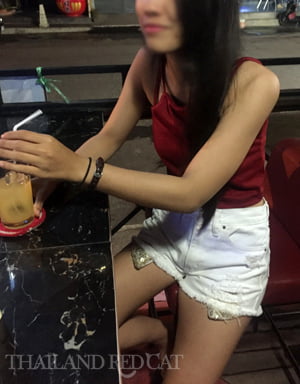 The nightlife scene in Khon Kaen is diverse and bustling and has a lot more to offer than most foreigners think. Really by walking around town during daytime and almost getting bored if you don't know the nice places to visit you wouldn't think that this place has so much to offer after sunset.
Khon Kaen is the second biggest town in Isaan (after Korat) and has the biggest and oldest university in all of northeastern Thailand. Needless to say that there are countless of young and attractive local Thai girls to be met.
While the various nightlife spots are spread all over town, the most popular area is in the town center near the big hotels like Pullman and Kosa. Within 1 km radius you will find dozens of local and foreign oriented bars, night clubs, soapy massage parlors and night markets. Below are the best nightlife spots in Khon Kaen and where they are located.
Bar Scene in Khon Kaen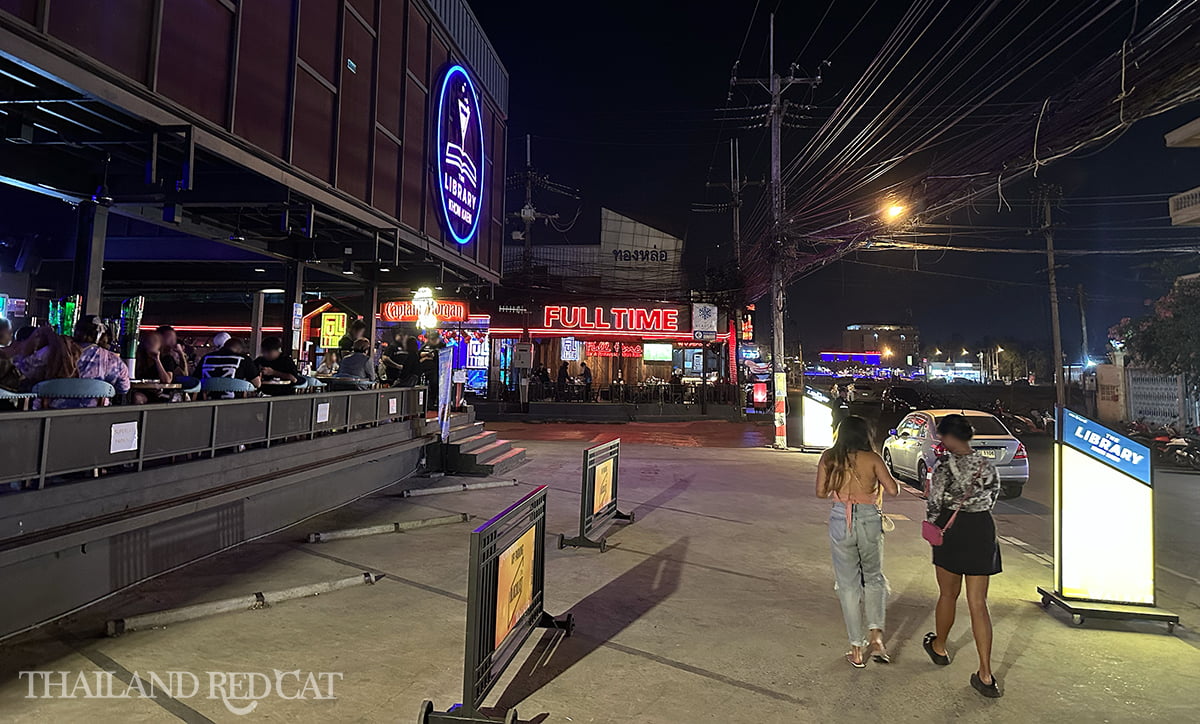 The highest concentration of bars in Khon Kaen can be found all along Pracha Samran Road, 5 minutes walk from the Pullman hotel and 10 minutes walk from Central Plaza. It's the type of places that have mostly Thai locals hanging out yet still very open to foreigners, some have a really nice and cosy set up and most have live music and TV screens showing live sports.
As with most of these places the line between bar and nightclub is very thin. Some have a big "Red" or "Black" sign outside indicating Johnnie Walker whiskey is sold inside and that's how they promote the night clubs too. Whether bar or club, it doesn't really matter though, there is no cover charge at any bar or nightclub in this area so you can just walk inside, order a couple of drinks and see if you like it.
Some of the nicest and most popular bars on Pracha Samran Road include The Library, Full Time, Der La Jazz and the Farang owned Blue's Bar. These are all ordinary bars and don't have any ladies employed to hook up with the male clientele but again the "ordinary" local girls are fairly easygoing and approachable if you dare to do the first step.
Girly Bars in Khon Kaen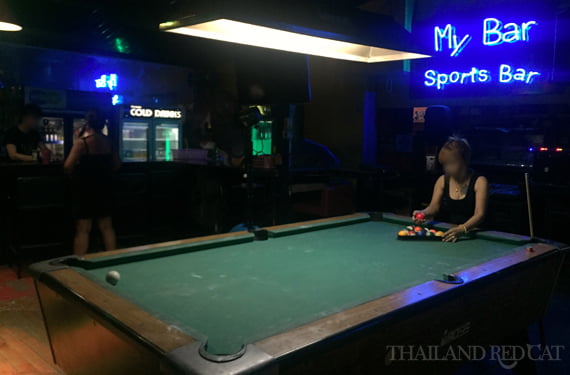 You will find only a couple of foreign oriented girly bars and no go go bars in Khon Kaen. In that regards Khon Kaen is a little disappointing so if you stay for more than just a couple of nights you might just check out the other places mentioned here, use the dating sites or hop on a minivan to single-farang-paradise Udon Thani leaving every hour from Central Plaza (1.5 hours, 100 Baht).
The best bars with the most attractive girls on the small strip are My Bar, Happy Times Bar & Erics. They are all located on the street between the Pullman and Kosa Hotel. Most of them have pool tables (free) and TV screens showing live sports and/or YouTube.
Drink prices in these girly bars are very reasonable, and if you have just arrived from Bangkok you will love it here. Most have happy hours until 9pm with beers for as low as 65 Baht and even after that you never pay more than 80 or maximum 90 Baht for a beer. Lady Drinks are also reasonably priced at 130-140 Baht. The bar fine is 300 Baht in all places. Like everywhere else, they close either at midnight or 2am, depending on the current regulations with the officials. So you might just wait until the girl of your choice finishes work, that's what the Thai guys usually do.
Nightclubs in Khon Kaen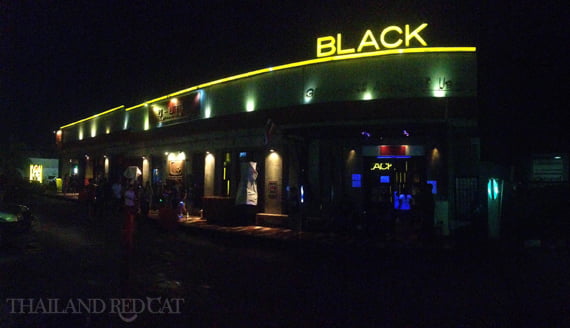 Most of the nightclubs in Khon Kaen are spread around the Pullman Hotel as well. They all have the typical Thai nightlife venue set up with small tables and chairs all around including the area where there would be a dance floor in western style clubs. There are live band performances from about 10pm to 2am and at around midnight it gets not just super packed with the young and hip local crowd but also the volume is turned up to ear splitting levels.
The most popular night club in Khon Kaen is U-Bar (picture above), located just behind the Pullman Hotel. It's really an institution here and even attracts celebrities from Bangkok that fly in just to party here for one night.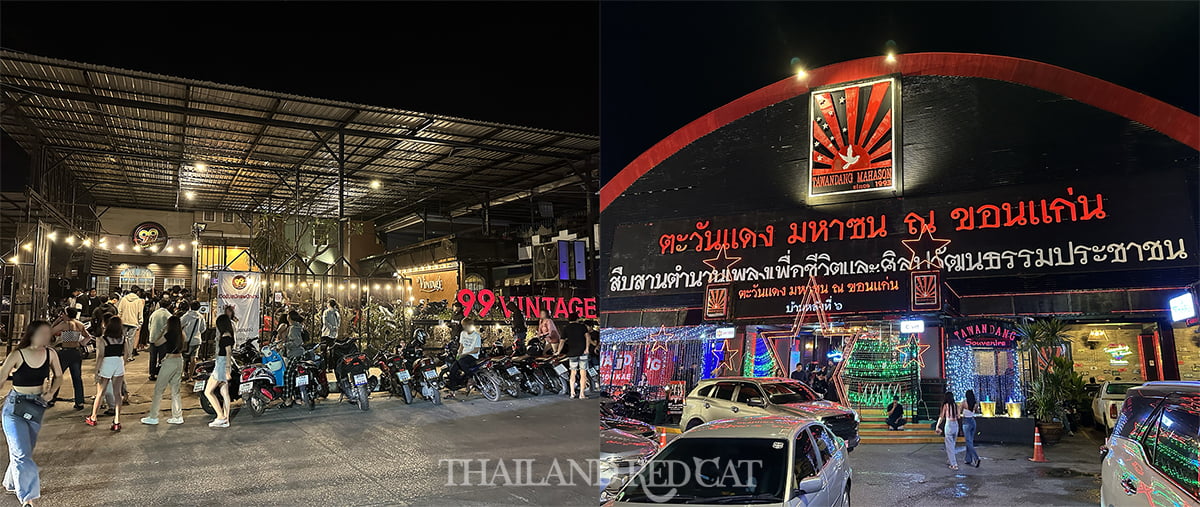 99 Vintage (left picture) is the most popular late night spot in the bar area of Pracha Samran Road, just 10 minutes walk from U-Bar. It's always packed with young Thais, especially on the weekends.
Another nightclub located in the Charoen Thani Hotel is The Underground that has sexy hostesses you can hang out with.
And then there's one more hugely popular night club in downtown Khon Kaen: Bar Gru. It's located just opposite the Khon Kaen Hotel, about 1km north of the Pullman Hotel. It used to be called Snop and I wouldn't be surprised if they rebrand it again in the future, so just look at my map to make sure you will find it.
And the last one in the top 5 of the best night clubs in Khon Kaen is Tawan Daeng (right picture). It's a franchise found in every major town in Isaan and this is the biggest one. It's really a mix of bar, restaurant and club with lots of tables where people eat and drink while watching and dancing to the Morlam song performances on the huge stage. Seriously: This is the ultimate nightlife experience in Isaan so make sure to check it out.
Drinks at Khon Kaen night clubs are obviously slightly more expensive than in the ordinary bars (not a big difference though if you order a bottle of Johnnie Walker whiskey like most locals do) but then there is generally no cover charge – for Thais and foreigners alike.
Soapy Massage Parlors in Khon Kaen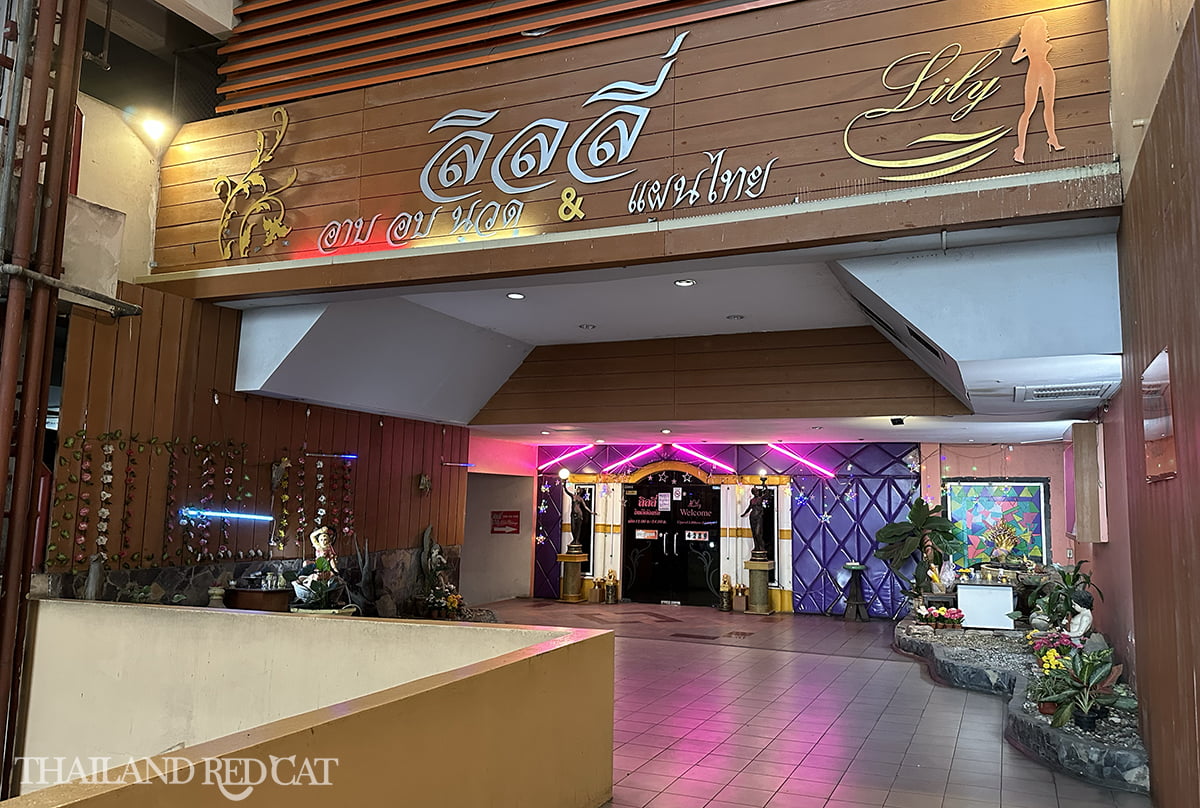 The Charoen Thani Hotel has a soapy massage parlor called Lily (see above). The price is 2,000 Baht for 2 hours including everything. There is also a group of girls in the fishbowl offering a normal massage (and other services that you can talk about later) for 500 Baht (Thai massage) or 700 Baht (oil massage) for 2 hours. Lily's is located near the hotel lobby on the way to the car park, right after you walk outside the lobby door you see it on the right side.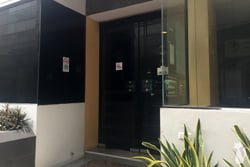 The Kosa Hotel has a soapy massage parlor called Nuat Kao, located on the ground floor as you pass reception take a left through a door outside and Nuat Kao is on the right side. Depending on the girl (fishbowl/sideline) the price is 2,500/2,700 Baht for 1.5 hours including everything. On the third floor there is another massage place that has more average girls to choose from. The price is 450 Baht for a Thai massage and 650 Baht for a oil massage, both 2 hours. Additional services you can arrange with the girl.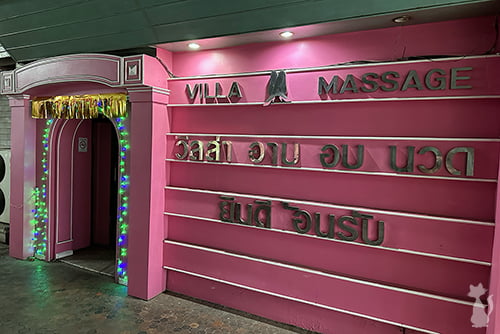 The next place and the most popular among Farangs is Villa Massage. It's the cheapest soapy in town with fishbowl girls for just 1,000 Baht and sideline girls for 1,400 Baht. You may see some Farang expats there drinking beer while making up their choice. Funny here the fishbowl doesn't have a glass so you can hear what the girls are talking. The reason why the price is so cheap here is because most of the ladies already have children. Still, some of the sideliners are really attractive. Like always, it's best to just go there and see it yourself.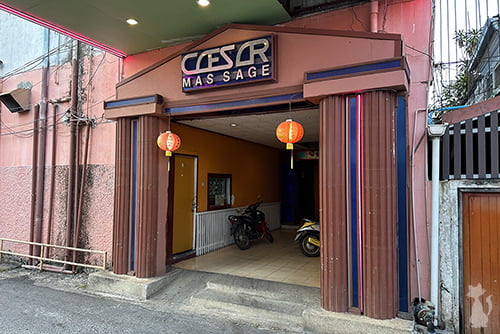 There is another soapy massage parlor in Khon Kaen that only few foreigners know about. It's called Caesar Massage and located on Sri Chant Road (or better known as Soi Khao Niao). The girls there are divided into four groups and the price is 1,300, 1,600, 1,800 or 2,000 Baht for 1.5 hours including everything.
The Pullman Hotel doesn't have a soapy massage but rather the best spa in town. The cheapest offer here is a one hour Thai massage for 650 Baht, but you can also go for a three hour "Isaan Tranquility Ritual" for 3,500 Baht.
Happy Ending Massage in Khon Kaen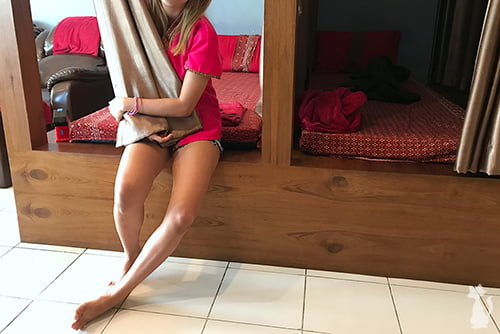 The good news is that there are plenty of small massage salons spread all around Khon Kaen. However, the bad news is that most of those are traditional shops with masseuses not willing to give you the special happy ending at the end of the session. You got the best chances at the salon opposite the Pullman Hotel, just around the corner from the girly bar area. If you are really out for happy endings you might just want to take the minivan up to Udon (1.5 hours) that's where you'll find what you are looking for, similar to the places in Bangkok and Pattaya. Massage prices in Khon Kaen are generally 200 Baht for Thai Massage and 300 Baht for Oil Massage (1 hour).
Karaoke Bars in Khon Kaen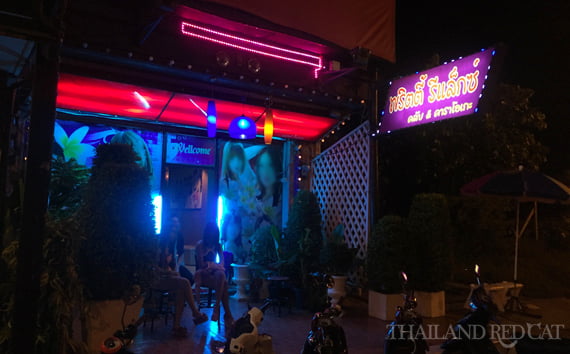 If you want to go out for girls (called tîao-yǐng, เที่ยวหญิง = tour-woman) like the Thai guys do, then you can have a lot of fun in the karaoke bars with very attractive Khon Kaen girls. Entertain is the best place in this category with at least 15 young and cute girls to choose from.
No need to be scared to get ripped off there, that doesn't usually happen just make sure you ask for the prices in advance. Common charges are 150 Baht/hr for the room rental and 125 Baht/hr per girl. You cannot take out girls in the karaokes like in the beer bars for the Farangs, means you would need to wait until she finishes (usually at 2am) and then make arrangements with her.
Thai Brothels in Khon Kaen
A couple of rather shady brothels can be found on Soi Na Muang 25. Just walk past the Glacier Hotel late at night and you'll see a few old houses full of young girls. The last time I checked this area I only found one brothel (they are raided by the officials from time to time) with one girl sitting outside and a 40-year old or so Tom who was obviously the manager told me that they have only fishballs here while pointing at the food cart in front of her. Only fishballs I asked? Yes, only fishballs. They didn't serve foreigners, at least not at this place, or at least not this girl.
Ladyboys in Khon Kaen
Khon Kaen is one of the best places in Isaan to hook up with hot ladyboys. One place where some can be found are the girly bars opposite the Pullman Hotel. Especially Happy Bar has one quite naughty ladyboy (in Thai they would say dʉ̂ʉ – เด้อ). She would come up with things like "You know? Buy one get one free" when she sees you hanging out with a lady. Or "He has 3 balls. How many have you?" when she plays pool with someone. Another great place to meet ladyboys in Khon Kaen is Central Plaza, especially in the fashion and beauty shops and promotion booths. And of course, like everywhere, the easiest and most convenient way to meet them is the Ladyboy Online Dating Site.
Night Market in Khon Kaen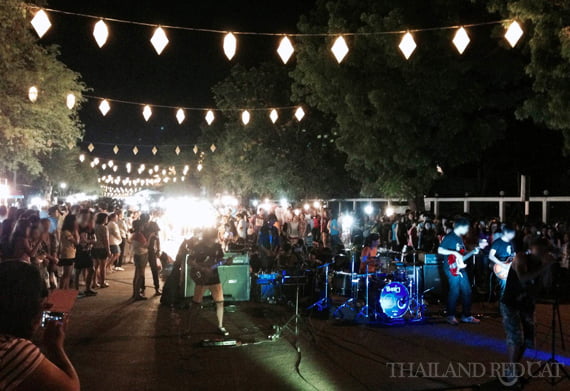 There are quite a few night markets in Khon Kaen but the most popular one is definitely the Walking Street Market, held every Saturday from sunset to about 11pm on Na Soon Rachakarn Road. It sells everything from street food to clothes and handicrafts. There are even a couple of live bands playing Thai hits right on the street.
More Nightlife Spots in Khon Kaen
There are a couple of other nightlife areas that are worth checking out. Such as the Kaen Nakhon Lake where many expats live, just drive along the road leading around this lake and you'll find a good dozen of both Thai and Farang bars. The next area is Nai Mueang Alley where several bars are clustered around Tawan Daeng. And last but not least, just south of the Khon Kaen University there are dozens of popular restaurants and drinking spots. They are spread all along Maha Witthayalai Alley.
Map of Nightlife in Khon Kaen
Videos of Nightlife in Khon Kaen