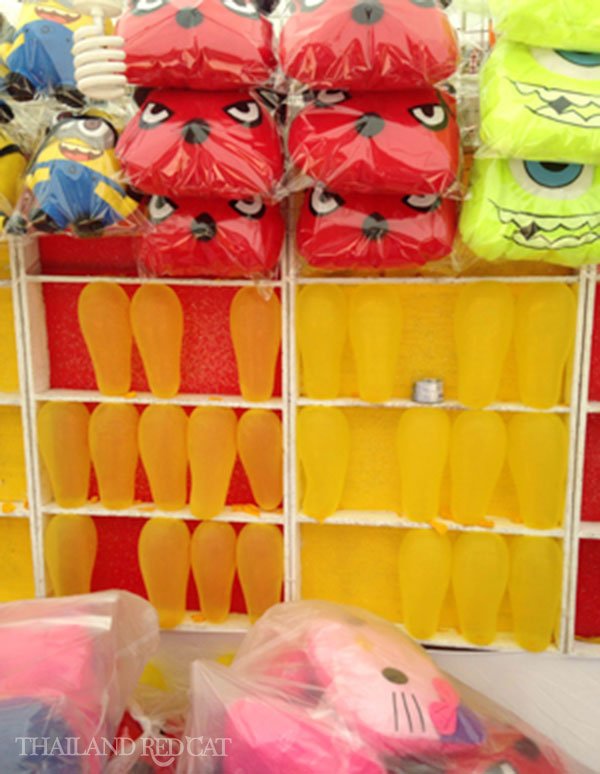 Yesterday I walked out of the office in Fortune Town in Bangkok and ran into a big festival set up right in front of the main entrance. Songkran is just two weeks away and that must be the reason why they had a big market selling food as well as the typical Thai game stands like throwing four arrows at balloons and if you hit four in a row you win a cute soft toy.
However by far the most entertaining thing I saw and really the reason for this post was the game called sǎao nɔ́ɔi dòk náam (สาวน้อยตกนำ้, in English: young girl falling into the water).
The game is very simple:
Young girls are sitting over a barrel of water.
You pay 20 Baht for 3 balls and if you hit the target (red heart in the picture below), the girl falls into the water and everyone laughs.
I had a try but didn't manage to hit the target (3rd try was close), then I stayed for a bit and watched a couple of Thais playing and the second guy eventually succeeded. Watch the video below.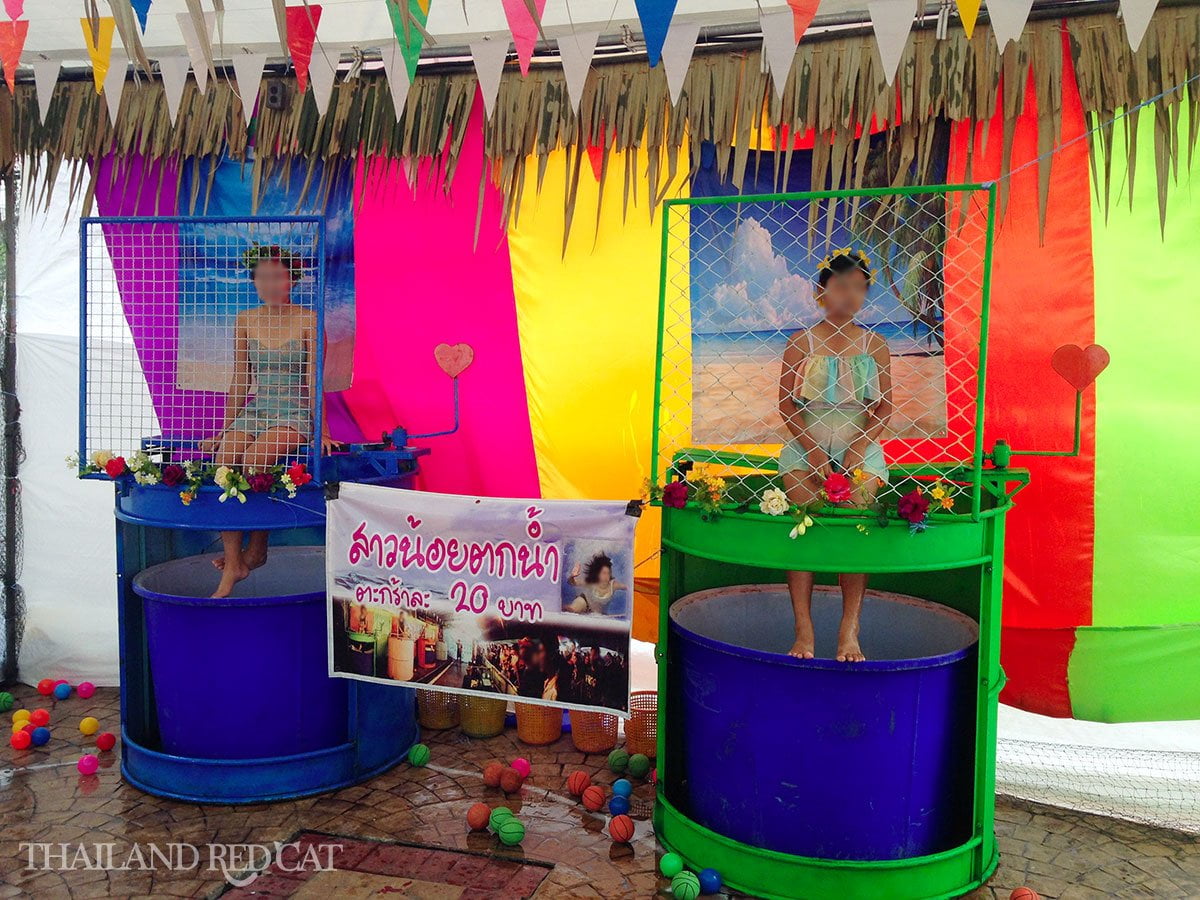 When I saw this yesterday I remembered that I have read about this funny game that Thais are really into on the blog of my fellow blogging friend Chris from Chiang Mai, he saw the same thing in Pattaya but apparently the girls were a lot hotter and really dancing coyote so the guys get even more motivation to dunk them into the water, lol. Check out his post here.