If you've never been to Thailand you may think it's always hot anywhere you go at anytime of the year but the truth is it's not. There are three seasons in Thailand:
Summer (March- June)
Hottest time of the year with average low of 25 degrees to average high of 35 degrees.
Rainy Season (July – October)
Monsoon rain means heavy rain almost every day for about 1 or 2 hours (on average). Average minimum 24 degrees and average high 32 degrees.
Winter (November – February)
The best time of the year in Thailand. Blue sky everyday and maybe two or three rainy days within four months. Average minimum 20 degrees and average high 29 degrees.

The point of this post really is to give you a clear idea that depending on where you are in the country there are different characteristics to the climate:
Southern regions as well as all islands have generally the average figures I described above.
Northern and Northeastern regions have more extreme figures, means the summers are hotter, the winters are cooler and also less rainfall than anywhere else in Thailand.
Bangkok is a real exception and almost has its own climate. Sure there is the monsoon season but if you take the temperatures, it's hot in Thailand's capital throughout the year. Some go as far as calling BKK's seasons "hot, hotter and hottest". Even in "winter" you won't have an average low of less than 24 degrees and the average high is still at around 33 degrees. Maybe that's because of the smog, who knows.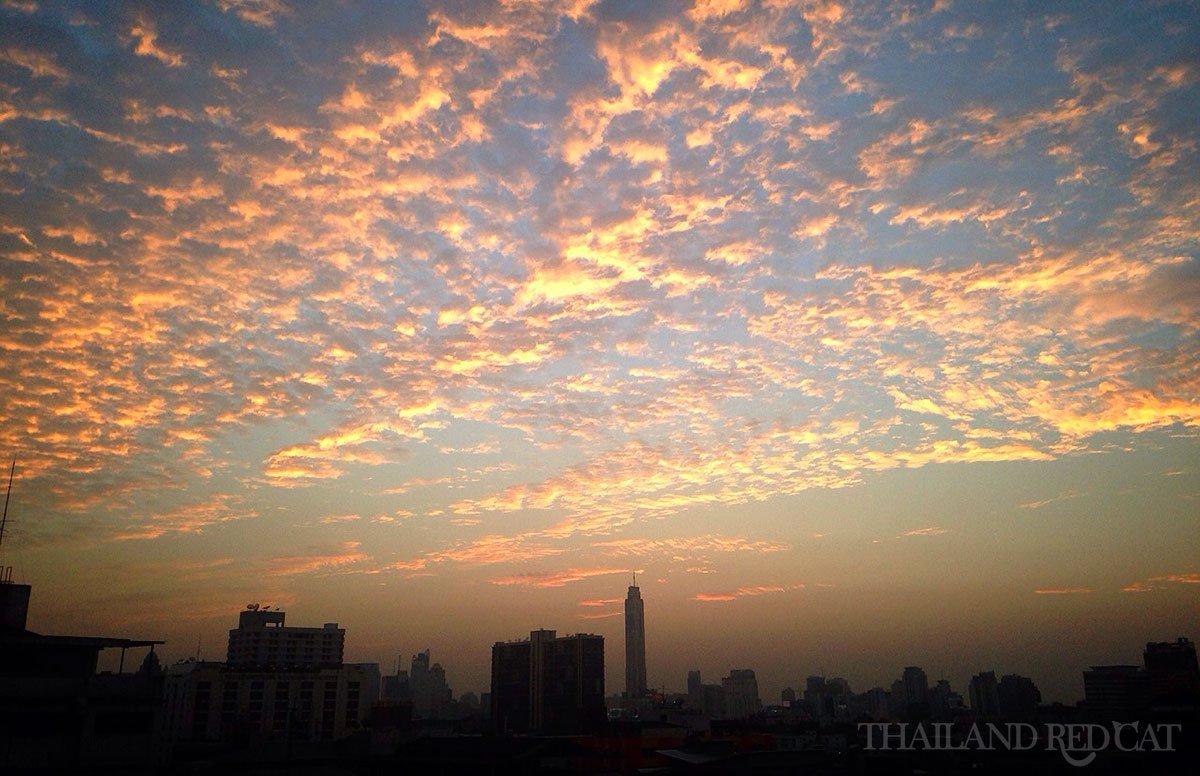 I remember that German guy I met in Soi Cowboy playing pool. He's been living in Bangkok for 20 years now and he said the difference to Germany is when you talk about something that happened half a year ago you always remember what the weather was like and if there was snow, rain or blue sky and sunny. In Bangkok, he said, the days "look the same" all the time. "Es war halt heiß" – "It was just hot".