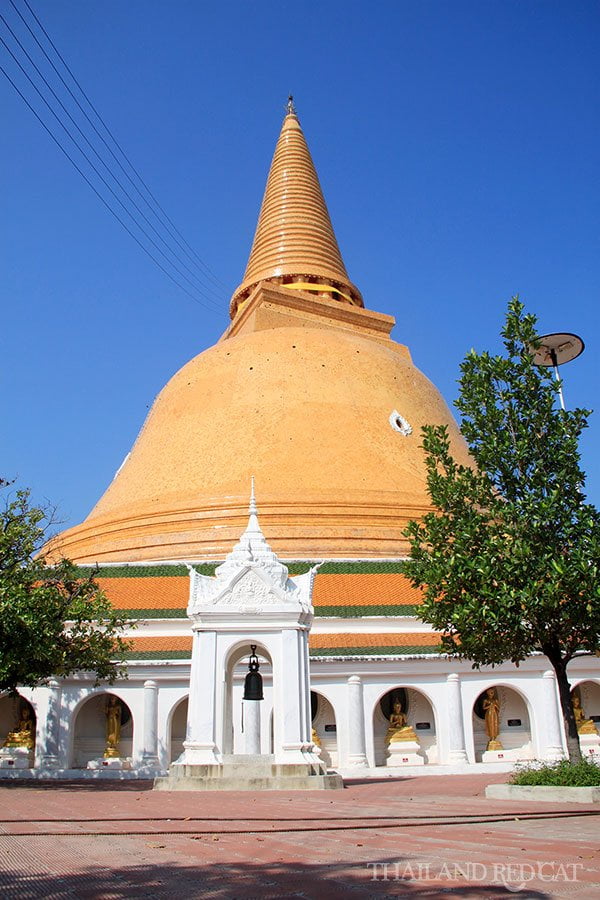 Yesterday I visited Nakhon Pathom, one of Bangkok's neighbor provinces, 64km west of the capital. It wasn't just for checking off another one of Thailand's 77 provinces, but this town is interesting for two reasons:
Nakhon Pathom is claimed to be the country's oldest settlement. The town's name derives from the Pali "Nagara Pathama" which means as much as "first city".
The town is home of the world's tallest stupa: Phra Pathom Chedi, 127 meters high and located in the centre of Nakhon Pathom. The original stupa has been built during the 6th century by the Theravada Buddhists of Dvaravati – supposedly at the same time as the Shwedagon Pagoda in Myanmar. It is now buried within the massive orange-glazed dome. While the Khmers built a Hindi-Khmer style stupa over the sanctuary, the Burmese destroyed it once again while conquering the city in 1057 and it wasn't until 1860 that King Rama IV (King Mongkut) restored the stupa.
There is no admission fee for foreigners to enter the stupa (yet). Starting in the late afternoon, there is a big traditional Thai outdoor market every day selling clothes and lots of Thai food right in front of the main entrance.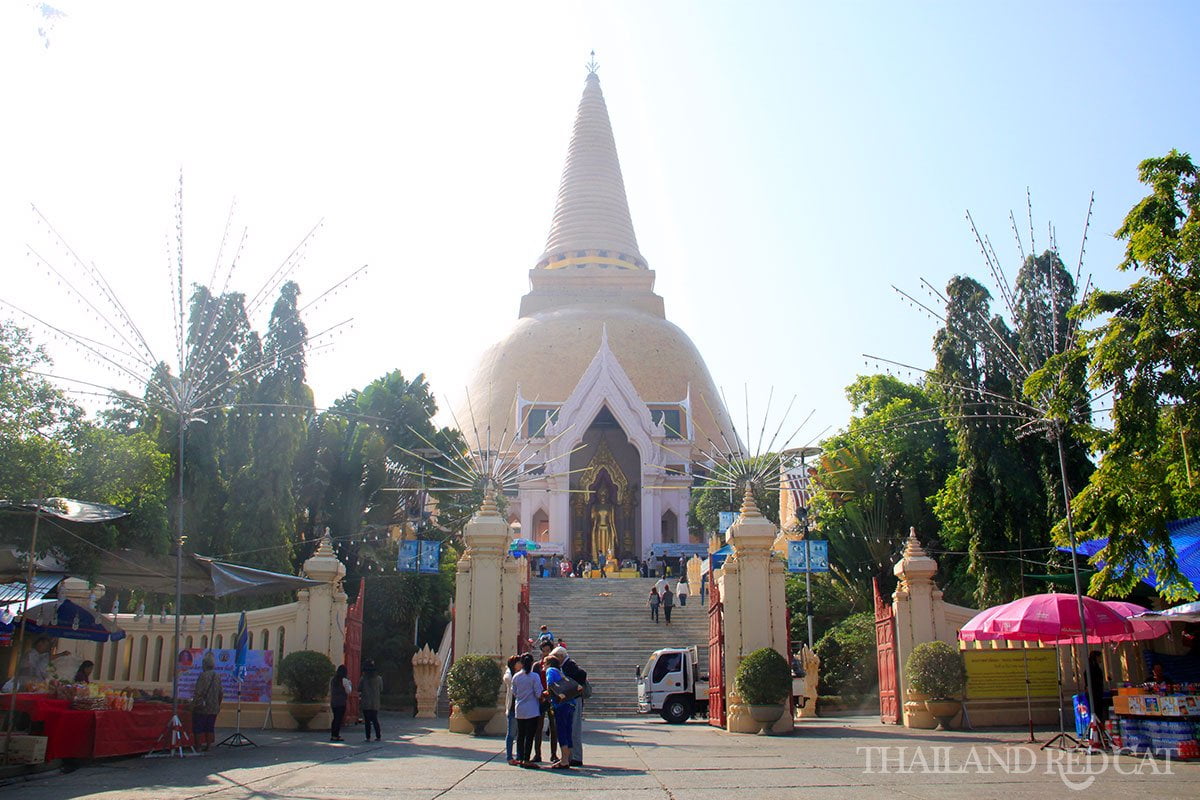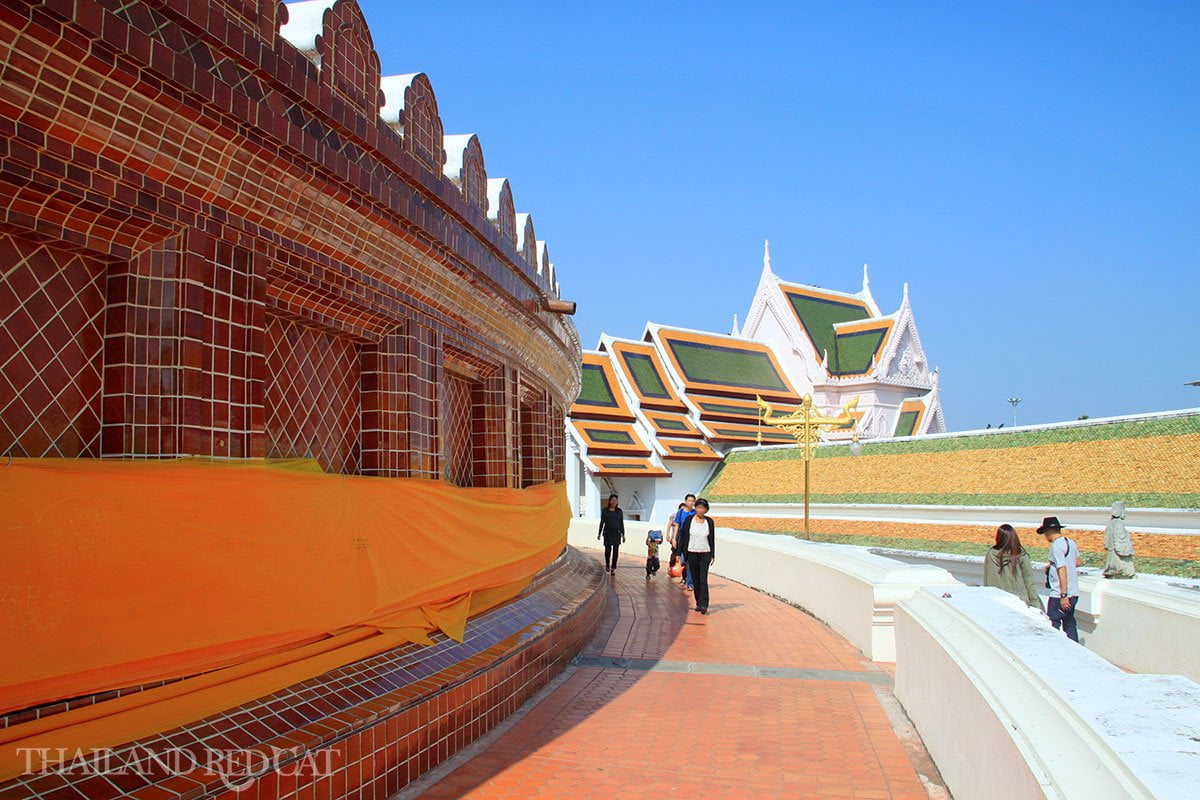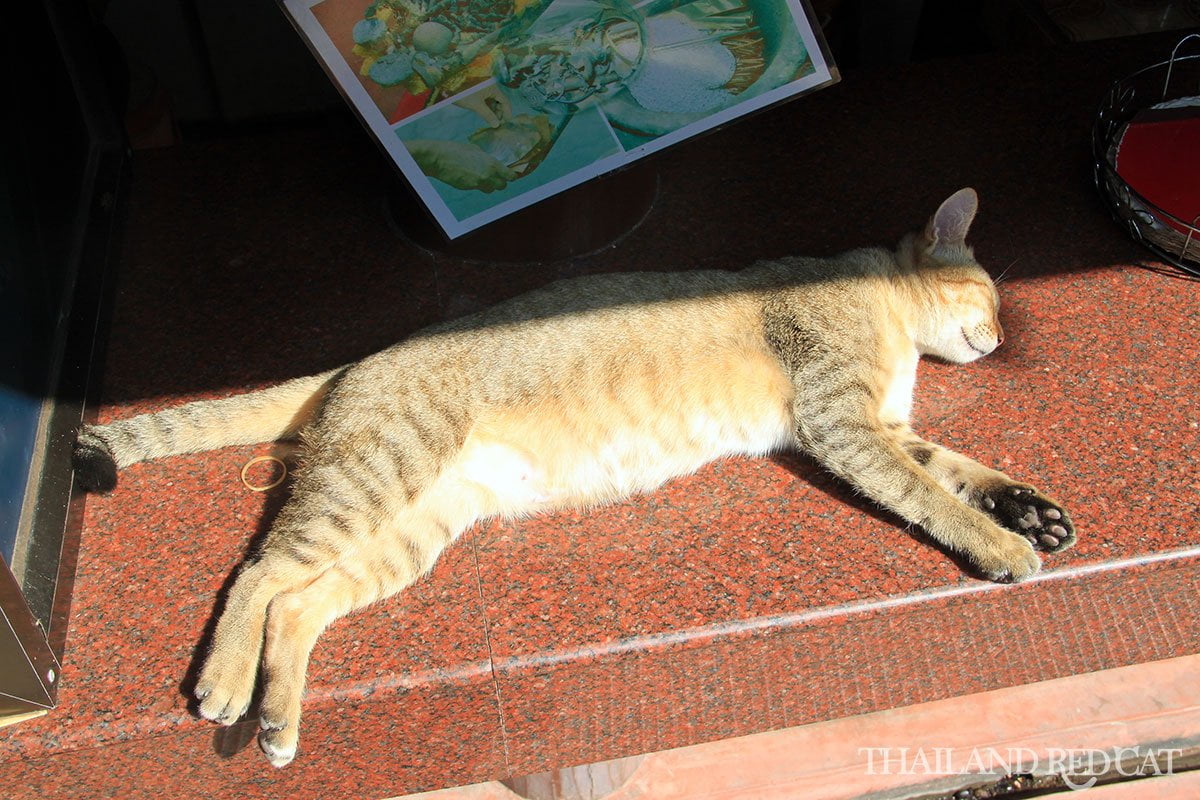 How to get from Bangkok to Nakhon Pathom
Nakhon Pathom is one of the smaller province capitals and so it doesn't have a central bus station. Most buses and minivans depart and arrive from near the train station and the market.
There are regular bus and minibus services from Bangkok's Southern Bus Terminal, one way fare 60-70 Baht, about 1 hour. Alternatively you can catch a train from Hua Lamphong railway station, one way 24 to 90 Baht depending on the type of train and class. Departures roughly every hour from early in the morning till late at night.