There is probably no better country in the world for "beach hopping" than Thailand. The country's beautiful beaches, weather, and hospitality make it one of the most popular destinations in the world. Over 30 million visitors pass through the country every year and it's not hard to see why.
In the past few years the southern province of Krabi, with over one hundred beaches, has gone from an untouched southern province to a top travel destination. Its pristine beaches and beautiful karst peaks make it one of the most picturesque places in the world. It's no wonder that the beaches of Krabi often make it into top international beach lists.
Krabi offers beaches for everyone – families with children, backpackers, sex tourists, flashpackers, resort-friends and climbers. If you are looking for the right beach to fit your traveling style, Krabi has the perfect one for you.
Ao Nang Beach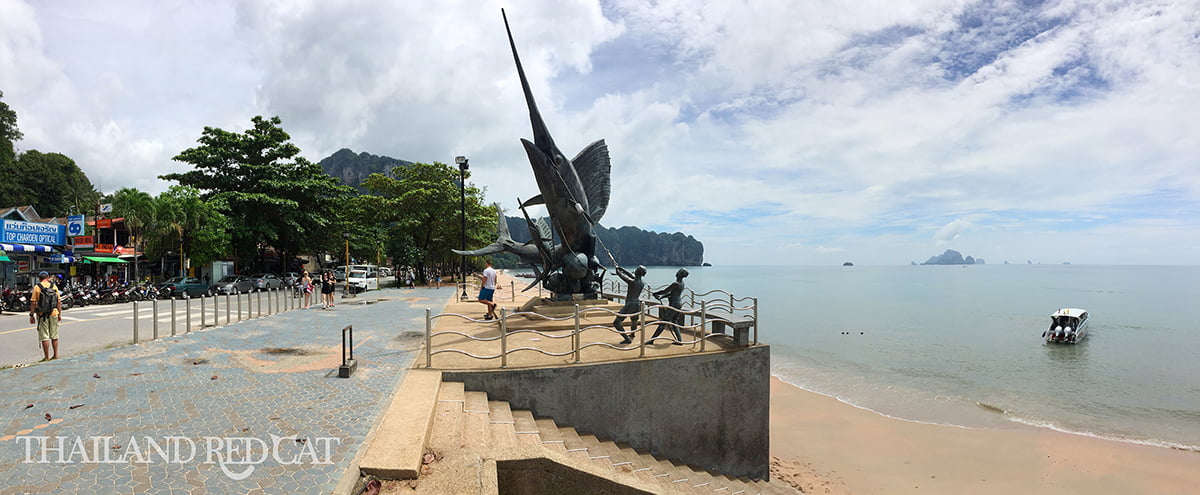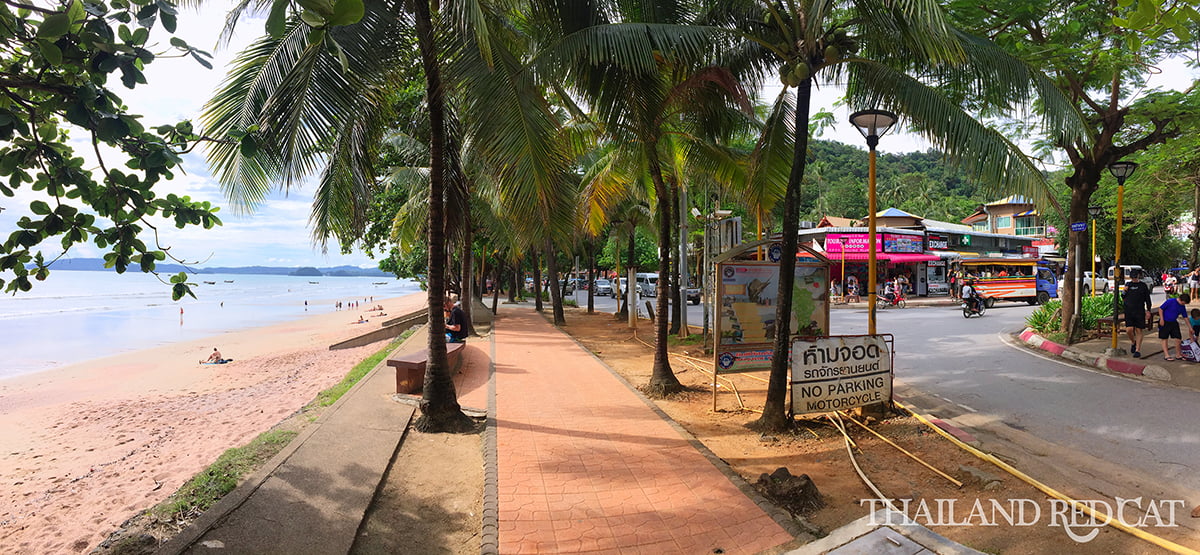 Ao Nang is the most westernized and developed beach in Krabi and popular with European travelers. The beach is situated about 18km southwest of Krabi Town. Visitors frequently complain about the fact that the beach may be nice to look at, but not very nice for swimming (many boats at random spots in the water, no clear water and the sand is not even close to white).
However, Ao Nang is the perfect base for day tours to the islands and nights out partying. Besides that, you will find countless of restaurants, shops, markets and travel agents all fighting for the best prices. If you enjoy not only beaches but also bitches, then you will surely have an awesome time in Ao Nang's nightlife.
Side note: I have not included 

Nopparat Thara Beach

, the western neighbor beach of Ao Nang, on this list. Even though it's the second most developed beach in Krabi after Ao Nang, it's not very beautiful and the only reason you should visit there is for a romantic dinner in one of the tourist restaurants. But seriously, Ao Nang has more than enough of those.
See also: How to get from Krabi Town / Airport to Ao Nang
Railay Beach

This beach is only accessible by boat due to the large surrounding karst peaks. Everyone comes to enjoy the beautiful pristine waters and mountain views. It is a small peninsula located on Krabi's coastline. This is one of the most versatile of beaches where you'll run into grandparents and long-haired backpackers alike. The island is home to a number activities including rock climbing, diving and snorkeling, and the area's recent development has led to a variety of accommodation, dining options and nightlife.
Railay Beach is separated into three bays: East Railay, Phra Nang Bay and West Railay Bay. East Railay is not suitable for swimming but the area offers low-priced accommodations and lots of restaurants and bars. West Railay is the primary destination for beach lovers in Railay with amazing views. However, noise pollution from the boats often disrupt the beach's serenity.
You even have to be careful not to get a boner when looking around.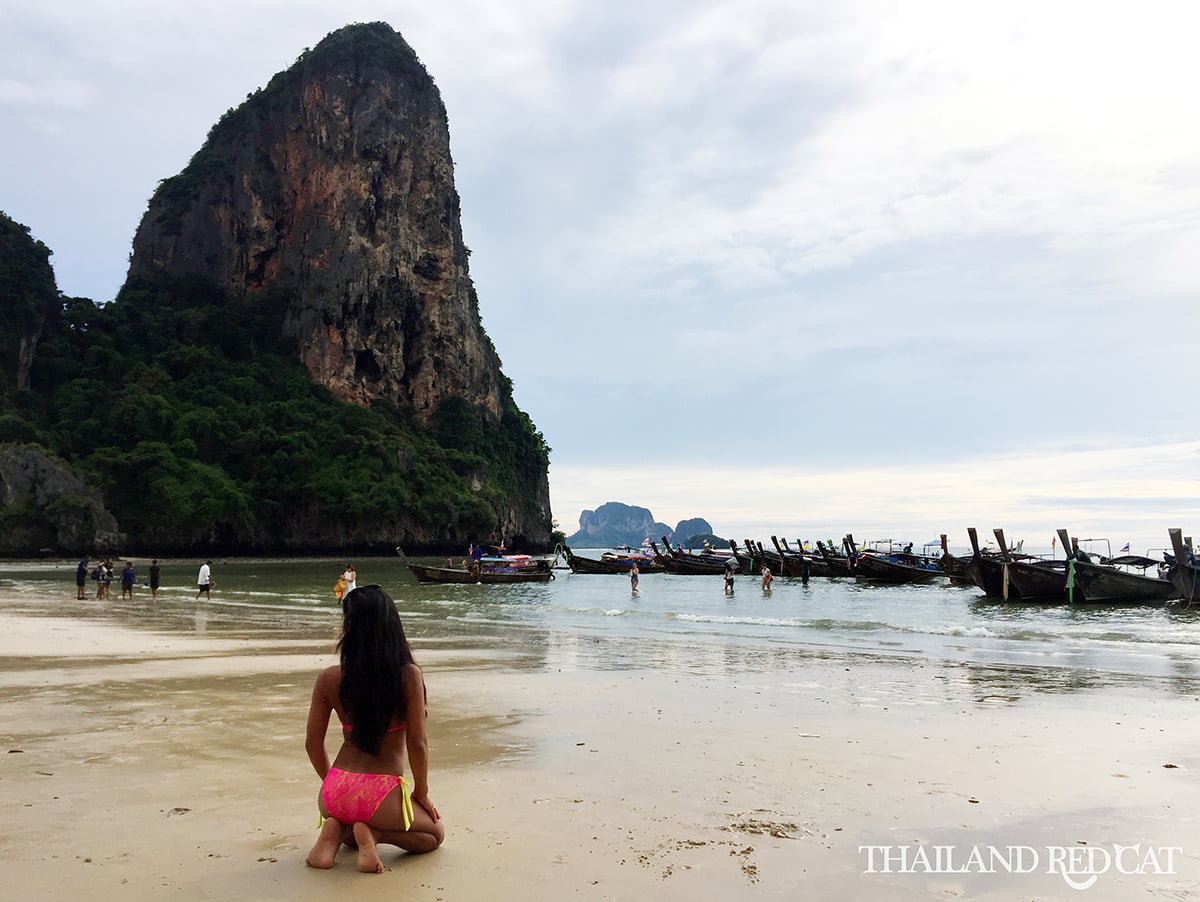 Phra Nang Bay has the most beautiful beach but is owned by the Rayavadee Resort – which is the only resort in Railay. However, it is still worth a stroll. If you want to splurge, the Rayavadee Resort offers amazing views, luxurious rooms a superb spa and massage treatments.
Pai Plong Beach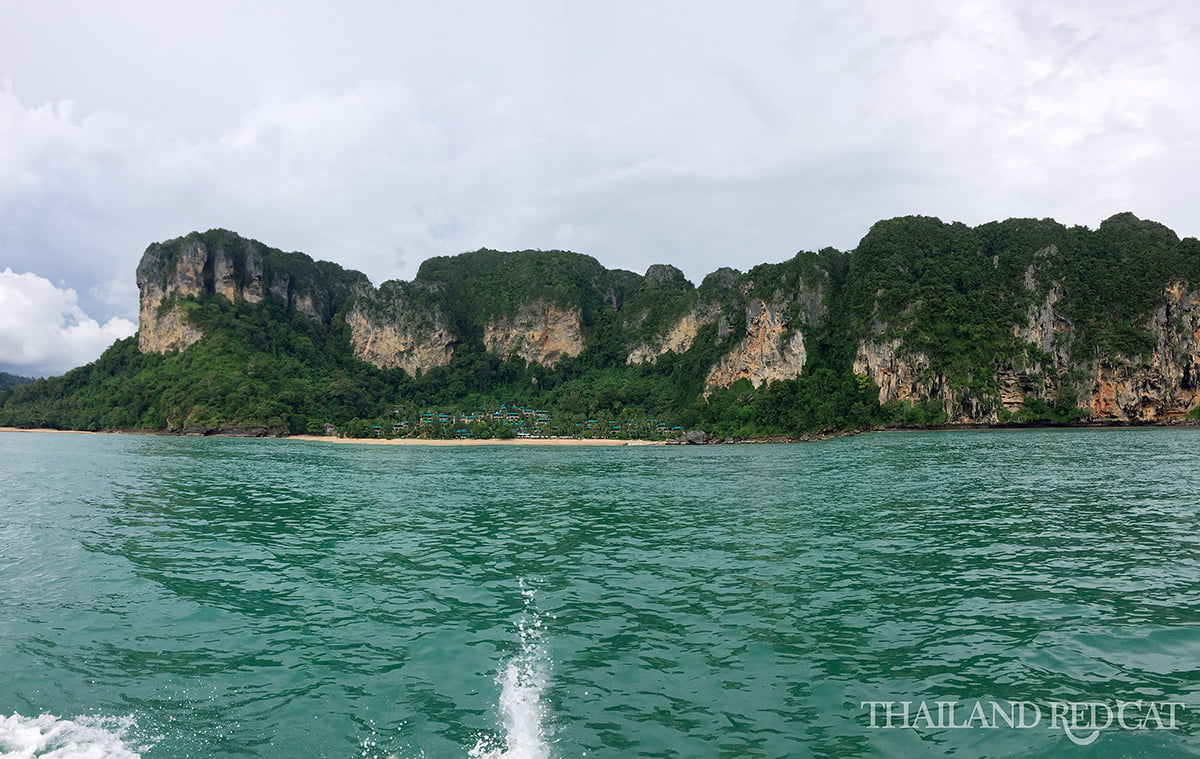 For those seeking a climbing adventure or greater serenity, check out Pai Plong Beach. It's the neighbor beach of Ao Nang (see above) and you can walk there in about 20-30 minutes (along the so called "Monkey Trail"). And if you're feeling adventurous, you can even make the trek to Pei Plong by foot from Railay.
Pai Plong mainly attracts the young backpacking crowd, and the pace is slow and serene compared to Koh Phi Phi. There are a number of romantic restaurants and beach bars with splendid views all around.
Ton Sai Beach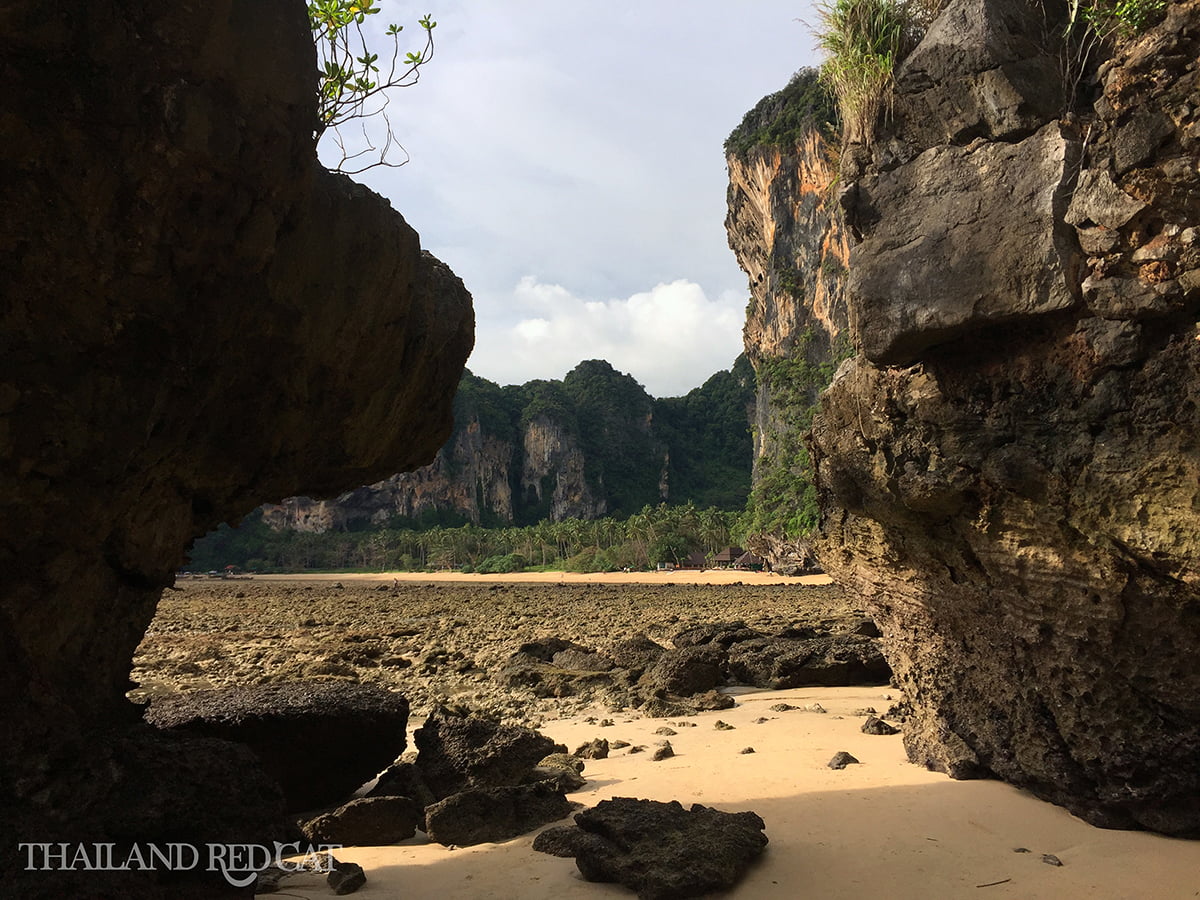 Ton Sai Beach is located between Railay Beach and Pai Plong Beach. Its main attractions are its rock climbing opportunities and relaxed atmosphere. The beach might not be very suitable for swimming, but come here for the climbing and the chill vibe.
Maya Bay (Koh Phi Phi Leh)

Part of the small 6-island archipelago, Koh Phi Phi, this island is a ring of limestone hills that surround 2 shallow bays, Maya Bay and Loh Samah. Maya Bay is considered a heaven for diving and snorkeling as its hard coral reef attracts a variety of fish.
It might also look familiar to some die-hard Leonardo DiCaprio fans as the location of The Beach, the filming of which led to a bitter lawsuit with environmentalists over beach degradation.
But the beauty of Koh Phi Phi Leh remains undisputed, and it is one of Krabi's most popular destinations because it literally looks like paradise. It draws large crowds and is known as one of the busier beaches of the Krabi region. There are no accommodations here – people come for a short visit on the longtail boat:
Had Yao
This beach is located about an hour away from Ao Nang by car or boat. Had Yao or "Long Beach" has brown-grey sand and shallow water and it's not the best for those who enjoy swimming. Visitors who come to this beach seek the isolation that's difficult to find at Krabi's more popular beaches.
Koh Lanta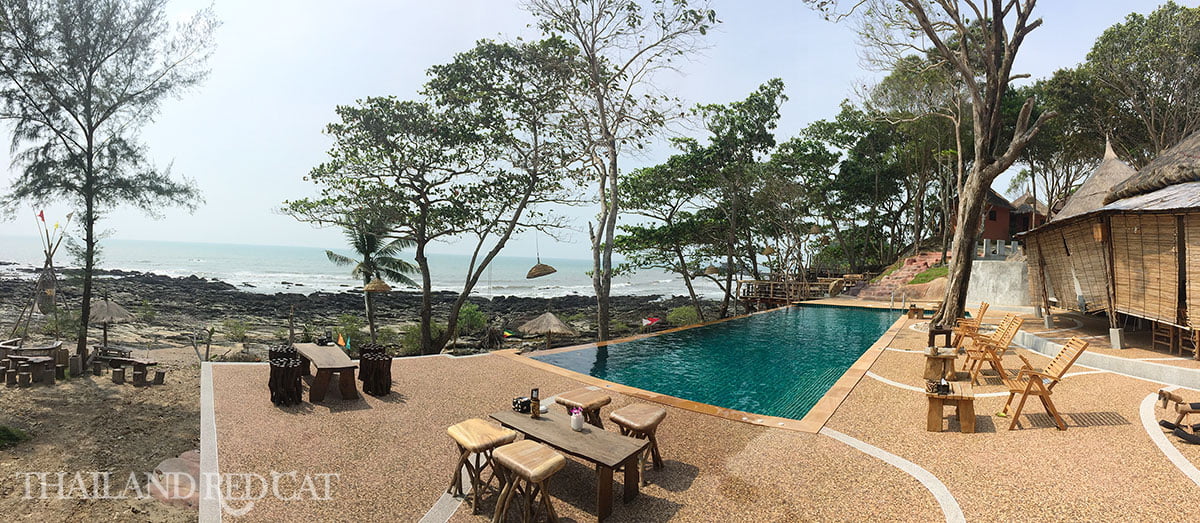 Compared to Koh Phi Phi and Railay, this island used to be a secret paradise. It offered beautiful views, isolated beaches and good value accommodation. Since the explosion of Thailand's tourism industry, Koh Lanta underwent significant development. The island is known for its safe, family-friendly vibe.
This is accredited to its older, more conservative population. That means that this is not an anything-goes type of island. Respect the local community and be aware of the young families with children. Lanta offers a variety of activities including snorkeling, diving, kayaking, elephant riding, beach volleyball and hiking. There is also a variety of accommodation for all budgets.
Map of the Best Beaches in Krabi
Videos of the Best Beaches in Krabi