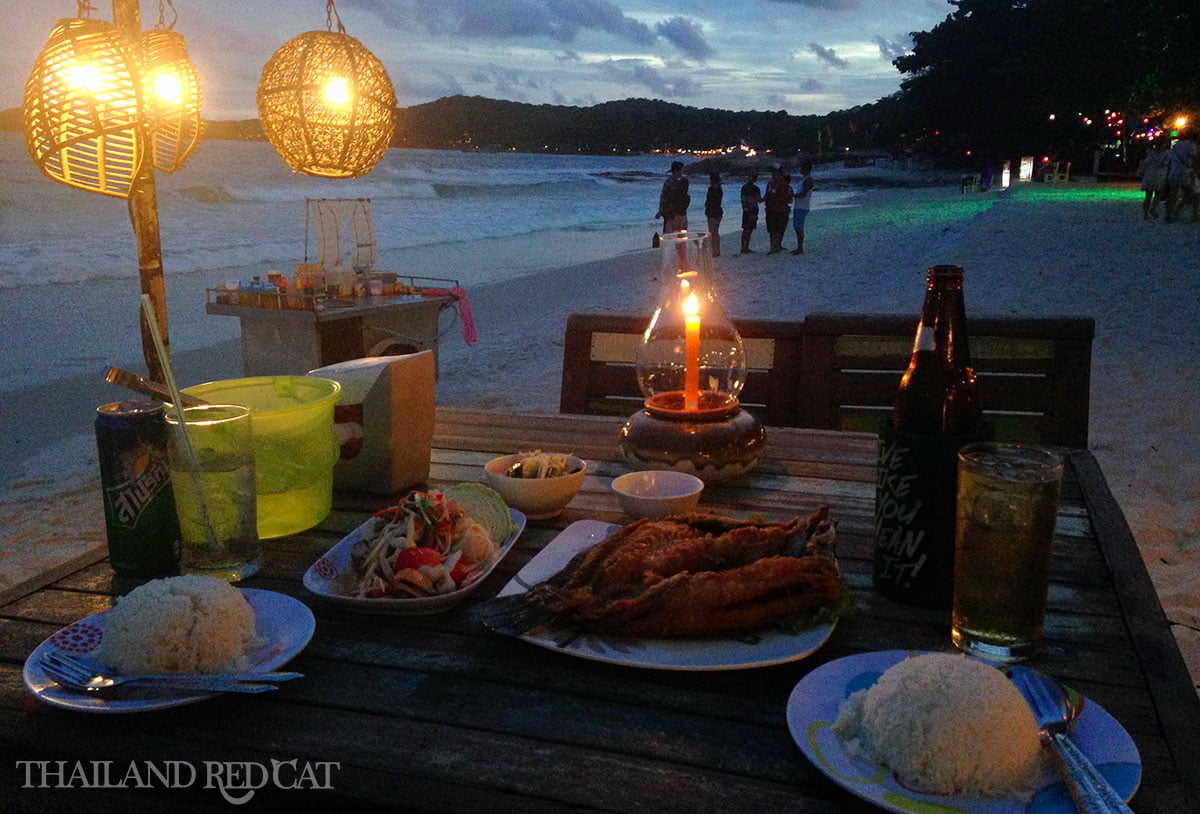 Last month I went on the first trip together with my girlfriend.
Since she only got three days off from work I thought it might be just nice to go to Koh Samet for two nights. Hua Hin and Pattaya would have been good options too – distance wise – but then with all the beer bars there I figured it might not be a good idea to show up with my girl and be tempted to stare at hookers while eating our fish and shrimp.
I wouldn't really recommend a trip to Koh Samet to single male travelers keen on partying and hitting on Thai chicks. But if you are out for a romantic two nights three days stay with your girlfriend it's quite nice and you don't get distracted with too many bar girls. It's not like there isn't any nightlife on Koh Samet, there are a couple of night clubs, plenty of beach bars and even a typical beer bar. But it's still very few of these places and the girls' quality doesn't really make you wish you came alone.
So again, I think two or three days on Samed are just right, but if I stayed any longer than that I'm sure I would get bored. You can rent a motorbike and see all the beaches and view points within one day. The going rates are 200-300 Baht per 24 hours if you rent it in the main village near the pier, otherwise on the beaches the rates are higher like 100 Baht for one hour, 200 Baht for 3 hours, 300 Baht for 12 hours and 400 Baht for 24 hours.
Hat Sai Kaew & Ao Phai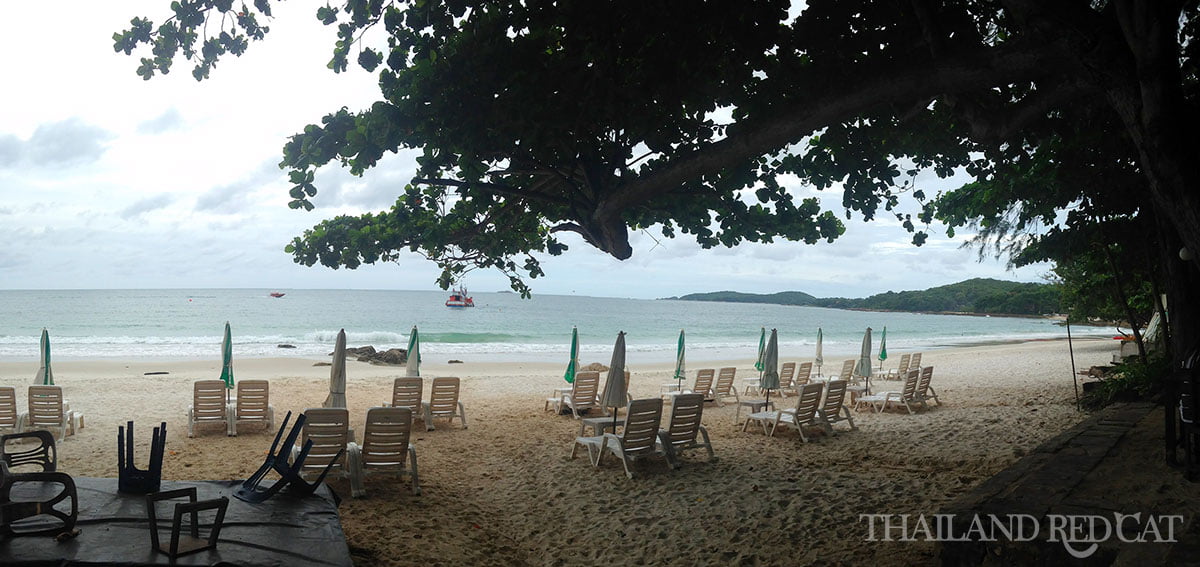 I'm usually lucky with the weather, but this time I really wasn't, the pictures would obviously look nicer with blue sky and sunshine, but anyway, I think they are still alright.
On the picture above you can see Ao Phai, right next to Hat Sai Kaew (divided just by a few rocks) and that's the longest beach on Koh Samet and also where most hotels, restaurants and bars are located. It's a good idea to stay here and then rent a bike to explore other parts of the island.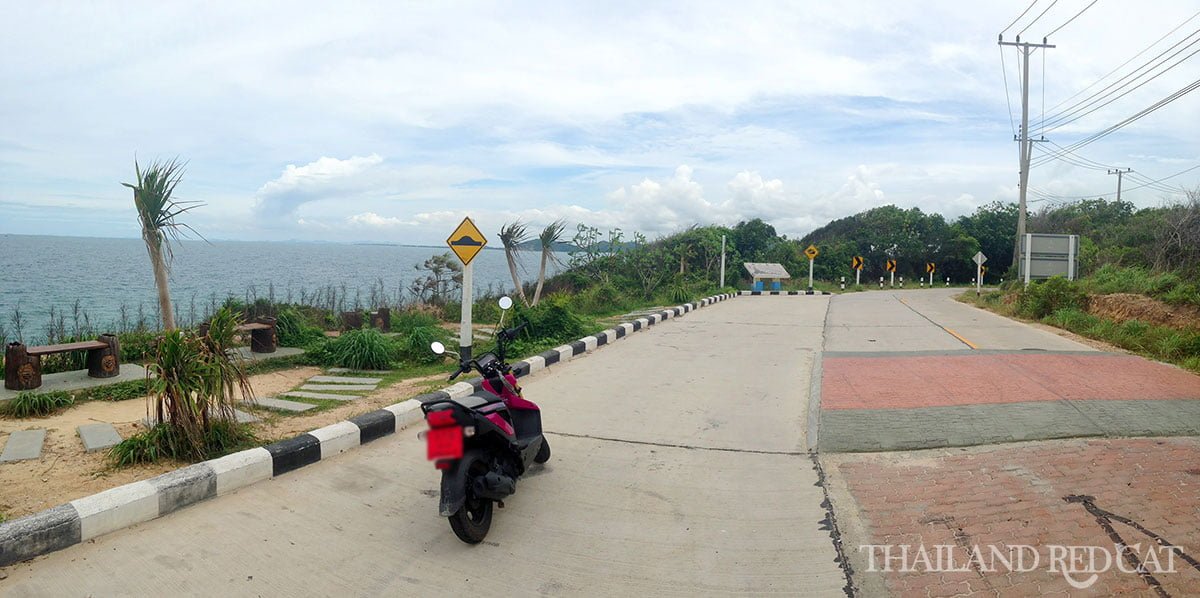 Ao Wong Duean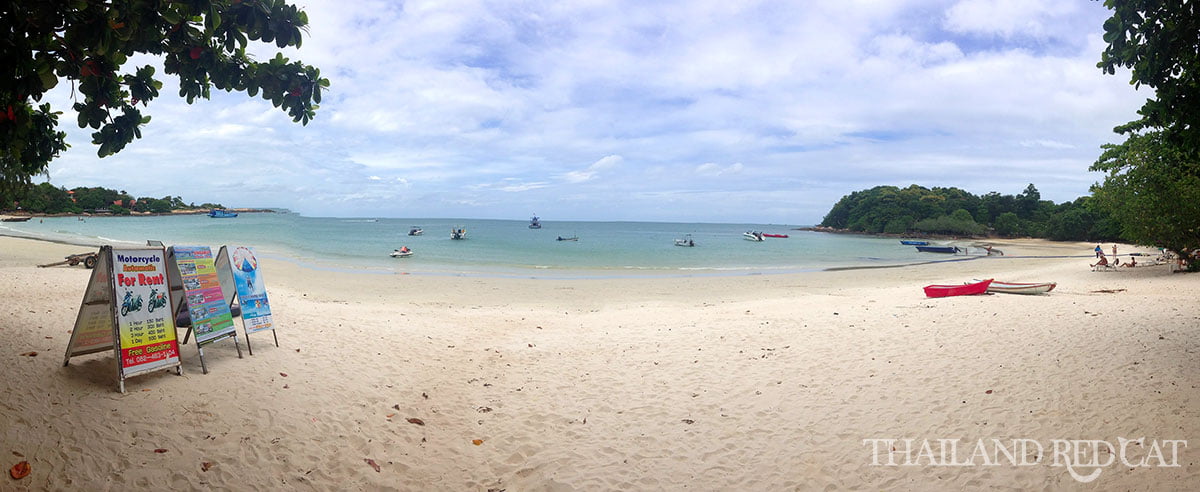 Riding down the road south from Ao Phai, you'll pass several beaches and the first remarkable one is Ao Wong Duean. Beautiful half-moon shape and surrounded by lush rainforest. The only thing here that kind of disturbs the tropical atmosphere are the speed boats and jet skis all around.
Ao Wai

A few kilometers further down south is Ao Wai, which looks almost identical to Ao Wong Duean, but with less people and less boats. Nice beach.
Ao Phrao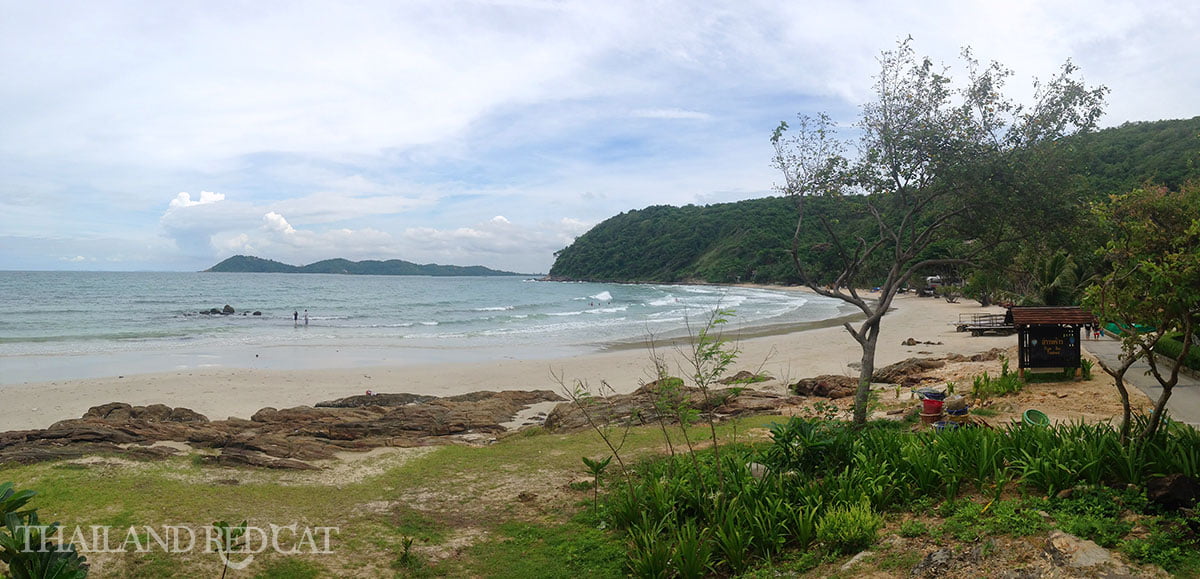 Ao Phrao is my favorite beach on Koh Samet. It's located on the west coast and has only one resort behind it, thus relatively few people on the beach and it's a lot of fun to play in the water with the highest and strongest waves I've seen on the entire island.
Koh Samet End View Point

If you decide to rent a motorbike and explore the island, make sure you don't miss the southern end view points. I'm using the plural because there are two of them: (South) East View Point and (South) West View Point and they are located just 100m from each other.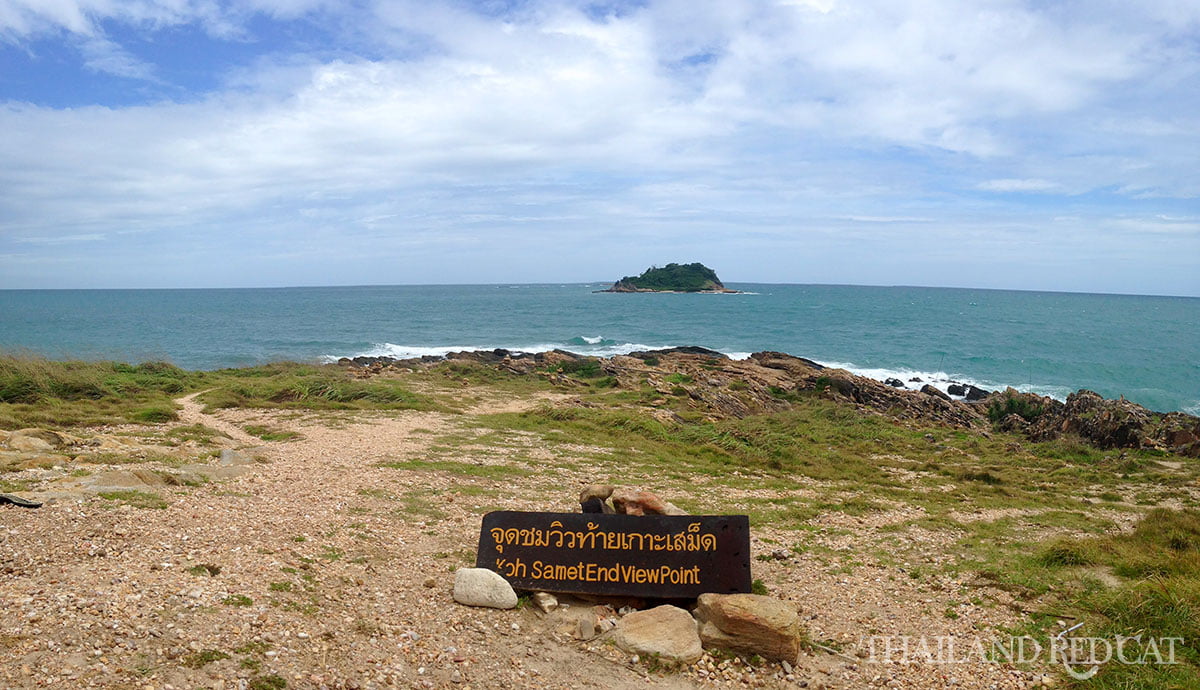 Koh Samet National Park Fee
After you arrived at the main ferry pier and paid the "environment conservation fee" of 20 Baht, you'll see several pick up taxis waiting outside. The transport to Hat Sai Kaew and Ao Phai beach is relatively cheap (30 Baht), however 200m down the road an official will make the vehicle stop and collect a "national park entrance fee" of 200 Baht per person (Thai people: 20 Baht).
I hope you enjoyed today's article and again, Koh Samet is good fun for a 2-3 day trip with your girlfriend, nothing more and nothing less.
Map of Koh Samet Highlights
Videos of Koh Samet Highlights