There are not that many people taking a trip to Surin, as it usually gets overlooked for its bigger neighbor province Buriram, or the main hubs of Isaan like Khon Kaen and Udon Thani. Those that do decide to visit the "land of the elephants" though will not just get a chance to see the national animals of Thailand painting pictures and playing football, but also to meet nice local girls in the various nightlife spots in town.
The majority of nightlife in Surin can be found on Sirirat Road and its side streets in the town center. There is a great mix of Farang bars, Thai bars, nightclubs, massage places, karaoke bars and also a beautiful night market, all of which I'm going to show you in this guide.
For your orientation, I have added a map of all mentioned places down at the bottom of the page.
Bars in Surin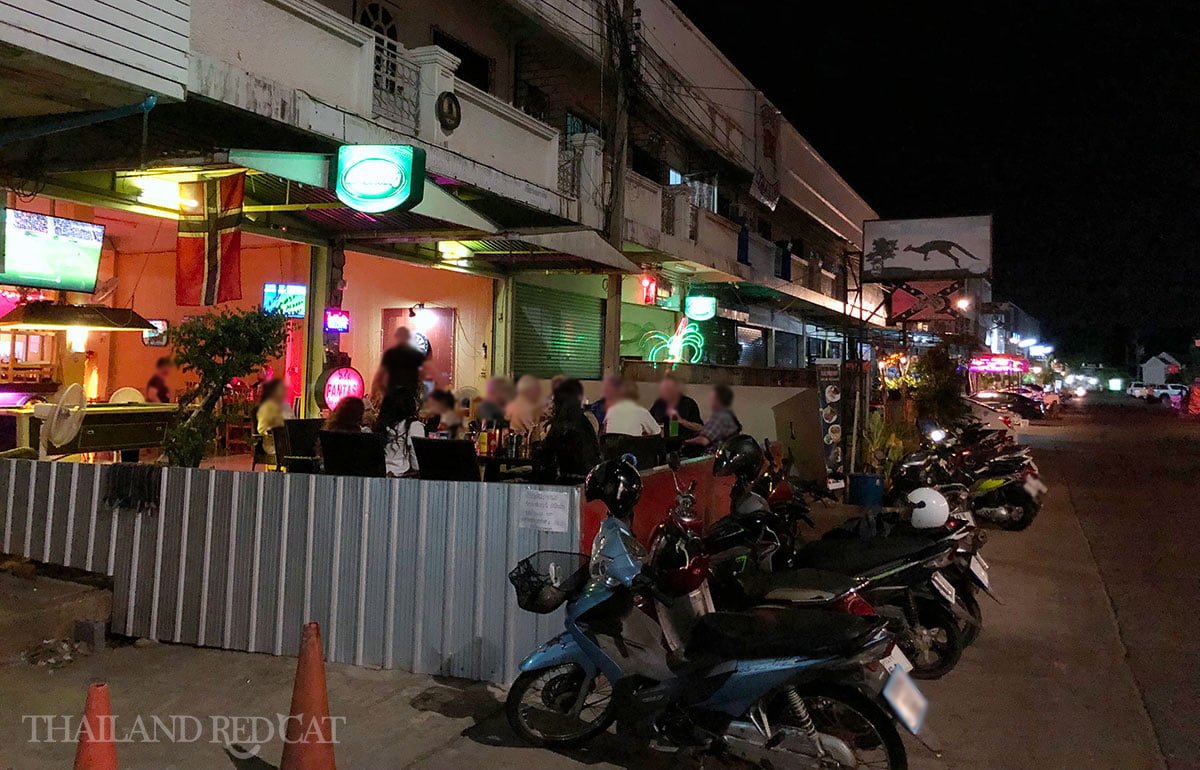 There are a couple of Farang bars on Soi Kola: The spacious A&A Fantasy Restaurant & Bar (picture) has a semi-open-air setting, two very nice pool tables, a dartboard and TVs with live sports. It's probably the best place to meet other people as it's also very popular among expats in Surin. And the neighboring The Beach is smaller but very fun and cosy as well, with both indoor and outdoor seating.
If you go out to Sirirat Road you will find even more bars (about a dozen) which are mostly popular among Thai people, as well as on the street leading to Surindra Rajabhat University which has many local students partying.
Prices: Usually 70-80 Baht for a big bottle of beer and 100-120 Baht for a spirit with mixer (like gin tonic or whiskey soda).
Nightclubs in Surin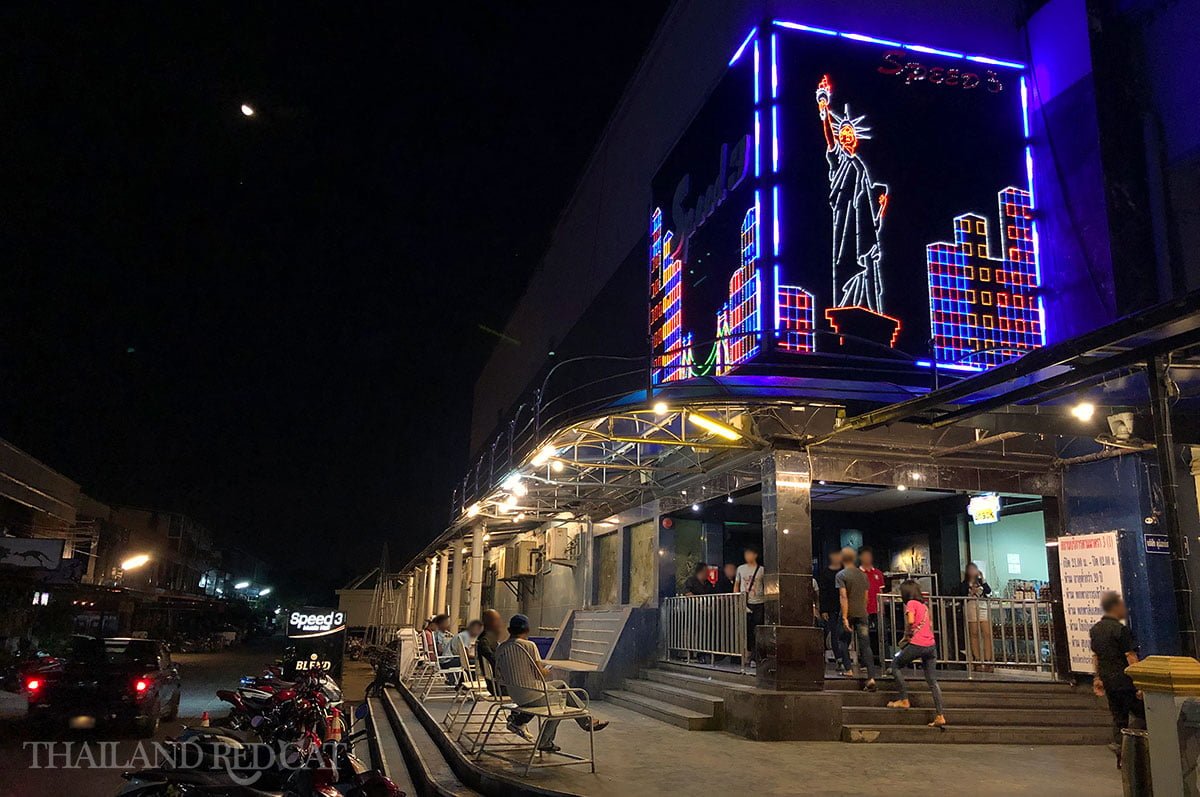 Conveniently located right across the Farang bars on Soi Kola, Speed 3 Music Hall is the most popular nightclub in Surin. This place fills up pretty much every night of the week after midnight, and among them are obviously some of the most attractive Surin girls you'll see in town. There is a live band playing every night, as well as different show performances and DJ songs between the sets.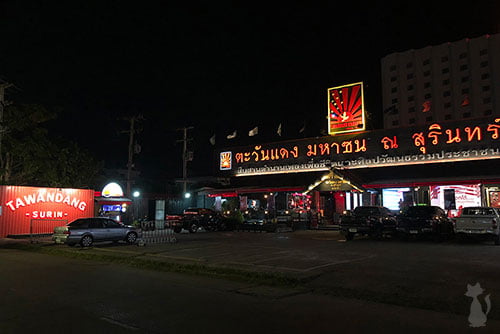 And just 300m from Speed 3 is Tawan Daeng, the other institution in Surin's nightlife. I probably don't have to tell you much about this franchise club as they've got it in every major town in the north and northeast (and even 3 places in Bangkok) – it's always fun to eat, drink and party to the fun music show.
Prices: They only sell small bottles of beer at Speed 3 (90 Baht), and Tawan Daeng offers either Chang or Federbräu (130-150 Baht for a big bottle, or 200 Baht for a 1 liter jug). More popular though is to open a bottle of whiskey, which will cost you about 800 Baht for a local brand or 1,500 Baht for a Red Label, plus 40-50 Baht for mixers and ice.
Karaoke Bars in Surin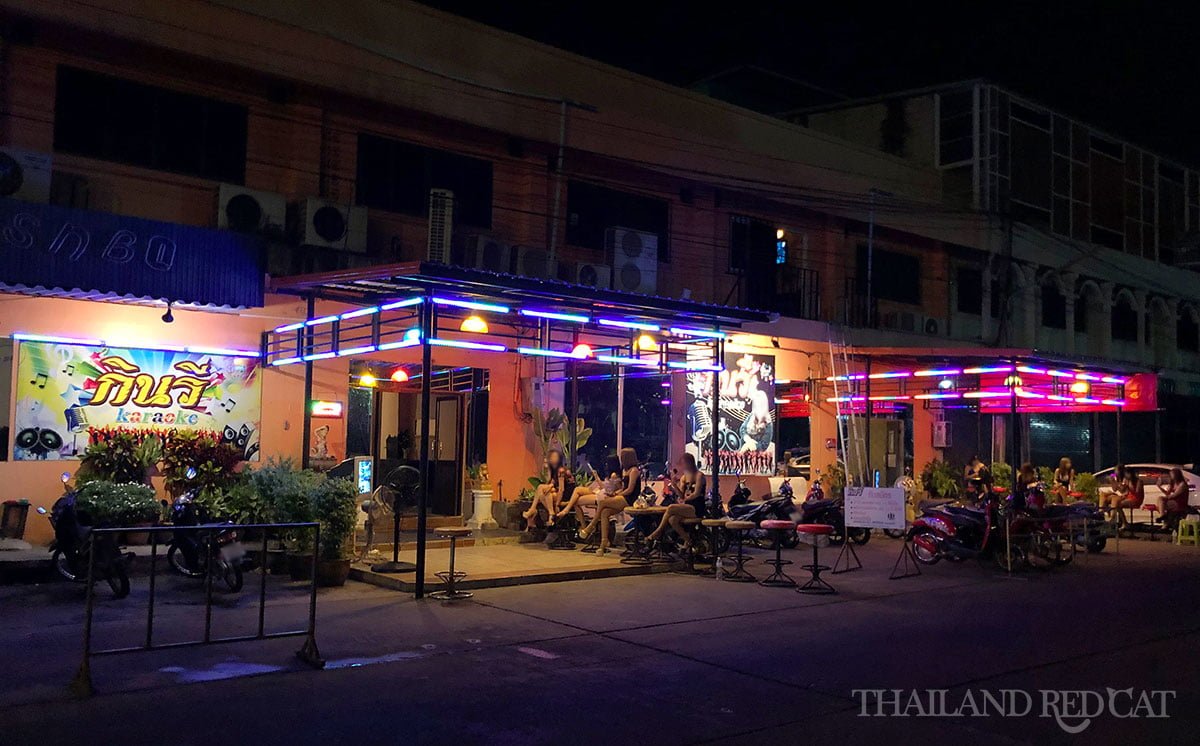 If you are looking for some company at night, check out the karaoke bars on Soi Kola. There are many sexy girls sitting outside (and inside) the bars. You can choose one (or more) and have fun partying in the private karaoke rooms.
Prices: Kinnaree (กินรี) Karaoke charges 100 Baht per hour for the room, 200 Baht per hour per girl, and 100 Baht per beer.
Massage Salons in Surin
There are plenty of massage salons in downtown Surin – just walk around and you'll see them in every other street.
Prices: Usually it's 200 Baht for a Thai Massage (1 hour, or 350 Baht for 2 hours) and 300 Baht for an Oil Massage (1 hour, or 500 Baht for 2 hours).
Soapy Massage Parlors in Surin

There are two soapy massage parlors in Surin. Rose Queen behind the Thong Tarin Hotel is the more famous one. They have a big fishbowl with about 15-20 girls who are divided into different price categories from 1,600 to 2,200 Baht.
And the other parlor is called M.M. Massage and is located at the Memorial Hotel near the City Pillar Shrine. The prices there are 1,050 Baht for the ladies on the right side and 1,400 Baht for the ladies on the left side.
Night Market in Surin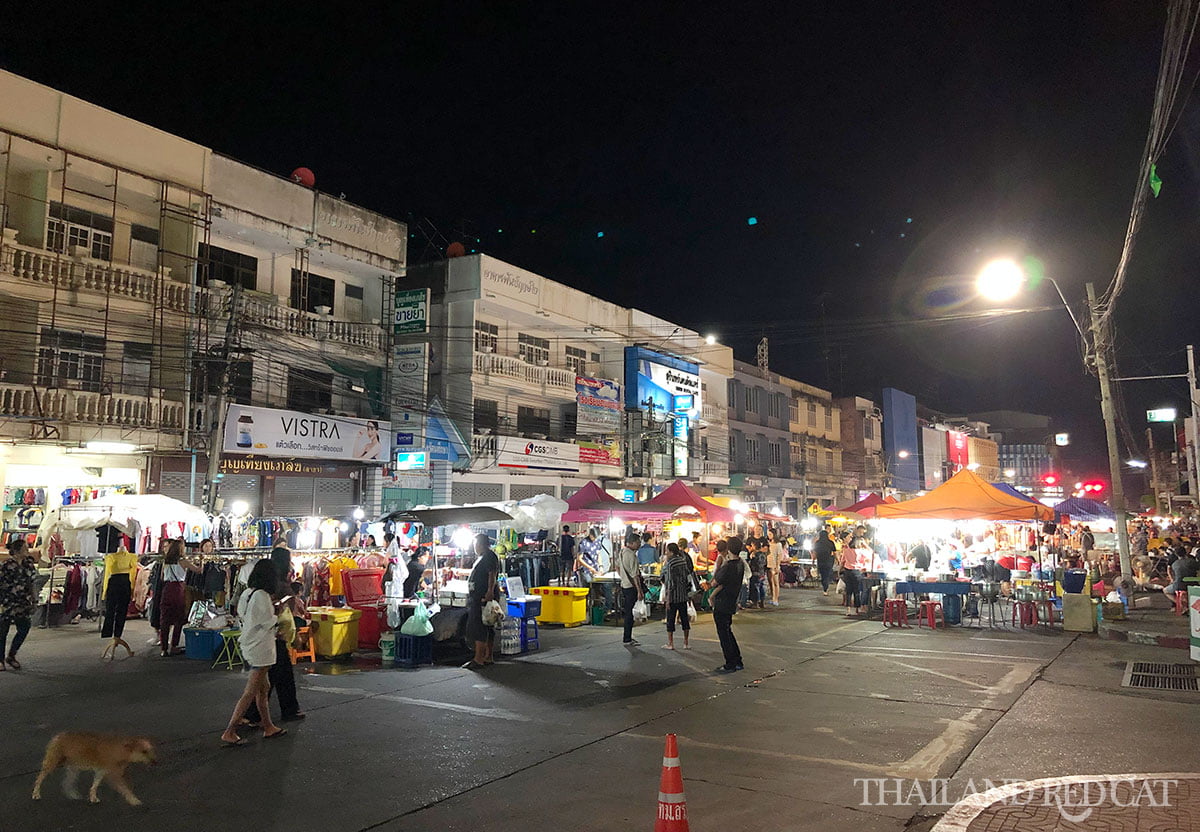 Surin's night market is situated on Krungsrinai Road (see the map below). It takes place every night from sunset until about 10pm. Most of the shops there are selling some sort of food, snacks, sweets or drinks, so it's a great place to sample the local Surin cuisine.
Map of Nightlife in Surin
Videos of Nightlife in Surin