Last Sunday I was finally able to visit another well kept secret in Thailand, a place I always wondered how it looks like since it really isn't a tourist destination at all: Pom Phrachun in the province of Samut Prakan, about 40 km south of Bangkok. Here is where the Chao Phraya River flows into the Gulf of Thailand.
There is a 100m long jetty and if you walk all the way to its end, there is a lookout house offering great views all around. The Chao Phraya River is extremely wide on this spot (approximately 3 km) and you can see it flowing into the Gulf of Thailand southwards.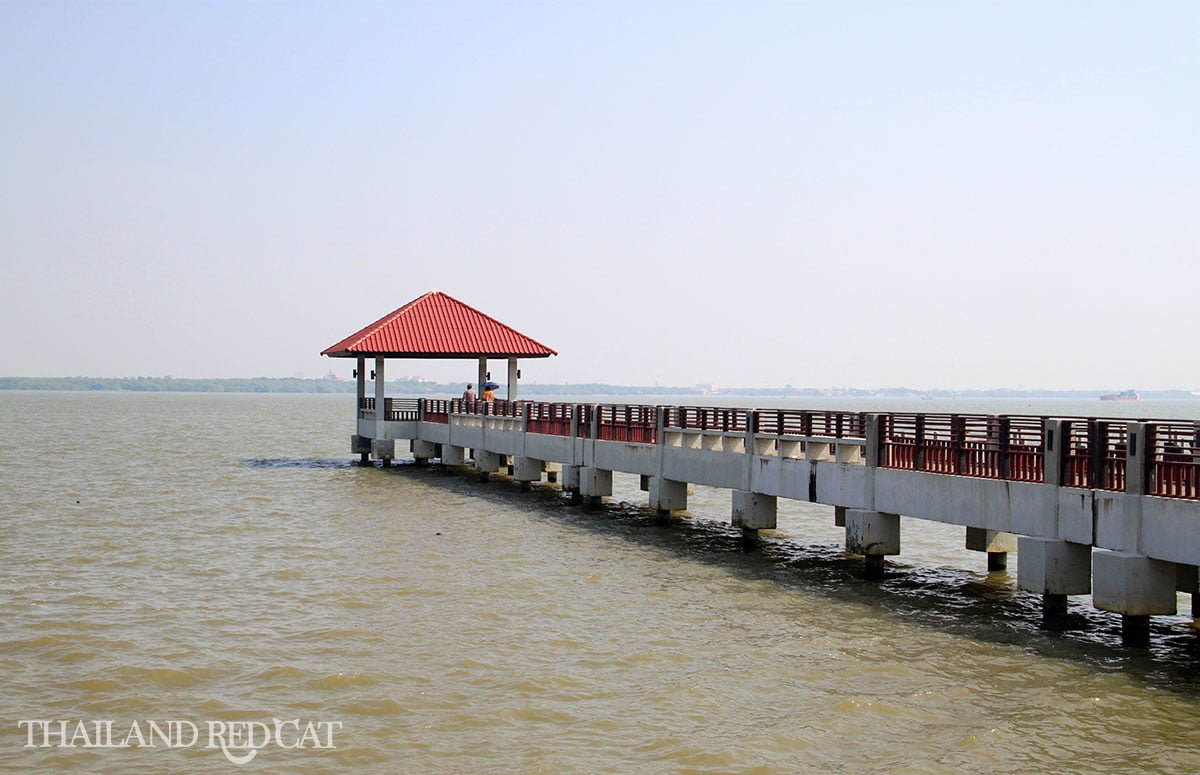 There are some other interesting things right behind the jetty, such as a riverside restaurant where I seriously had some of the most delicious seafood in Thailand ever (Club Stern Mae Klong Luang Restaurant),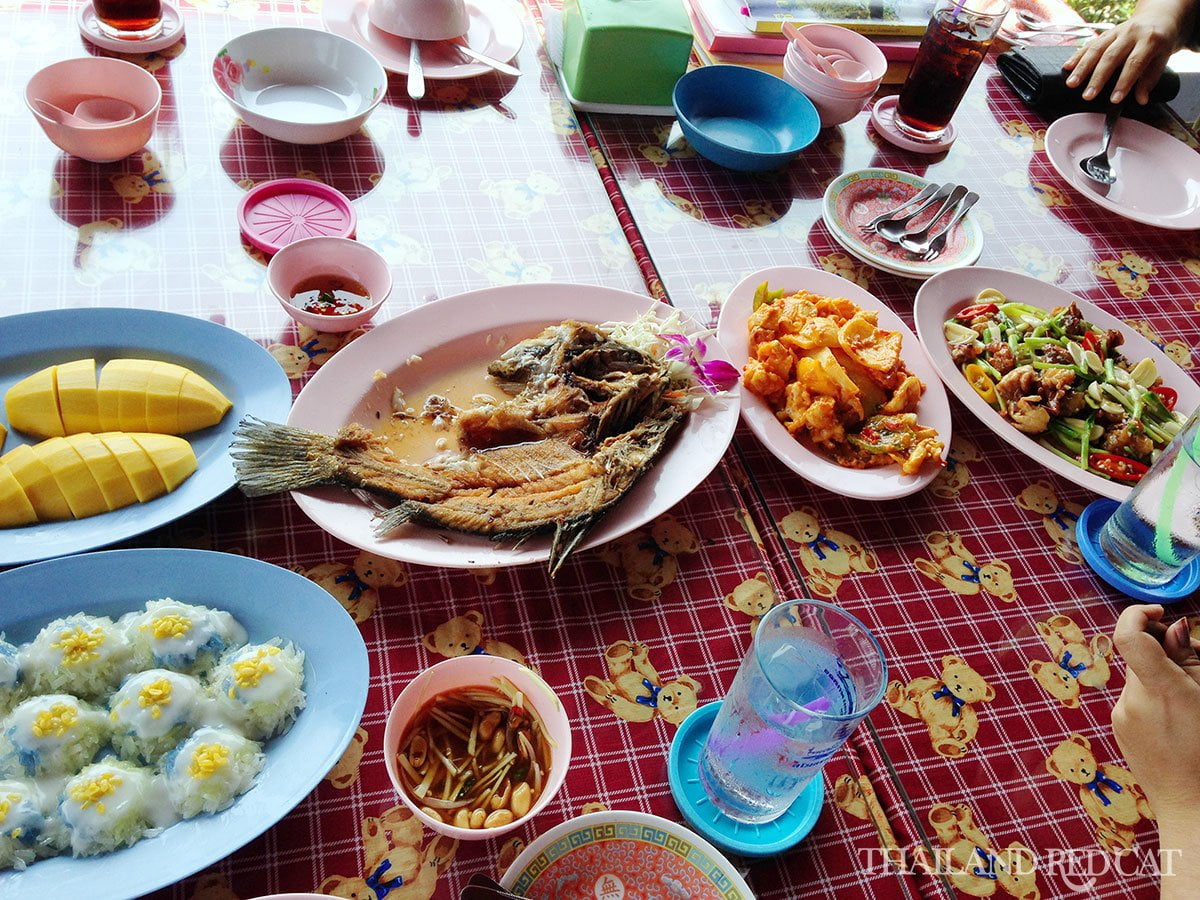 and a huge warship of the Thai marine called Mae Klong (แม่กลอง).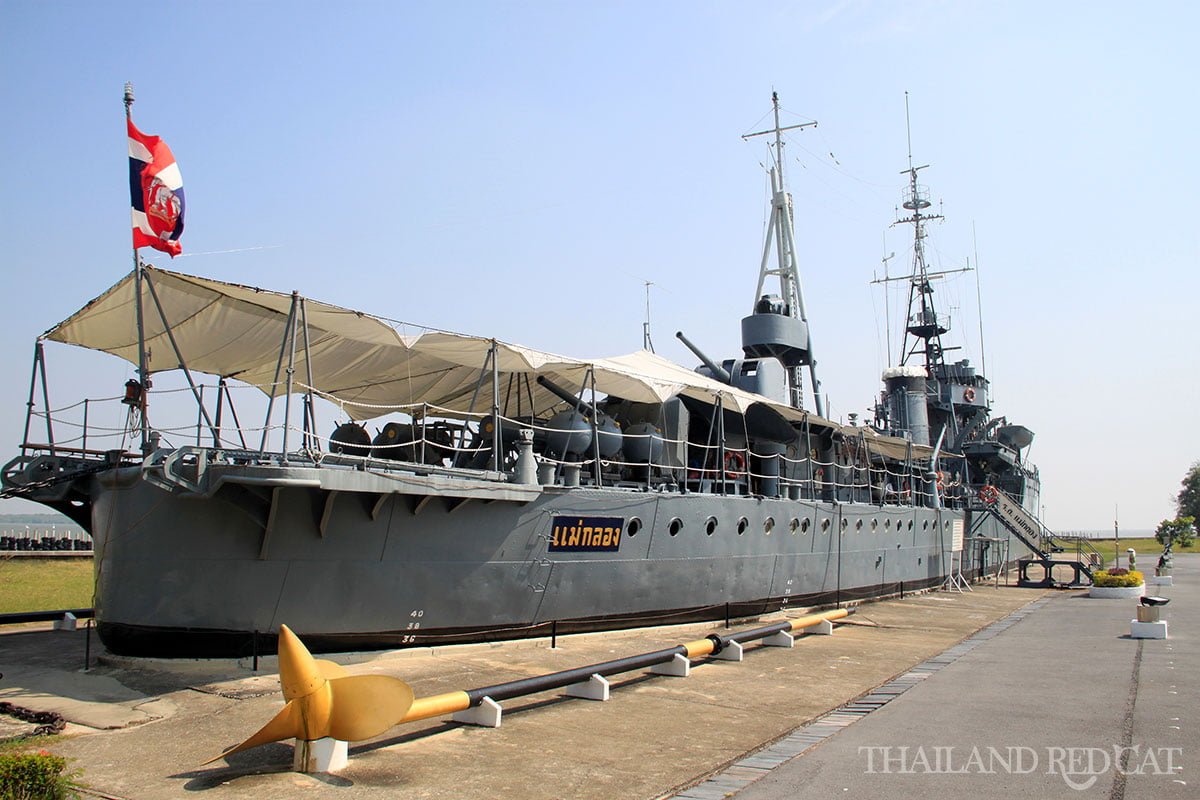 How to get from Bangkok to Pom Phrachun
Unfortunately there is no public bus or minibus service connecting Pom Phrachun and Bangkok, after all this particular place is also within the Thai military zone (royal navy) so I don't think this is going to change anytime soon.
It's no problem though to pass the check points with your own vehicle and you don't have to pay any fee for entering the areal.