While Trat isn't one of the most exciting towns in Thailand, there are quite a few reasons why a lot of people (including me) who are traveling to or from the Koh Chang Archipelago still spend more time than they plan to in the province capital of the same name.
I have already written about the best things to do in Trat during the daytime, and here comes the info about the town's best nightlife spots.
Trat Night Market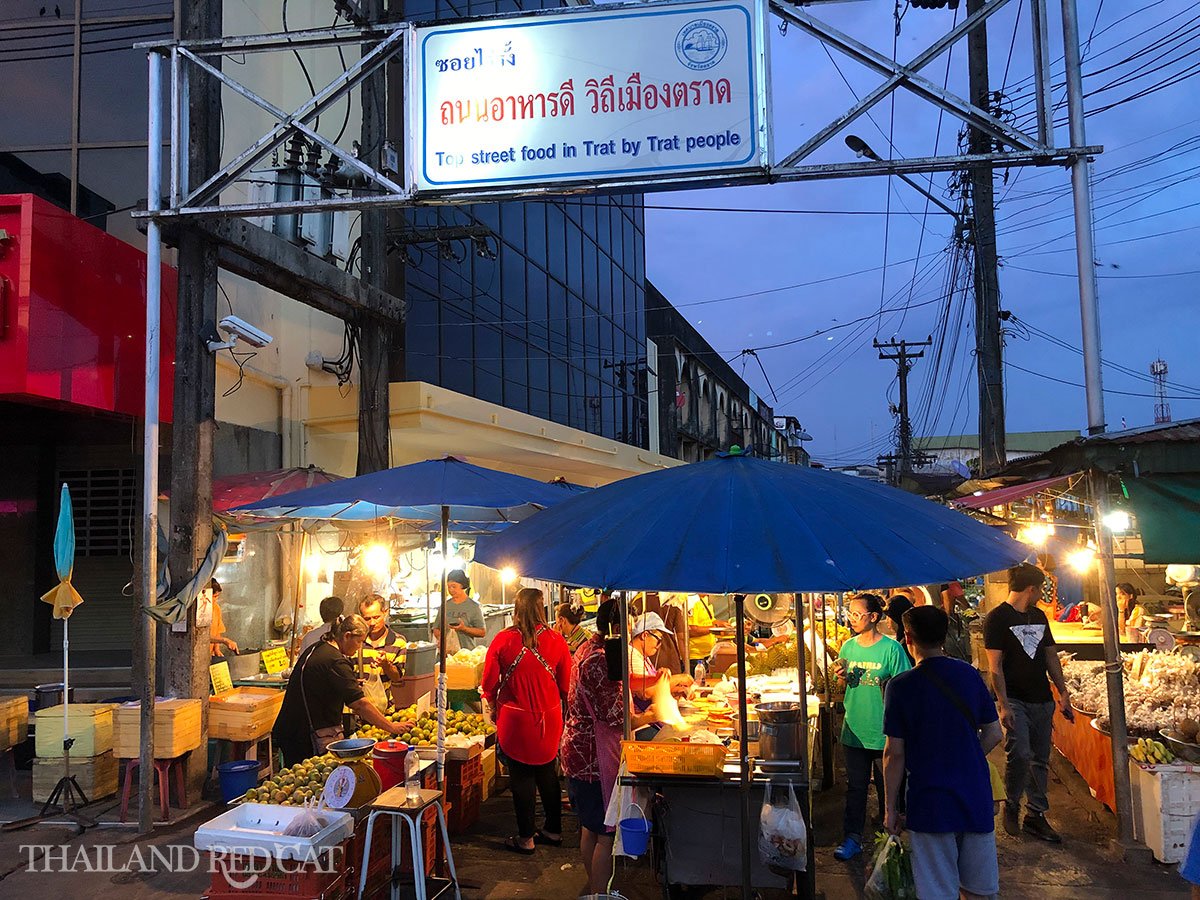 A good way to start your evening in Trat is to head to the night market for dinner. You can find all kind of delicious and cheap local food here, you might want to try some of the renowned stir-fried noodles. The night market is located at the eastern side of Sukhumvit Road, just about 10 mins walk from the guesthouse area around Thanon Thana Charoen.
Best Bars in Trat
You can find a high concentration of foreign oriented bars in the guesthouse district on and around Thanon Thana Charoen.
I'm not going to list the names of them as they are all more or less similar to each other, just walk up and down the street and see what you like. However I found the best nightlife spots in Trat are spread all around town, some within walking distance from Thanon Thana Charoen and for some you will need to arrange transport to get there.
Local Bars on Sukhumvit Road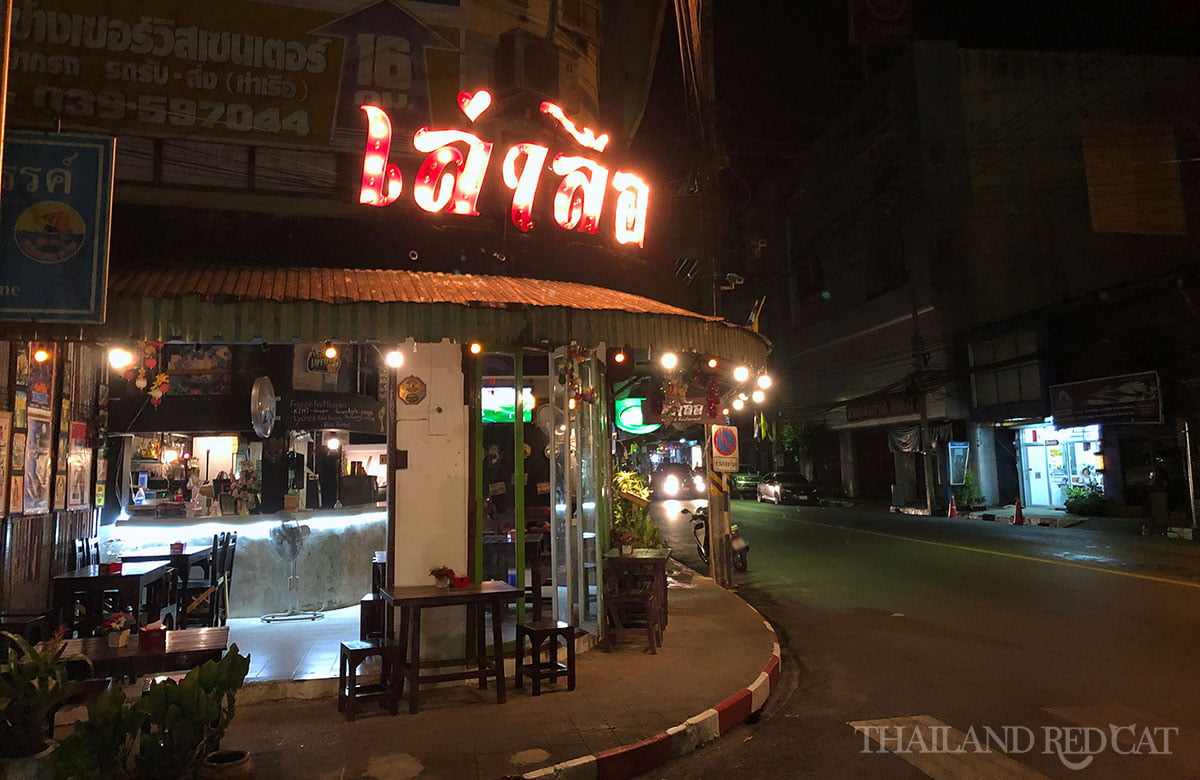 Maybe the coolest bar in town and just 100 meters from the western end of Thanon Thana Charoen, Lao Leu (เล่าลือ, picture) is a favorite bar among both local Thais and foreign travelers. There is no wall at the entrance and so the three tables in front of the bar make a great spot to drink and watch the street life.
Another very popular place is ถ้ามาตราดมิวสิค (no English name) further up north, which is a mix of bar and restaurant with live music on some nights. Check the map below for the locations.
Samok Neei (สมคเนย์)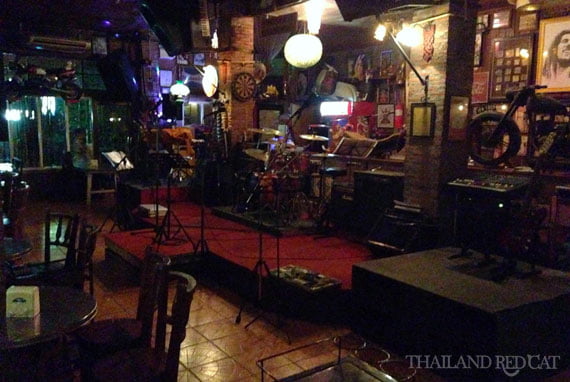 This is maybe Trat's best kept nightlife secret: Samok Neei. Since it's mentioned in no guidebook and also due to its remoteness from Thanon Thana Charoen you will highly probably not meet any Farang here – but lots of cute and easygoing local Thai girls (and boys of course). The place gets busy at around 10pm when the live band kicks in, playing Thai and international hits.
Laser Disc Hostess Bar

If you are going to Trat as a single guy, that's probably the place you will enjoy the most. Known as the best hostess bar in Trat, Laser Disc has plenty of attractive girls who will sit, drink and enjoy with you.
It's 240 Baht for 2 lady drinks (minimum) plus 150 Baht per hour for a private karaoke room upstairs (optional). The drink prices are incredibly fair, like a small Sang Som bottle costs 190 Baht (Regency is 300 Baht), mixers and ice 30 Baht each.
Even if you don't hang out with a lady, it's fun to relax here and enjoy the live music (daily from 9:30pm).
Apart from the mentioned bars there are a few (but not too many) other small bars spread around downtown Trat. You can find most of them in the area north of the night market. That's also where I discovered this snooker place: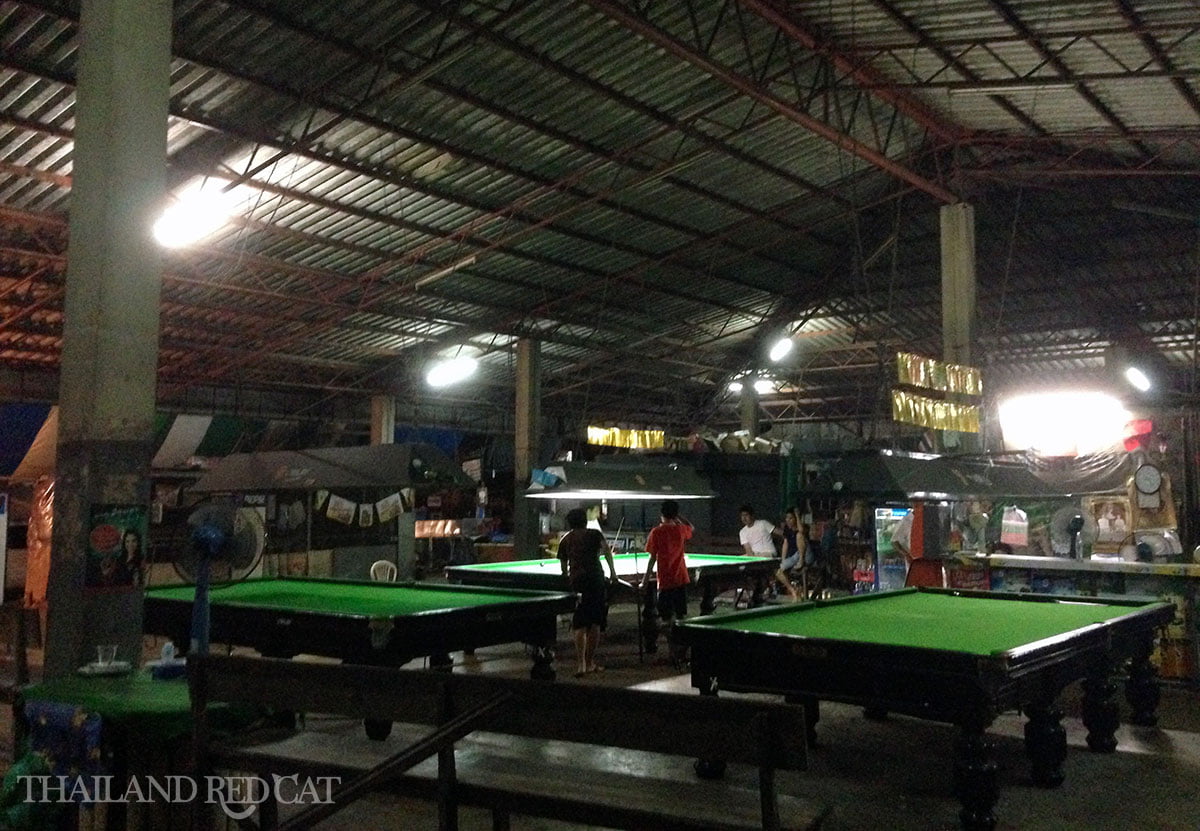 Massage Salons in Trat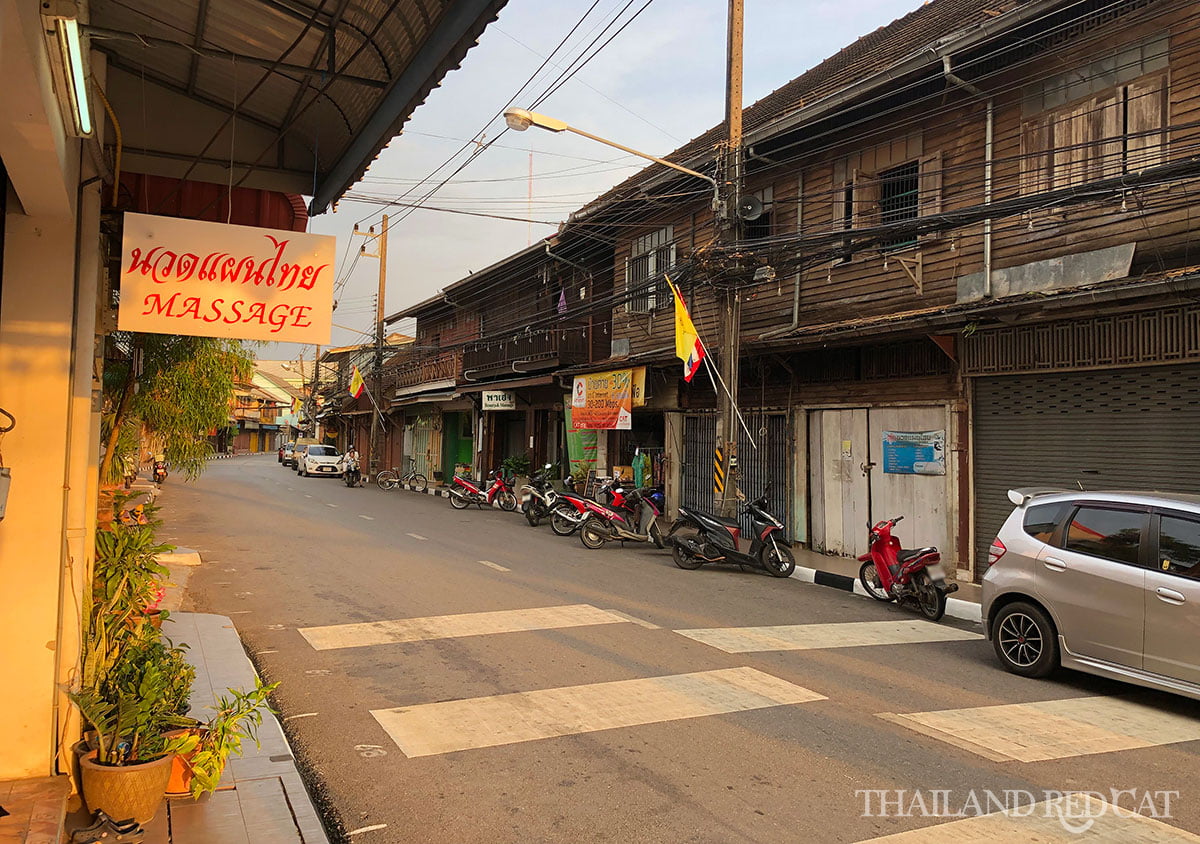 Even though there are no happy endings offered at the massage salons in Trat, they are a great place to relax and reward your body after a long day walking around town. The masseuses here are very calm and skilled in what they are doing – totally different to the rushing services you often experience in the bigger cities.
Most massage salons in Trat are located in the tourist area around Thanon Thana Charoen (yellow pins on the map below). Expect to pay 200 Baht for a Thai massage (1 hour).
Map of Nightlife in Trat
Video of Nightlife in Trat