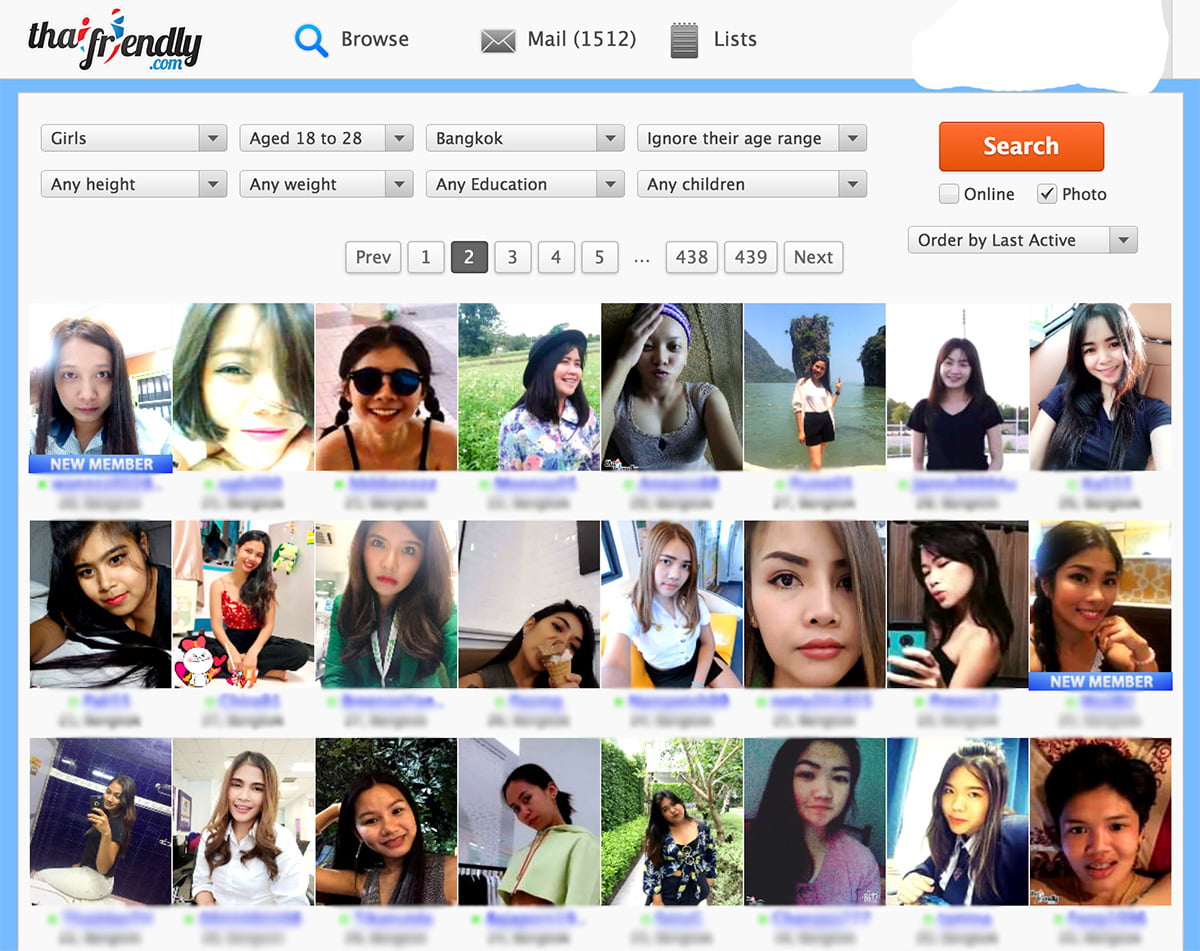 If you want to meet and sleep with Thai girls you basically have four options: 1. You go get yourself a hooker – costs money. 2. You go partying and look for girls in the bars and clubs – it might turn out she's a freelancer. 3. You meet them in the real life, e.g. in the shopping mall – takes time. 4. You meet Thai girls on one of the popular online dating sites and arrange dates for free from your sofa. Having lived in Thailand for 4 years now, No. 4 is my favorite one.
Well, the number of Thai dating sites increases all the time and while you may know a lot of expensive sites from your home country that are often more a frustrating experience than really let you arrange dates there are more than just a couple of hugely popular free or partly free Thai dating sites that have thousands of hot Thai girls signed up and ready for you to chat and meet them.
The cool thing about Thai dating sites is because there are so many of them they are all basically free, at least the basic functions like sending and receiving messages and uploading pictures. If you want some other cool features – and each site has different options for their "premium members" available – you can upgrade anytime. Having said that here are the currently three most popular free dating sites to meet Thai girls.
The biggest free dating site in Thailand with more than 1.3 million members. This is the first Thai dating site that I signed up for and regularly use to meet "open-minded" Thai girls. If you only want to use one dating website in Thailand, Thai Friendly is the one to go to. While girls can write unlimited messages straight away as a guy you can only send one message per 10 minutes or sign up for their premium membership. Great site and it was the first one to show me with how many Thai girls I can arrange dates with whenever I want.
The hugely popular "sugar baby" and "sugar daddy" website. There are millions of attractive ladies on this site not only from Thailand, but from all over the world who are very eager to be your new girlfriend if you "take care" of her. This might certainly not be for everyone because these girls do have certain expectations, but then you probably won't find another dating site with hotter ladies than Seeking Arrangement.
A completely new type of dating site constantly gaining in popularity and already tens of thousands of members in Thailand. On Whats Your Price you would send the ladies an offer in USD for her to go on a date with you. This is called an "incentive" to make dating more efficient and avoid endless small talk without any results. Needless to say, if a girl accepts your offer to date her, she will probably give her best to pay you back in one way or another. Highly interesting.