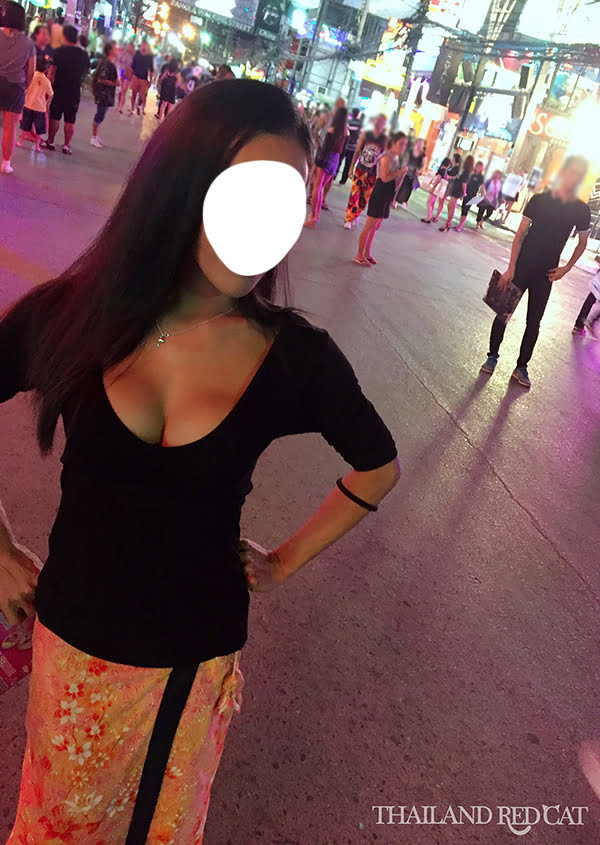 I wrote guides on all different places to meet girls in Phuket, but what I haven't really covered yet is something that more and more guys are interested in: Where to meet ladyboys in Phuket? How to deal with them? Do they charge more money than the girls? Isn't it a bit dangerous to take one back to your hotel room?
So in this guide I will answer all of these questions, and while the main focus will be on the different places to meet ladyboys in Phuket, let's go through some general things first so you get a good overview of the shemale scene on Thailand's biggest island.
You are probably not surprised when I tell you that the majority of ladyboys are living and working in Patong. That's not to say that all of them are prostitutes and only go with you if you give them some cash afterwards, but Patong is just the most developed beach, the biggest tourist magnet of the island and that means you will find countless of ladyboys working both in the bars and in regular day jobs like restaurants, hotels, shopping malls and even more and more in the real estate industry that's been booming in Phuket for many years already.
That means, if you just want to try out a sexual experience with a hot Thai ladyboy during your trip, then I would definitely recommend you to stay in Patong. However, if you are considering to meet "normal" ladyboys with regular jobs or students by using the popular Online Dating Site, then you will find that they are living all around the island, including Phuket Town and the other beaches like Kata, Karon and Kamala.
The next thing you are probably interested in (if you haven't got any experience yet) is how to deal with the ladyboys. They are usually much more direct and straightforward in talking with you, especially if it's a bar ladyboy. They can still be charming in their own way, but try to get what they want quicker.
Similar for the prices if you look for a hooker: Yes, they often try to make you pay premium prices, because they consider themselves special. The best example here would be the happy ending massage salons: The standard price for a hand job is 500 Baht, but they often ask for 1,000 Baht. It's important that you keep calm in these situations, just smile and say no until they go down to the regular rate. Don't let them fool you, don't pay more than for the girls (relative to her attractiveness of course).
And is it dangerous to enjoy yourself with a ladyboy? Not really. If you take one from the bar, she won't cause any problems like stealing or running away, because you know where to find her the next day – and she knows that, too. However, I wouldn't really recommend you to bring a street hooker back to your room. With the girls it's usually okay, but the ladyboys on the street just seem a lot more desperate than elsewhere. And they are usually not very attractive either.
And regarding the "normal" ladyboys from the dating sites and such, that's even safer if you make sure to not pick a freelance prostitute – a lot of them are just looking for "friends with benefits" like you, or even a serious relationship.
That should be enough with the general information, now let's take a look at the five best places to meet ladyboys in Phuket:
Ladyboy Bars in Phuket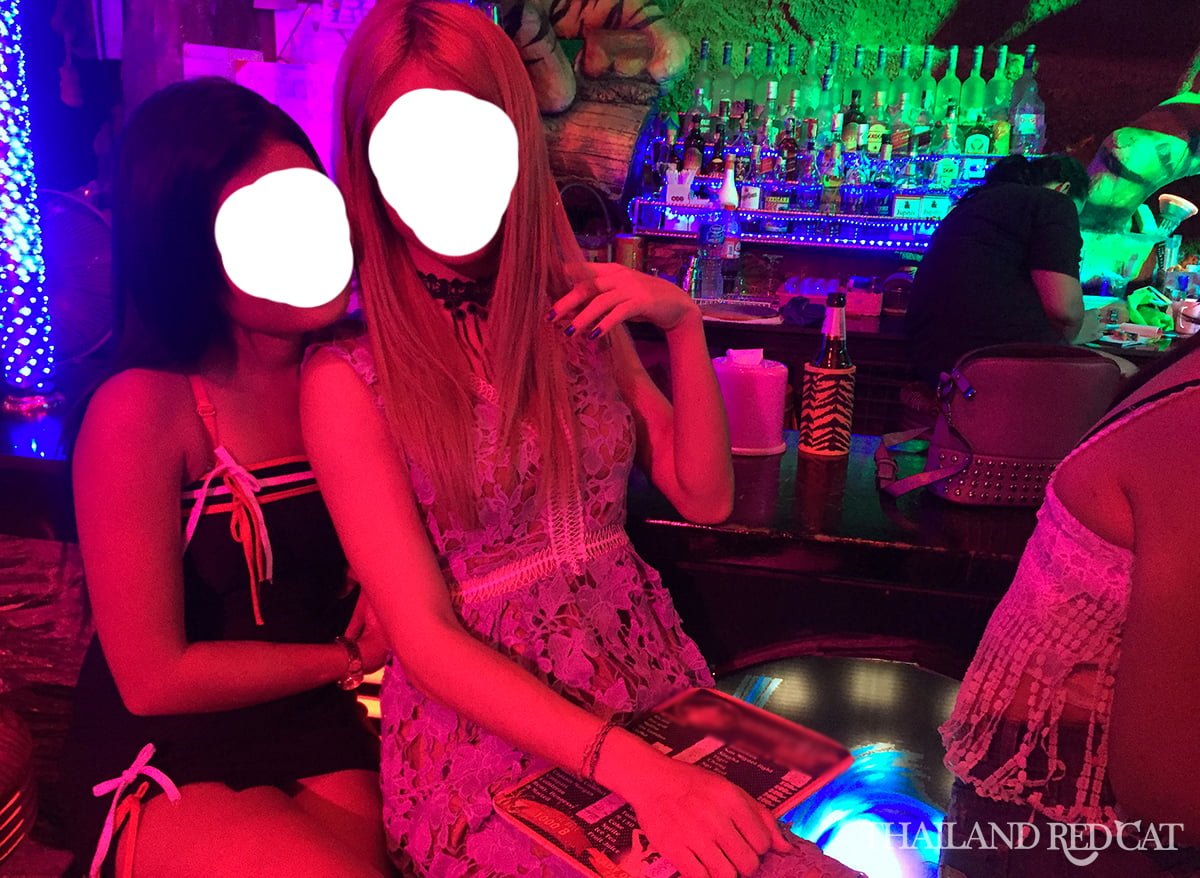 There are surprisingly no 100% ladyboy only bars in Phuket. However, you can find plenty of nice ladyboys among the girls in certain bars. The best place in this category is Tiger Night Club on Bangla Road, Patong – no, I'm not talking about the disco on the 2nd floor, but the complex of about two dozen (!) beer bars on the ground floor. That's where you can find more than 100 attractive bar girls, and among them also several hot ladyboys.
Other hot spots with beer bars and ladyboys in Patong are Soi Freedom & Soi Sea Dragon (both on Bangla Road), as well as the Patong Beer Bar Complex off Second Road near Christin Massage. Don't worry, I have included all locations on the map at the end of the guide.
Also worth checking out are the ladyboy cabaret shows. There are three main venues in Patong: Simon Cabaret, Moulin Rose Cabaret and Cocktails & Dreams. The latter one has the nicest atmosphere and is more like a bar, means no entrance fee and you just pay for your drinks to watch the ladyboys on stage. They even have a pool table there.
Prices: The prices for drinks are similar like in the regular girly bars, means beers for about 100 Baht (small bottles), spirits for 160-180 Baht and lady drinks around 200 Baht (yes, that's quite pricey, but it's the standard in Phuket). If you want to take one of the ladyboys to your hotel for sex, then you will need to pay the bar fine which is usually 500-600 Baht, but quite expensive at Tiger Night Club: 1,000 Baht. Plus the price for short time (about 1,000-1,500 Baht) or long time (1,500-3,000 Baht). That's negotiable of course.
Ladyboy Massage in Phuket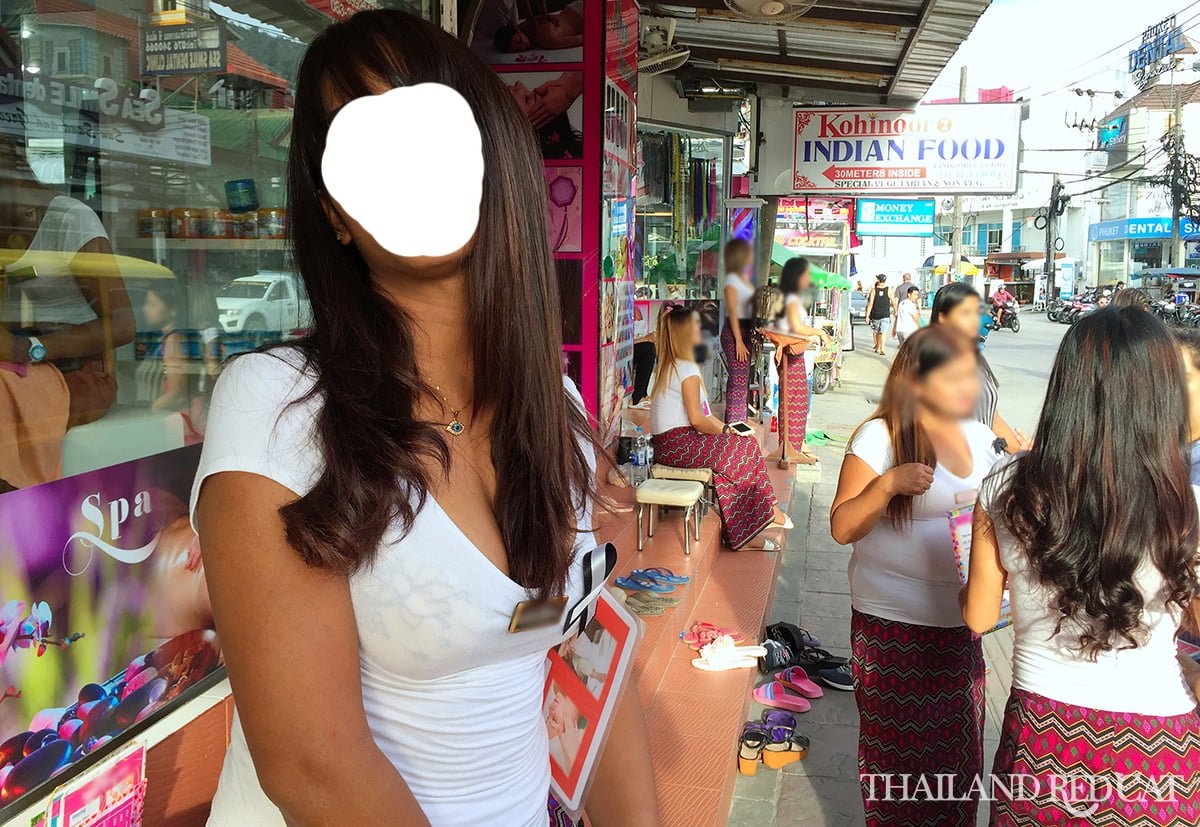 Similar to the bars, there are also no 100% ladyboy only massage salons in Phuket. However, once again, you won't find it difficult at all to find a hot shemale in this category. There are countless of ladyboys working in the "regular" happy ending massage salons along with the women.
The main hot spots with the highest concentration of ladyboy masseuses in Patong are: The area around Christin Massage on Second Road (photo), Sainamyen Road, Bangla Road and the dark places on Beach Road, about 200m north of Bangla Road.
Prices: Usually 200 Baht for a Thai Massage and 300 Baht for an Oil Massage (1 hour). Happy Endings cost 500 Baht for a hand job and 700-800 Baht for a blow job. And interesting: While the girls in the massage salons don't usually offer sex ("boom boom cannot!"), it's completely different with the ladyboys – most of them would happily take off all their clothes and provide the full service for a tip of 1,000 Baht.
Ladyboy Escorts in Phuket
Escorts are not for everyone, usually because they are quite expensive and you don't get to see her face and body in real before you commit to take her service (only photos on websites which are often edited a lot), but I still felt they needed to be included on this list as some guys simply prefer the comfort of just booking someone online, and one hour later she will knock on your door.
The escort industry in Phuket is not nearly as big as in Bangkok and Pattaya, but if you do a quick Google Search for "phuket ladyboy escorts" you should be able to find at least a few agencies with at least one or two ladyboys you like – and that's all you really need, anyway.
Prices: Usually 5,000 Baht for 2 hours, 7,000 Baht for 4 hours and 10,000 Baht for 12 hours.
Ladyboy Street Hookers in Phuket
If you want some quick action, but don't want to pay as much as in the bars, then you can also pick up a ladyboy prostitute on the street. Like already mentioned before, I wouldn't really recommend doing that because not only are they less attractive on average than elsewhere, but it's also more risky with shemale freelancers than with girls. If you really want it the cheap way then you might rather try the final option below.
You can find 80% of all ladyboy street freelancers in Patong on Beach Road and Bangla Road.
Prices: Not more than 800-1,000 Baht for a short time.
Phuket Ladyboys on Dating Site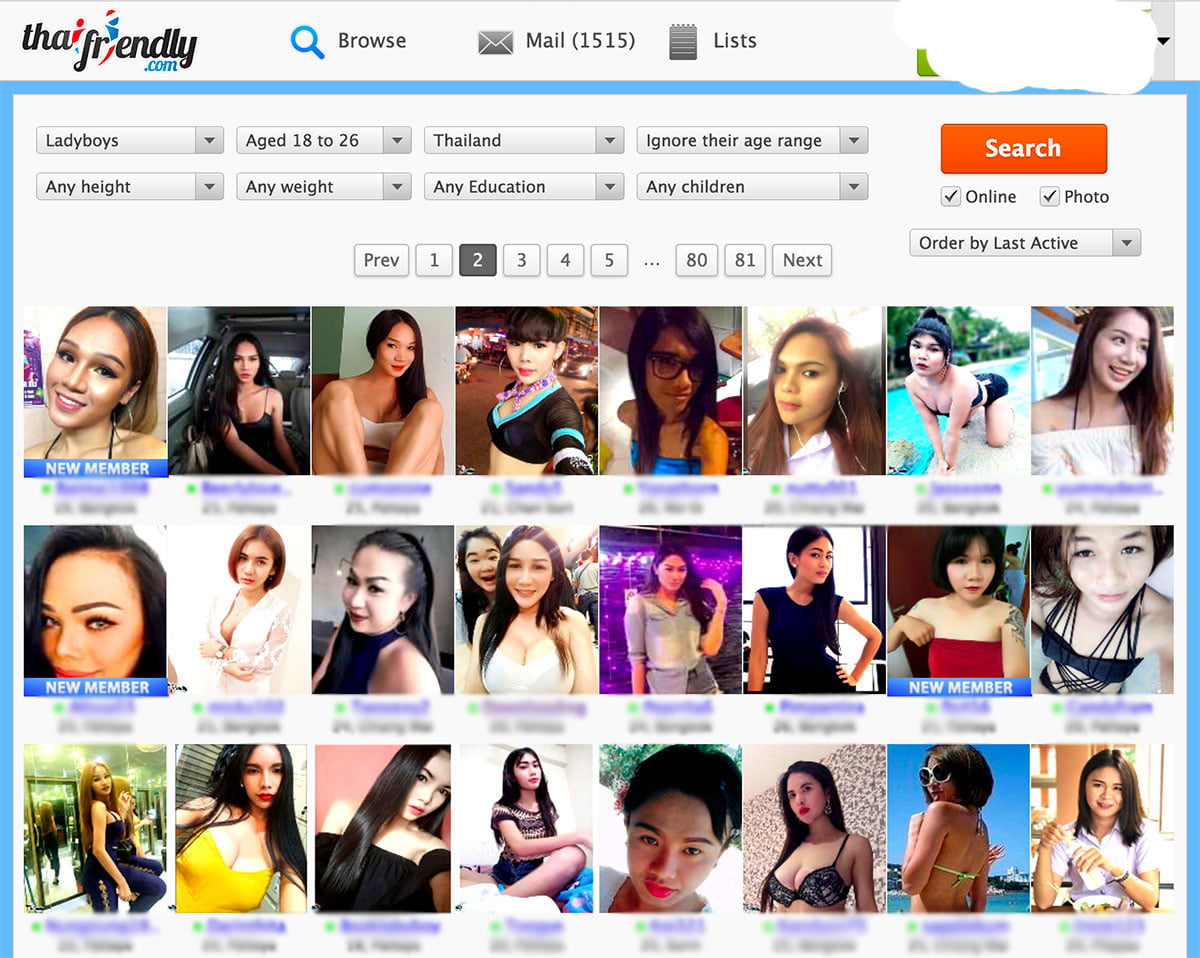 One of the big new trends these days is ladyboy dating, so if you don't want to pay for sex then you can just sign up on one of the dating sites and meet a ladyboy for dinner and then invite her to your room to "watch a movie".
By far the biggest site with thousands of "open-minded" ladyboys is Thai Friendly. The majority of them are obviously living in Bangkok and Pattaya, but the Phuket section is quite decent, too. I just logged in and did a search for ladyboys aged 18-28 in Phuket, and there are currently 316 active ladyboys who are all there for one reason: to meet a nice foreigner.
Prices: It's free to sign up on Thai Friendly, receive unlimited messages and send 1 message every 10 minutes. They obviously want to give you some incentive to upgrade your account, but it also "works" with the free version, as long as you are patient (tip: after 2-3 messages ask her for her Line or Facebook contact).
Summary
If you wonder why I didn't include the nightclubs as good places to meet ladyboys in Phuket – well, that's because most of the clubs simply don't allow ladyboys. You can argue whether that's good or not, fair or not, but that's just how it is. I'm sure it will only be a matter of time until that changes as the transgenders are more and more accepted in the Thai society, and then I will also make sure to update this guide.
So that's really the best options you have: If you don't mind paying for a ladyboy, then you can either go to the bars and look for someone nice there, book an escort, look for a street prostitute or have a nice masseuse help you release your load. And if you rather prefer to meet a "normal" ladyboy in Phuket then you will probably enjoy the dating site a lot.