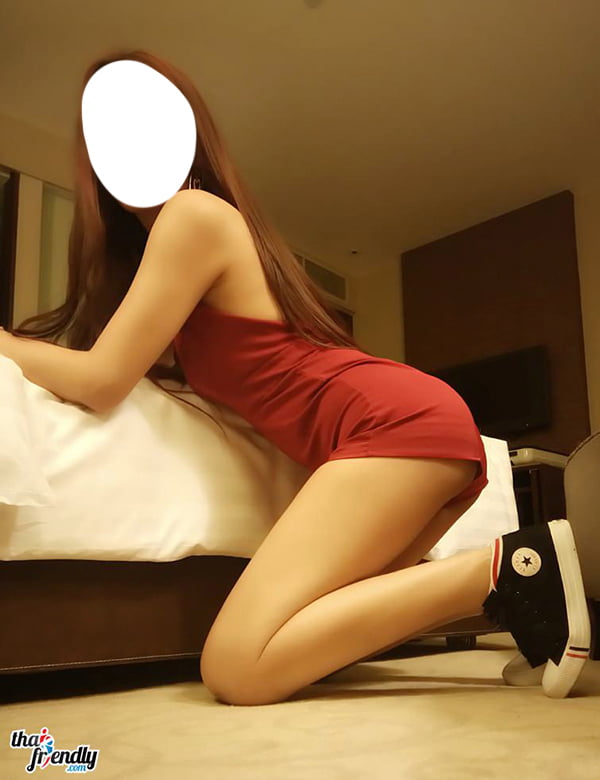 The problem with a lot of hotels in Phuket is that they allow you to bring in girls and all sorts of female prostitutes, but no ladyboys. You can argue whether that's fair or not, discriminating or not, but that's just how it is here.
The majority of the hotel managers has that kind of "no ladyboys policy", because they know that there is a higher risk for problems (stealing, arguing about the price etc.) compared to the girls.
That might be true for the freelance prostitutes on the Beach Promenade or Bangla Road in Patong, but if you meet a "normal" ladyboy by using a popular dating site like Thai Friendly, then it can be really frustrating when the hotel staff refuse her entry.
If that happens, you have only 2 choices: You can either tell her mai bpenrai and goodbye, or you can take her to a short time hotel. These are plentiful in Phuket's beach towns, but of course you will need to pay for the room rental – usually 350 Baht for 2 hours.
I assume you want to avoid all that hassle, and that's why it's so important to choose a "ladyboy-friendly" hotel in the first place. In this little post today I will try to help you with that.
It's not really difficult to find a hotel in Phuket that offers a good value for money – there are hundreds of hotels in all price ranges and the high competition ensures that there are fair prices and good promotions all the time.
However, what's a little bit more difficult when choosing a hotel are 2 things: First, you need to find a hotel in a good location. Good location doesn't necessarily mean that it's within 5 minutes walking distance to the beach, but rather that it's located near all the ladyboy hot spots. If you don't know where those are, you can check out my guide to the best places to meet ladyboys in Phuket for more info.
And then, you should obviously make sure that your preferred hotel allows you to invite ladyboys to your room. I have already written a guide to the girl friendly hotels in Phuket, so this one here will focus on the shemale-friendly accommodations. And since Patong Beach is by far the best place in Phuket to find ladyboys, all of the following 5 hotels are located in Patong.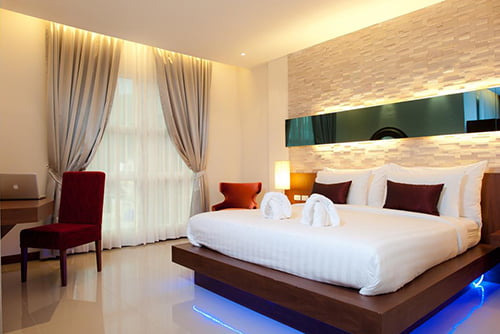 That's the hotel where I usually stay on my trips to Phuket. What I like about it is that it's located in a courtyard next to three or four other hotels off Third Road. That means it's close enough to all the nightlife action (I usually rent a motorbike when I'm in Phuket, and like that you can get to the bars in less than 5 minutes, especially the Patong Beer Bar Complex which is literally around the corner), but at the same time it's quiet enough to sleep well at night. The rooms are modern and the mattresses just right (not too soft, but not too hard either). And their breakfast is awesome, too. They put up a huge buffet every morning with freshly brewed coffee, bread, salad, fruits, ham, rice, vegetables etc. Just check out a few pictures and reviews on Agoda, and you will know why I'm so enthusiastic about the De Coze'.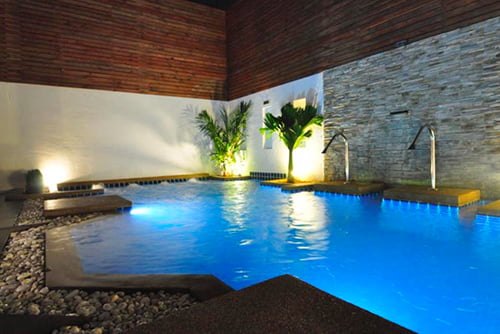 One of the best hotels if you want to bring back a ladyboy is the Forty Winks Phuket Hotel. There are several good reasons to stay there: The retro-style rooms have a great value (starting from about 800 Baht per night) and they have a beautiful swimming pool, which is very unusual for hotels in this price range. The only downside of the Forty Winks is the location: It's situated on Nanai Road, which is about 1km from Bangla Road (the main nightlife area) away. It's not that bad actually, since you can walk there in about 20 minutes, but the next hotel on this list has a much better location. Still, great value for money here.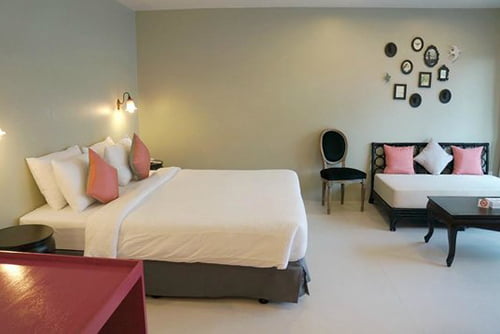 The Acca Patong has everything that the Forty Winks (see above) has too – neat and modern rooms in retro-style and prices starting from about 800 Baht per night – but with one big difference: The location is much better. It has the perfect location on Soi Sansabai which is right opposite of Bangla Road, so you can walk to all the bars and clubs in less than 10 minutes. The Acca is one of the few hotels in this area that allows ladyboys in their rooms, but they will request that she leaves her Thai ID Card at the reception (for everyone's security). The rooms tend to sell out quickly, so check their availability on Agoda (link below).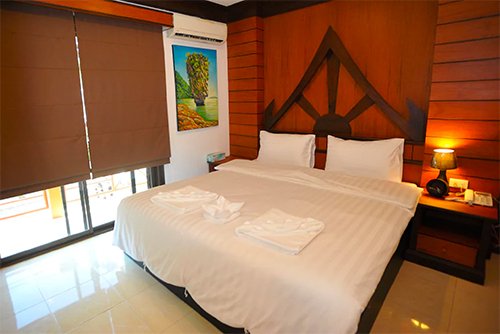 If you are on a budget and looking for a hotel for less than 800 Baht per night, then the Apsara Residence would be a good choice. Just like the Acca Patong (see above) it has the perfect location on Soi Sansabai in the heart of Patong. The only problem is that some of the facilities are somewhat outdated (old TVs) or simply non-existing (no swimming pool). But if you are planning on exploring Phuket's attractions during the daytime and looking for ladyboys for sex at night, then these rooms will be just fine. They are clean, spacious and well maintained, and these are really the most important requirements for a memorable sex trip to Phuket. And yes, of course they are ladyboy-friendly, too.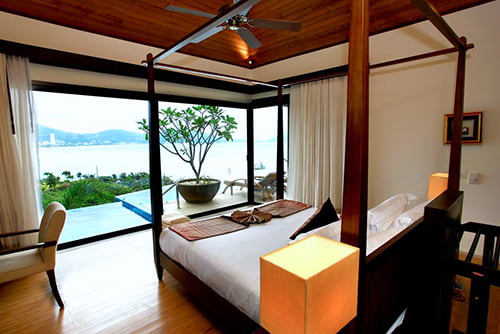 With room rates starting at around 2,400 Baht per night, the IndoChine Resort & Villas is one of the pricier hotels on this list, but at the same time it's also one of the most popular ones: It has won an award for the best ratings among travelers on Agoda last year (you can check the reviews). The main reason for that is that every room here comes with a jacuzzi, and the views over the ocean are simply amazing. Needless to mention that the rooms are super modern and cozy, and the room price includes a breakfast for two – all good reasons to convince your ladyboy to stay "long time" with you. That shouldn't be too difficult since this is without doubt one of the best hotels in all of Phuket.
Note that because all these hotels are quite popular – not just because they are ladyboy friendly, but also because of their great value for money and location – it's not unlikely that they are fully booked when you inquire. So just click through the different hotels and check their availability on Agoda, and always read their latest reviews before you book a room.