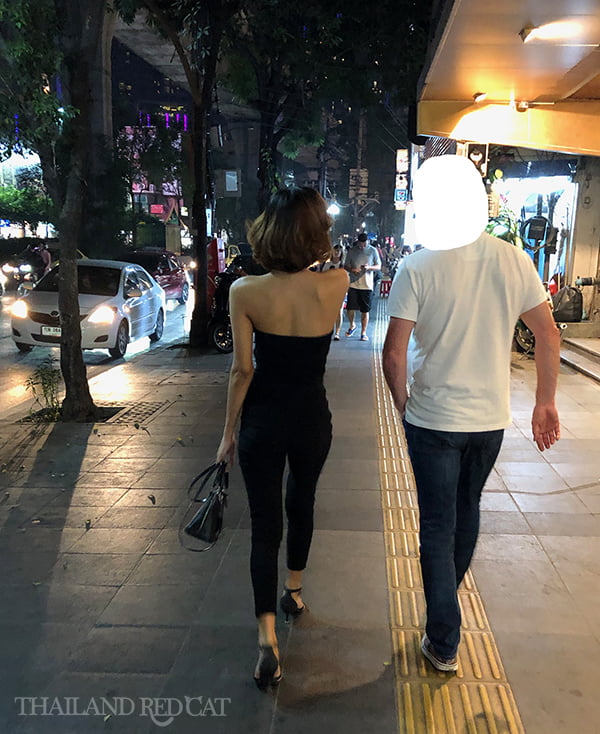 Today it's time for another overview guide for ladyboy lovers and for those of you guys who just want to try it and live out their fantasies for a night. So let's say you met a super hot and attractive Thai ladyboy in one of the go go bars or on Thai Friendly. Then sooner or later you will want to invite her to your hotel room to "watch a movie together".
Sooner if you take a hooker from the bars and later if you meet one on Thai Friendly and need to talk with her online first, then arrange a date, then have dinner and then maybe another dinner before she is eventually "ready for it".
Well, but even on that dating site you have countless of shemales who are more than ready to visit you after you had some ice cream together. It's in fact even easier than with the Thai girls. And not to mention all the hookers on the sites who would come to your hotel room right away without all the "dating" part if you agree to give her some cash afterwards.
But anyway, this guide is not about dating advice, but to give you tips on how to choose a good hotel if it's your goal to meet and sleep with a ladyboy during your stay in Bangkok. So what should you look out for when looking for a suitable hotel?
First of all and most importantly, it should be guest friendly. Or more precisely: ladyboy friendly. Some hotels in Bangkok don't allow their customers to bring back any Thai guests to their rooms at all – no matter whether girls, boys, ladyboys, tomboys or dogs. Then some of them are guest friendly and allow you to invite girls but no ladyboys and I have already written about these girl friendly hotels in Bangkok. So what you need to find is a hotel that has no no-ladyboys policy and doesn't charge joiner fees (some hotels charge up to 1,000 Baht per guest and of course you want to avoid that). Some of them may just keep their ID cards at the reception for both your own and the hotel's safety.
Next, the hotel should have a good location in Bangkok. It doesn't necessarily mean that it should be one minute walk from Nana Plaza, but that it should be situated within easy walking distance from a metro station (MRT, BTS or Airport Link). That's because if you tell your ladyboy where you stay and she knows it's very close to a certain metro station she will be much more likely to go there right away as opposed to some small Soi hidden away from the main areas where she needs to take a taxi after she left your room.
And thirdly, of course you also want to make sure that the hotel offers a good value for money. That shouldn't be too difficult to find since the competition in Bangkok's hotel industry is extremely high and the large booking sites like Agoda have discounts and promotions going on pretty much every day.
With these tips in mind, you can now do your own research on the likes of Agoda.com or Booking.com and compare the hotels, contact them if they are ladyboy-friendly and do research on the location and proximity to the subway stations and nightlife areas. Or you could just check out my list below of the currently five best hotels with ladyboys in Bangkok.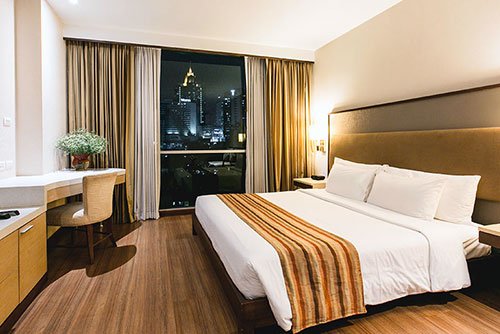 Whenever I have friends visiting me here in Bangkok and I know that they consider "doing it" with a ladyboy then I always recommend them the Adelphi Suites Hotel. Why? Well, first of all they have a "friendly policy" means you can bring any kind of joiner back to your room without any charge. Second, it has a fantastic location just 100m into Sukhumvit Soi 8 and that means it's just a one minute walk to the Nana BTS station, five minutes walk to Nana Plaza and 10-15 minutes walk to Soi Cowboy. Not even mentioning the countless of other bars and restaurants all around, including the probably best blow job bar in Bangkok: Kasalong. But back to the topic: The third reason to stay here is because the Adelphi Suites hotel is very well known. So if you tell a ladyboy from the dating site that you live there – she will probably know that she can conveniently get there by taking the BTS to Nana station.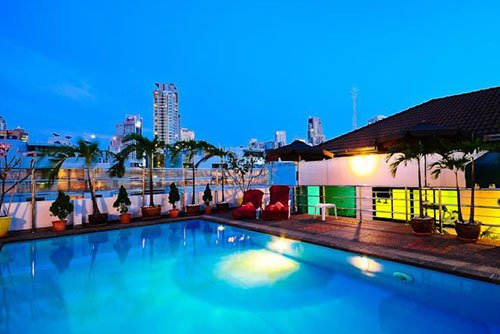 The bad news is that if you tell your ladyboy that you stay at the Admiral Suites she probably won't know it because it's located in Sukhumvit Soi 22 which is not so much known for nightlife but more for happy ending massages. However, the good news is that if you show her some pictures of the nice swimming pool on the rooftop or of the extremely nice and comfortable rooms, she will probably want to go there right away. But anyway, don't take that all too serious. If you are paying a hooker then it doesn't really matter if you stay in a one star or four star hotel. And if you want to meet a "normal" ladyboy then it may be an advantage to "show face" by letting her know that you stay at a nice hotel, but it's much more important to be a nice and polite guy with some sense of humor, and then it shouldn't be that difficult either.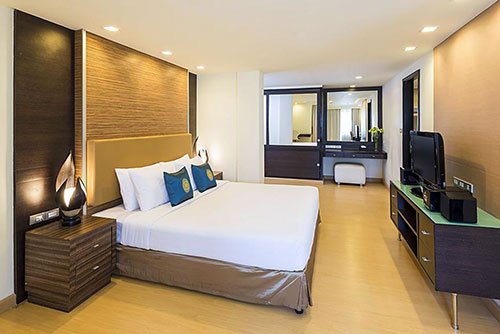 If you plan to visit the Nana red light district to look for ladyboys then the Aspen Suites would be an excellent choice. They are ladyboy-friendly and only require her Thai ID Card at the reception which will be returned to her upon leaving. The location of the Aspen Suites is excellent, too: It's situated in Sukhumvit Soi 2 which is the street next to Soi 4 where Nana Plaza and all the famous bars can be found. Room rates at this four star hotel already start at about 1,800 Baht per night for their grand deluxe rooms which is a fantastic deal given the prime location. Soi 2 is actually relatively quiet compared to Soi 4 so the good thing is that you have a quiet surrounding while being close enough to all the red light action of Bangkok.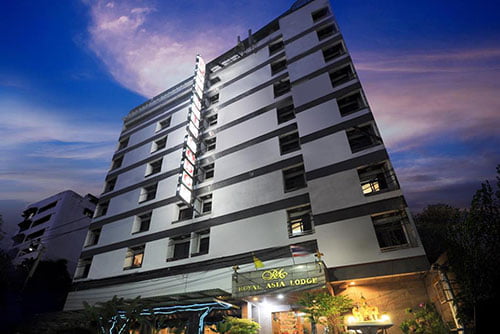 If you are looking for a budget ladyboy friendly hotel with rooms for less than 1,000 Baht per night then the Royal Asia Lodge in Sukhumvit Soi 8 might be for you. Even though it's more or less a budget hotel, they still include breakfast for two in their room price. So you don't need to worry about spending more money the next morning by taking your ladyboy to some restaurant. Supposing you want her to stay with you long time, because most guys that I know, especially the first timers, prefer just a quick short time to get the experience. Oh and before I forget it: The location of the Royal Asia Lodge is quite alright, too: It's about 800m into Sukhumvit Soi 8, which means it's quiet enough to sleep well at night but still close to all ladyboy bars, and the Nana BTS station is just a 5-10 minute walk away.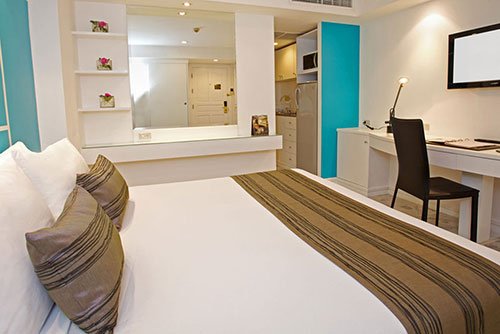 Do you see the mirror on the wall? It can't get any better than this. I have never stayed there myself, but I know from others that they walked in hand in hand with their ladyboys for the night and all they were asked for was to leave their IDs at the reception. The Grand President Hotel is located in Sukhumvit Soi 11, which is one of the most popular nightlife areas in all of Bangkok and right in between Nana Plaza and Soi Cowboy (10-15 minutes walk). The Nana BTS Station is also only 3-4 minutes walk away. Room rates already start at about 1,300 Baht per night for their standard rooms (like the one in the picture is a standard room, not bad at all isn't it?) but they also have deluxe suites for about 2,000 Baht per night, which is still a fair price given the great quality and amenities of this famous 4 star hotel.
I know these ladyboy related posts aren't for everyone, but I think you will understand that I write about these topics every once in a while simply because I see more and more guys hanging out with shemales not only here in Bangkok, but pretty much anywhere I go in Thailand.
That said, if you are interested in ladyboys then you should find this little guide for the ladyboy section useful and if not, then don't worry the next post will be about Thai girls again. I have some very interesting and quite controversial topics to discuss.