You are probably reading this post because you're curious which places in Bangkok are most worth celebrating New Year's Eve at and especially the countdown at midnight. I've just spent my third 31st December in Thailand's capital and think it's time to give you an overview how things are going on this day.
The first thing you should know is that the atmosphere in Bangkok during the end of the year is different than at any other time. For most Thai people family is the single most important thing in their lives and that's why anyone who can get off from work is traveling back to their hometown. 31.12. and 1.1. are national holidays anyway and like this year that 30.12. falls on a Monday most of the companies are closed too so that most citizens of Bangkok (yes, more than 50 percent of roughly 14 million) are traveling out to Isaan, Northern, Central or Southern Thailand.
However, this doesn't mean that New Year's Eve in Bangkok isn't a lot of fun. There are still more than enough local Thais that you can party with, especially at the five best party spots (see below). Not even mentioned the thousands of foreign tourists that pour into the Big Mango just for celebrating Christmas and New Year's Eve.
Already since last Saturday (28.12.), local Thais have been hanging out in the Sois eating and drinking whiskey while listening to Thai songs. Almost like on normal Sundays when the folk is watching Muay Thai, just louder, longer and stronger. So whenever I was walking down my Soi just to get some beer at the 7-Eleven I was always invited by a group of Thais to have a glass of whiskey with them.
So the thing is it doesn't really matter if you spend New Year's Eve at one of the town's commercial party hotspots or at some Soi in Huai Khwang with only Thai people around you – everyone is in great mood and you'll find company (including girls of course) and fun no matter where.
That said, here are the main Countdown Party Locations in Bangkok:
Central World, Siam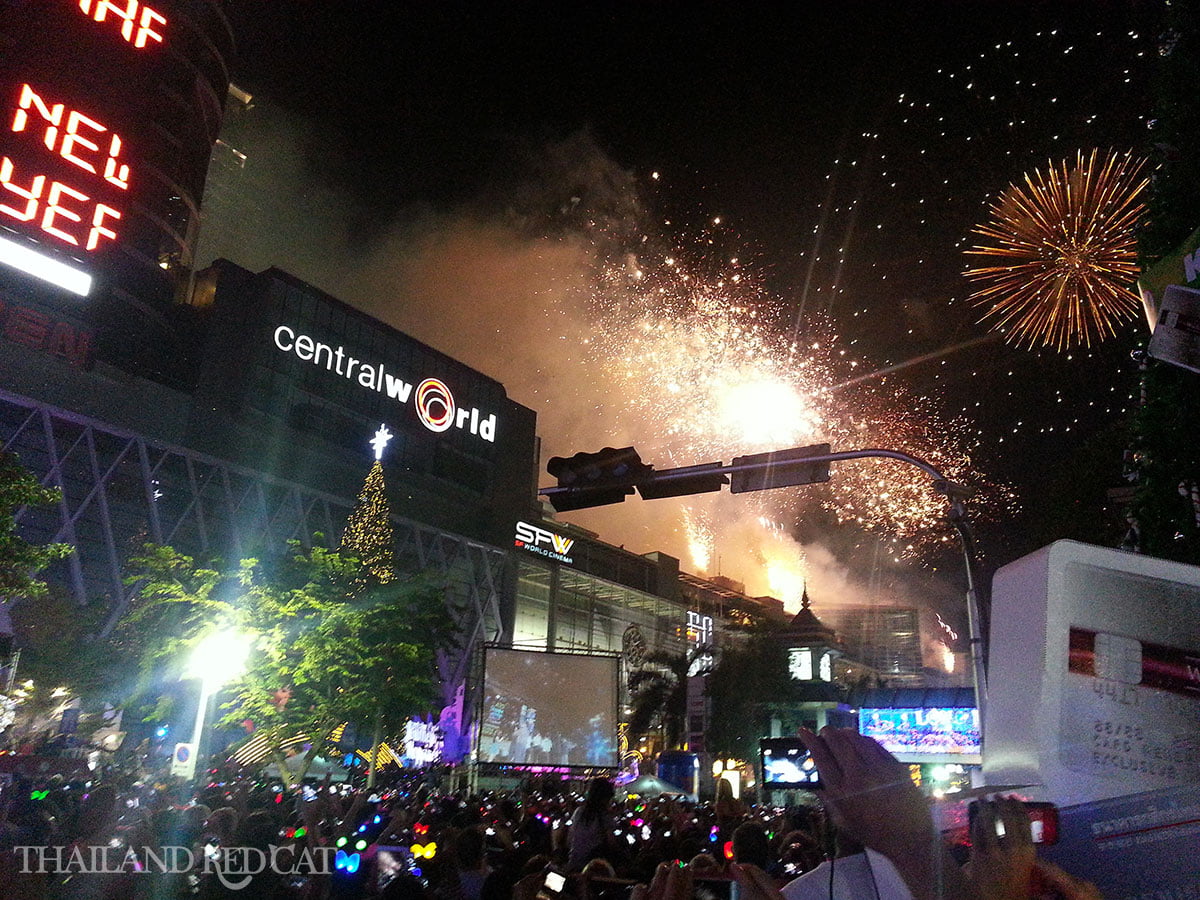 Bangkok's biggest countdown party is held every year in front of the city's biggest shopping mall in the heart of downtown: Central World in Siam. There is a big stage with local and international artists performing already from the late afternoon. On the huge screen at the mall they display the countdown, similar to Times Square in New York.
The fireworks at Central World Plaza are the biggest and longest in Thailand, lasting for about 15 minutes. It's certainly impressive, though not quite as big and sophisticated like in other capitals, e.g. Hong Kong, New York or Sydney.
I went to Central World Plaza for NYE last year and while it was fun to watch the fireworks, I think it will be a one time experience. There isn't anything to do except standing and waiting for midnight and then watching the fireworks for 15 minutes.
If you decide to go there you should come no later than 11pm, it does get extremely crowded with more than 200,000 people pouring into this party hotspot every year.
Icon Siam
Update: There is a new rival location – the new and ultramodern Icon Siam at the Chao Phraya River. The show and fireworks are at least as impressive as at Central World.
Khao San Road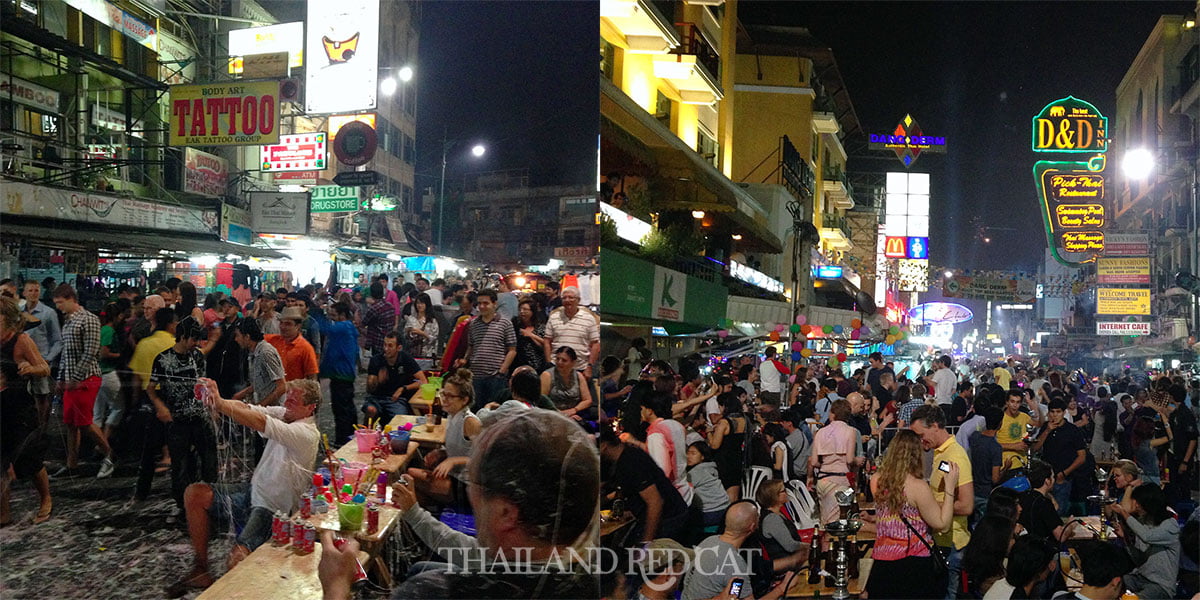 Whenever there is a major festival in Bangkok, Khaosan Road knows how to do it well. There is a stage with DJ and big screen illustrating the countdown at the southern end of the Soi (opposite Burger King) and that's the one major difference to other days of the year. Everything else is pretty much as usual with people partying wild, dancing, drinking and flirting on the street.
Well, and obviously the area is a lot more crowded than usually (almost like during Songkran), from 10pm it's almost impossible to make it from the one end of the road to the other one in less than one hour. There isn't a big firework in Khaosan like in Siam or even Sanam Luang (see below) but you can buy small but loud rockets from the street vendors. Be careful when on the street as things sometimes get out of control.
I went to Khaosan for New Year's Eve this year with my friend and it was definitely worth it. We spent a couple of hours drinking beer at some outdoor bars while watching the scene and countdown and after midnight headed to The Club for partying and girls hunting. Oh yes, there are incredibly many hot Thai chicks coming to Khaosan for NYE and unlike usually the majority not being hookers but all sorts of Bangkokians, students, workers whatever, some even Hi-So's and I also saw a Thai TV star with her Tom drinking Singha at some basic outdoor joint on the street.
Sanam Luang
Just 10 mins walk from Khaosan Road is Sanam Luang, the Royal Plaza. The atmosphere here is a lot more relaxed than anywhere else in town with local Thais sitting together in groups, praying and launching Khom Lois (sky lanterns) into the air.
Clubbing & Thai Girls in Bangkok on New Year's Eve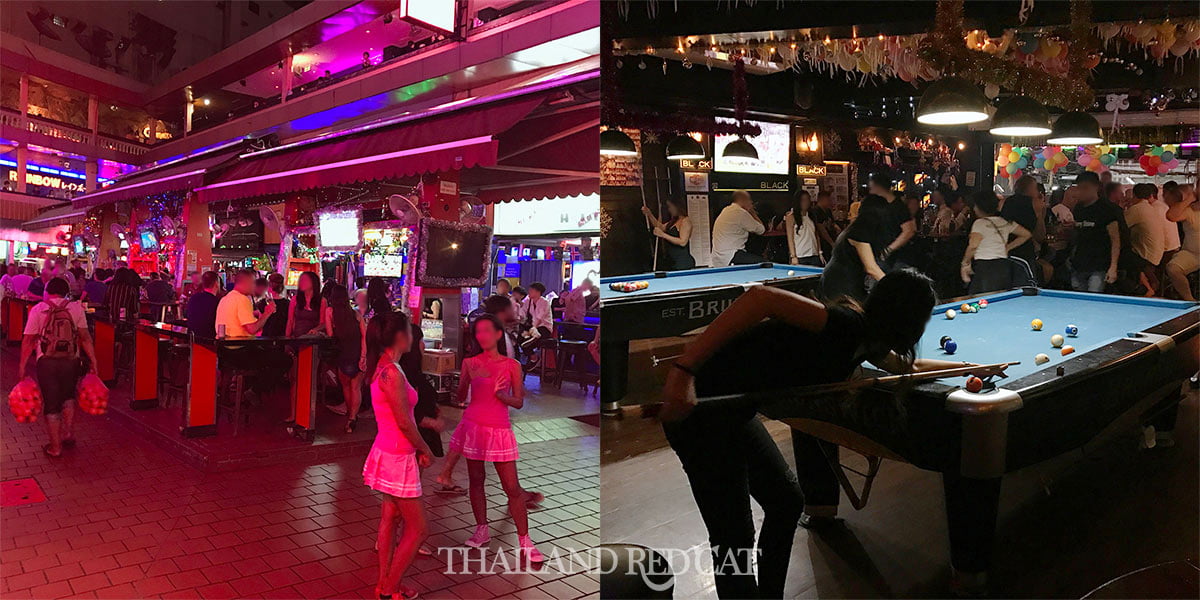 Of course every restaurant and club in Sukhumvit Bangkok has their special New Year's Eve event going on and to check what's hot this year just visit Siam2Nite which is the main online resource for nightlife events in Bangkok.
And if you want to start the new year with the bar girls in Bangkok, then the best place to go is Sukhumvit Soi 4 / Nana Plaza, where hundreds of girls and guys come out on the street before midnight.
Happy New Year!
Sà-wàt-dii Bpii Mài – สวัสดีปีใหม่
Map of the Best Places for New Year's Eve in Bangkok
Videos of New Year's Eve in Bangkok