Ever wanted to go out on the street, fill a big bucket of ice cold water and dump it over someone random? Just come to Thailand between April 13th-15th every year and you can do just that without having your victim yelling at you what the hell you think you are doing.
During Songkran, the Thai New Year, you will have fun like nowhere else in the world. Come to Bangkok, where the madness is at its most extreme, and you will see what I mean. During these three days in April Thailand's capital turns into a war zone.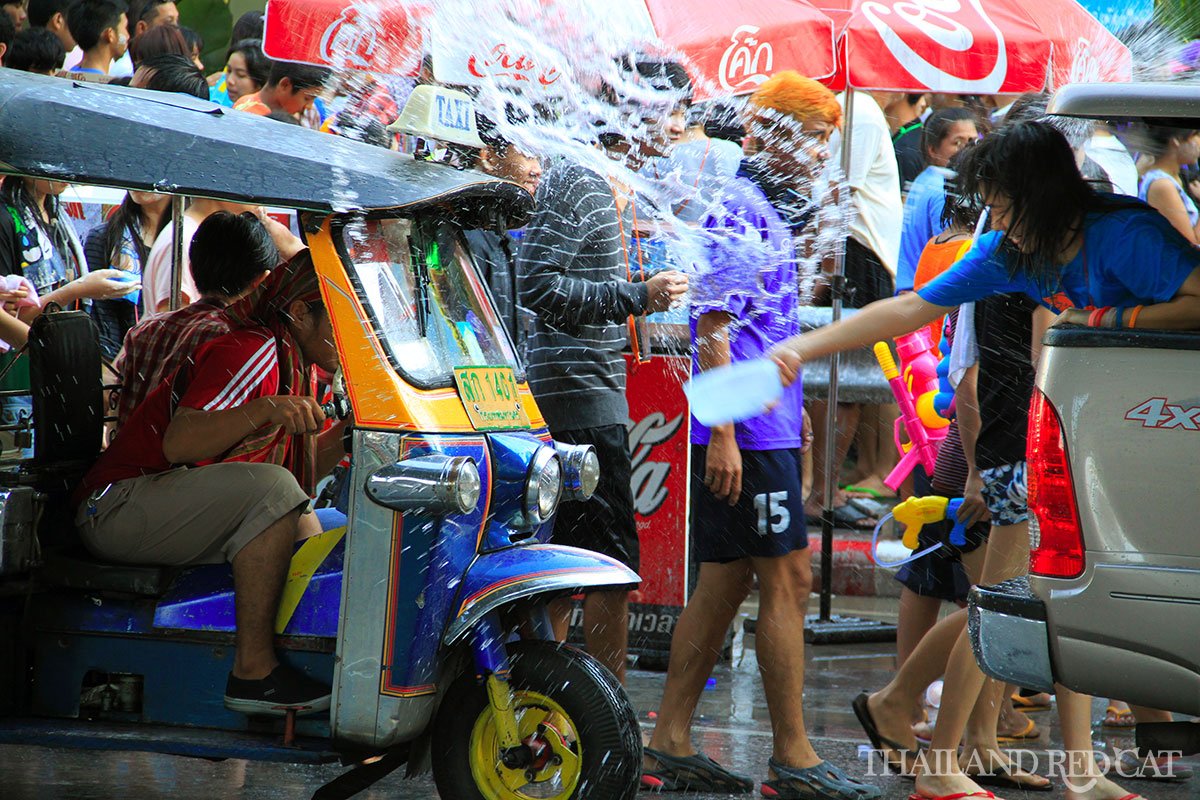 Buckets, Squirt Guns, Hoses – it doesn't matter by what means you make people wet. And besides all the water, people put wet talc (cooling powder) on eachother's faces and shoulders while wishing a Happy Songkran.
Originally, the purpose of the festival was to clean Buddha statues and temples with lots of water and young Thais seeking the blessing of the elders by pouring scented water over their hands – at some point people also started to soak each other with water randomly.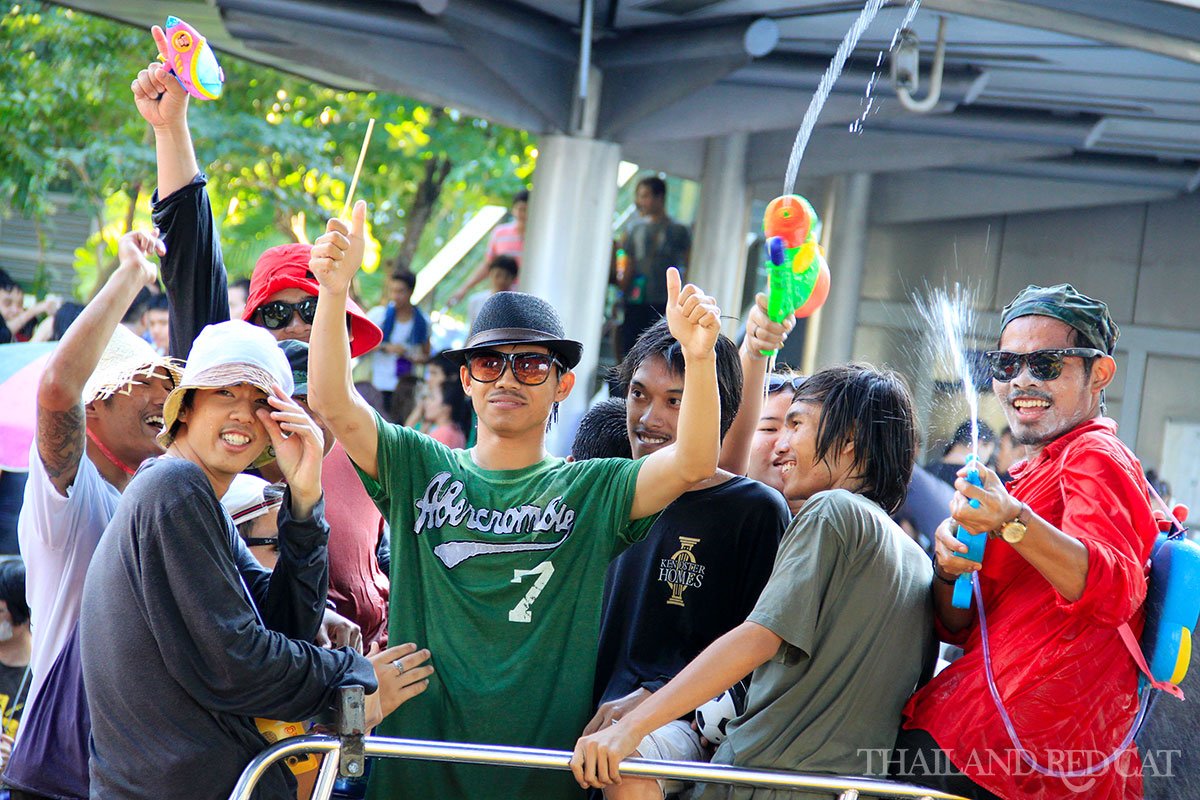 Bangkok is a big city – so where to go for your Songkran experience? These three areas are my picks:
Songkran in Khaosan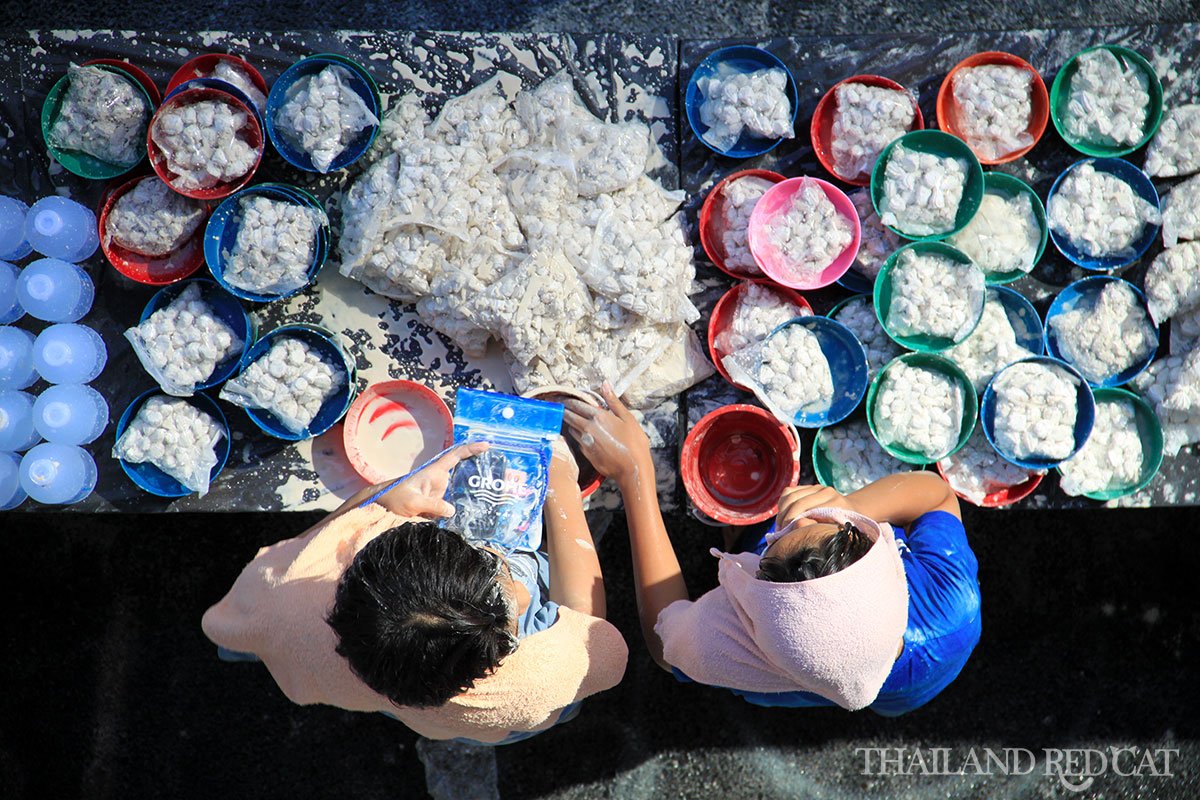 Coming to Bangkok for Songkran and not celebrating at Khaosan is like going to New York City for New Year's Eve and not celebrating at the Times Square.
It's the place where the party starts on April 13 at sunrise and goes through nonstop to the morning hours of April 16. It's the place in Bangkok that attracts most of the backpackers and it's not different during Songkran. But it's probably the only time of the year that sees more Thai people than foreigners in Khaosan Road. That means the place is packed with people. Super packed.
Songkran in Silom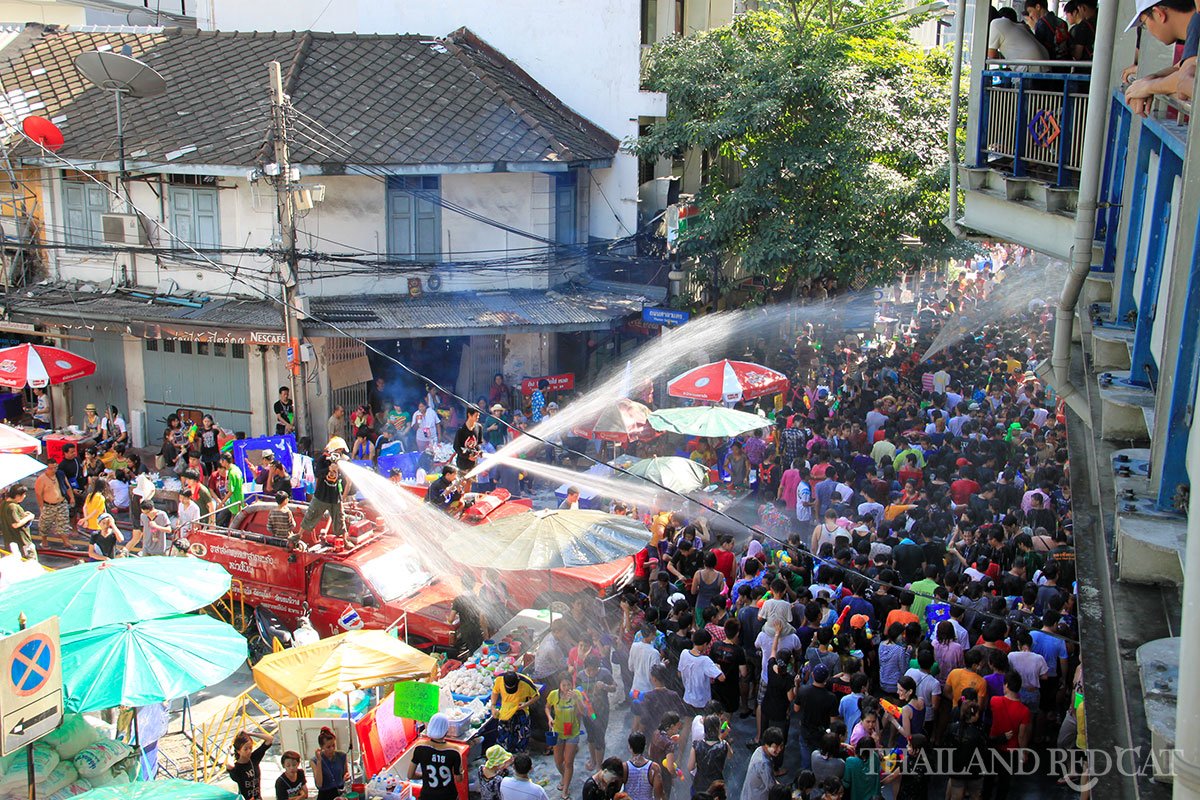 Just slightly less crazy than Khao San, Silom is by far the most popular spot for the locals to celebrate the Thai New Year and the party crowd there is by far the biggest in whole Bangkok.
Similar to Khaosan Road, you walk up and down the street (Thanon Silom), get drenched in water and drench others. If you want to escape the chaos for a while, just go to the big square right at the Silom MRT / Sala Daeng BTS station where they sell tasty street food.
Songkran in Huai Khwang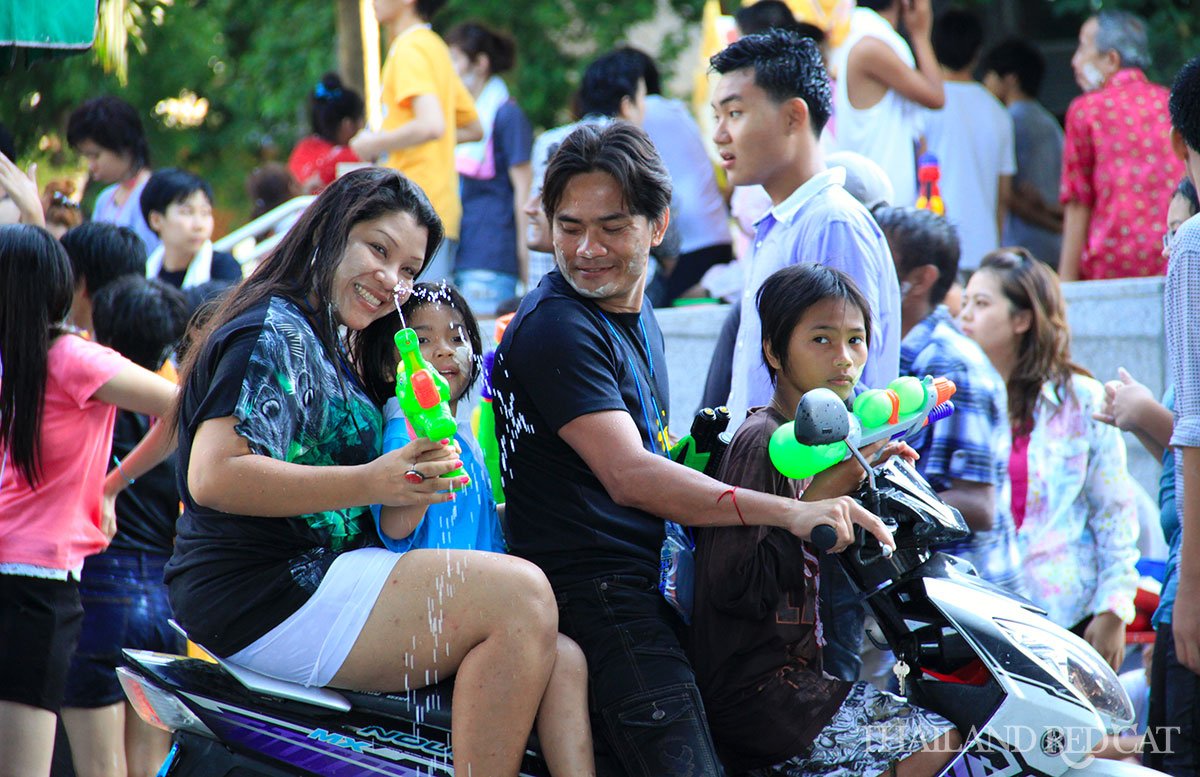 The Huai Khwang area will give you a whole different Songkran experience than the first two.
There are only few foreigners around and unlike in Khaosan or Silom, it's not a melting pot where people from all over the place are pouring in. Here you will be hanging out with small groups of locals that "defend" their area from motorbike convoys or heavily armed jeeps. It's very likely that you will be invited for Thai whiskey by your new friends.
Map of Songkran Hotspots in Bangkok
Some General Thoughts about the Thai Water Festival:
Do use public transportation (MRT/BTS) to get to the "hotspots":
Khaosan: MRT to Sanam Chai – from there Motorbike / Tuk Tuk / Taxi
Silom: MRT Silom / BTS Sala Daeng
Huai Khwang: MRT Huai Khwang
Don't buy your squirt gun at the 7/11, they are overpriced there. Go get one from one of the many street vendors- cheaper and same quality.
Don't shoot at elderly people or animals
Do buy a neon color protection bag that is just big enough to fit your cell phone, keys and money. It's just 30 or 40 Baht and they sell them everywhere.
Don't shoot with water inside buildings (I know that sounds weird but everything else is fair game)
Do smile and have fun