Koh Chang has so much to offer and obviously world class beaches are one of the main attractions on Thailand's third largest island.
They are characterized by shallow, crystal clear and gentle water rather than rough and strong waves. Since more than 80 percent of the island is covered by dense rainforest and several hundred meter high mountains, you will have this feeling of being in a true tropical paradise while taking a dip in the water.
Almost all of the nice beaches on Koh Chang can be found on the west coast. The east coast mainly consists of rough bays and rocks – with a couple of exceptions at the very southeastern tip of the island.
I have been to every corner on Koh Chang – not just up and down the popular west coast, but also all the way to the southeastern end of the island where you only get to by riding the motorcycle along unpaved and hilly roads. Means I can present you what I think are the best and most beautiful beaches. I tried to find a good mix between developed though beautiful beaches and off the beaten track strips of white sand where you can live out your Robinson Crusoe phantasies.
1. White Sand Beach (Hat Sai Khao)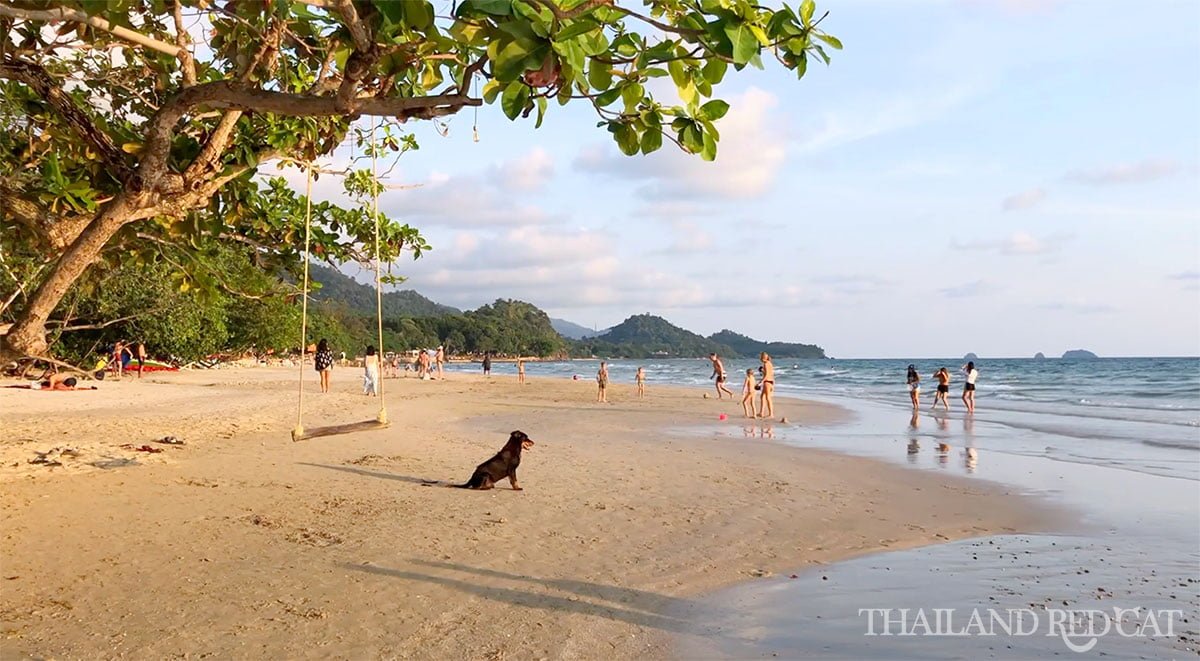 This is by far Koh Chang's most developed and most commercial beach. However you have to put it in relation to other island's main beaches like Patong in Phuket or Chaweng in Samui. If you compare those ones to White Sand Beach on Koh Chang, it's still so different: no nasty mafia, not too many locals walking up and down the beach selling stuff and far less people.
Here you have basically everything you need for a perfect day in Thailand: a wide and beautiful beach with crystal clear water, great beach restaurants with delicious seafood all around, 7-Elevens two minutes from your beach towel, some of the island's most sophisticated hotels and the widest choice of nightlife options on the island.
So yes, White Sand Beach (in Thai Hat Sai Khao) is the most developed, but also the most fun place on Koh Chang.
2. Lonely Beach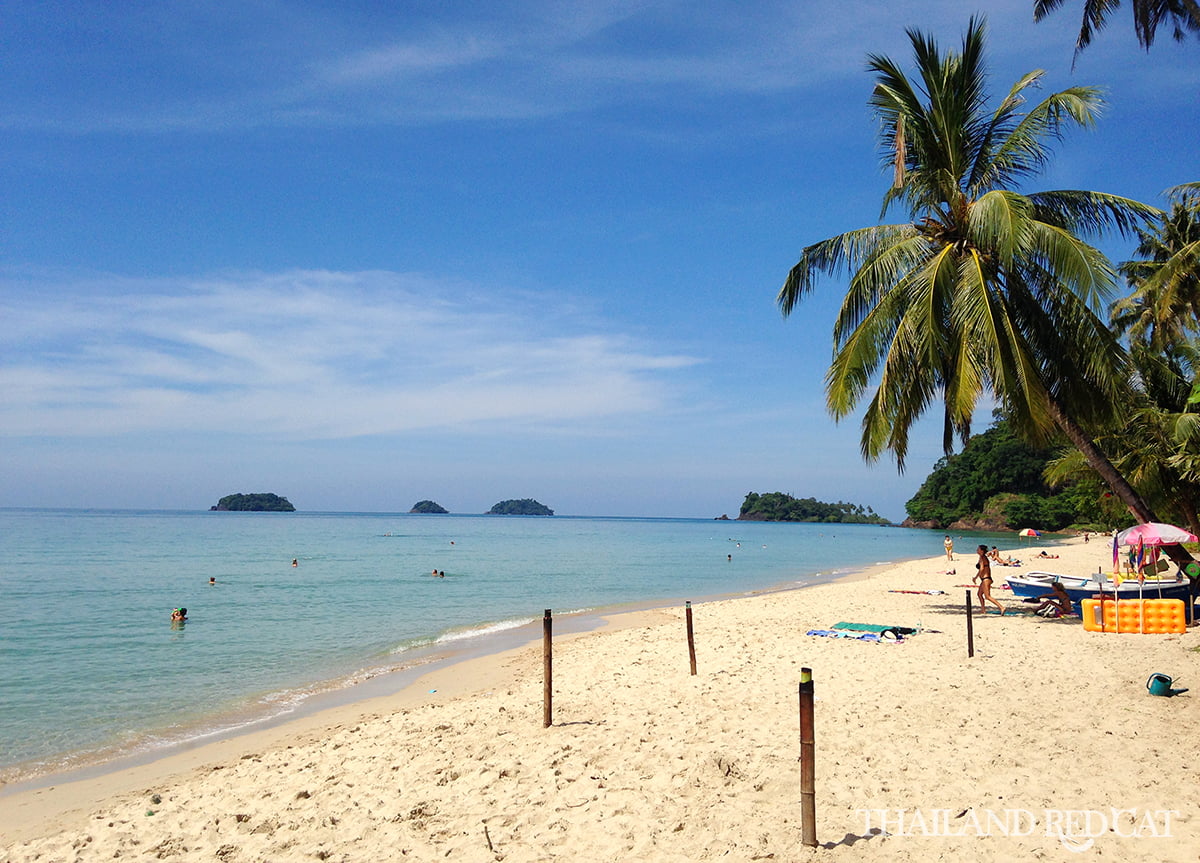 What Khaosan is in Bangkok, Lonely Beach is on Koh Chang: a true backpacker mecca with cheap accommodation, long and loud parties, lots of whiskey buckets and more foreigners than locals (at least during the daytime).
Given the beauty of this beach which has actually whiter sand than "White Sand Beach" it's a surprise that Lonely Beach (which isn't lonely at all) hasn't been eaten up yet by hungry investors looking for space to build luxurious resorts.
3. Koh Chang Hidden Beach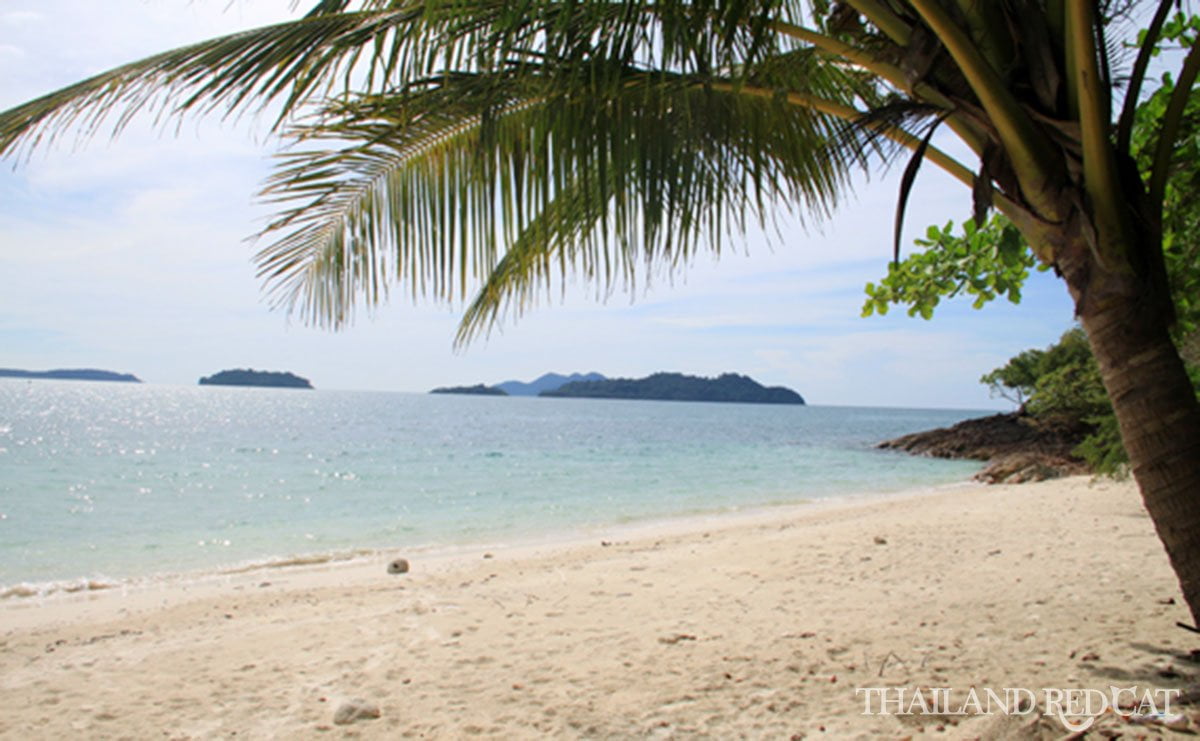 As already mentioned in the introduction, most of Koh Chang's beautiful beaches are on the west coast. However, if you decide to explore the more quiet and mostly rocky east coast on the motorcycle, you will be able to discover this small hidden beach at the very southeastern tip of the island.
It's located right at the Koh Chang Memorial (a WWII stone monument), a very small strip of white sand, crystal clear water, a few small islands off the coast – and usually not a single person in the water. The reason for this is not just because of its remoteness from the tourist hotspots of the westcoast, but also because you need to drive off-road for about 5km and it becomes really challenging (hills, unasphalted, bumpy), so only if you are confident and experienced in riding the motorcycle you should do this trip.
There is another really quiet and kind of hidden beach just a few hundred meters west: Hat Yao (Long Beach).
Map of the Best Beaches on Koh Chang