There are places in Thailand that are best explored with your own vehicle.
Koh Chang, Thailand's third largest island, is such a place. Even though there are frequent songthaew (pick-up taxi) services along the popular west coast, it's not just a lot more fun but also easier to discover the most beautiful beaches, viewpoints and villages on your own motorbike. You can stop wherever you want, take your time and even discover the quiet, non-touristic places.
Especially the quiet east coast is worth a trip, there are less than 20% of vehicles on the roads than there are on the popular west coast and it's really crusin' rather than beach hoppin'. It is possible to drive from any place on the west coast to the southeastern tip of Koh Chang and return within one day – and lots of stops included.
Be careful when riding the motorcycle on Koh Chang. There are some extremely steep and long hills, especially on the west coast. Really, the roads are more challenging than the ones on Phuket, Phangan and Samui. There are also a lot of young foreign backpackers that overestimate themselves and drive fast to impress the girls. If you do decide to ride all the way to the Koh Chang Memorial on the southeastern tip of the island, be warned: The last 5 km is off-road and you need to be an experienced driver to cope with the rocky and hilly unpaved road.
Below are some of my nicest pictures of my trip along the quiet east coast of Koh Chang.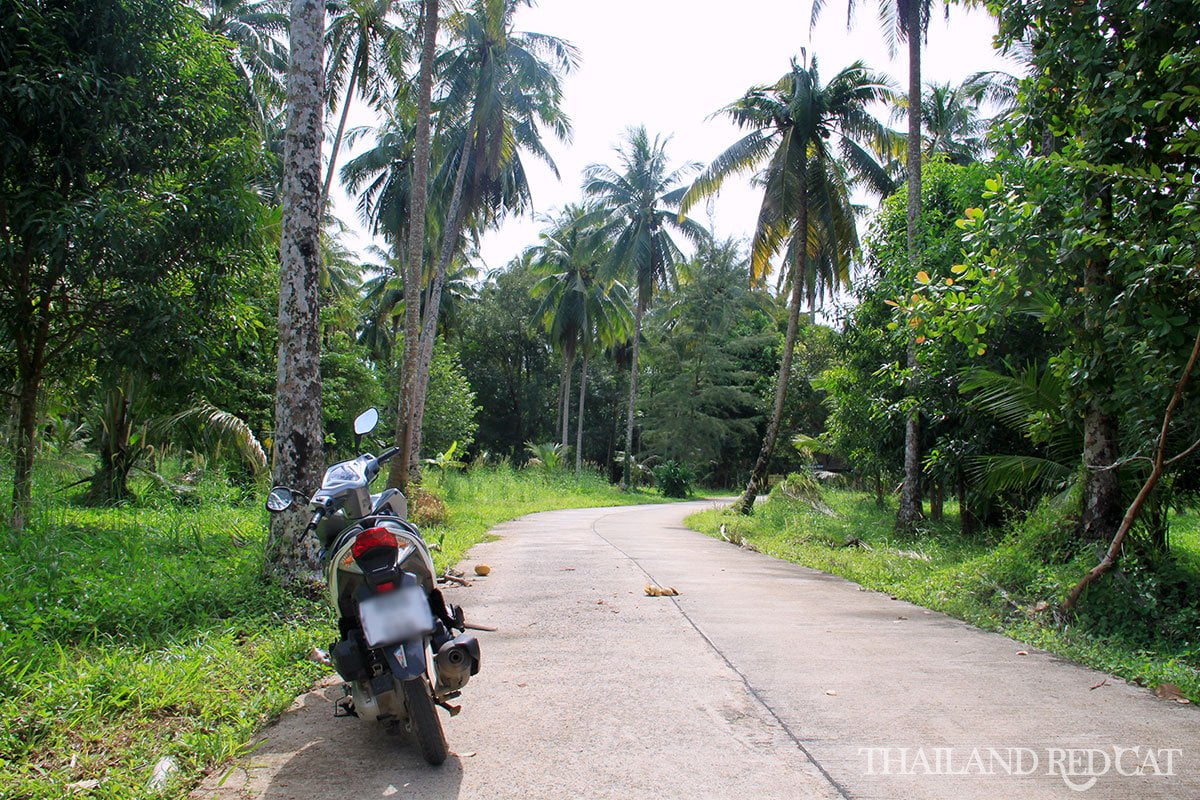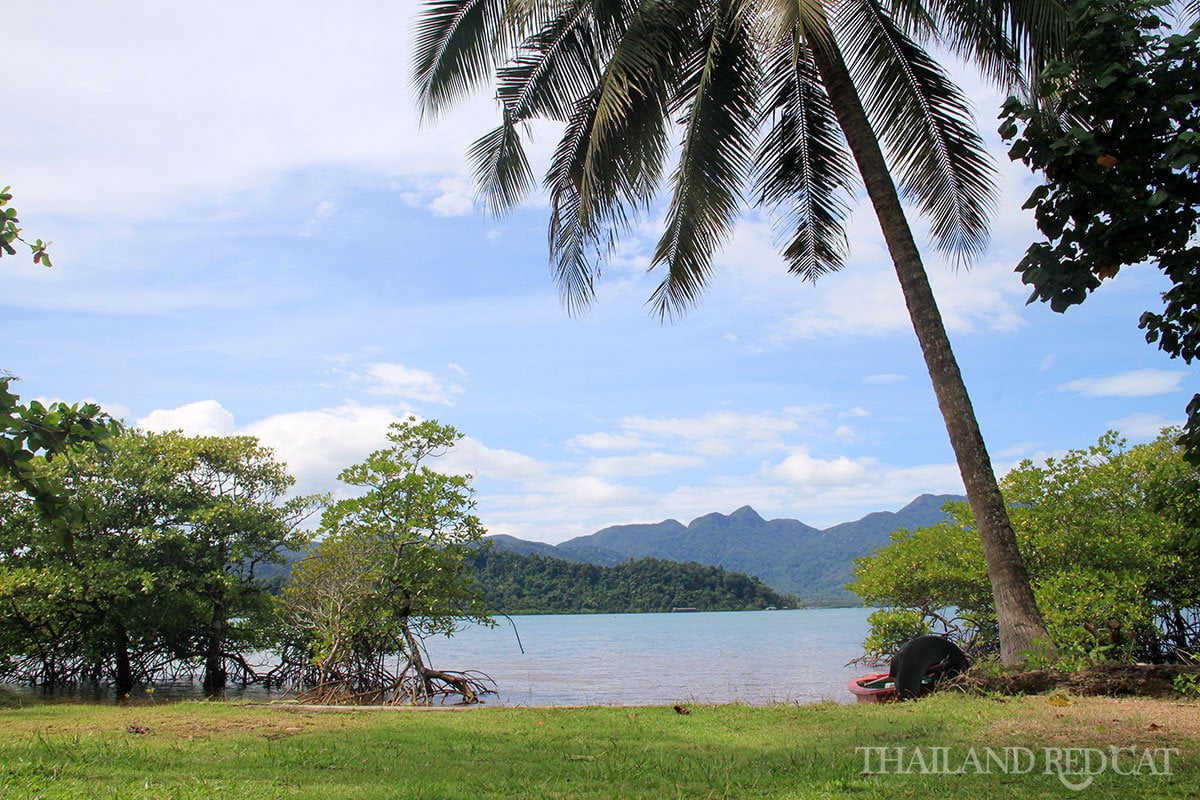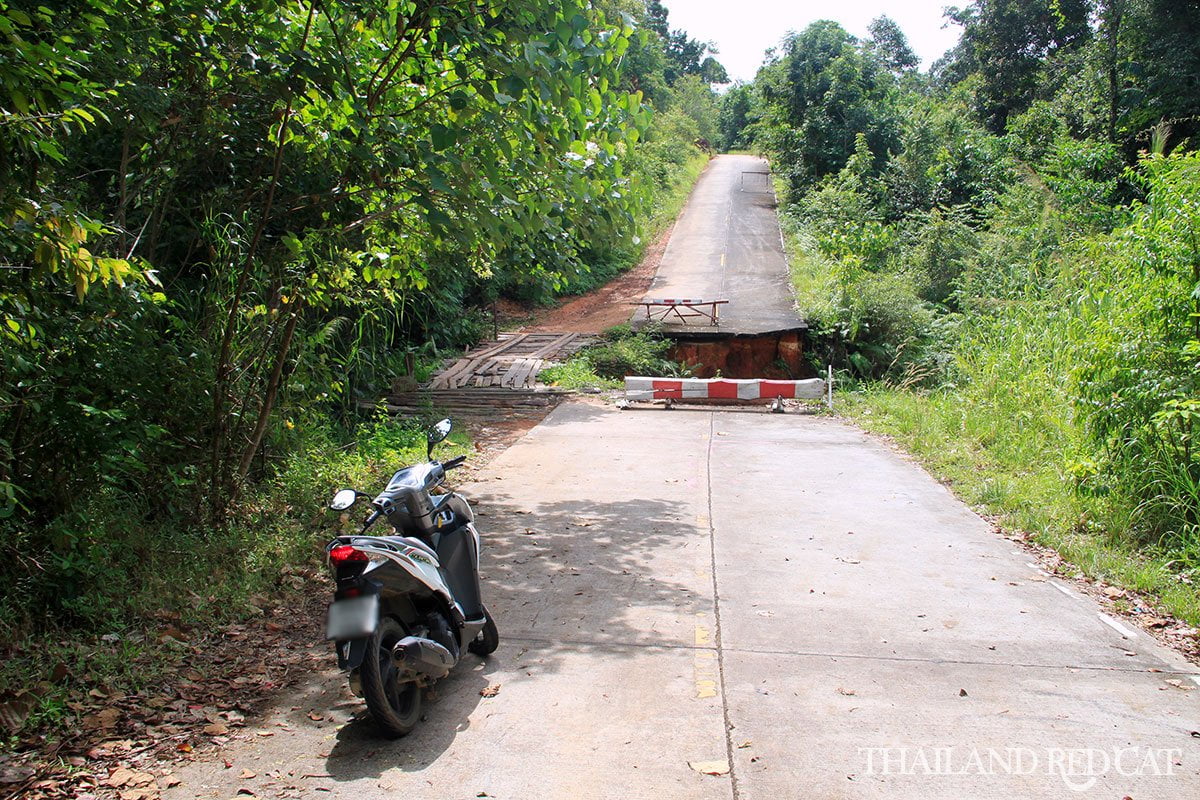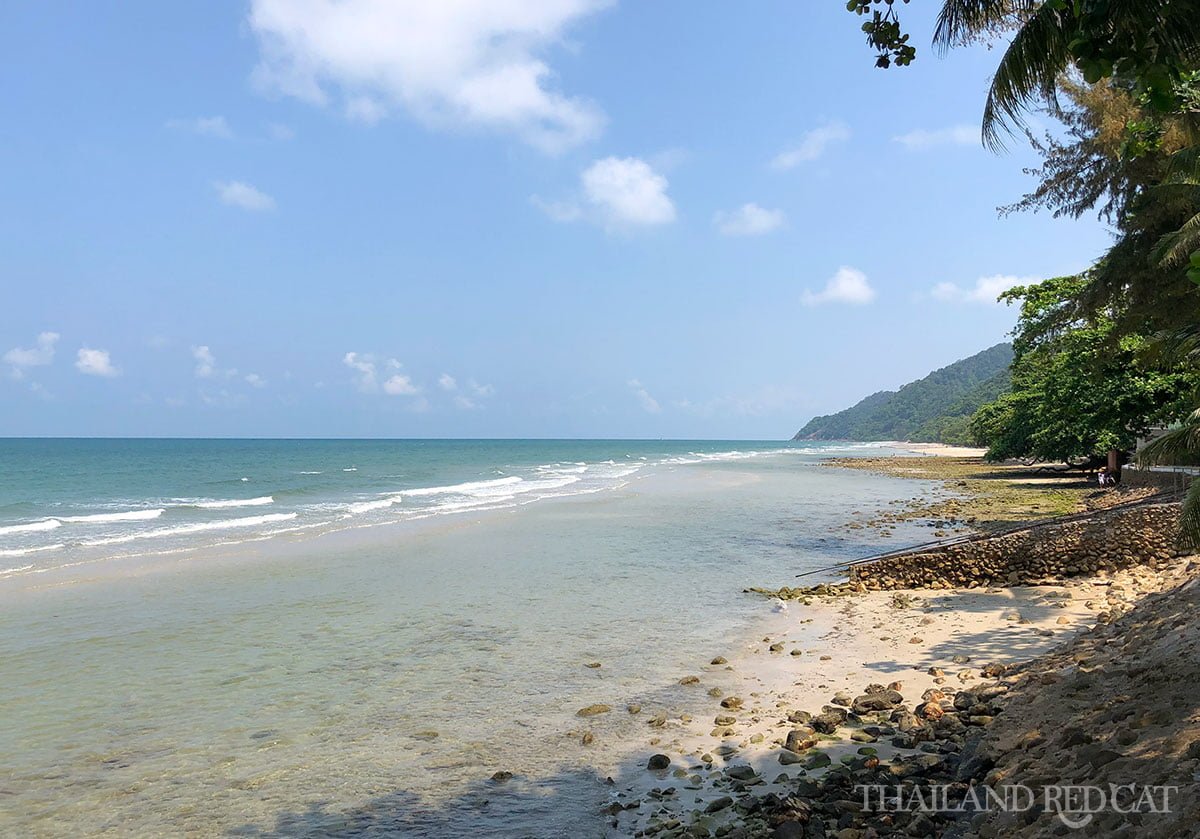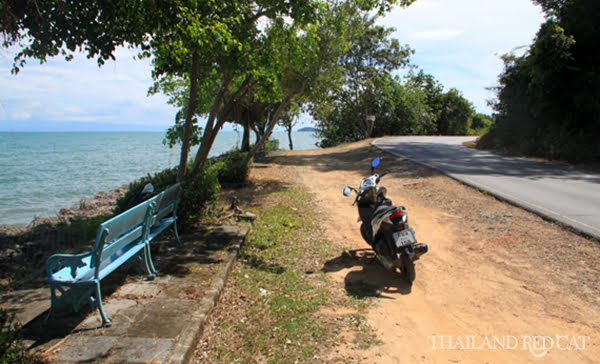 How To Rent a Motorbike on Koh Chang
There are countless of motorbike rental shops as well as travel agents all around the west coast. Most hotels and guesthouses also offer motorbike rental service. The going rate is between 250 and 350 Baht per day, depending on the size of the bike.
You are generally required to provide a valid drivers license (and better carry it in case of emergency) and if you pass a police checkpoint, you are expected to wear a helmet (fine for not wearing one: 500 Baht). Make sure your rental shop provides a helmet, it should be included in the bike rental price.