It's no secret that the Thai lesbian scene is thriving and one phenomenon here in Thailand is that you see mostly Dee-Tom couples. Dee (Dîi / ดี้) is the Thai word for the hot chick with long hair and Tom (Tɔɔm / ทอม) her girlfriend that looks almost like a guy with her short hair and guy's clothes, and she is the one that takes up the male part in the lesbian relationship (means she is also paying for most of the bills).
Now obviously there are not only girls who really like that kind of Tom girl (or "Tomboy"), but also lots of guys, foreign and Thai alike. I have several friends that asked me where to find some lesbian clubs to meet Toms.
So here is a list of some of the best lesbian / Tom bars in Thailand.
Zeta Bar / E-Fun – Bangkok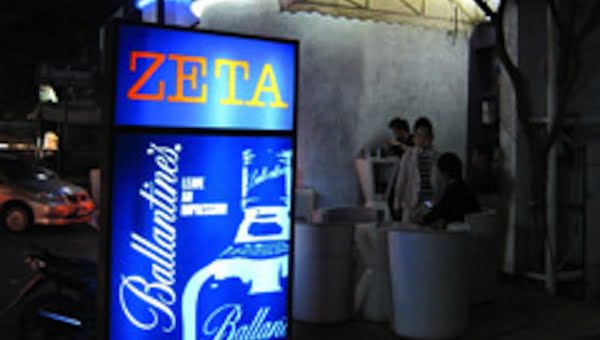 Both of these bars are located on RCA, Bangkok's favorite local nightlife area in the Ratchada district. It's a 20 minute taxi drive from Sukhumvit and not only does it have some of BKK's most popular night clubs (like Route 66 or Onyx), but also the first lesbian only bar called Zeta that opened its doors in 2006.
Only recently another hugely popular lesbian / Tomboy bar called E-Fun opened right opposite.
Unfortunately there is a strict "no-men" policy so the only thing you can do is have a drink at one of the many other bars or restaurants nearby and try your luck with arriving or leaving Toms. Both venues open daily from 9pm till late.
Oscar Karaoke & Pub – Pattaya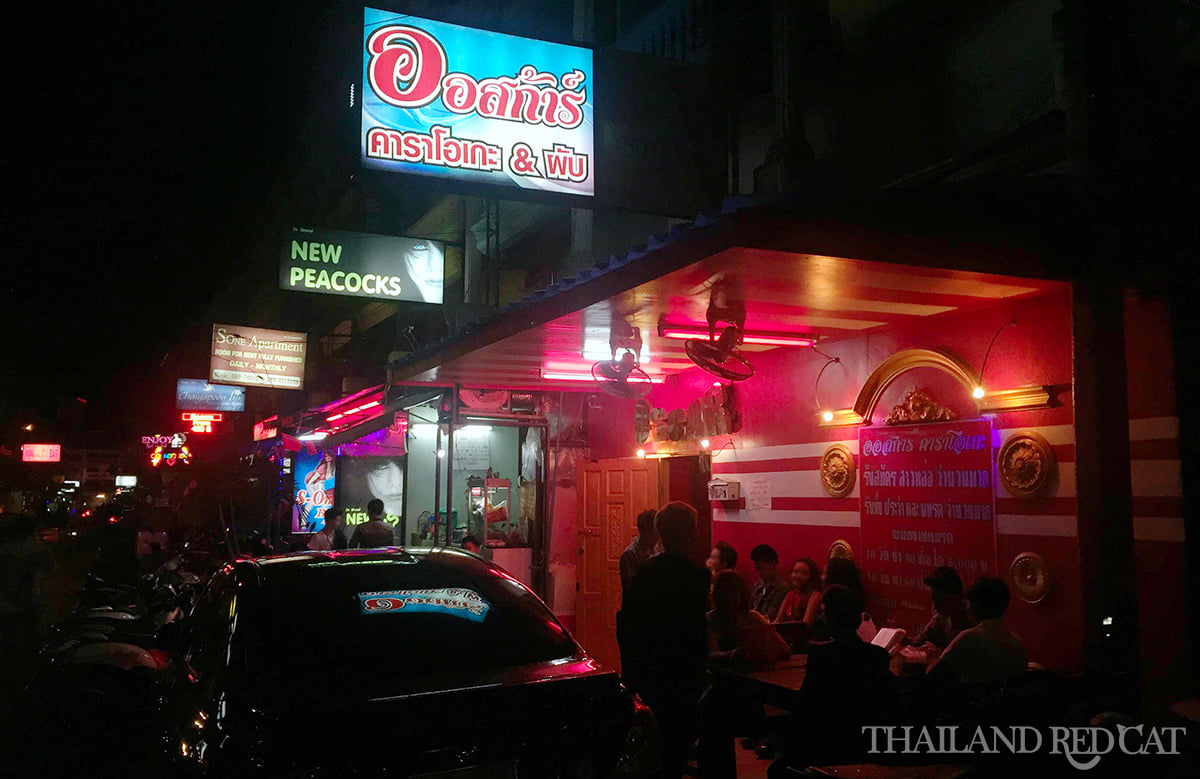 The best and most popular place to meet Toms in Pattaya located off Soi Buakhao. When I walked into this bar last week, one of the many hot (and handsome) Tomboys giggled while asking me: "Are you a Adam?". That's how they call guys who like Toms here in Thailand. This place is mainly a karaoke, but they also have a big main room where it feels more like a bar – or pub how the Thais like to say.
It's 520 Baht for a bottle of whiskey including mixers, 200 Baht per hour for one of the Toms (feel free to pick more than that) and if everything is going well you can take them out by paying the bar fine of 1,000 Baht.
Oscar is hugely popular, mainly among Thai girls and even Farang girls who are willing to pay somewhere between 1,000 and 3,000 Baht for sex with some of the hottest Toms in Pattaya. But of course you are also welcome as a Farang guy – just expect to get some surprised looks when you enter the bar.
Shela Tomboy's Club – Pattaya
Pattaya's second best Tom bar is located right opposite Hollywood Club in North Pattaya. Bar Shela Tomboy Club is one of the only lesbian bars that I know that doesn't have a strict "no-men" policy means you can go inside, have a drink and enjoy your time with one of about 30 Toms.
Bar Shela is open everyday from 9pm to 6am and the busiest time is around 2:30am when lots of working girls come in after they've finished work or finished with their guys. There are even short time rooms that cost 500 Baht and include the bar fine.