If you are visiting Chiang Mai for the first time, you are probably looking for a quick and up-to-date overview on the best places to meet girls for sex – and that's exactly what I will show you in today's post.
Chiang Mai is still a bit underrated (or underestimated I should say) among mongers in Thailand, but that's quite surprising really: Sure, you won't find a huge beer bar scene comparable to Soi 4 in Bangkok or Soi 6 in Pattaya (the main strip with about 30 girly bars is on Loi Kroh Road, which is still not bad at all), and also the go go bars kind of suck here (there are currently only 3 such places, and it's more like a tourist rip-off than good entertainment at decent prices).
But the one type of place where Chiang Mai really stands out are the massages – there are lots of soapy massages spread all around town, plus smaller body-to-body sex spas that not many tourists know about.
And then of course you don't always need to pay money if you want to have sex here – you can also meet plenty of nice and attractive northern Thai girls in Chiang Mai, either by playing the day-game by flirting with the staff in the restaurants, 7-Eleven or other shops – or by simply using the dating site to arrange dinners or such.
But let's go through them one by one:
1. Online Dating Site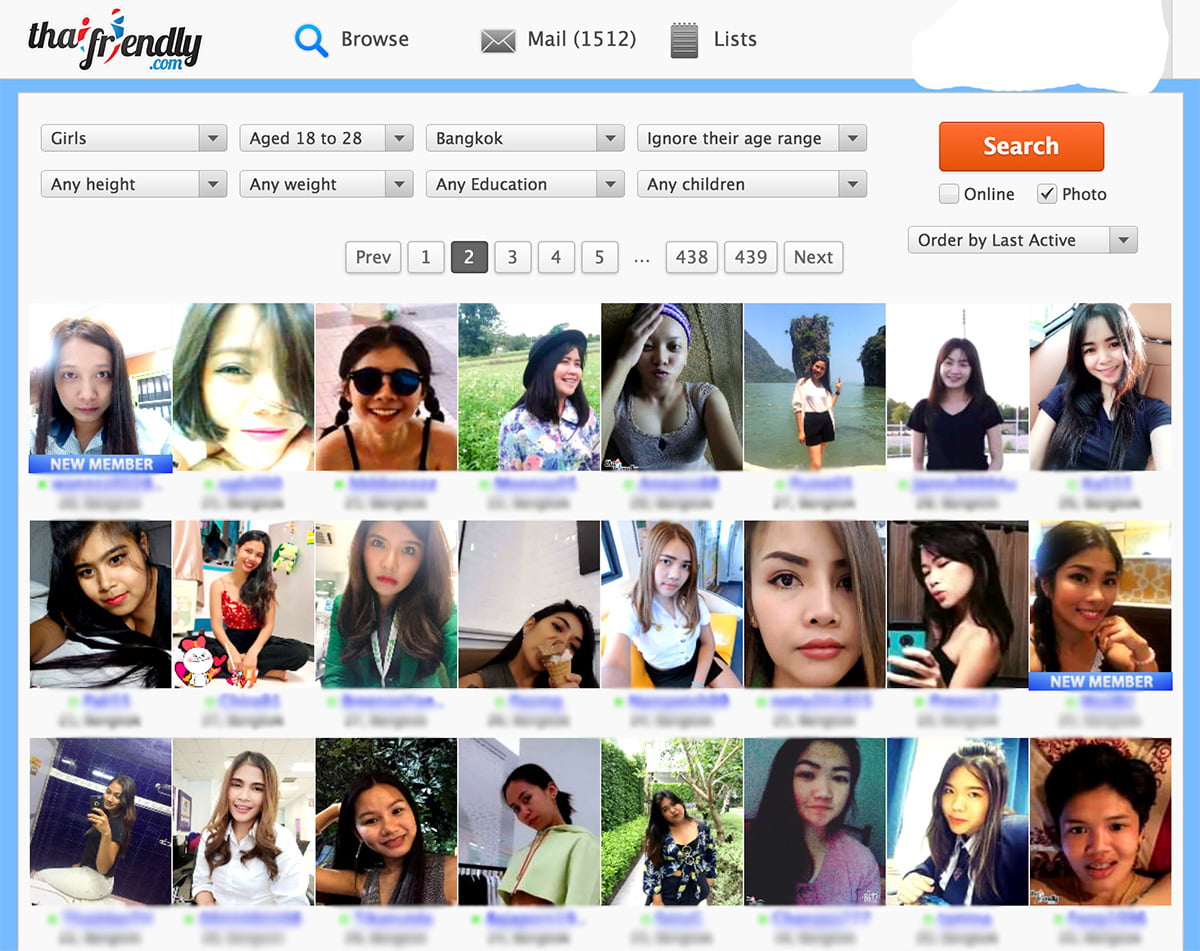 Chiang Mai is one of the best places for online dating in Thailand. There are so many nice Thai girls here who are looking for a foreign boyfriend, or just some casual dating.
Thai Friendly is the biggest free dating site in Thailand. It has more than 2.3 million active users, and it's easy to get talking to a few girls living here, and arrange a few dates for different nights of your stay. You can do that before even arriving here.
This is without doubt the best way to meet girls for sex in this city for free (and everywhere else in Thailand really) – sure, you can also try talking to the girls in everyday life situations. You will have good chances there, too, but it will take you more effort as the girls are often too shy to flirt with a foreigner in public – different to the dating site, where they can talk with you on their phones first, and they are all there for one reason anyway: to meet a nice man.
2. Massages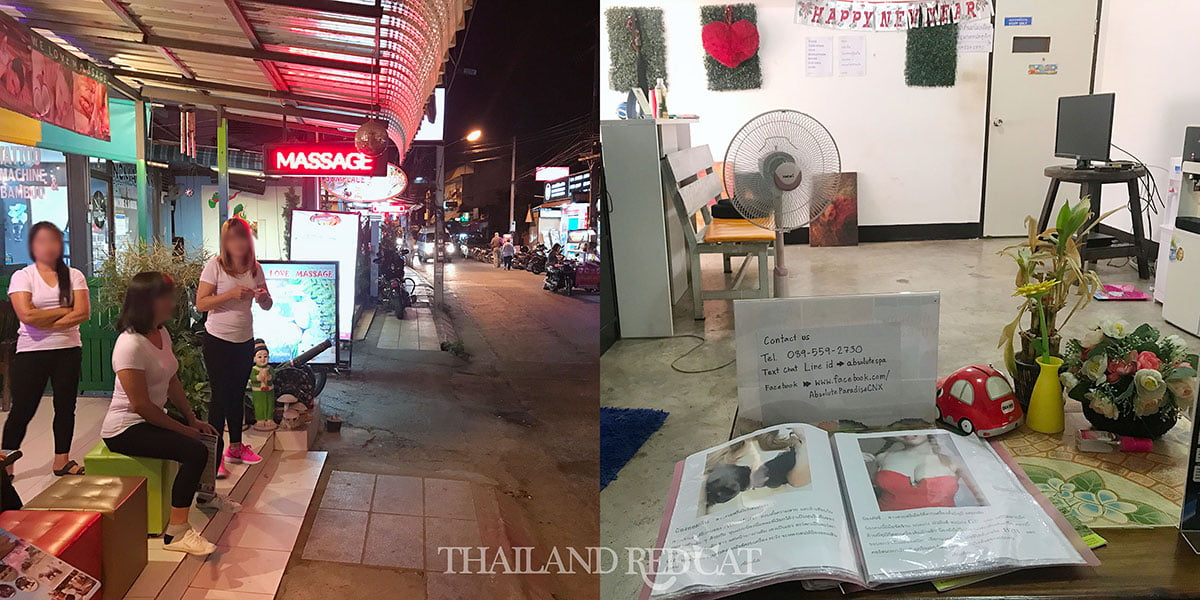 Chiang Mai is a paradise for massage-lovers: There are the small happy ending massage salons (left picture) where you can get a hand job for a tip of 500 Baht, and the soapy massage parlors (like "Sayuri" & "Ping Payom") with the infamous "fishbowls" where you can pick a girl, pay a fixed price of about 1,500-2,500 Baht and get 1.5 hours of bath, massage and sex.
But there is also a third type of massages in Chiang Mai: The body-to-body spas (right picture – "Absolute Paradise Spa"). They are more hidden away outside the city center, and have some really young, hot and often also surprisingly busty ladies working. A standard session including body to body and hand job usually costs about 1,200-1,500 Baht in these places, and if you want to have sex then you have to talk with your girl – usually they ask for a tip of 1,000 Baht.
I have marked each of these places on the map – you can find it at the end of the guide.
3. Street Girls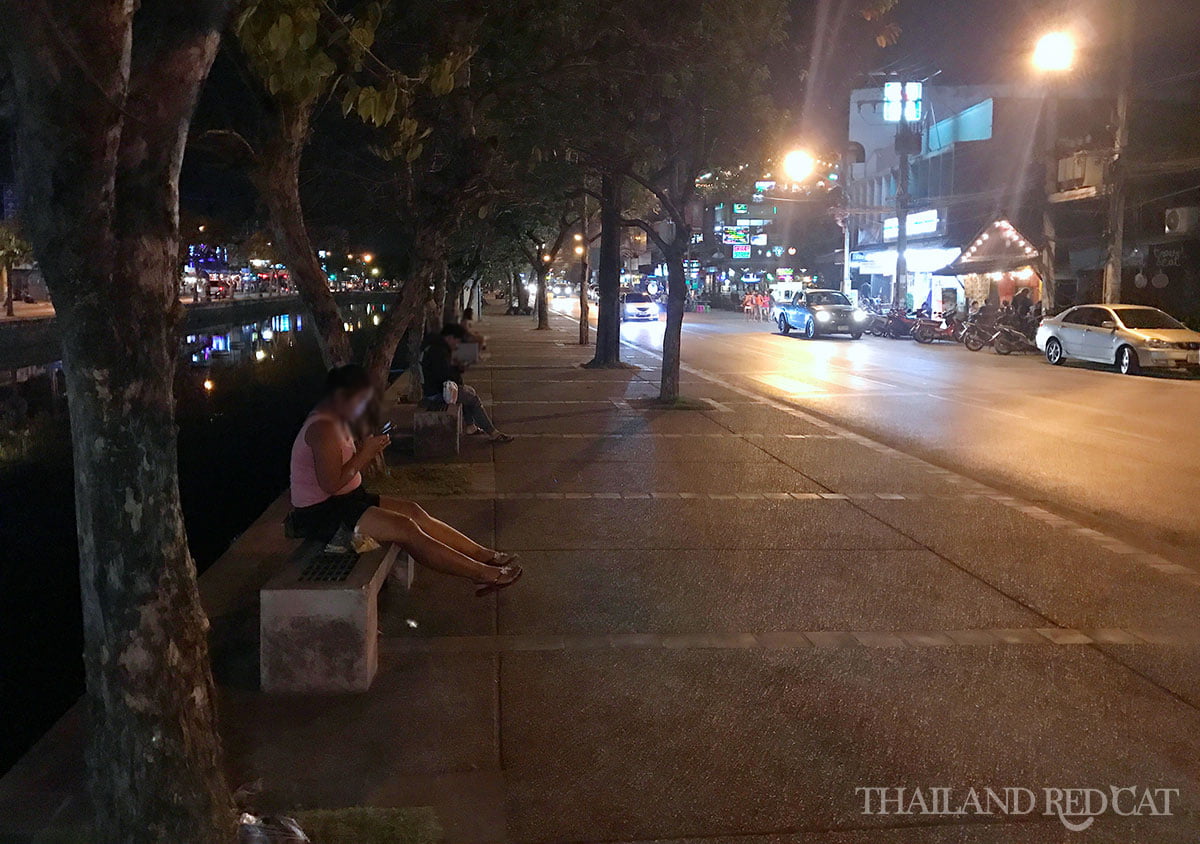 Another place to meet girls for sex are the street prostitutes in Chiang Mai. They are obviously not the most attractive women you can imagine (if they would be, they would rather work in the massage parlors, or at least be confident enough to do some freelancing in the clubs), but that also means that their price is more than reasonable:
After some negotiating, those girls would join you to your hotel for about 800-1,000 Baht for short time.
The darker areas around the Tha Phae Gate (picture) is the prime spot for street hookers to hang out from about 10pm.
4. Beer Bars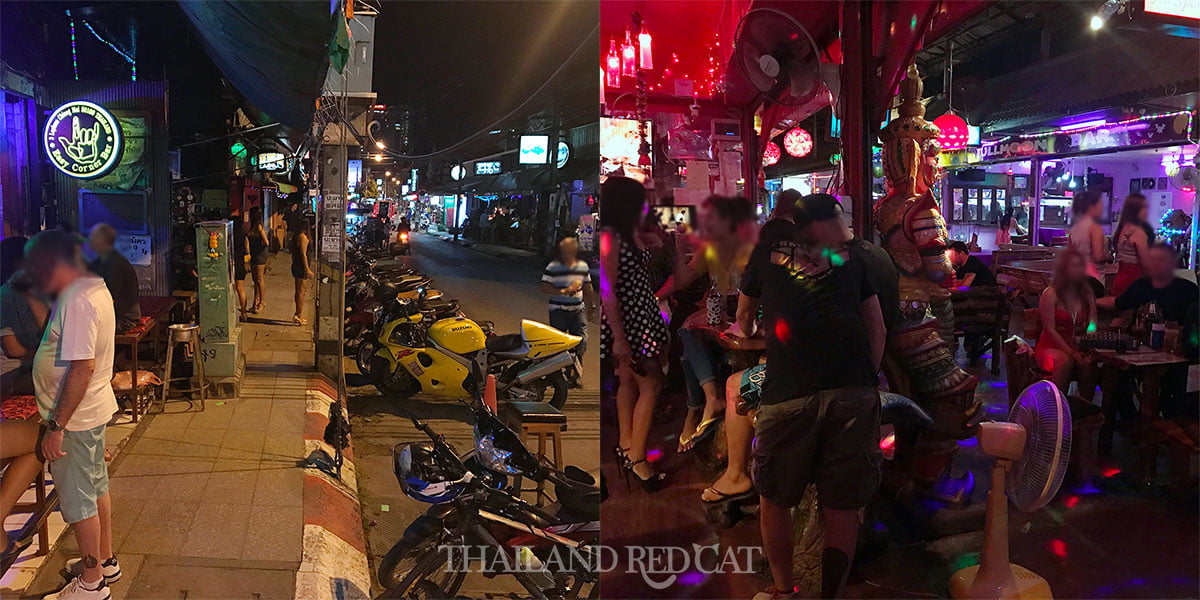 The beer bars are great places to hang out, play games with the girls (like billiard, Jenga or Connect Four), and buy them lady drinks which cost a bit more than your own drinks (about 150 Baht, of which she receives about 60 Baht), and later pay the bar fine for the girl if you want to take her out for sex (about 500-800 Baht for the bar fine, and 1,000-1,500 Baht for sex).
If you want to try to save some money, you can ask her for her Facebook or Line contact, and meet her after work, or the following day before she starts working again (usually 6-7pm). That way you won't have to pay the bar fine and too many lady drinks.
The areas with the highest concentration of these beer bars are Loi Kroh Road (left picture), and the Chiang Mai Entertainment Complex (right picture) on the same street.
5. Nightclubs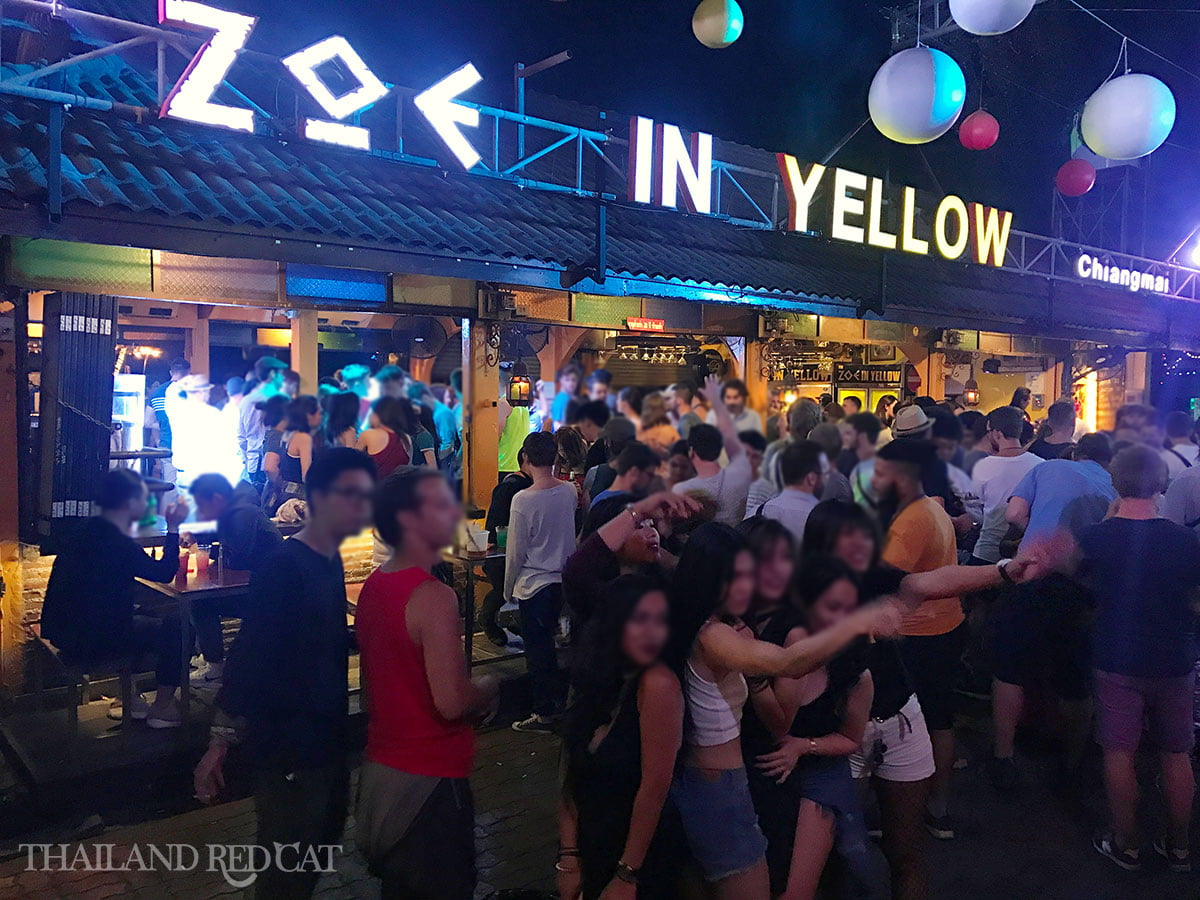 Where do you think the girls in Chiang Mai go at night if they want to party and maybe also meet a nice foreigner? Correct, the nightclubs.
Zoe in Yellow (picture) is an amazing club with plenty of girls who like foreigners. Just be aware that a large share of them are hookers, means you will need to pay them 1,000 Baht or so for sex. But the line between prostitute and "curious" girls is really thin here, a lot of them will just go home with you and don't ask for any money if you party and drink with them first. Great place Zoe, my favorite bar in Chiang Mai. It just sucks that they have to close at midnight (but that can also be a good thing, since you can suggest to go "watch TV" in your hotel instead of heading to another club).
Spicy is the infamous late-night club in Chiang Mai, and 90% of the girls there are hookers.
And for a more "authentic" experience with mostly regular girls, check out Warm Up Cafe up in hip Nimman. You'll find some of the hottest and most beautiful northern Thai girls there – though be warned that a lot of them have some attitude, so you will have to work much harder to succeed with them (and also dress nicely and have a bottle of whiskey on your table like the Thais do).
Map of Places to Meet Girls in Chiang Mai
Happy Ending Massage Salons = Yellow Pin
Soapy Massage Parlors = Blue Pin
Body-to-Body Massage Spas = Purple Pin
Street Girls = Red Pin
Beer Bars = Beer Pin
Nightclubs = Drinks Pin
Video of Girls in Chiang Mai