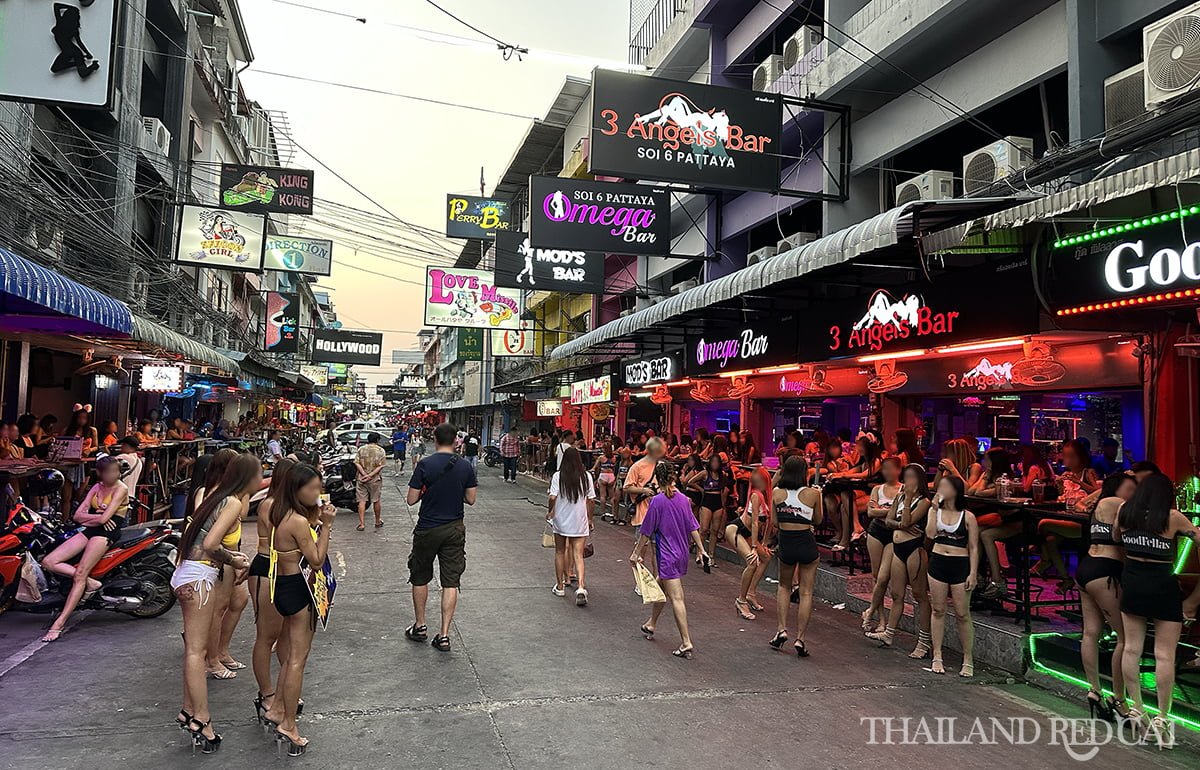 When you're walking down the street full of bars with young and sexy girls each and everyone trying to lure you in for a "shower" in one of their private rooms upstairs then you know you're either dreaming in your boring home town or you are actually right there in Pattaya's infamous street: Soi Sex. Ahhh…. Soi Six.
By driving down Second Road all the way from Walking Street you will notice that there are less and less bars with each Soi you're passing and once you reach Soi 6 it's a big surprise how busy it is and easy to get overwhelmed by what is going on here. There are literally dozens of bars each filled with lots of girls, most of them standing outside trying to make you come inside for short time sex.
So yes, this street has more than 40 brothels right next to each other that look like typical beer bars only from the outside.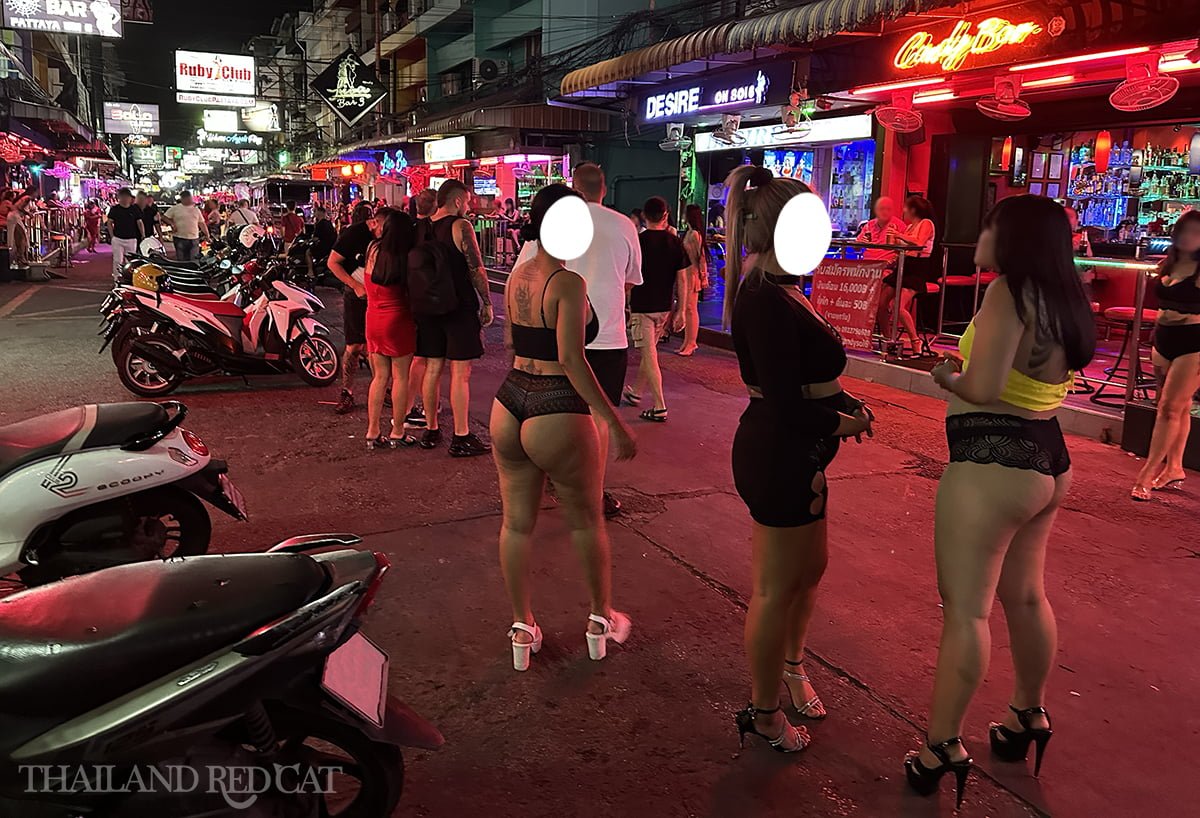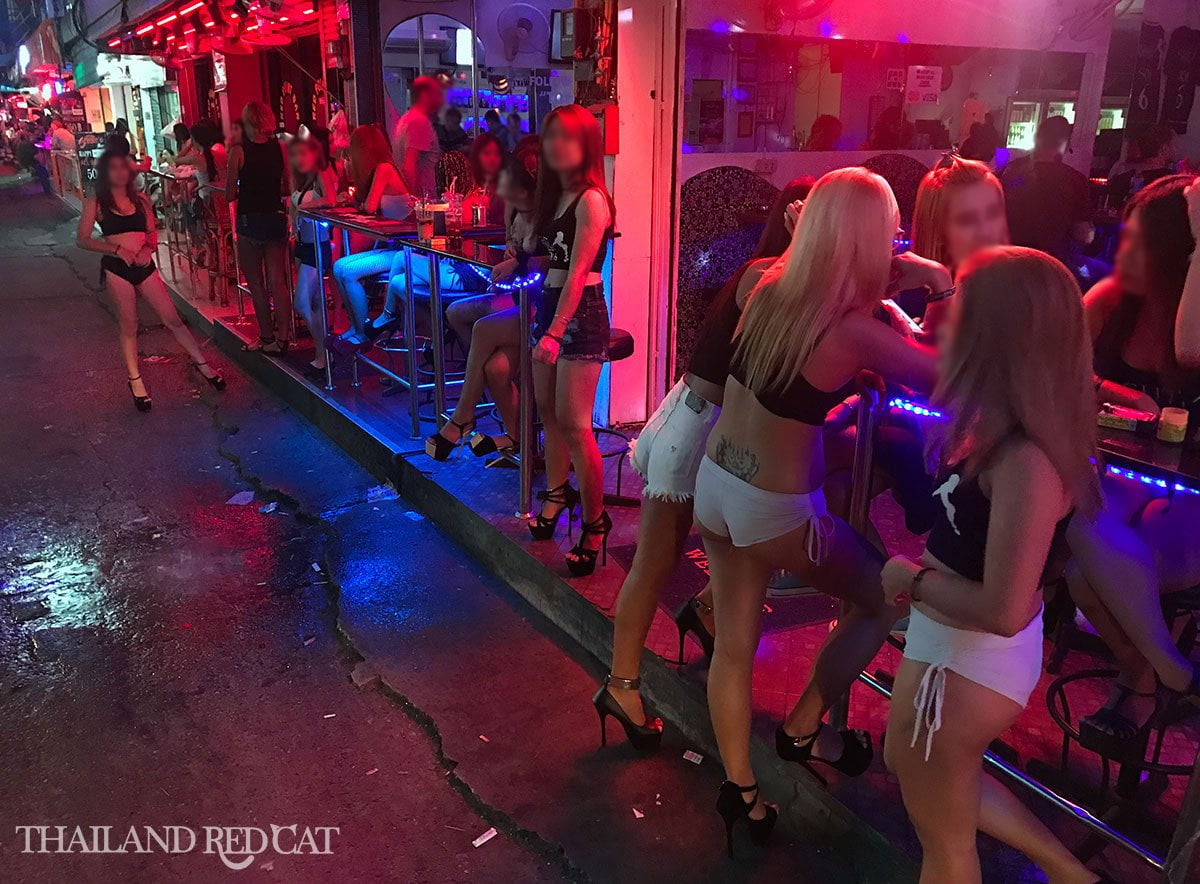 If you want to take it easy first before making up your choice just go have a drink in the bar, prices are very reasonable at 80-110 Baht for beers all day all night – slightly more expensive though than in the regular beer bars that have price wars for like 60 sometimes even 50 Baht per bottle, lady drinks aren't expensive either at 130-150 Baht and that's the standard price for every place in Soi 6.
Most of the bars are very small with just a few tables and comfortable couches where you can have a relaxed drink with your girl. However the majority of the girls are standing outside to attract the guys and make them come inside where it's often totally empty. You can also sit outside and enjoy the views up and down the street or just look at the girls and see which one you like.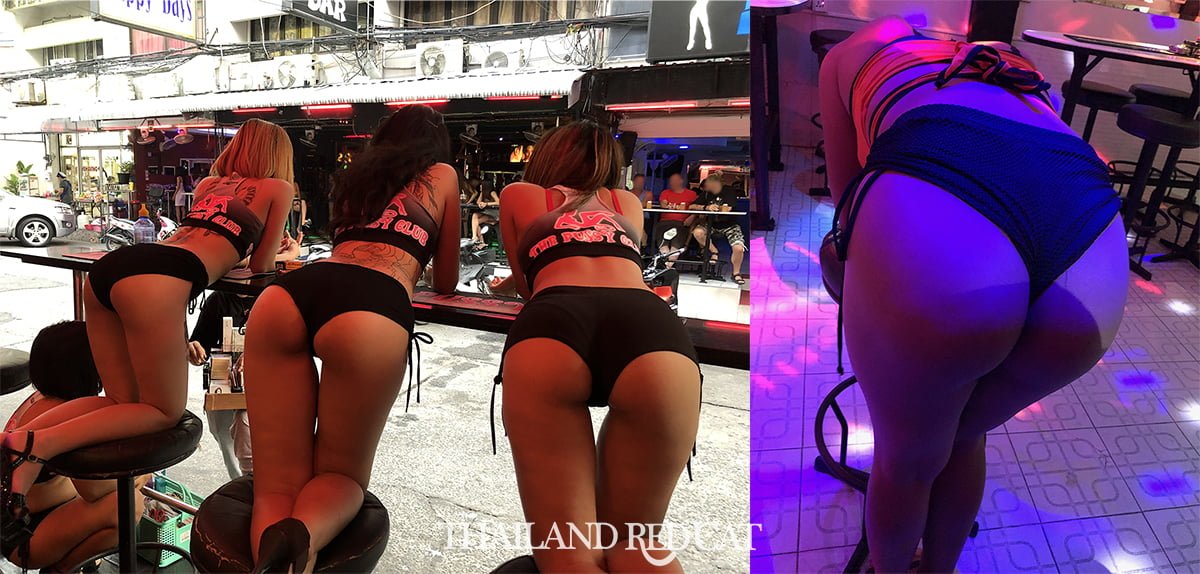 There are quite a few bars on Soi 6 that are packed with Farangs even in the middle of the afternoon, you see them drinking and enjoying their time with the girls and playing pool just like in the beer bars, but the girls aren't any shy at all, they try to make you feel good so you eventually go upstairs with them.
And that's another reason why these bars are so popular: If you buy the ladies a drink, they will usually get quite close and intimate with you, because they'll try their best for you to decide to take them upstairs for sex. But even if you don't – you probably had some sweet time with a hot young lady and haven't paid more than like 250 Baht (your drink and her drink).
Two of the most popular bars on Soi 6 are Lisa Bar that has some of the hottest girls who dress differently every day like in nurse or stewardess outfits and Solo Club just across, a super modern and spacious bar with a great pool table (free) and they choose the music on YouTube showing the video on their flat screen TVs.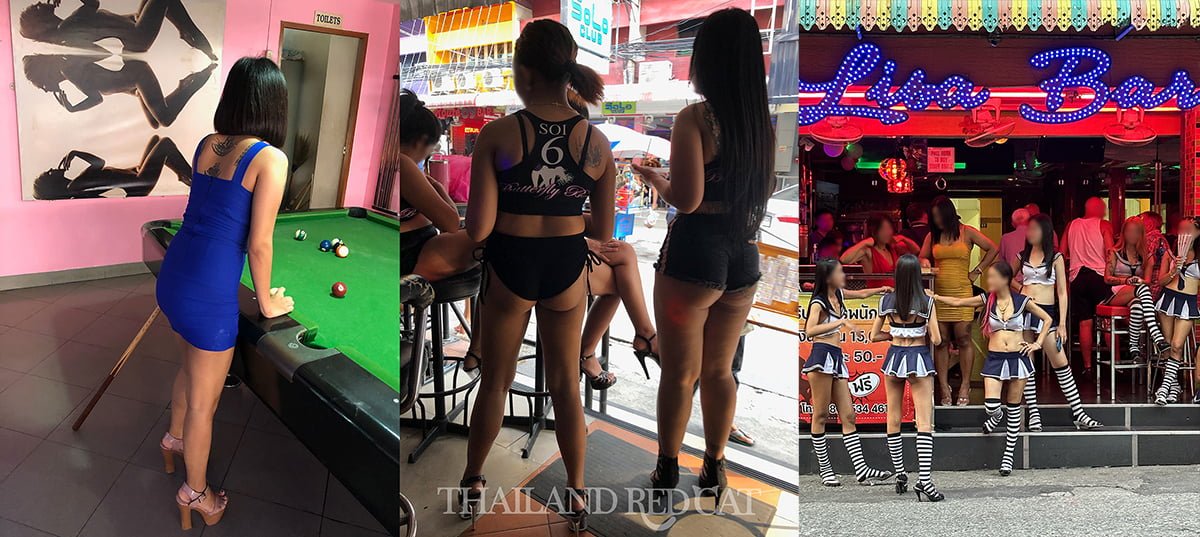 So if you don't feel like drinking before banging one of the girls – no problem. You can go to any bar, look at the girls, pick one and go upstairs with her right away. There is no need to be shy, everyone knows what's going on in Soi 6 and so the girls will often even skip the standard "Hi what's your name where you from I like you" small talk and just go like "You want take shower upstairs", "boom boom mai" or more straight forward "short time ok 1,000 Baht only".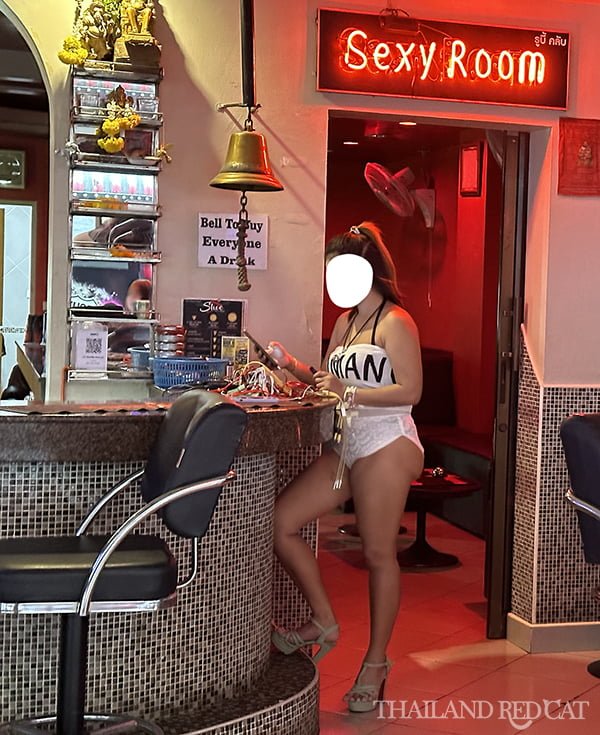 There is an extra charge of 350 or 400 Baht for the room and that's what you pay to the bar. The 1,000 Baht for short time is a standard not just on Soi 6 but everywhere in Pattaya except the Go Go Bars where you are looking at rather 2,000 or 2,500 Baht. Some bars also have a price of 1,000 Baht including the room, means the girl gets 700 Baht.
You may think 1,000 Baht all inclusive so the girl's quality can't be that good? You'll be surprised. Seriously most of the girls in Pattaya Soi 6 are so hot they could easily get a job in the Go Go's and earn a lot more money. So why they don't do it? Probably because they are too lazy dancing on stage every night.
So once you paid the money inside at the bar counter, the girl will take you upstairs where she gets a couple of towels first and a condom, then picks one of the private rooms. If you haven't talked anything much before you can do so now and then go to the enclosed bathroom to take a shower together. Similar like in the soapy massage parlors, the girl will scrub the soap all over your and her body not just to get "warm" with each other but also to ensure a clean experience.
After the shower you hop on the bed and have the dirty fun. The quality of the short time rooms varies a lot even though they all have about the same price (300 or 350 Baht). Some literally just have a bed in it and a few pictures on the wall while others come with a TV, wardrobe and minibar. But what they all have is aircon.
There are also a bunch of ladyboy bars on Soi 6 that have similar prices for drinks and short time as the girl bars. They are all located on the second half of the Soi near Beach Road. If you find it difficult to spot the difference between a Thai girl and a ladyboy check out this article. And if you find yourself spending a lot more time on Soi 6 than you were planning to (and that happens to a lot of guys) no problem there are some decent Thai and foreign restaurants as well as a couple of (naughty) massage salons.
And to round things off, here is the full drink menu of Passion Bar (once again, lady drinks cost between 130 and 150 Baht on Soi 6):
Location of Pattaya Soi 6
Video of Girls in Pattaya Soi 6
If you want more information on other places to meet Thai girls in Pattaya then you might want to have a look at my guide on the Pattaya Nightlife & Girls.