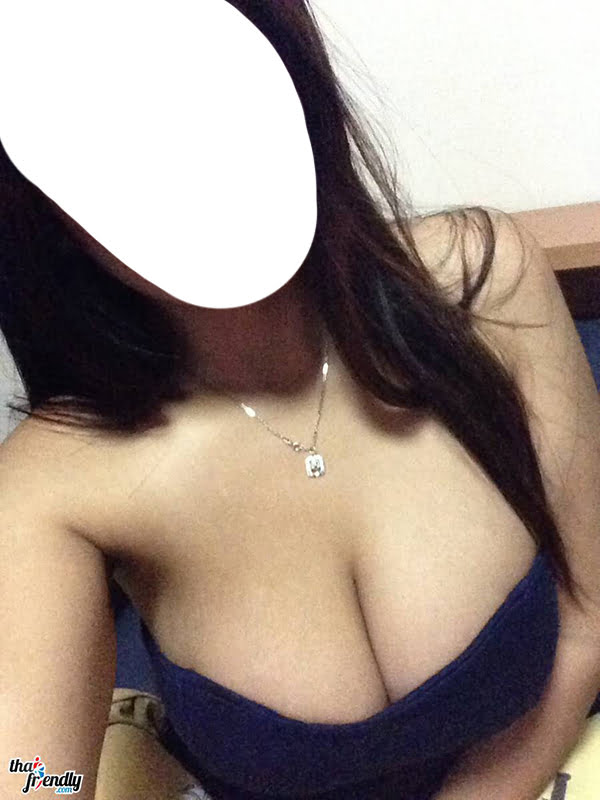 Even though it's not really difficult to plan a trip to Phuket, you need to make a few key decisions. First and most important: Where do you want to stay? I wouldn't really recommend Phuket Town, at least not if you plan to have fun with young and sexy Thai girls. So you should definitely stay in one of the beach towns, as that is where you will find most of the action.
But then, which beach town to stay in? Patong is by far the most developed beach, with the highest number of hotels, malls, restaurants and the best nightlife and girls scene. So yes, I would strongly recommend you to stay in Patong. Even though the neighboring beaches like Karon, Kata and Kamala also have some bars and massage salons, you will find so much more places and girls in Patong.
The next thing you need to do is to look at hotels that are suitable for your stay. What do I mean by "suitable"? Well, if you meet a girl in one of the bars or on a dating site like Thai Friendly, then you will probably want to invite her to your room to "hang out" (for sex of course) at some point. But you can only do that if your hotel is "guest friendly".
The problem is that a lot of hotels in Patong are not guest friendly, means they don't allow you to bring in a guest (= Thai girl). Or sometimes they allow it, but ask for a joiner fee of 1,000 Baht. If you want to avoid that, you should contact the hotel before you book it and ask what kind of guest policy they have. Or you just take a look at my list below – all these hotels in Patong are guest friendly.
And apart from that, of course you should also make sure that the hotel offers a good value for the money, and equally important: That it has a good location. Yes, you can find places with girls all over Patong (girly bars, massage salons, street hookers etc.), but the highest concentration is really found in the center of town in and around the infamous Bangla Road. That's also where the go go bars and night clubs are located. So I would recommend you to stay around this area.
So once again, you can now either go on Agoda.com or Booking.com and do the research based on the mentioned criterias yourself, and then contact your favorites and ask if they allow female Thai guests joining you at night (many of them won't reply though), or you just take a look at my following list of the 5 best hotels in Patong that are all guest friendly, offer a good value for money and have a good location:
Whenever my friends ask me for my personal recommendation of a great hotel for single men in Patong, I always tell them the Centro Hotel. First reason: It has a perfect location in Soi Sansabai, which is right opposite Bangla Road. So you can walk to the famous party strip in less than 5 minutes, and to the beach in less than 10 minutes. And Soi Sansabai has also some of the hottest massage girls – in fact this is where I took the featured picture of my guide to happy ending massages in Phuket. The hotel itself offers great value for money (about 1,300 Baht per night for their deluxe rooms), and they even have a rooftop pool which is quite unusual for hotels in this price range. Great panoramic views all around. And yes, of course they are guest friendly, like all other hotels on this list.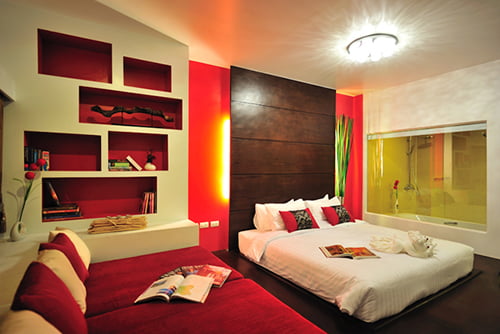 The Alfresco Phuket Hotel offers even better value for money than the Centro Hotel (about 1,100 Baht per night for their double rooms), but the location isn't that great. It's situated on Third Road and that means you would either have to walk 30 minutes or more to get to the center of Patong, take a motorbike taxi (about 40 Baht), or rent your own motorbike (that's what I would recommend anyway, as it's the best way to explore all the highlights of Phuket). The rooms are super modern and stylish, and even come with see-through bathrooms (great to watch your lady taking a shower before or after having sex). And there's also a rooftop pool with fantastic views of the hills around Patong. Your girl will love it. Just be aware, because the Alfresco Hotel has such a good value for the money, it's often fully booked, so if that's the case, don't worry and just check out the next hotel on the list.
A completely different atmosphere compared to the first two hotels has the Coconut Village Resort. The scenic pool is so nice to hang out at that you could almost forget to go out looking for girls. The only problem with this place is that it's located in the southern part of Patong and a little bit far from Bangla Road (about 20-25 minutes walk). But, on the other hand, the beach is just a 5 minutes walk away and on the corner to Beach Road you can find a small complex of about 10 girly bars. So you won't feel bored in that area and shouldn't have a lot of difficulties finding someone nice to bring back to your hotel for sex. Of course no joiner fee at the Coconut Village Resort, but they will ask your girl to leave her Thai ID Card at the reception while she is in your room.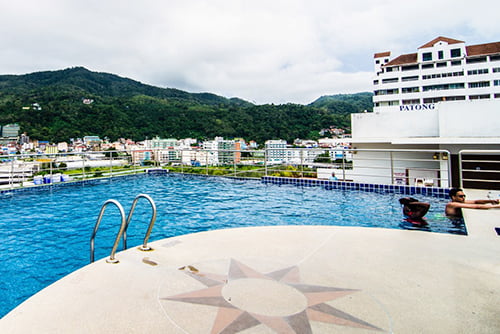 If you are looking for a budget hotel with room rates of about 1,000 Baht per night, then the Amata Resort might be a good choice. It has a great location on Second Road just 500m south of Bangla Road and one of the reasons it is so popular is because it has one of the nicest rooftop pools in all of Patong. The building is slightly higher than the neighboring buildings, means you have great 360 degree views of the town and the ocean. There is actually another pool downstairs, which is also okay but lacks a bit of atmosphere. Anyway, you should check out more pictures of the hotel and the rooms and make up your own opinion.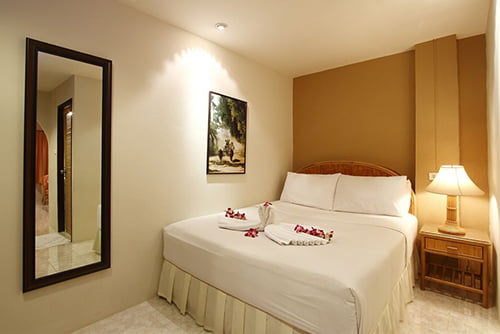 The Summer Breeze Hotel may not be the newest and most modern hotel on this list (no lift for example), but it's clean and the rooms are spacious. You really pay for the location here: It's situated in Soi Sansabai, so you can walk to Bangla Road in less than 5 minutes. It doesn't have a pool though, unlike the first two hotels in this guide, and that's why I personally wouldn't really stay here. However, if you find that the other hotels are already fully booked, then it's still worth to stay at the Summer Breeze – most hotels in Central Patong are not guest friendly, so rather than looking around for a better deal that turns out to charge your girl a joiner fee, you might just want to go with this one here.
One last tip here: Always make sure that you book a room for 2 people. And if you consider bringing a particular girl back to your room, then ask her beforehand if she has a Thai ID Card. All hotels on this list are guest friendly, but they all require your girl to leave her ID card at the reception until she leaves (for both your own and the hotel's security).
See also: 5 Places to Meet Sexy Girls in Phuket