Phuket is one of the best places to meet young Thai girls for fun and pleasure, and of course that doesn't only mean playing "Connect Four" and drinking Singhas with them in the bars, but to eventually also take them back to your hotel for sex.
But the great thing about Phuket is that you have many different options to enjoy yourself with the ladies – the most famous ones that probably come to your mind first are the beer bars and go go bars, but there are also countless of massage salons, massage parlors, freelancers on the streets, freelancers in the clubs, escort ladies and normal girls on the dating site who don't ask for money for sex at all.
So if it's your first time in Phuket, that can all be a little bit confusing. Especially if you are not familiar with the common prices you are expected to pay in the different establishments.
That's why I thought that in today's post I will give you a quick overview of the 5 best places to meet sexy girls in Phuket – the first one is a free option, and the remaining four are all paid options.
No matter what type of girls in Phuket you are aiming for: I highly recommend you to stay in Patong Beach. Here you can find about 70-80% of all sex workers in Phuket, and many ladies from Phuket Town you meet on the dating site won't have a problem riding their motorbike to meet you in the beautiful Jungceylon Mall for a coffee.
1. Online Dating Site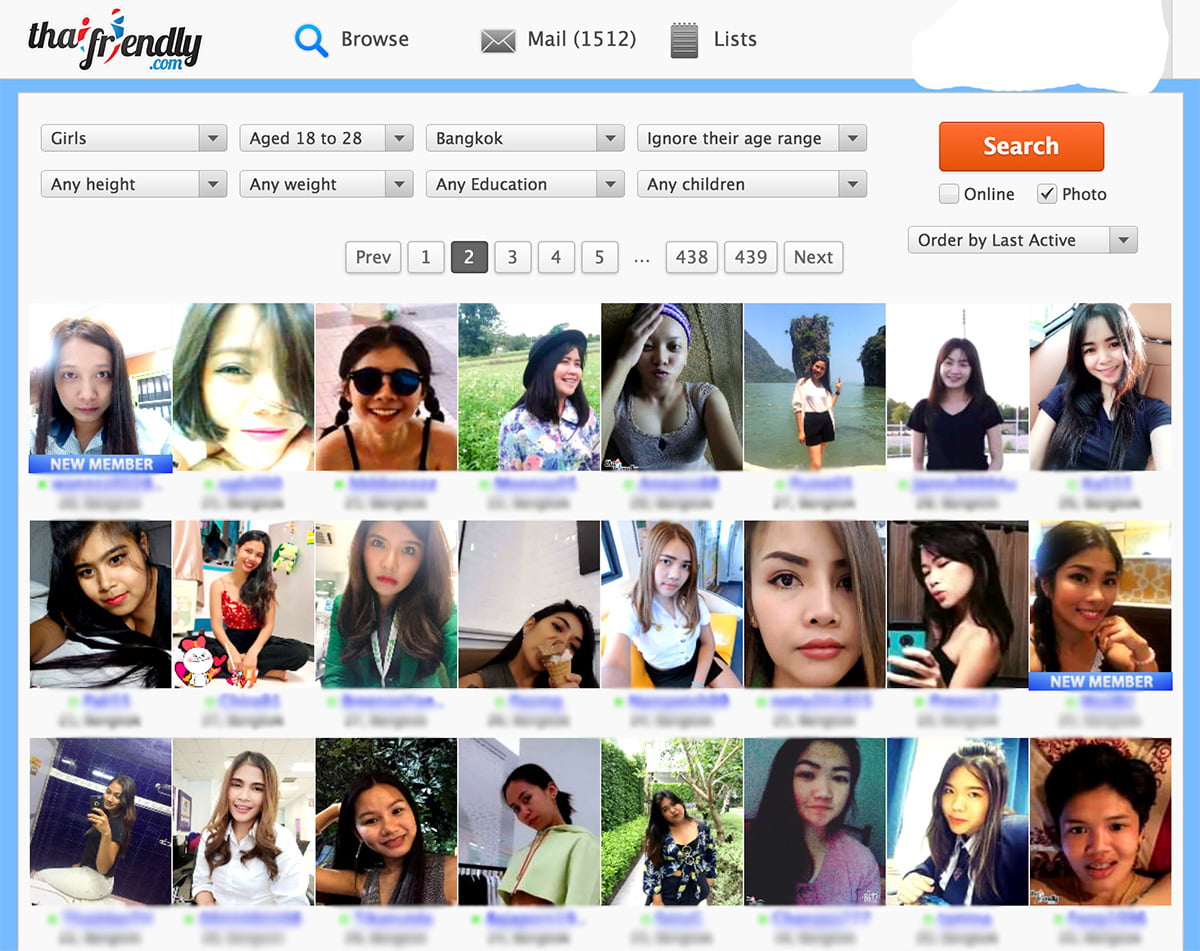 You don't always need to pay money to have sex with girls in Thailand – just like in Phuket, where you can use the Thai Friendly dating site to meet up with girls for a coffee, dinner, or you just tell her it's your first time here and you are looking for a friend to show you around.
There are thousands of girls from all over Phuket on that site, a lot of them obviously from the capital of Phuket Town (which makes a nice day trip, there are some really nice malls, great value seafood restaurants and fun markets to stroll around with your girl), but also plenty from Patong Beach – not only hookers who would drop by your hotel room for an hour of sex for thousand Baht or so, but also lots of girls with regular day jobs like hotel staff, waitresses, tour guides, and also some really hot and attractive real estate ladies.
One of the reasons Thai Friendly has become so popular is because it's free to use – for both men and women.
2. Girly Bars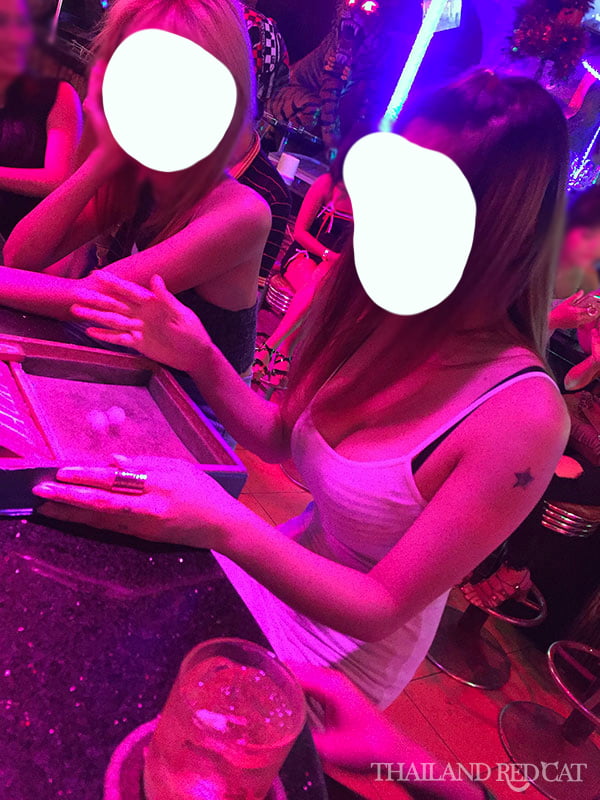 The girly bars (often also called "beer bars") are the best place in Phuket to sit and relax for a few hours, drink a few cool beers, watch the life on the street and the happenings in the bar with lots of young and sexy Thai girls around.
The highest concentration of these bars is on Bangla Road in Patong – the "Tiger Night Club" complex has more than 20 bars alone with hundreds of lovely ladies. You can come here on several nights in a row and probably not feel bored – but in case you want some change of scene, then the girly bars down on Prachanukhro Road and in the Patong Beer Bar Complex offer a more laid-back atmosphere.
I have marked all these places on the map for you – just scroll down to the end of the guide.
As for the prices – beers are usually 100 Baht per bottle (70-80 Baht during happy hour until about 7pm), lady drinks about 180 Baht on Bangla Road, and 140-160 Baht elsewhere, the bar fine 1,000 Baht on Bangla Road and 500-800 Baht elsewhere, and the sex price 1,000-2,000 Baht for short time, and 1,500-3,000 Baht for long time.
3. Nightclubs
I personally don't really like clubbing – but if you do, then the nightclubs in Patong are great places to find Thai girls for sex.
Just be aware that most of the ladies in these clubs are freelancers (or working girls, or hookers, call them whatever you like), so you will probably have to buy them a few drinks first, party with them a little, and then certainly pay 1,000-2,000 Baht so that they will "go with you".
The currently 3 best night clubs in Patong are Tiger Night Club (1st floor), Banana & Tai Pan Night Club.
4. Street Hookers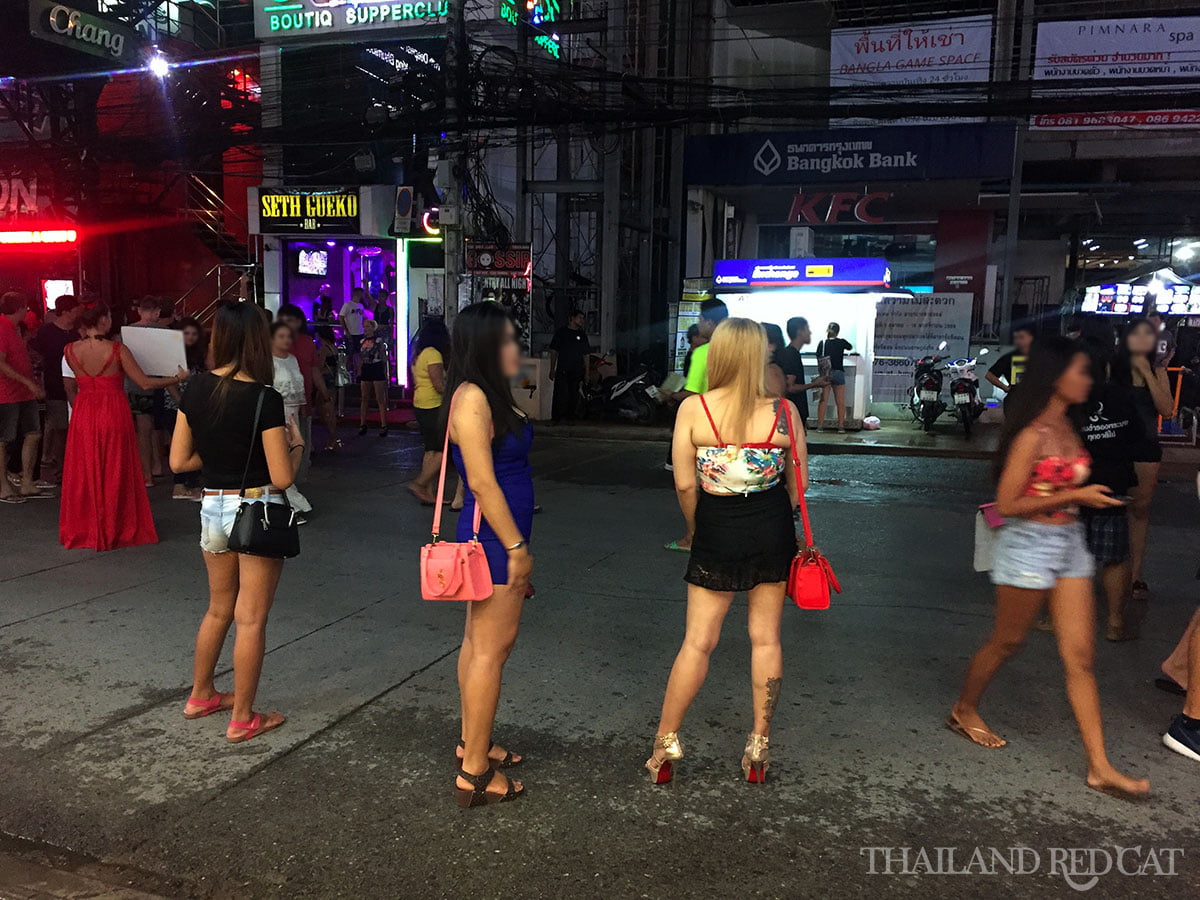 The next type of sex workers in Phuket are the street hookers. Again, Patong is the best place to go not just in terms of quantity, but also in terms of quality.
Many of these girls are quite hot and could easily work in the beer bars – but they don't want to share their income with the owner of the bar.
The hot spots with plenty of street hookers in Patong are Bangla Road (photo) as well as the Beach Promenade (the closer you get to Bangla Road, the more women you will find). Their price is usually 1,000 Baht, which is negotiable of course (they often start off with 2,000 Baht, but well, I let you decide if she's really that hot, for that money I would rather pay 2 hookers from the dating site).
5. Massages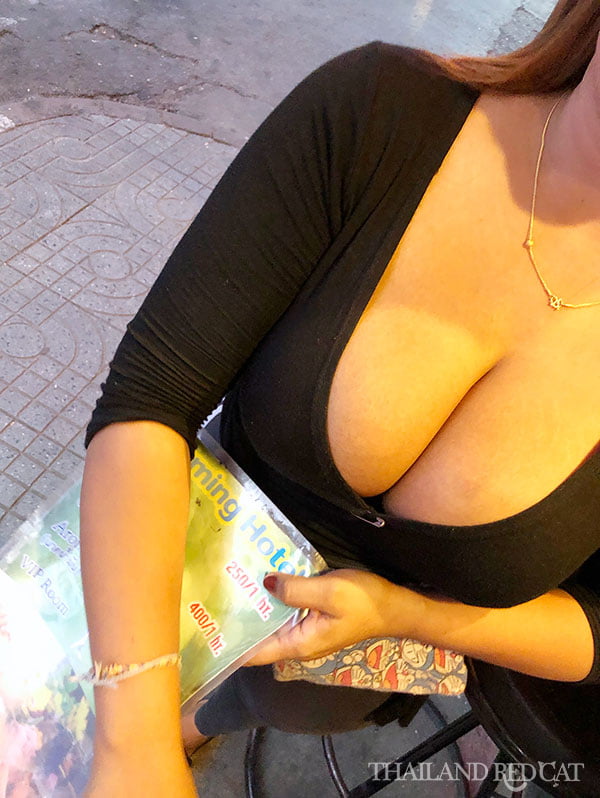 I've saved the most popular paid place in Patong for the end: The massage salons. Not sure how you feel, but a lot of guys think a nice and oily hand job is at least as enjoyable as sex – and it also lasts longer.
The massage scene in Phuket is one of the best of its type in all of Thailand – there are literally thousands of Thai ladies working in the massages around the island.
There are two different types of places – the small happy ending massage salons (picture), and the soapy massage parlors (where you would choose a girl from the fishbowl and pay an upfront price of about 2,500-3,000 Baht including bath, massage and sex – "Christin Massage" is the most famous soapy massage in Patong).
Or if you just want a relaxed massage in Patong you can get one for about 300 Baht  – plus a tip of 500 Baht for a hand job.
Map of Places to Meet Girls in Phuket
Note to the different pins: Girly Bars = Beer Pin, Nightclubs = Drink Pin, Street Hookers Spots = Red Pin, Massage Salons = Yellow Pin, Massage Parlor = Blue Pin
Yes, I haven't mentioned the go go bars on Bangla Road on this list – and that's because they have the most expensive prices in Thailand – many places charge 250 Baht for lady drinks, 2,000-3,000 Baht for the bar fine, and no less than 3,000 Baht for short time.
It's fun though to just enjoy a happy hour draft beer for 80 Baht (most of these bars have happy hour all night long) and watch the naked girls dancing on stage. But for renting one of them for sex – these prices are just not reasonable.
Video of Girls in Phuket