"That's not a beginner route is it?" I asked Kuat, my Thai instructor during my first day rock climbing ever. He just briefly looked at me, smiled and said "It's okay, no problem!" So I went to the rock, looked up at its almost vertical shape, put some chalk powder on my hands and just started – rock climbing.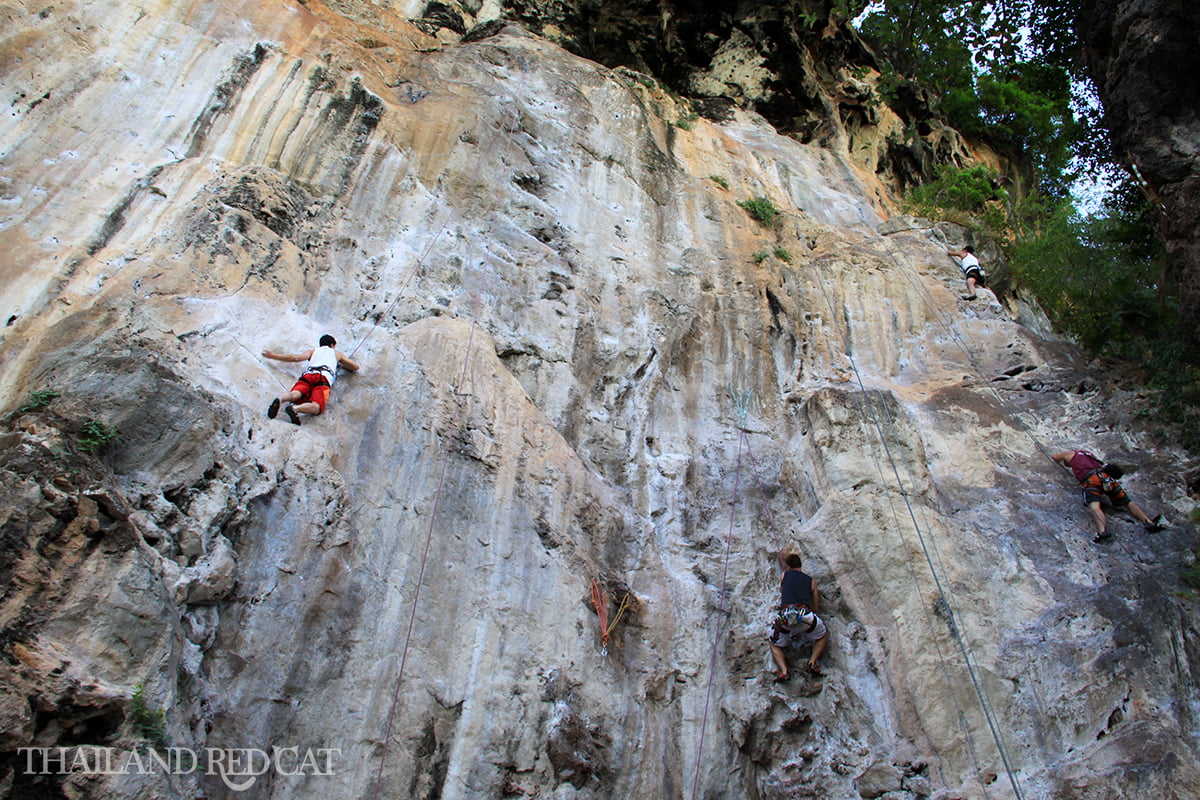 Railay Beach in Krabi, the site where I had my first experiences in rock climbing, attracts beginners and professionals from all over the world.
If you are a beginner like me you can easily book a half day, one day or three day tour at your guesthouse in Krabi Beach or Krabi Downtown (where I stayed as it's cheaper). Of course you can also ask around in some of the many travel agents to compare prices. However I found they are all more or less the same, I paid 1,800 Baht for a full day climbing trip including transfers, lunch and water with the oldest and most renowned tour operator, King Climbers.
My Full Day Climbing Trip on Railay Beach
They pick you up at 7:30am with a songthaew (Thai style public transport pick-up) at your guesthouse. If you stay in Krabi Town like me, it takes around 45 minutes to drive to the pier in Krabi Beach – depending how many people have to be picked up on the way. From the pier it's another 15 minute long-tail boat ride to Railay Beach, where you are walking to the tour operator's office.
You can skip this one hour trip by simply staying in one of the few guesthouses right at Railay Beach, just keep in mind that accommodation here is easily double price compared to the places on the mainland.
Once you have arrived at the tour operator's office at 8:45am, the staff will hand you the climbing gear and a bottle of water and create small groups of three to five people. Every group has its local guide that takes care of everyone during the whole day.
At around 9:15am you walk to the first climbing site, a massive limestone cliff which rises dramatically right from the beach, ten minutes walk from the office. Before you start, your instructor will give you an introduction on the climbing equipment, the basic rope knots, how to do them and lets you practice them a few times. He also lets you practice the belaying technique – securing your partner while he or she is climbing.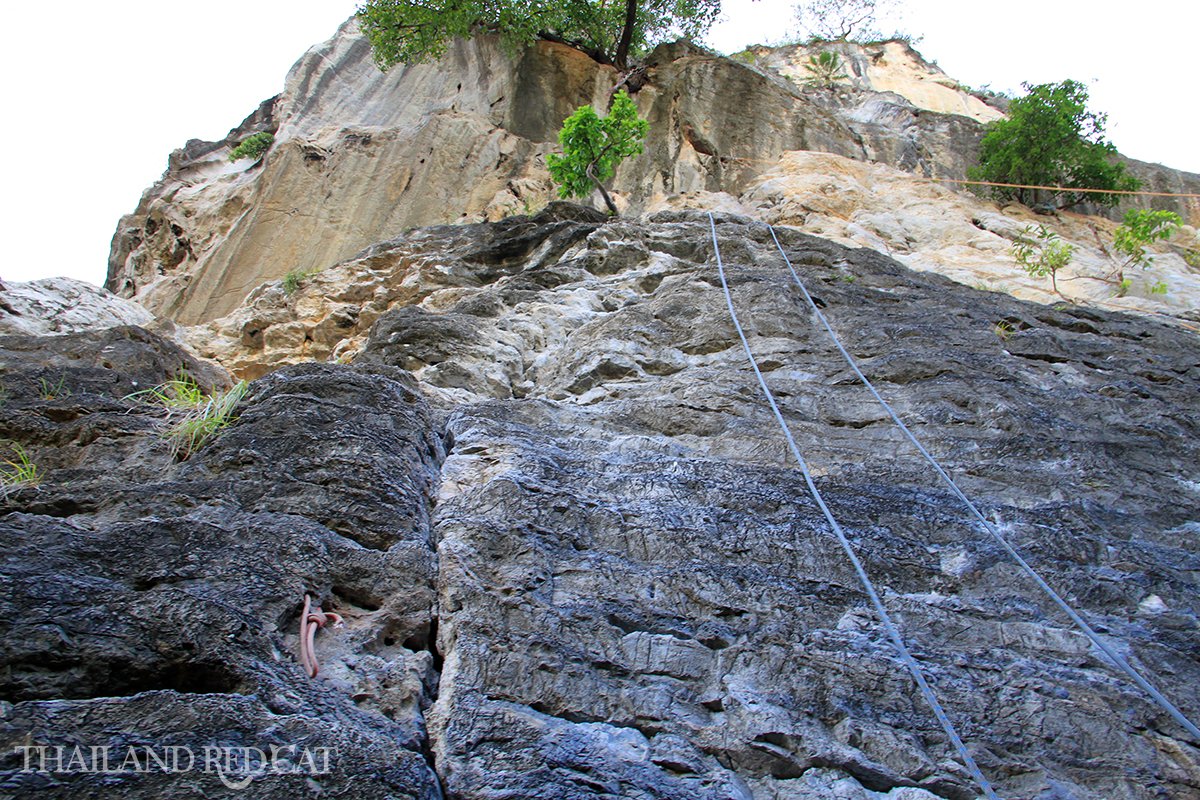 After that you are going to put that into practice and actually belay one of the other climbers – obviously while being watched and assisted. Then it's finally your turn – you will climb. Just go for it and don't think "is this really a beginner route?" (like me). Your instructor will have (or should have) an eye on you and give you hints like "left hand further up" or "follow up with your right foot".
If you manage to reach the target (and most of the beginners manage even though it seemed really demanding first) you will be rewarded by fine (or rather spectacular) views over the sea with its surrounding limestone cliffs.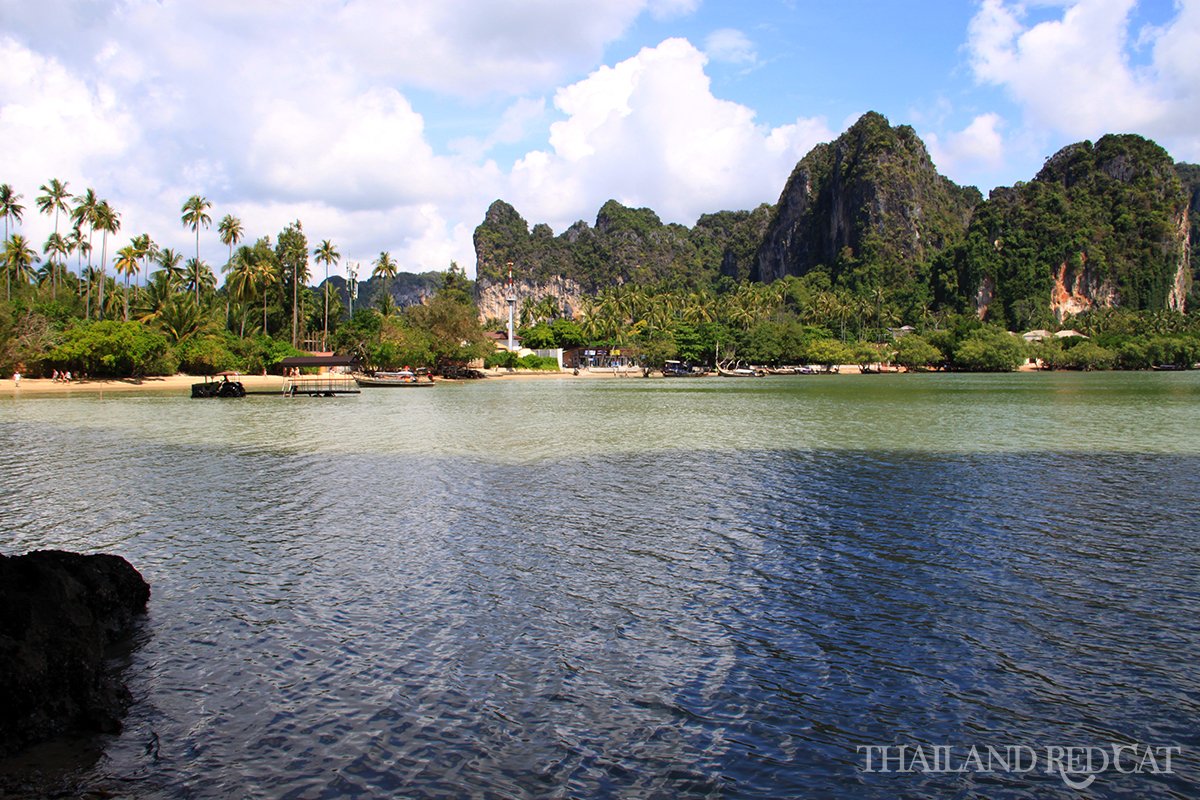 After five or six climbs (totally up to you) on the morning site you will have the lunch break at around 12pm. The meal is included in the tour price and you have a few choices, I ordered Pad Thai (my favorite Thai Food), which was really nice. The lunch break will take around 1.5 hours, depending on what time you finish your morning climb.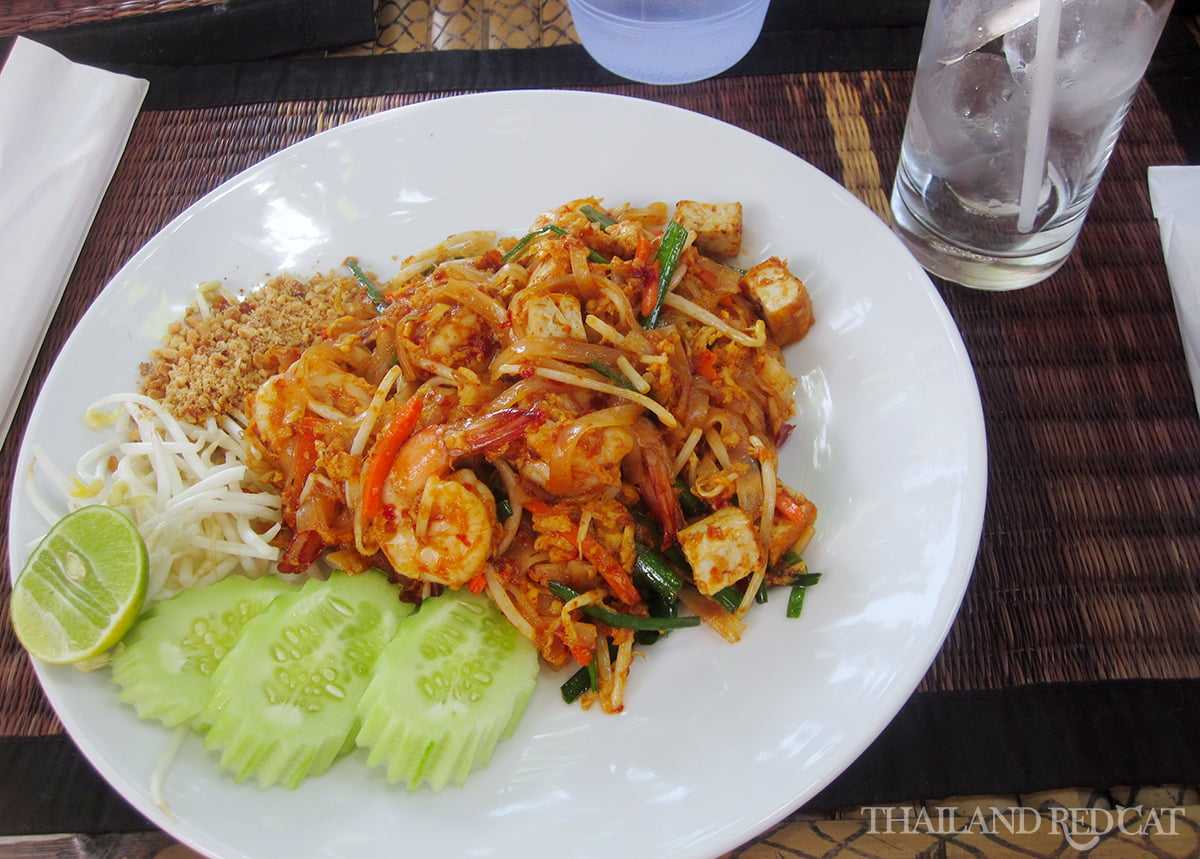 You will go to the second climbing site at 1:30pm, again just ten minutes walk from the office, but this time you walk in the opposite direction, into the forest. One of your more experienced group members will do the lead climb there and fix the rope – even I was offered to do that but I declined as it involves a certain risk that I just didn't want to take on my first day.
Then you can go for the top rope climbs again and challenge yourself: The routes at this second site are slightly harder than the ones in the morning (according to our Thai instructor 5A). I managed to climb the highest route there and they said I went up 20 meters. The views from there were just amazing and the climb itself is a lot of fun – and challenging!
You finish your climbing at around 5pm and after a chilled drink with your group members at one of the beach bars you will travel back to your guesthouse at around 6pm.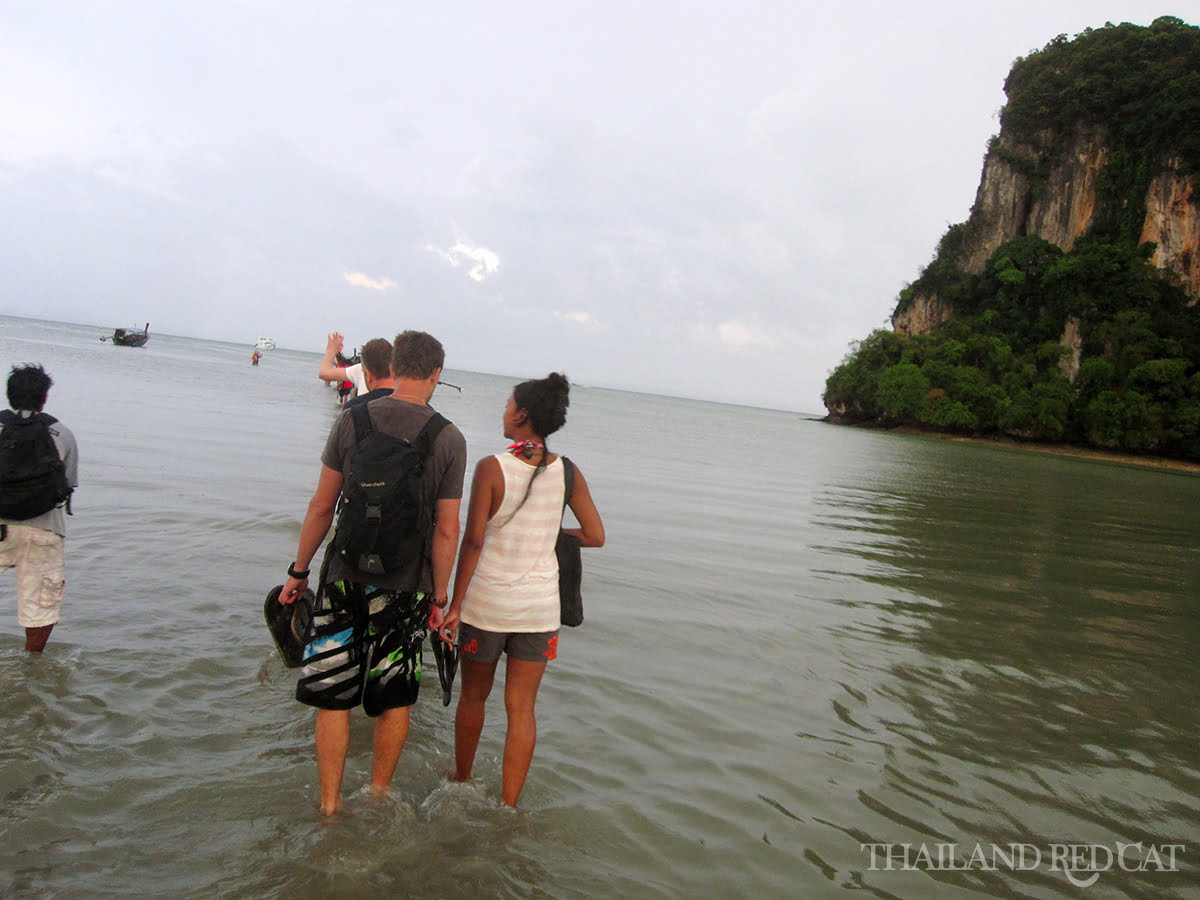 Location of Railay in Thailand