Last weekend I went to Chonburi, with just about one hour drive the closest beach town from Bangkok and therefore one of the most popular short time trips for Bangkokians. It didn't take long until I realized why most of the tourists (especially foreigners) prefer heading one hour further down the coast to Pattaya.
I explain in more detail why I'm certainly not planning on ever going back for a beach trip to Chonburi below – and not just to Chonburi. I have been to so many beaches in Thailand and while some of them are among the best I have ever seen, other ones just suck and are not worth visiting at all.
I think there are three reasons for a beach not worth visiting:
The beach is dirty and polluted
The beach is overcrowded
The beach is totally boring and not beautiful
I hope with this post and the following list of Thailand's worst beaches I can help you avoid bad surprises and pick places instead that are worth visiting.
1. Had Chaweng, Koh Samui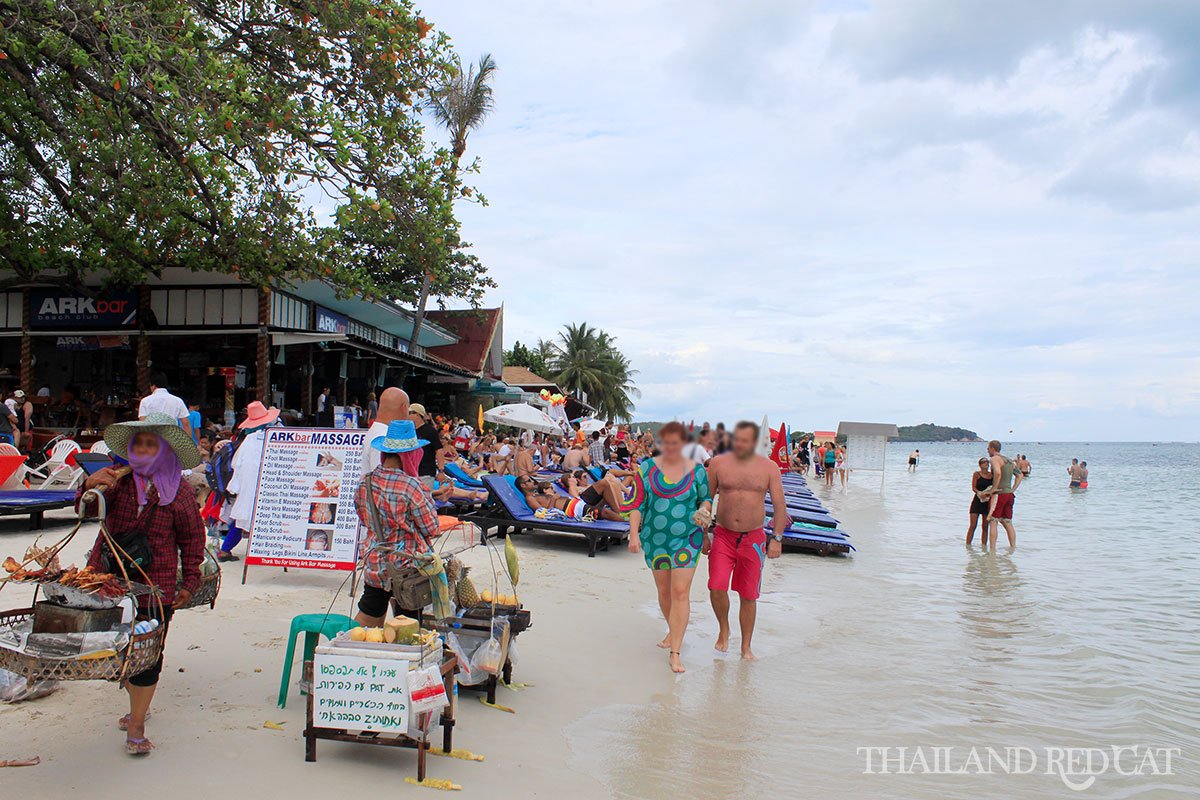 I don't understand why Koh Samui is such a popular tourist destination. It's probably because it's one of the most developed islands in all of Thailand with many western standard hotels that are filled up throughout the year with package tourists that have booked their two week holiday from at home. The result is totally overcrowded beaches, the most commercial one being Had Chaweng on Samui's east coast that sees more foreigners than local Thais at any time of the day.
You might really be better off picking some other beach on the island's less crowded northern or southern coast or even consider skipping Samui at all and head to the more quiet Koh Phangan or Koh Tao north of it.
2. Cha Am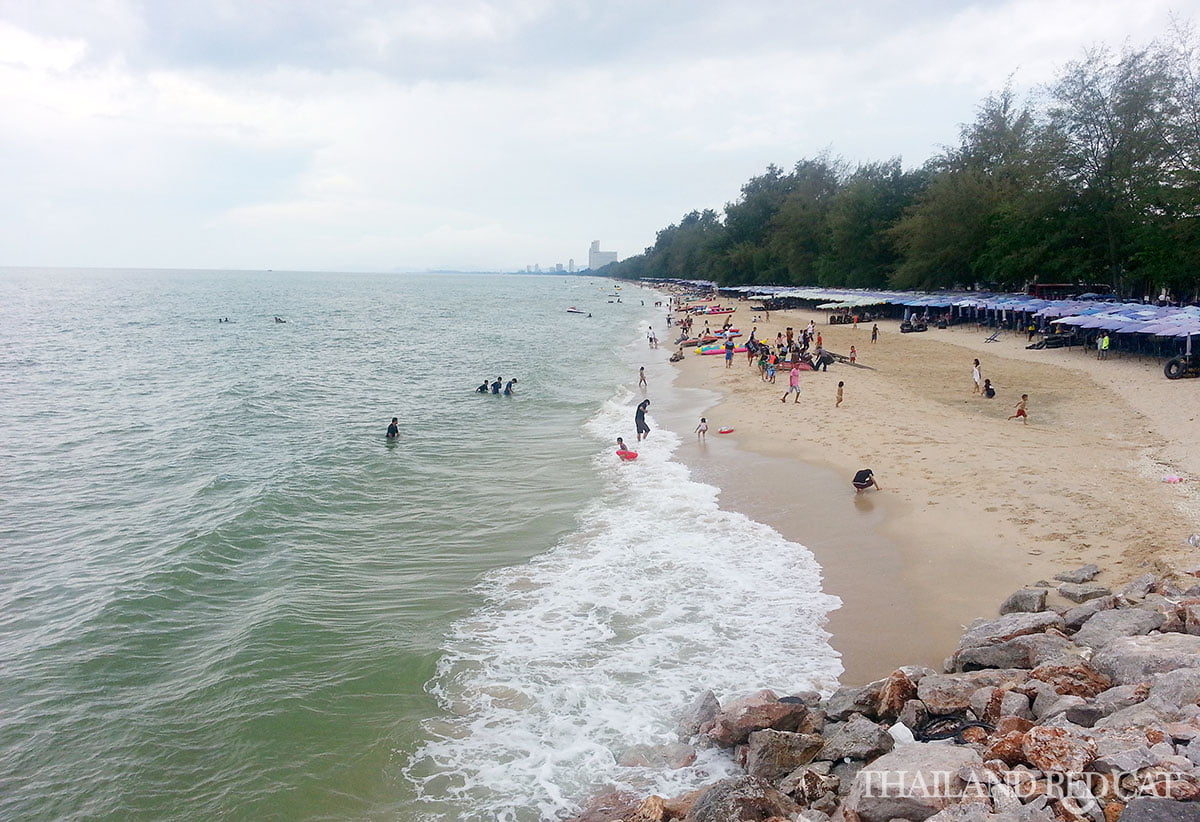 The beach in Cha Am is very popular among Thai families and friends that come here in groups. I barely saw any foreigner there and the reason for that is that most of them head the 40km further down south to Hua Hin that has a nicer beach and nicer facilities. While the beach in Samui has at least clean water and white sand it's just the other way around in Cha Am.
I went to Cha Am once but I'm not planning on going back there, I would rather spend the half an hour additional travel time for going to Hua Hin (coming from Bangkok). There is basically no nightlife going on in Cha Am, most of the people that come here hang out only in their groups and the beach there doesn't really make you feel you are in Thailand at all.
3. Bang Saen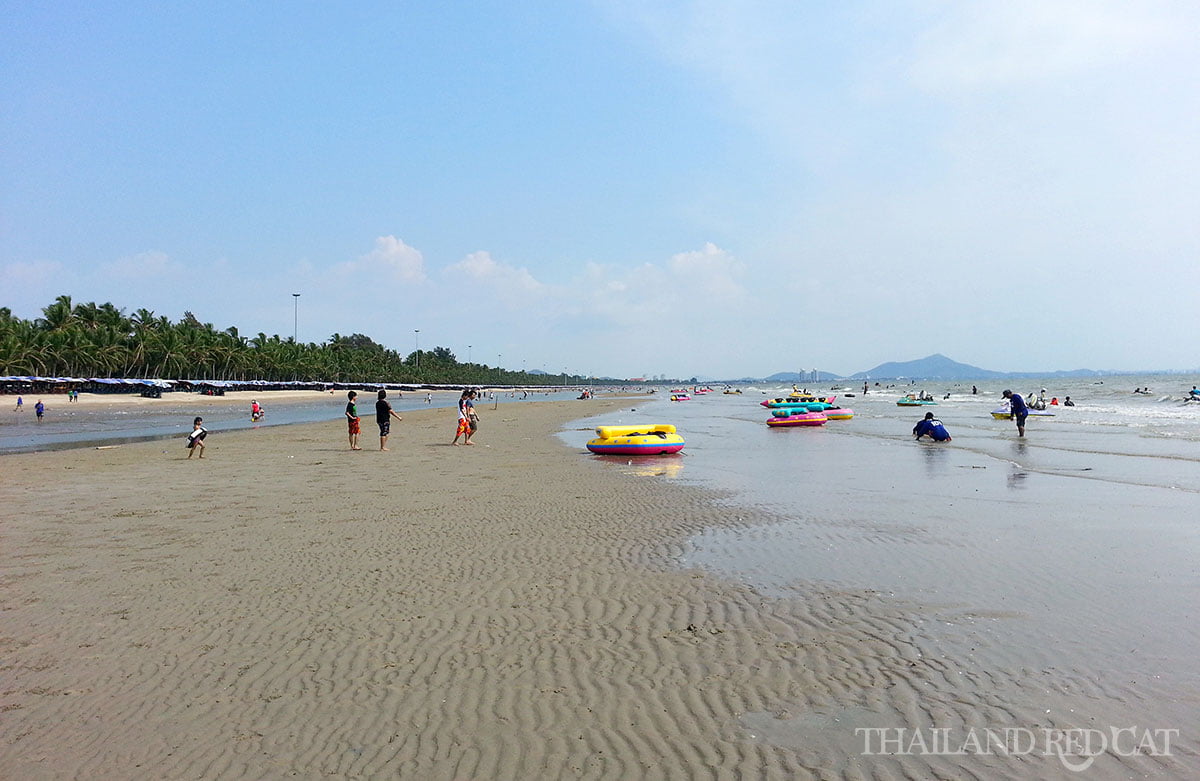 The beach at Bang Saen in Chonburi was the dirtiest and most polluted one I have seen in Thailand. And one of the most boring ones as well, at least you can say it's not touristic there. I actually expected something like this but since I have been visiting and revisiting the beaches in Thailand I wanted to check out something new. And the fact that it's only a one hour minivan drive from Bangkok Ekkamai made me decide to just go there for one day. The best thing about the trip there was the seafood and the cool Leo beer that I had on my beach chair.
There is not much more to say about Bang Saen – just take one hour more travel time and head down to Pattaya.
Note: I know this is complaining on a high level. Thailand's three worst beaches are for sure a lot nicer than for example Italy's three worst beaches.