Bangkok is definitely one of the world's most exciting cities and of course it isn't any different for celebrating your birthday there. You have the choice of so many nice restaurants and then of course the nightlife with countless of bars and clubs. If you're out to have a blast on your birthday and party hard then it doesn't really matter where you go, but the main nightlife hot spots are definitely Sukhumvit and Silom or if you are out for drinking and dancing on the street then you might head out to Khaosan Road.
A lot of bars are also playing the happy birthday song at midnight and if you talk to the staff in advance they might be ready to bring you (or your friend) a cake with candles at midnight. Gulliver's Sukhumvit is such a place.
If you have friends coming for your birthday in Bangkok or just want to impress your crowd with a great venue then you should really consider going to the Vertigo and Moon Bar located on the 61st floor of the 5 star Banyan Tree Hotel in Sathorn. It's one of Bangkok's most famous rooftop bars and for me there is no doubt that this is the single best place for a great view over the city.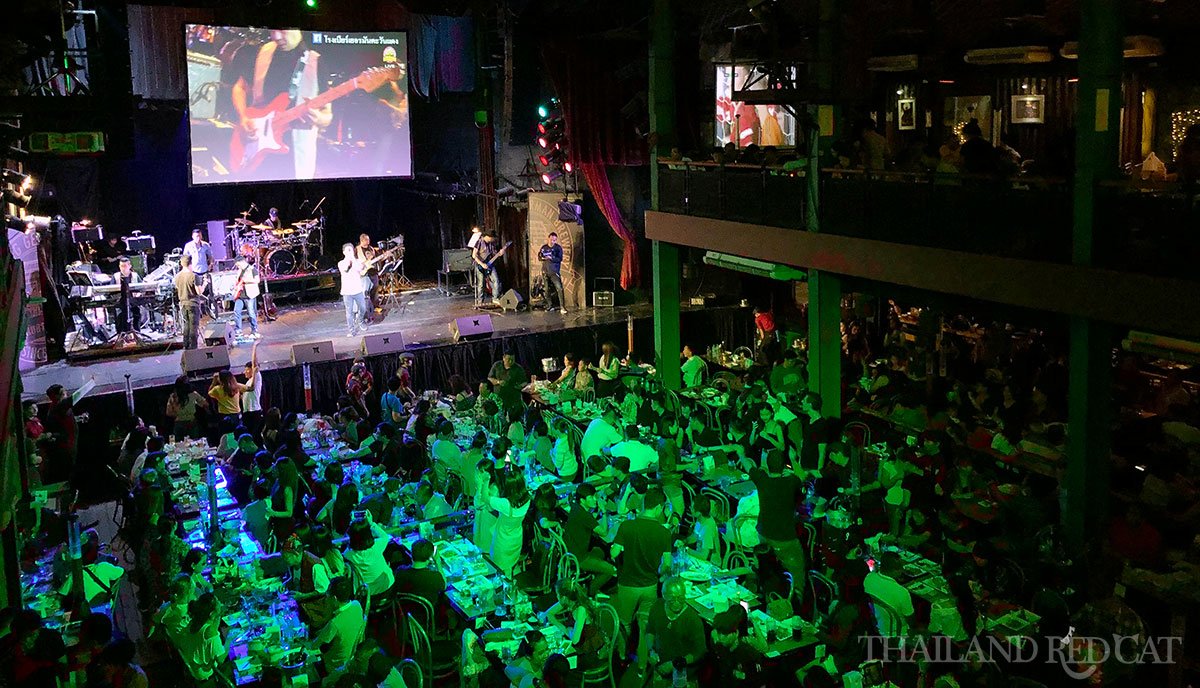 I celebrated my first birthday in Thailand last week and my friends took me to a place that I hadn't heard about before: Tawandang German Brewery (picture above) in the Yannawa district, just south of Sathorn. It turned out to be the perfect place to start the evening with excellent home brewed German beer, delicious German food (try the Schweinebraten with Sauerkraut), Thai live music performances and just a really nice atmosphere.
Three hours and five beer towers later we headed back to bustling Soi 11 in Sukhumvit that has a lot of neat and cheap small bars, most of them with pool tables and that's what we came for (we went to Hillary 3). Two hours there and then to Khaosan Road. I hope you understand that I forgot what we did there but I'm sure it was a lot of fun.
The only thing I know is by the time I reached my apartment in the morning hours I noticed that I lost my room keys somewhere on the way. I almost decided to get another Singha at the 7-Eleven while waiting for the office to open when a pretty hot Thai girl (that I had never seen before) arrived at the apartment and as I told her my story she offered me to sleep in her room.
Well, the best birthday presents will always be the ones that you don't expect.