For many travelers and most backpackers there is no question where to stay on their trip to Bangkok: Infamous Khaosan Road. Even though it takes longer to get there than to BKK's city center districts, Sukhumvit and Siam, it's the legendary status that Khaosan has with its crazy nightlife and cheap accommodation.
Now here is how you can get there from Bangkok's airports, Suvarnabhumi and Don Mueang.
Suvarnabhumi Airport to Khaosan Road
If you are arriving at Suvarnabhumi, it's very easy to reach Bangkok's Phaya Thai Station (which is closest to Khaosan) with the Airport Link train. The station is located in the basement of the arrival/departure hall. This is the train:
City Line Train: one way fare 45 Baht, 25 minutes, 7 stops
It operates in about 10 minute intervals from 6am to midnight.
From Phaya Thai Station, take bus no. 59 (8-9 Baht) which stops right in front of the station and takes you all the way to the democracy monument. From there you basically just have to walk straight for 300m (same direction as bus is going), cross the main street, walk into Tonao Road and after 50m you're at Khaosan Road. If it's your first time you might have to ask someone in which direction you have to walk (or just use Google maps on your phone). Of course you can also take a taxi for this second leg from Phaya Thai to Khaosan Road and the metered fare is just about 80 Baht.
If you take a taxi all the way from Suvarnabhumi Airport to Khaosan Road it costs about 300 Baht plus 50 Baht airport surcharge, depending on the traffic. I wouldn't recommend that as the airport link train is so easy, quick, efficient and cheap.
Don Mueang Airport to Khaosan Road
There is no such frequent airport link train from Don Mueang Airport (yet), so it's not a bad idea to take a metered taxi to Khaosan which costs about 250 Baht (plus 50 Baht airport surcharge). If you still prefer going via public transport, here is how:
There is now the official Airport Bus A4 going all the way from Don Muaeng Airport to Khaosan Road. The fare is just 50 Baht and it leaves every 30 minutes from 7am to 11pm in front of the arrival hall.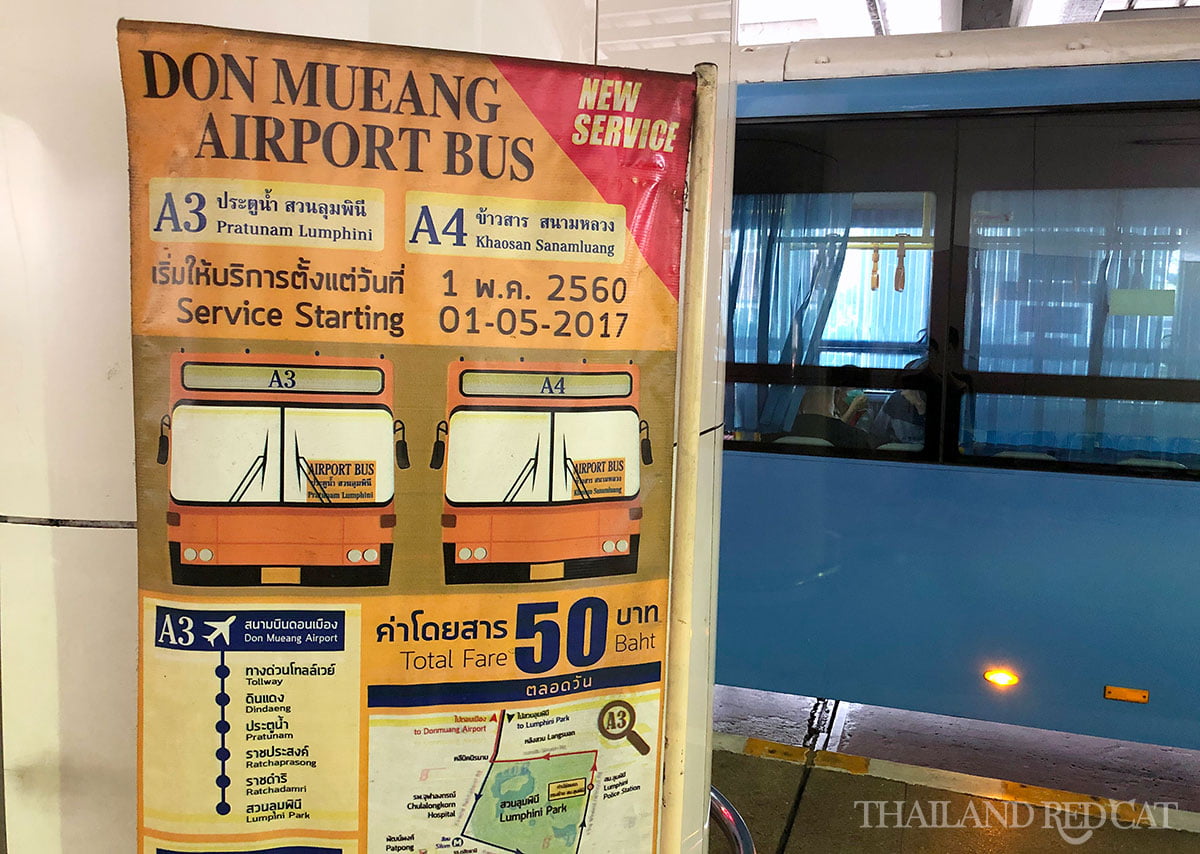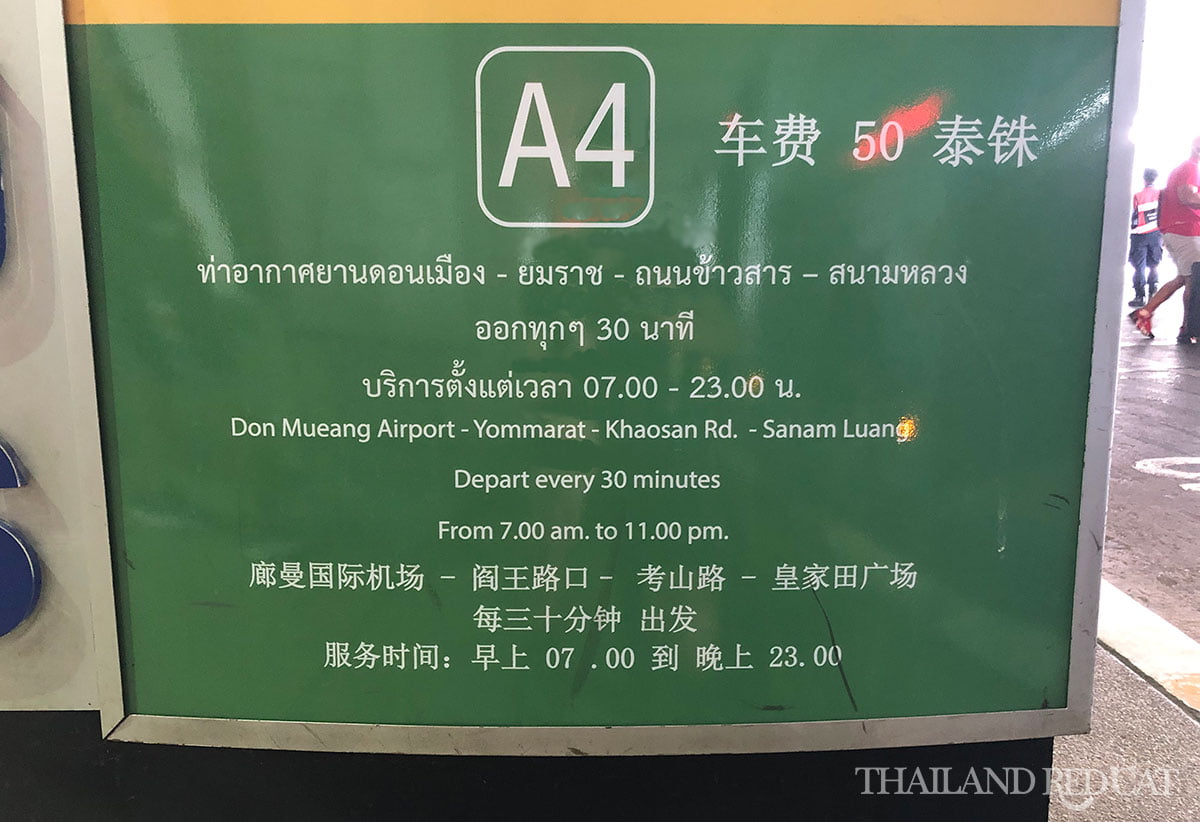 Safe trip and have fun at Khaosan Road!