If this is your first time visiting Thailand or you have just forgot how to get from one of the two airports (Suvarnabhumi and Don Mueang) to Bangkok's city center then this post is going to help you out here. Note: I have made a similar post on how to get from Bangkok's airports to Khaosan Road – which is not located in the city center.
Suvarnabhumi Airport to Bangkok City Center
There are few Asian cities that connect a remote airport in such an efficient and easy way like how they do it with Suvarnabhumi Airport in Bangkok. From the arrival hall, just go all the way down to the lowest floor and you will find the Airport Link train station. There is a frequent (every 10-15 mins) train service to Phaya Thai station (the last stop on the line) in central Bangkok:
Airport Link Train: one way fare 45 Baht, 25 minutes, 7 stops
The train operates daily from 6am to midnight.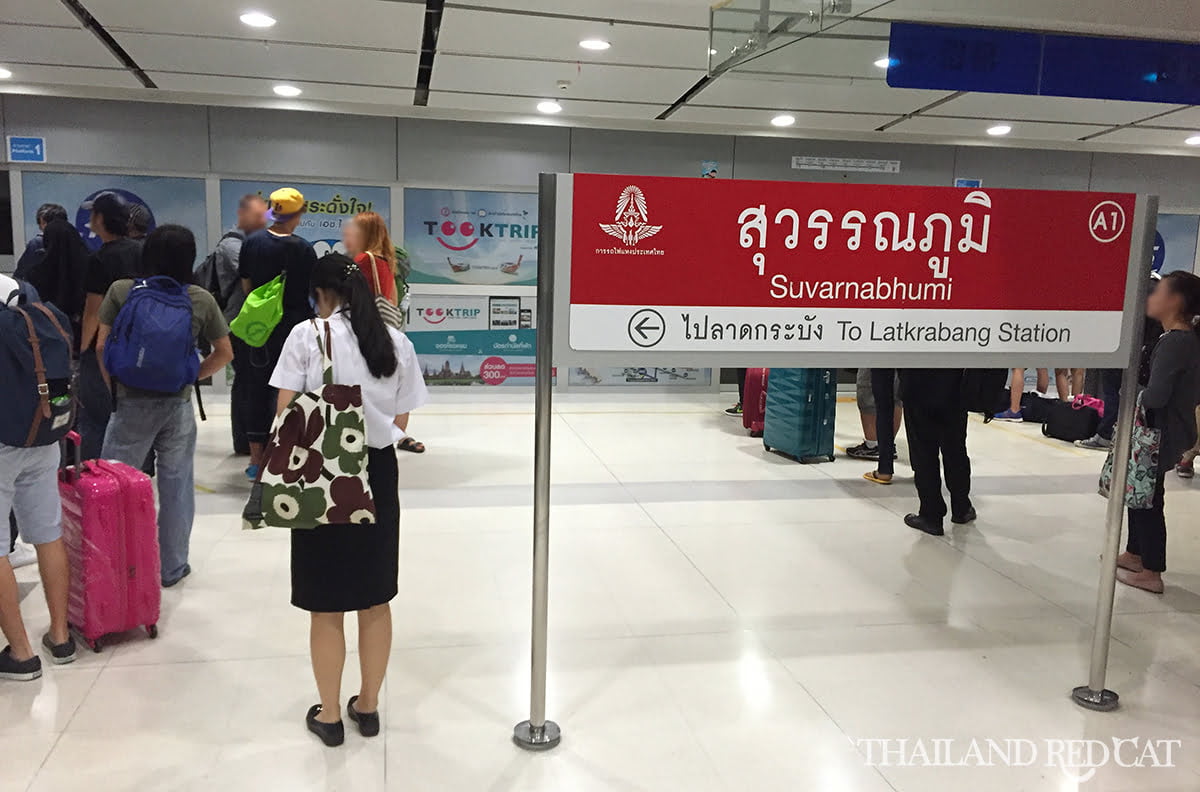 Phaya Thai is located in the Phetchaburi district which is not really a tourist area but still has some hotels (and connection to the center via BTS Skytrain).
If you are going to Sukhumvit, take the BTS Skytrain from Phaya Thai for 5 or more stations and you reach Nana, Asok, Phrom Phong, Thong Lor and Ekammai. Or if you stay near the Asoke BTS / Sukhuvmit MRT Station (the big intersection), then you can just get off Makkasan Airport Link Station (35 Baht) and take the MRT from Phetchaburi Station to Sukhumvit Station (just one stop, 16 Baht). Just follow the crowd along the skywalk and down to the MRT.
If you are going to Siam, change in Phaya Thai to the BTS Skytrain (same name, Phaya Thai Station) which is connected to the Airport Link, you don't even have to go down to the street. Go two stations down the line (towards Kheha Station) and you reach Siam Station.
The cost for a one way BTS ticket is between 16 Baht for one stop and 59 Baht for going all the way to the end of the line.
If you are going to Silom, get off the airport link two stations earlier – Makkasan instead of Phaya Thai and right outside of this station you have the MRT (Underground) Phetchaburi Station. From there it's 5 stations to Silom (26 Baht).
A taxi from Suvarnabhumi to Bangkok's city center costs around 400 Baht – including tollway fees and airport surcharge (50 Baht).
Don Mueang Airport to Bangkok City Center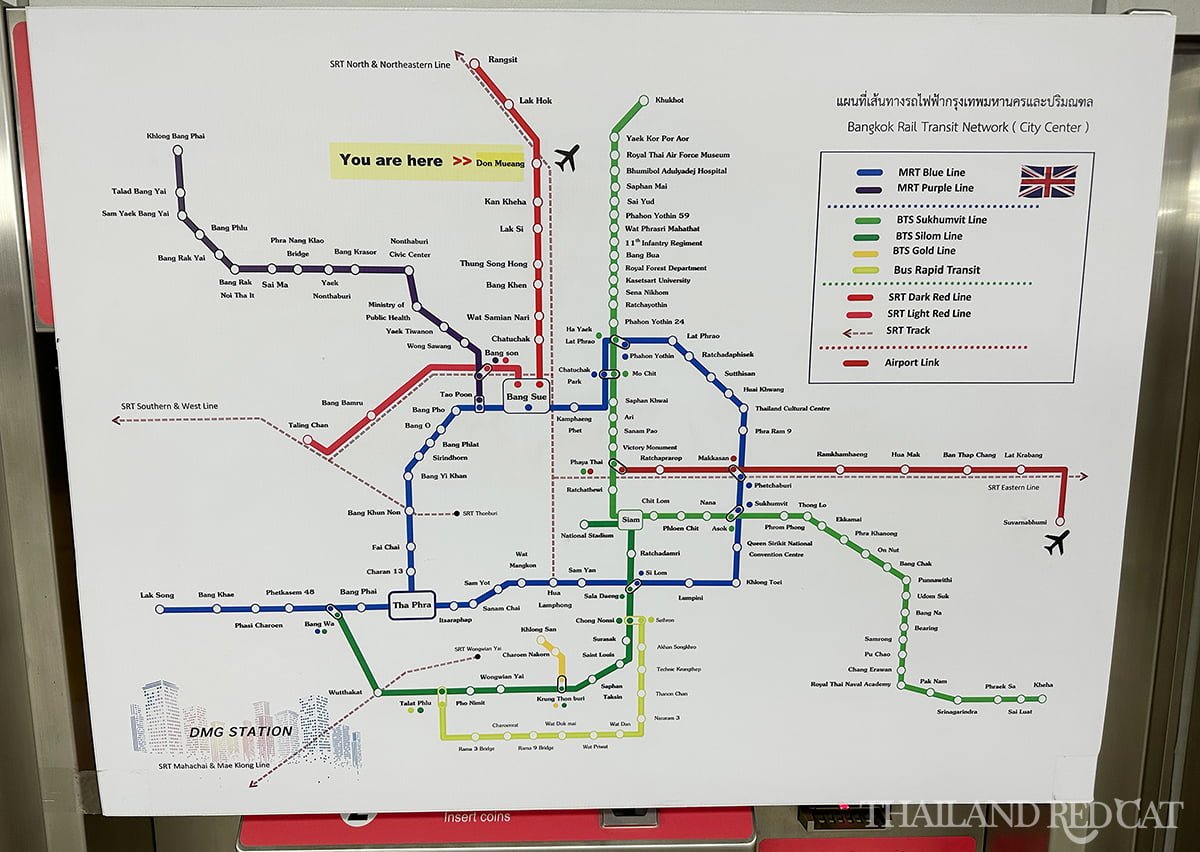 You can take the new SRT Red Line train from Don Muang Airport to the city. When you get to the arrival hall, turn left and just follow the signs: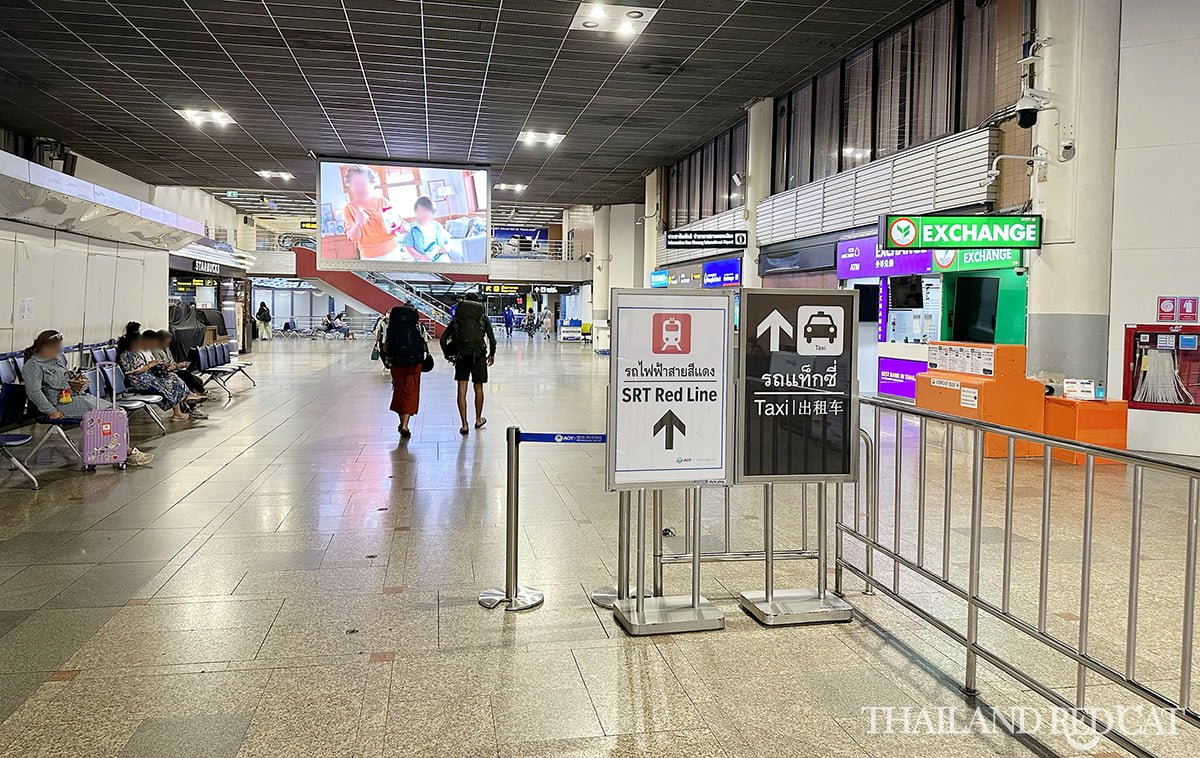 It's a 10-15 minutes walk and you will get to the open air and elevated SRT station. It's 42 Baht to Bang Sue station, from where you have to change to the MRT to get to various places in downtown Bangkok.
There is also a frequent aircon shuttle bus service that connects Don Mueang Airport to Mo Chit BTS / Chatuchak Park MRT station. It leaves right outside the arrival hall where the taxis are queueing: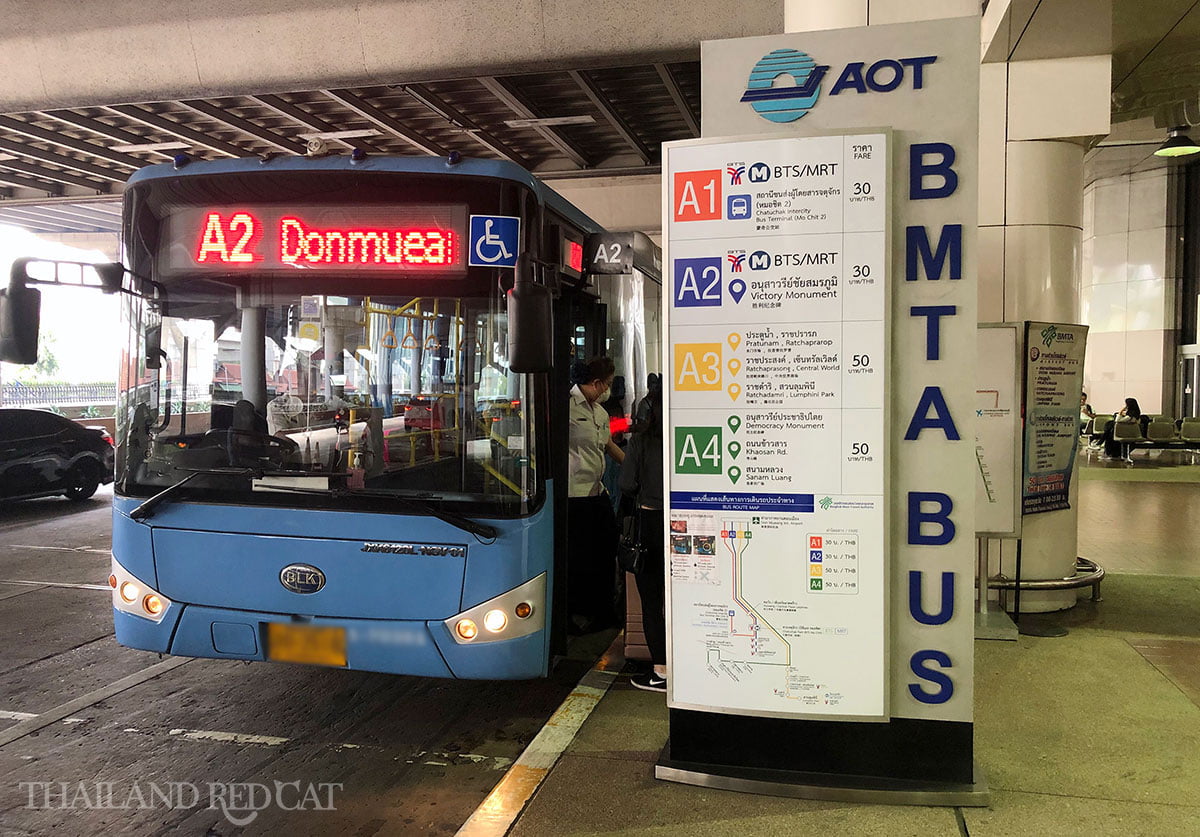 You can take both the A1 or A2 bus. The fare is 30 Baht and the trip to the metro stations takes about 20 to 30 minutes, depending on the traffic.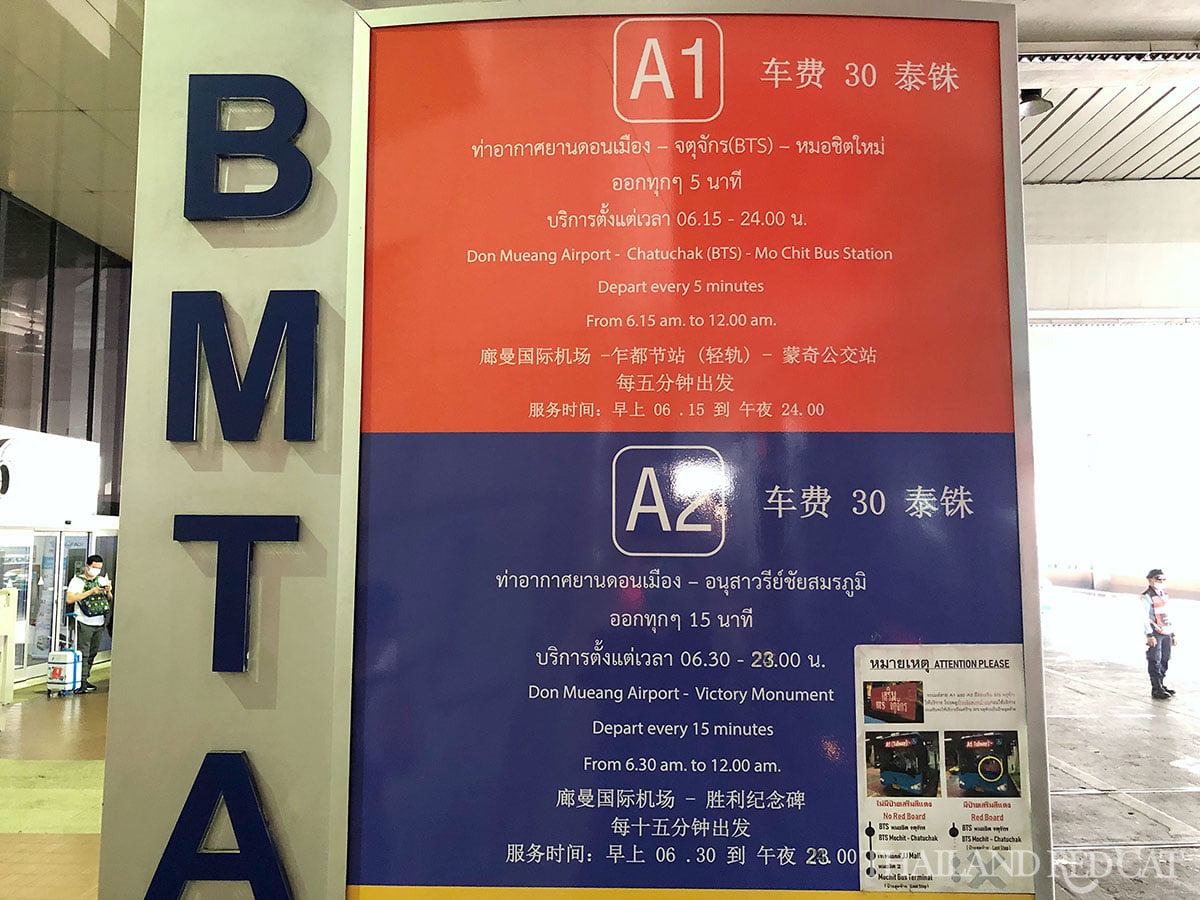 From Mo Chit BTS Station, you can take the BTS Skytrain which brings you conveniently to the most popular areas, such as Siam (7 stops, 44 Baht), Nana (10 stops, 44 Baht) or Asok (11 stops, 44 Baht).
A metered taxi to downtown will cost around 350 Baht (including 50 Baht airport surcharge) – again depending where you are heading to and the traffic situation.
Hope that helps, good trip and welcome (back) to Bangkok!