There are 2 types of prostitutes in Bangkok: First, the girls who are employed by someone – the disadvantage here is that you have to pay a third party if you want to have sex with her.
For example, if you want to get yourself a go go or beer bar girl, you'll have to pay a bar fine of 500-1,000 Baht in addition to the actual price of the girl. Or if you go to a soapy massage parlor and pay 2,500 Baht for a "fishbowl girl", you might think that price is all inclusive – yes, it is, but it includes the share of the owner of the massage parlor (500-1,000 Baht as well).
Different to the freelance hookers – the 2nd type of working ladies in Bangkok:
These girls are not employed by anyone, and that means they can keep 100% of the money you pay them, resulting in the cheapest prices of any type of prostitute in Thailand. You can find them in the following 4 places:
Freelancer Bars in Bangkok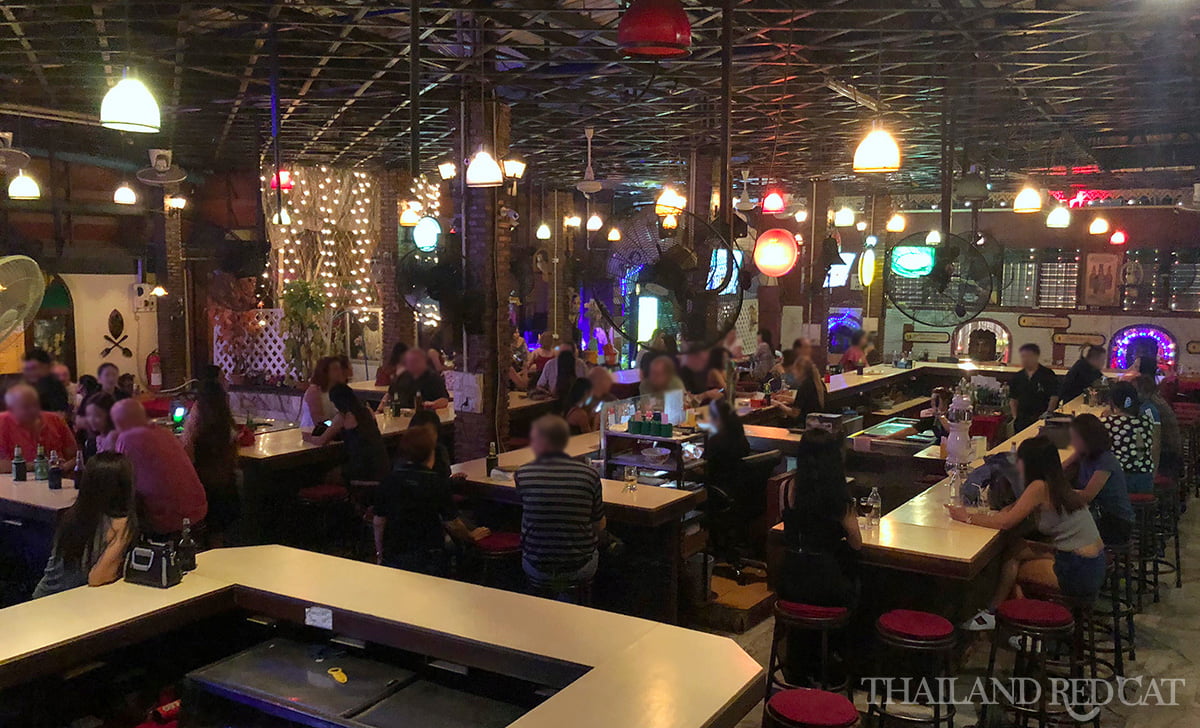 You probably know the beer bars where you have to pay a bar fine if you want to take out one of the ladies – but the freelancer bars are different:
The girls are not employed by the bar, so you don't have to pay for expensive lady drinks (just the regular price on the menu) and if you get on well with a girl, you can agree on a price so she joins you to your hotel right away.
The 3 most popular freelancer bars in Bangkok are Soi 7 Beer Garden (picture), Thermae (hot and white skinned girls and lots of Asian men, they even have short time rooms upstairs for 400 Baht) and Hillary 2 (great entertainment with pool tables and live music, but expensive drink prices).
I have marked all mentioned places on the map below.
Prices: Most of these bar freelancers ask for 2,000 Baht for short time, but of course you can negotiate.
Night Club Hookers in Bangkok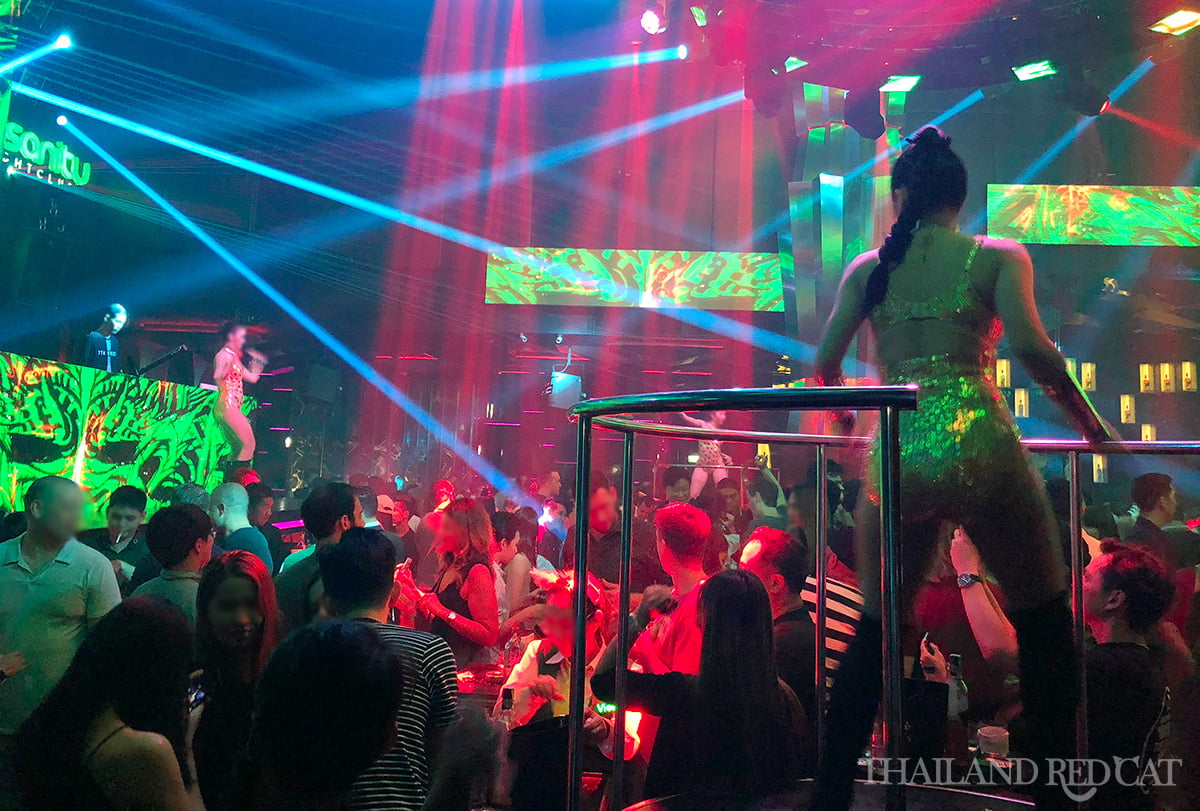 There are a few night clubs in Bangkok which have the reputation of attracting countless of hookers every single night:
Levels and Sugar Club on Sukhumvit Soi 11 and The Club on Khaosan Road.
Levels is really the number 1 spot in this category – it's almost impossible to party there and go home alone, closely followed by The Club Khaosan, which attracts countless of young and cute girls who are looking for an adventure with a Farang who is on his first or second trip to Thailand.
Prices: Unfortunately, the club girls in Bangkok have ridiculous price expectations these days, they'll usually quote you 3,000 Baht for sex (often only short time!) and many ladies in Levels even ask for 5,000 Baht. No good value at all – especially if you consider the following two options:
Street Hookers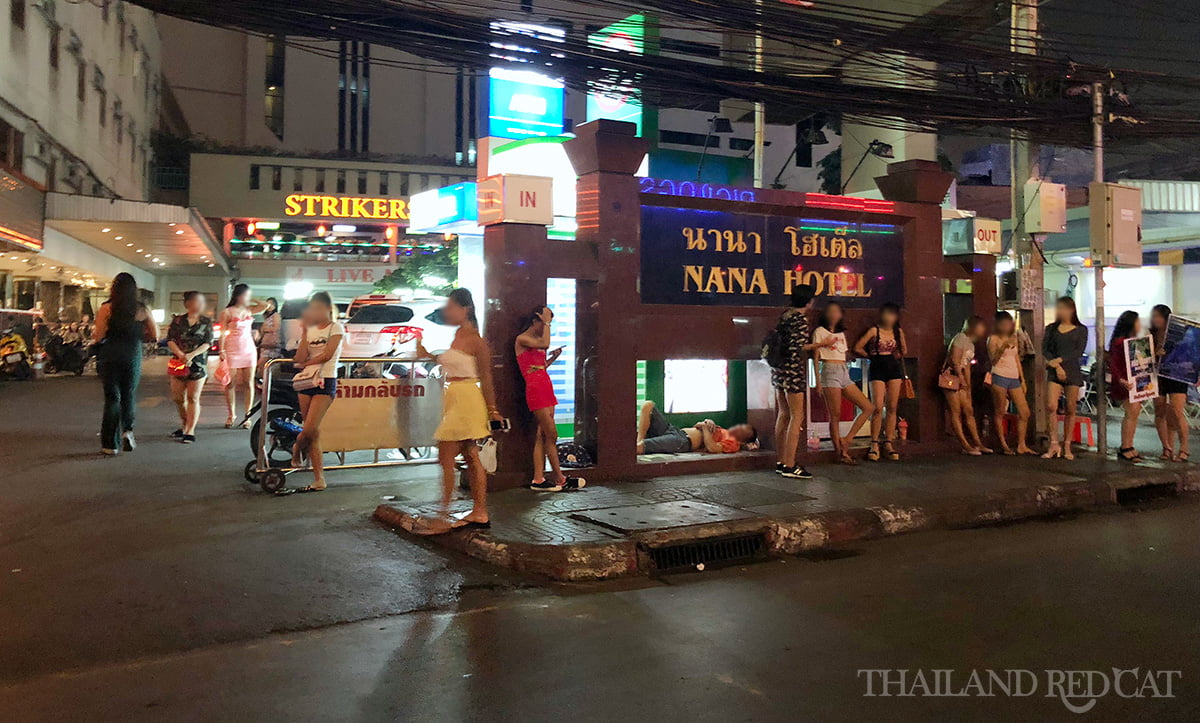 The cheapest type of prostitute in Bangkok are the street hookers in Nana.
You can find them all along Sukhumvit Soi 4 (especially in front of the Nana Hotel, picture) and along Sukhumvit Road between Nana BTS and Asoke BTS Station (especially on the corner of Soi 5 and around the Sofitel).
Prices: 1,000 Baht for a short time (negotiable).
Bangkok Hookers on Dating Site
I usually recommend Thai Friendly as the best option to meet girls without paying any money, but you can also find lots and lots of girls on there who would skip the whole dating part if you help them with their "little problems".
Prices: The basic functions of Thai Friendly are free (including sending and receiving messages, but if you want premium, that will cost from about 10 USD per month).
Map of Freelancer Hot Spots in Bangkok
Video of Freelancers in Bangkok