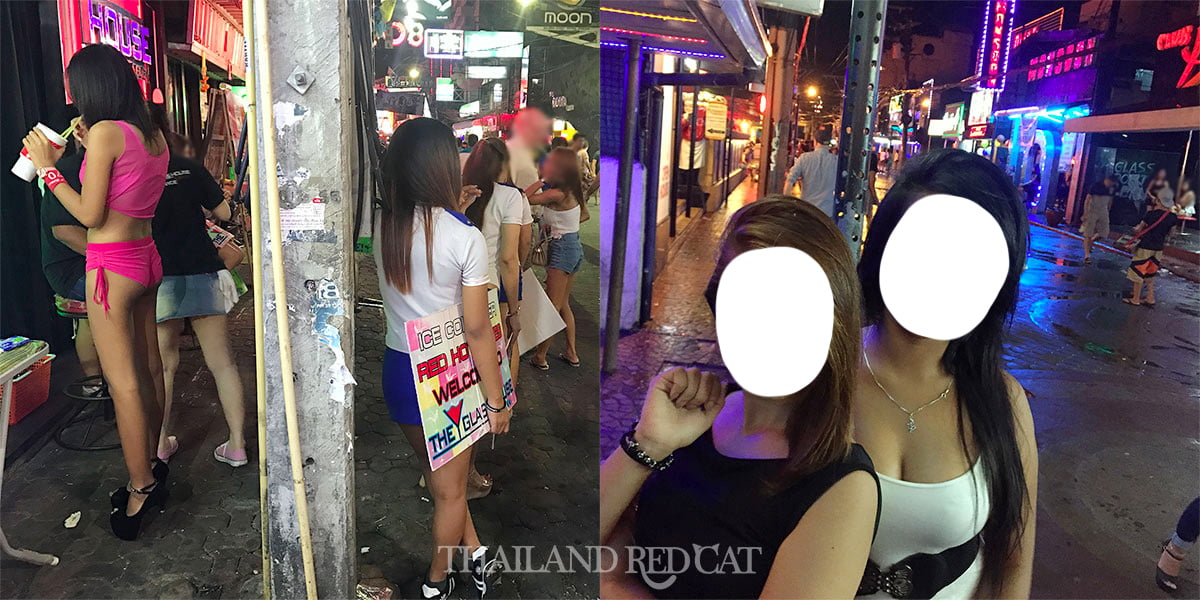 Pattaya and Angeles are both the best places in their countries to spend a "guy's holiday". Now, Thailand is obviously still by far the number one when it comes to sex tourism, but the Philippines is getting more and more popular among single guys.
So if you are just planning your first trip to Southeast Asia, and not really sure which city gives you more bang for your buck, and more fun and entertainment in general, then I'm quite sure I can give you a clear answer to this question in this guide.
Or maybe you have already been to either Pattaya or Angeles, and now think if you should revisit that same place on your second trip, or give the other city and country a try. Then I'm also sure you will find this guide very useful in making that decision.
Since a trip to either of these cities ultimately comes down to the different places to meet girls, I will compare each of them one by one:
Go Go Bars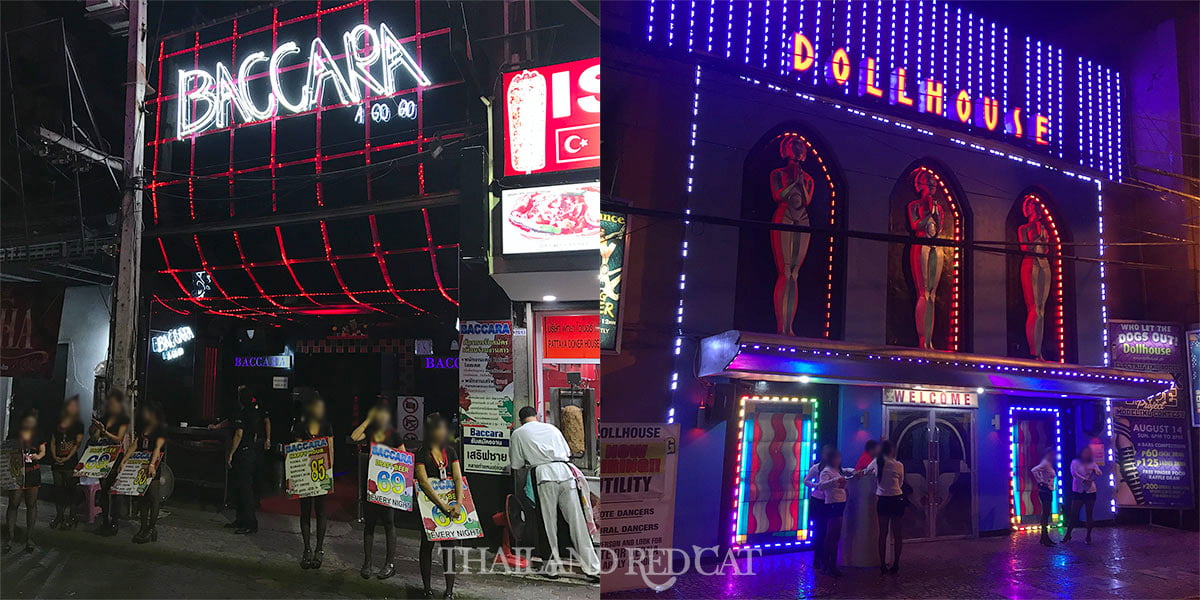 The girls in the go go bars in Angeles are usually dancing more enthusiastically than in Pattaya, who often just move their legs back and forth while starring into the mirror to check if they look pretty. The Angeles girls seem to enjoy it much more, they interact with the customers and generally don't have that much attitude like most of the Thai ladies on the stage have if you are no Asian looking guy.
What's also great about the go go bars in Angeles is that they have both dayshift and nightshift girls – so yes, you can walk into a bar at 2pm in the afternoon and see girls dancing on the stage – in Pattaya the action doesn't start until 7-8pm. The setup of most bars in Angeles is also more impressive, there are often 2 floors with an insane amount of young women everywhere – it's like a huge presentation, event there.
And finally, the prices for go go girls in Angeles are also cheaper than in Pattaya: You pay the bar fine of 3,000-4,000 Pesos, and that includes the sex price for the girl. In Pattaya, you pay around 1,000 Baht for the bar fine alone, plus at least 2,000 Baht for sex – and that's short time, whereas in Angeles it's long time, means all night. If you want that in Pattaya, you would have to add another 1,000-2,000 Baht. Only the lady drinks in Angeles are quite pricey – they cost 250-300 Pesos, in Pattaya it's "only" around 160-200 Baht.
So in that category, it's true like they're claiming: "It's more fun in the Philippines." And also cheaper.
Girly Bars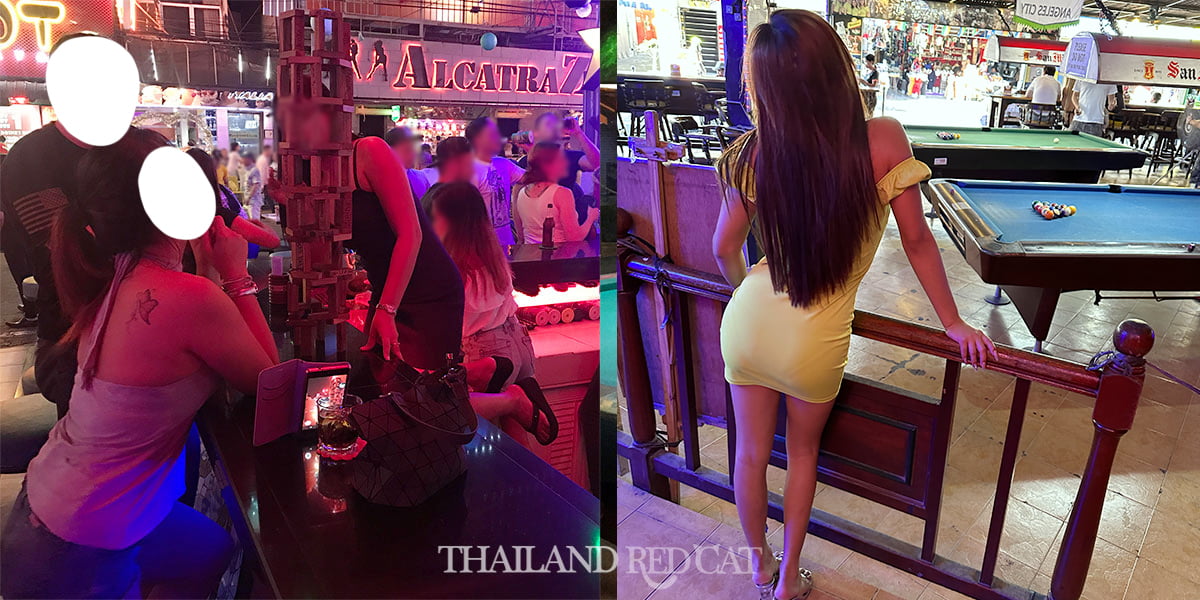 In Thailand they call them "beer bars", and in the Philippines they call them "sports bars": These types of bars where it's fun to hang out for a few hours, drink beers, play pool, watch live sports, talk to other foreigners and expats – and have plenty of young and lovely ladies around you.
The amount of beer bars in Pattaya is almost ridiculous, there are literally hundreds of them spread all around town. In Angeles however, there are surprisingly few sports bars, in fact the only 2 places I consistently see there are Bretto's Sports Bar on Walking Street (right picture) and Phillies Sports Grill & Bar on Fields Avenue. However, unlike the sports bars in Manila or Cebu, they don't even have girls employed for the entertainment of the male customers – just ordinary waitresses and a bunch of freelancers.
As for the prices, you get a great deal in Pattaya with bar fines of 300-500 Baht and sex prices of around 1,000 Baht. Again, the sports bars in Angeles have only freelancers, and in that case you can as well pick them up right off the street (see below).
Nightclubs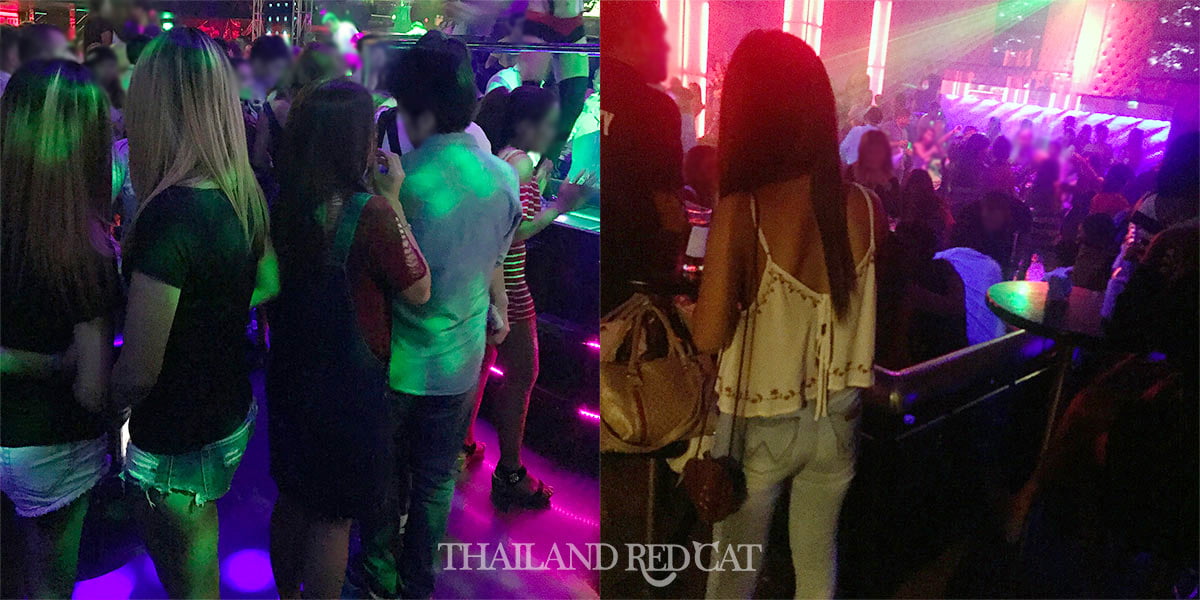 There are more than half a dozen nightclubs on Walking Street Pattaya alone, plus several local clubs up in north Pattaya. In Angeles there are currently only 3 night clubs, well two and a half really. But:
Angeles has the best hooker-disco, maybe even the best in all of Asia: High Society on Walking Street (right picture). This place gets packed every night with hundreds of girls, and almost all of them are freelancers who are willing to go home with you in exchange for some cash. However, the downside is that they usually only do short time for the price you arrange – if you want them to spend the whole night with you, it will cost you extra (1,000-2,000 Pesos for ST / 1,500-4,000 Pesos for LT).
Pattaya also has a fantastic club on Walking Street, namely Club Insomnia (left picture), where you can find dozens of working girls every night as well. And the great thing there is that the girls will usually be totally fine with long time, and you can often get it for just 1,000-1,500 Baht.
1 Point for both Pattaya and Angeles
Massages
That's an easy one. Similar like the beer bars, you can find countless of small and naughty happy ending massage salons all over Pattaya – and believe it or not, Angeles has only 1 single side alley away from the main tourist area with a bunch of massage salons of which some of them provide hand jobs (namely Teodoro Street, right picture).
Plus the bigger massage parlors with the infamous fishbowls and body to body massages on the air mattress – Pattaya currently has 6 such establishments (Sabai Dee, Honey 1 & 2, Rasputin, Sabai Room & P.P. Body Massage), and Angeles has none (they used to have one, namely Serenity Nuru Spa, but it closed down last year).
At least the prices are similar – about 300 Baht/Pesos for a massage, and about 500 Baht/Pesos tip for the happy ending (HJ).
Dating Site Girls
The great thing about Pattaya is that you can use the Thai Friendly dating site to meet and sleep with nice girls without paying any money. There are plenty of girls in this city who are looking for a foreign boyfriend, or just some casual dating.
You may have some success with Pina Love in Angeles too, but I personally found most of these girls very money-oriented. It's not as easy as in Pattaya, where you can just meet a girl who works in the restaurant for a coffee or movie in one of the nice shopping malls, like Central Festival or Terminal 21. Yes, you do also have these girls on Pina Love, but just not nearly as many – most of them are freelancers, at least in Angeles. Manila is much better for fun online dating.
Freelancers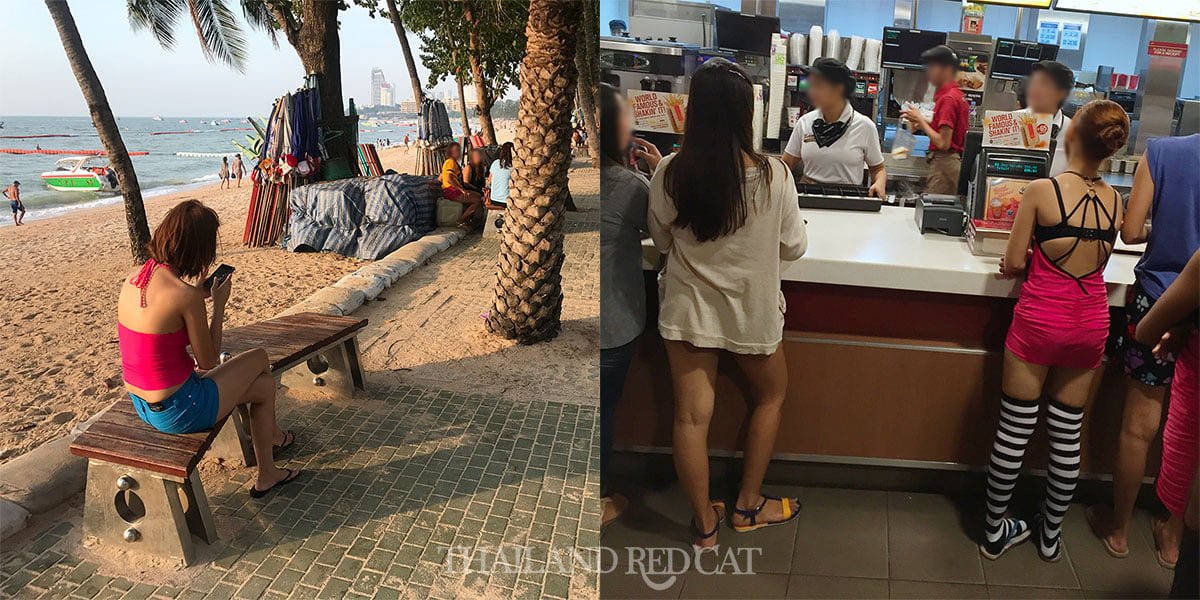 I've already talked about the freelancers in the night clubs part, but really most of these types of hookers are working out on the streets.
While it's hard to say which city has more attractive street prostitutes (you can find some real gems or at least 6s or 7s in both cities), the amount of these women in Pattaya is easily more than 5 times as high as in Angeles. You can find them all along the beach promenade and Walking Street in Pattaya, and almost exclusively on Walking Street in Angeles.
Price-wise, the going rate for short time with a street hooker in Pattaya is 1,000 Baht, whereas most of the girls in Angeles want to have at least 1,500 Pesos. And you know what, some of these ladies even completely ignore you or show little to no interest in Angeles, even though it's obvious what they are doing. Totally weird.
Ladyboys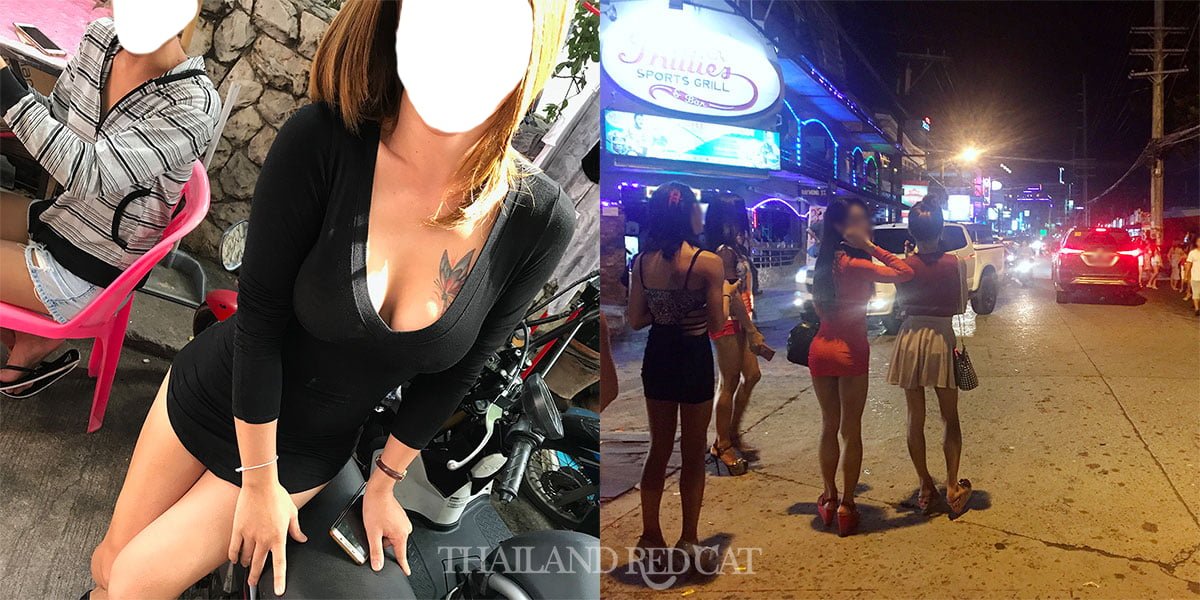 In case you want to try out "something different" on some nights of your vacation, then you can join the latest trend and try out sex with a ladyboy.
I've been all around the Philippines, and while I do think that Angeles has some of the most attractive ladyboys in the country (well, we are talking about hookers of course), I personally still wouldn't feel comfortable taking one back to my room, they are somewhat scary.
Thai ladyboys usually don't make any problems (unless you are totally drunk or rude), they seem more feminin overall, and there are even a few ladyboy massage salons that you can try out if you just want a hand job, but not necessarily bang them in their ass.
Activities other than Sex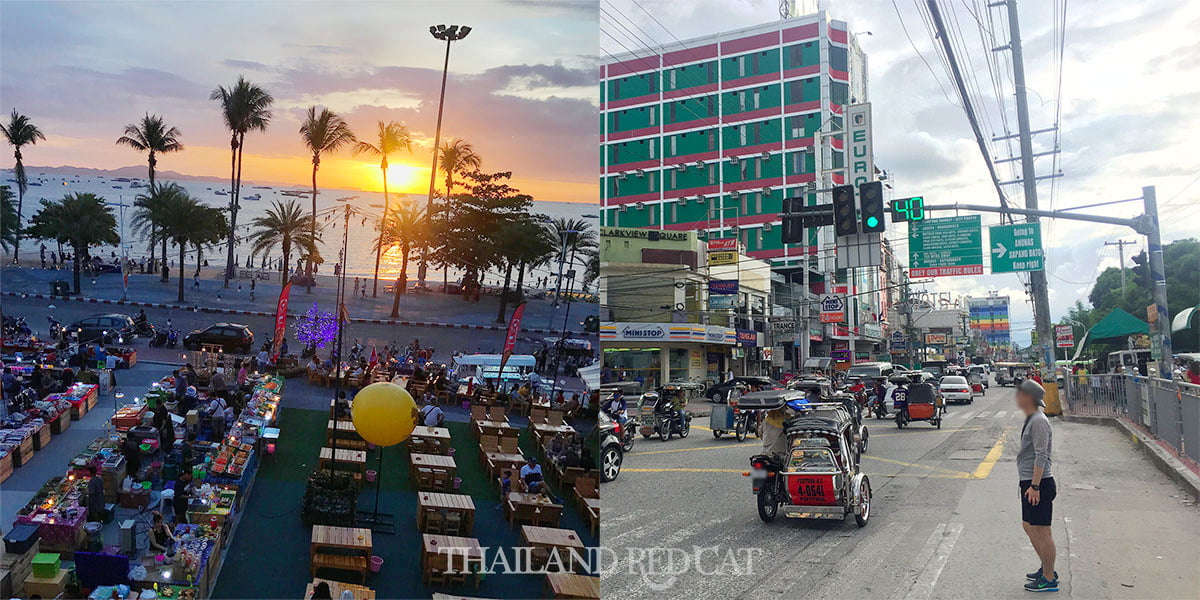 There is so much more to Pattaya than just the nightlife, girls and sex. Just the beach with its beautiful promenade and countless of nice little eateries and shops creates a much nicer atmosphere than in Angeles City.
Plus you have plenty of fun daytime activities in Pattaya, like visiting the beautiful island of Koh Larn, Ramayana Water Park (the biggest of its kind in Southeast Asia), view points, temples (check out the Sanctuary of Truth), nice shopping malls and much more. Oh, and many great restaurants (both Thai and foreign food).
Angeles however is more or less a typical chaotic Filipino town with just one centralized red light area. There is only one average mall (SM City Clark) and one of the few restaurants that serves decent western food is Kokomo's on Walking Street. Also the hotels are a bit more expensive.
Pattaya wins 7:2
I think it's quite obvious: If you haven't been to either of these cities, I would strongly recommend you to go to Pattaya. In Angeles 70-80% of the red light action takes place in the Walking Street area (which is just half the size of that in Pattaya by the way). Plus the prices for sex are generally cheaper, and you will even find it easy to get free sex by using the dating site.
But if you have already been to Pattaya, then I would say yes, check out the Philippines. But not only Angeles, make sure you also go to Subic (even cheaper go go girls than in Angeles for just 2,000 Pesos including the bar fine) and Cebu (I love the sports bars there, make sure to check out All Star's and El Gecko on Mango Avenue).
It's certainly nice for a change, and it's amazing, almost unbelievable how perfect everyone speaks English there. And the bodies of the girls are also a little different – more curves, and usually bigger boobs. Thai girls are slimmer and more "Asian looking" in general. But that's a matter of taste.