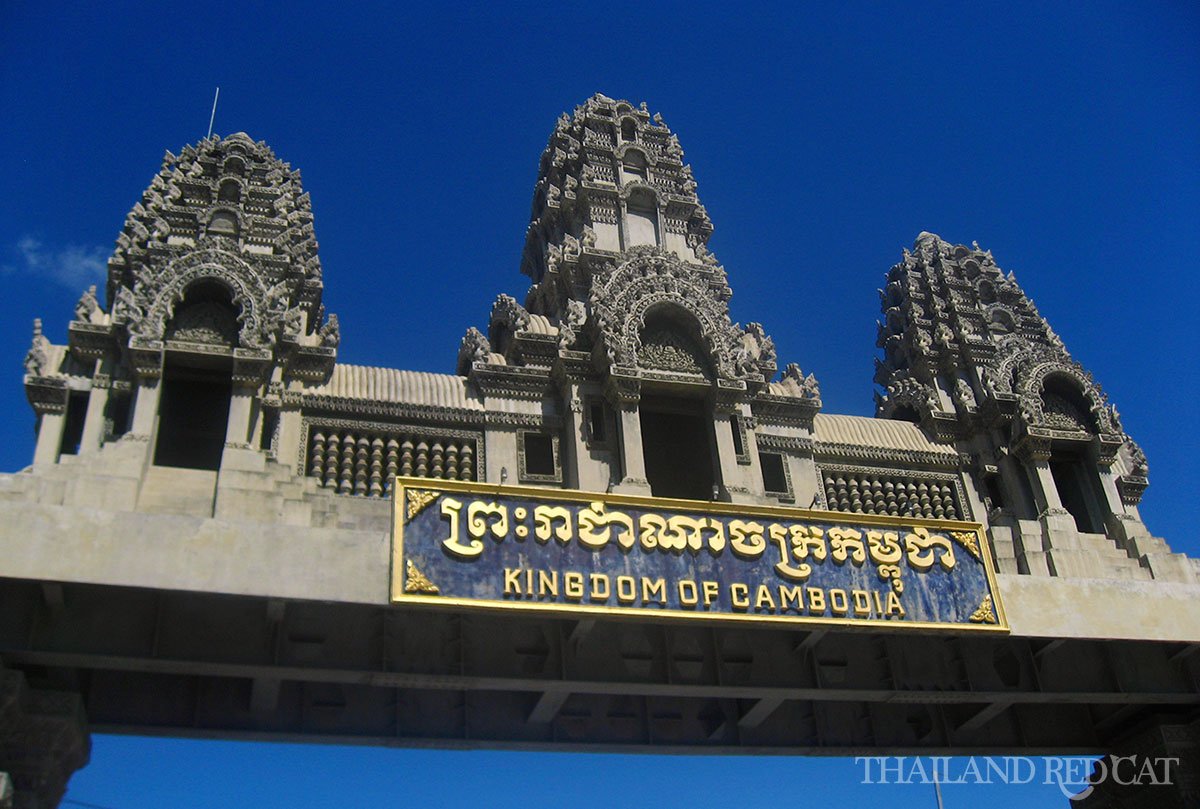 The trip from Bangkok in Thailand to Siem Reap in Cambodia is hugely popular and done by thousands of travelers every year. For various reasons: Visiting the temples of Angkor, traveling further to Phnom Penh and Vietnam or simply going for a Thai visa run while not being interested about Cambodia at all. Whatever you want to do in Cambodia, here are the different ways on how to get from Bangkok to Siem Reap.
Bangkok to Siem Reap by Overland-Travel
If you choose one of the following three overland-travel-options there are actually four different legs of the trip involved. The first step is to travel from Bangkok to Aranyaprathet, a town 6km from the Thai-Cambodian border.
Bangkok to Aranyaprathet by Bus
Buses to Aranyaprathet leave from the ground floor of Bangkok's Chatuchak Bus Station (Mo Chit). There are both ordinary aircon busses (276 Baht) and VIP buses (around 340 Baht). They leave every half hour from 4am to 6pm, daily. The trip takes four to five hours.
There are several police checkpoints on the way to Aranyaprathet and most buses (mine included) are boarded by uniformed military men somewhere on the way, inspecting primarily for illegal immigrants from Cambodia. There are generally no issues with foreigners but always have your passport ready.
Bangkok to Aranyaprathet by Train
Even though you can travel by train only within Thailand, this is quite a popular travel option. There are two daily trains from Bangkok's main railway station (Hua Lamphong) to Aranyaprathet. The first one leaves early morning at 5:55am and arrives at 11:10am, and the second one at 1:55pm and arrives at 5:20pm. The fares are 58 Baht for 3rd class, 121 Baht for 2nd class and 242 Baht for 1st class (excluding fees).
To travel from Aranyaprathet to Bangkok there are two daily train services as well, the first one departs at 7:05am and arrives in Bangkok at 12:05pm, and the second one departs at 2:00pm and arrives at 7:35pm.
Bangkok to Aranyaprathet by Minivan
You can also travel from Bangkok to Aranyaprathet by minivan, and even though this is the most uncomfortable option it's the fastest way to travel overland in just about 3.5 hours. Vans leave from Bangkok's Ekkamai Bus Station (simply take the BTS Skytrain to the station of the same name) and the price of a one way ticket is around 280 Baht.
Aranyaprathet to Poipet
From Aranyaprathet it's just another 6km to the Thai-Cambodian border at Poipet. There are tuk-tuk drivers anticipating your arrival at the train station and the common fare for the 10 minute trip is 100 Baht per person.
Be careful with touts and scams on the way from Aranyaprathet to the border at Poipet. I have already done this trip and the tuk tuk driver brought us to an office somewhere near the border and the guys there told us they work for immigration, would handle our visas and asked for our passports. Of course we didn't give them our passports and walked the last hundred meters to the border where we handed our passports to the real officers.
Crossing the border
The border crossing at Poipet is open daily from 6am to 10pm. Going through immigration and customs is generally straight forward. Depending on your nationality, you will need to pay around 30 USD to obtain a tourist visa on arrival. One passport photo is also required. Make sure you pay with crisp USD notes as I have heard of cases where the cash wasn't accepted and they made the tourists pay in Baht – with a terrible exchange rate.
Poipet to Siem Reap
There are 3 options on how you do the final leg of the trip:
Sharing a taxi with other travelers: USD 30-50
Public government bus: USD 10
Pick-up ride to Sisophon (30 Baht), then public bus to Siem Reap (about 7 USD)
I took the taxi and can recommend you to do it the same way: It's the fastest and most convenient option and if you can share it with two or three other people it's also inexpensive.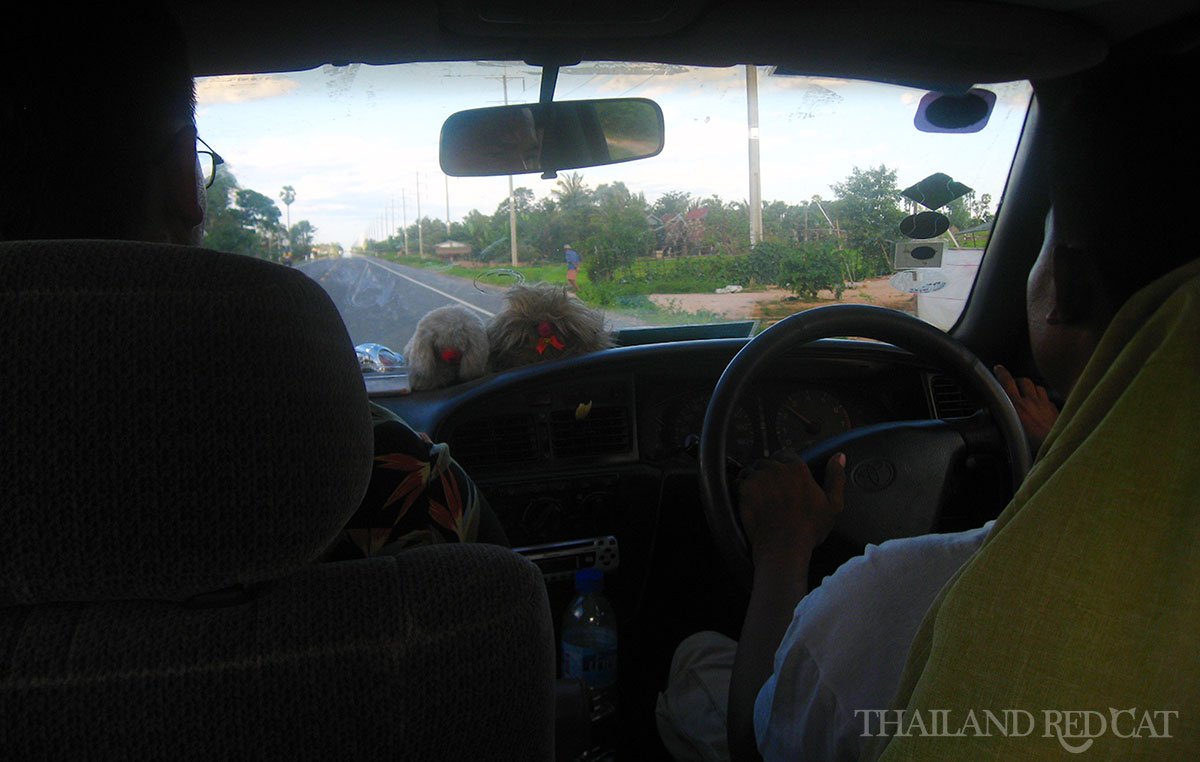 Bangkok to Siem Reap by Flight
The fastest but also most expensive option to travel from Bangkok to Siem Reap is obviously by flight. There are different airlines operating on this popular route, if you are out for a cheap budget flight you may want to travel with AirAsia, Bangkok Airways or Cambodia Angkor Air, promotion fares from 1,390 Baht.
Safe trip!