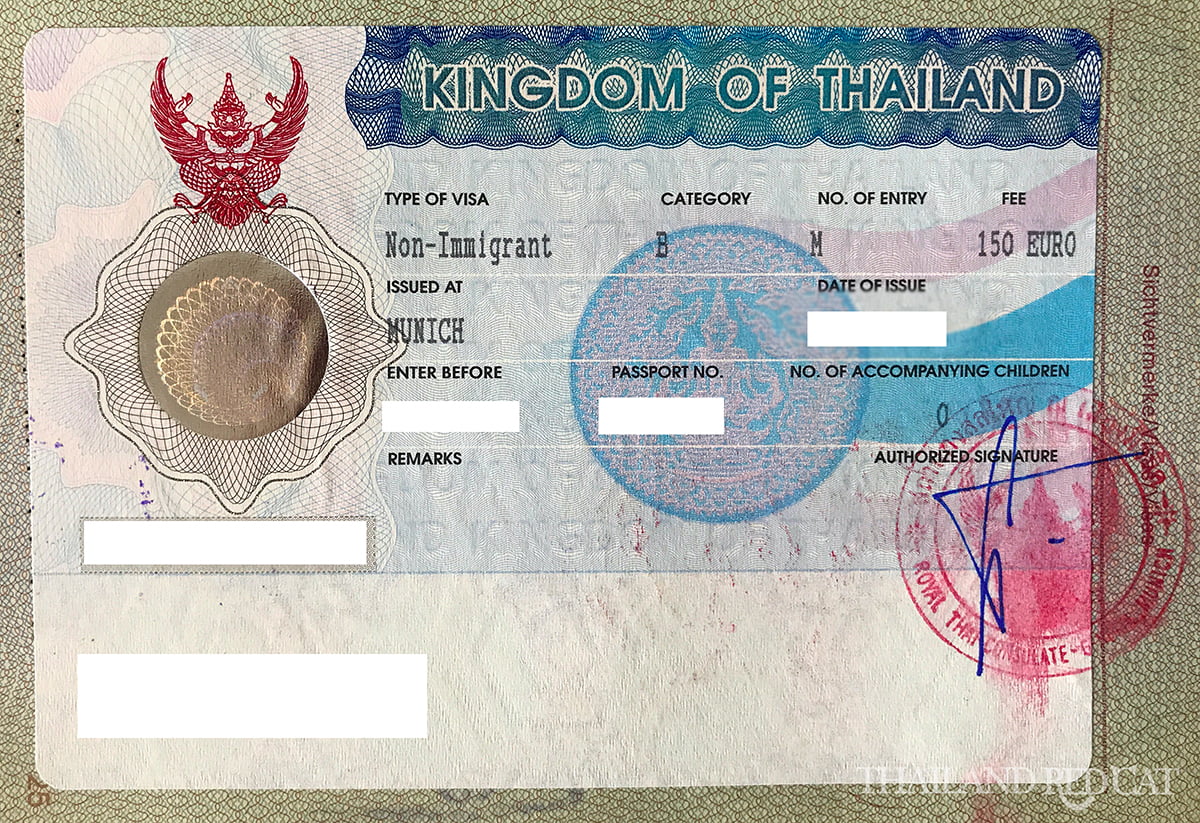 No matter if you intend to work as an employee or plan to set up your own company in Thailand, the first thing you are required to get is a Non Immigrant Business Visa. Once you have it you need to apply for a work permit.
These are the two things you need to legally take up any kind of work in Thailand.
Even interns in Thailand that don't receive any salary are supposed to obtain a business visa and work permit – since they are working.
So how to get a Non Immigrant Business Visa?
The first thing that is important to know is that you can't obtain a Non-Immigrant Business Visa inside Thailand. That's right, you need to apply for it at a Thai Embassy or Consulate outside the kingdom.
The application process as such is pretty easy if you bring along all the required documents. The office hours for visa applications in Thai consulates are usually from Monday to Friday from 8am to 12:30pm. Pick up of the visa the following working day (not Saturday or Sunday) sometime in the afternoon, e.g. in Vientiane Laos from 12:30pm to 2:30pm. Make sure to check these times at the website of the relevant consulate that you are planing to submit your application.
There are exceptions where you can transfer you regular Tourist, Education or Retirement Visa to a Business Visa inside Thailand without having to leave the country, but this involves an extra fee and is only possible if the company that sponsors you has a certain size in terms of registered capital, revenues and paid taxes.
What documents are required for a Non Immigrant Business Visa Application?
The following documents have to be handed to the officer at the visa department of a Thai Embassy or Consulate (double check at their website):
Business Visa Application Form, completed and signed
Sponsorship Documents from a registered company in Thailand:
Petition letter from the Thai company to the Thai ambassador (including your position, salary and length), original WP3 form (your employer will know what that is), copy of company affidavits, copy of shareholders list, copy of latest annual audit, copy of latest withholding tax, copy of latest payments to social funds, map showing the location of the company and the workplace of the applicant

Passport with a remaining validity of at least 6 months

2 passport photos (dimensions: 3.5 x 4.5 cm)
Application Fee: 2,000 Baht visa fee for 3 month single entry / 5,000 Baht visa fee for 1 year multiple entry
It depends on the consulate if they issue a 1 year visa or only a 90 day visa. All of Thailand's neighbor countries (Malaysia, Cambodia, Laos and Myanmar) currently only issue single-entry 3 month business visas. Same for Singapore and Hongkong.
The closest country to Thailand that issues one year multiple entry Business Visas is Australia and currently only at consulates of the following cities: Melbourne and Adelaide.
Re-Entry Permit
If the Thai consulate only issues you a single entry visa, it is possible to apply for a Re-Entry permit inside Thailand. The application has to be submitted at the immigration office that is designated to your residential area (in Bangkok that is the Chaeng Watthana Government Complex). The following documents are required in order to submit a Re-Entry Permit application (in person or by an agent):
Completed and signed Re-Entry Permit Application Form (TM8)

2 passport photos
Copy of passport pages: Main page, visa page and page that includes the latest entry stamp
Application Fee: 1,000 Baht for single entry / 3,800 Baht for multiple entry
Reporting Requirement
If you hold a one year Business Visa you are required to the report to the immigration officer of your residence area every 90 days (basically confirming where you currently live). This is usually called the "90 day report".
Extension of Non Immigrant Business Visa
It is possible to extend your Business Visa for one year inside Thailand at the immigration office that is designated to your residential area. This time you are required to submit the same documents as for the initial visa application plus your work permit.