Sometimes it surprises me when I read all the negative stories, comments and forum posts about Thai girls. Or more precisely: About having a relationship with a Thai girl.
I think there are 2 reasons why you see so much negativeness and frustration everywhere: First reason, most of the men who are in a happy and great relationship with Thai women simply don't share their stories in public! They just shake their heads in disbelief while sitting on the couch and reading through the latest Thai Visa thread, while their Thai partner is preparing the dinner.
And second reason, believe it or not but most foreigners here have relationships with prostitutes. Yeah, call them "bar girls" or "massage ladies" or "cute chick from the shopping mall who felt terribly underpaid and is so grateful that I support her now". Whatever you call them, they have all one thing in common – they sleep or slept with men for money. And that's a big problem, because it makes them lazy.
These ladies are simply not used to making real efforts or to work hard, and that's why I don't know anyone who has a former bar girl as a girlfriend who regularly cooks for him, does all the housework and cares about him in really all possible ways you can imagine. You know, my current girlfriend even makes me promise to call her every night before I sleep when I'm traveling out in the provinces – bar girls just wouldn't care.
But anyway, I think you didn't come to read my today's post to understand why there is so much negativity on the internet, but for another reason:
The dream of every man moving to Thailand (and also lots of tourists of course) is to find a good Thai girl.
A sincere girl (jing-jai – จริงใจ) who really cares about you, who really loves you, who isn't all about money, who cooks and does the household work for you, who really listens to you, who feels your mood and wishes without you even telling her – and acts upon that, who doesn't permanently ask you to buy her things or decide what to do and where to go, who doesn't make jokes about you behind your back with her friends, who doesn't lie to you, who doesn't think her uncle is more important than you, that kind of girl.
And believe me, there are countless of such girls in Thailand – you just need to know where to look for them.
Well, let me tell you first where you can not find them: In the nightlife. Ironically, that's where most guys are actually looking for them. Sure, it's easier to pick up a girl for a one night stand in the club (maybe even for free) than to find that type of "good girl" for a long term relationship, a girl you might actually want to marry, in the places I'm about to show you. But just don't expect you can show up in Insanity Club in Bangkok and find the love of your life there – it's very, very unlikely. You will probably find yourself starting the next emotional forum entry on Thai Visa sooner or later.
The 2 Places to Meet Good Girls in Thailand
There are really only two places where you should look for good women that are good for dating, relationships and even marrying:
1. Everyday Life Situations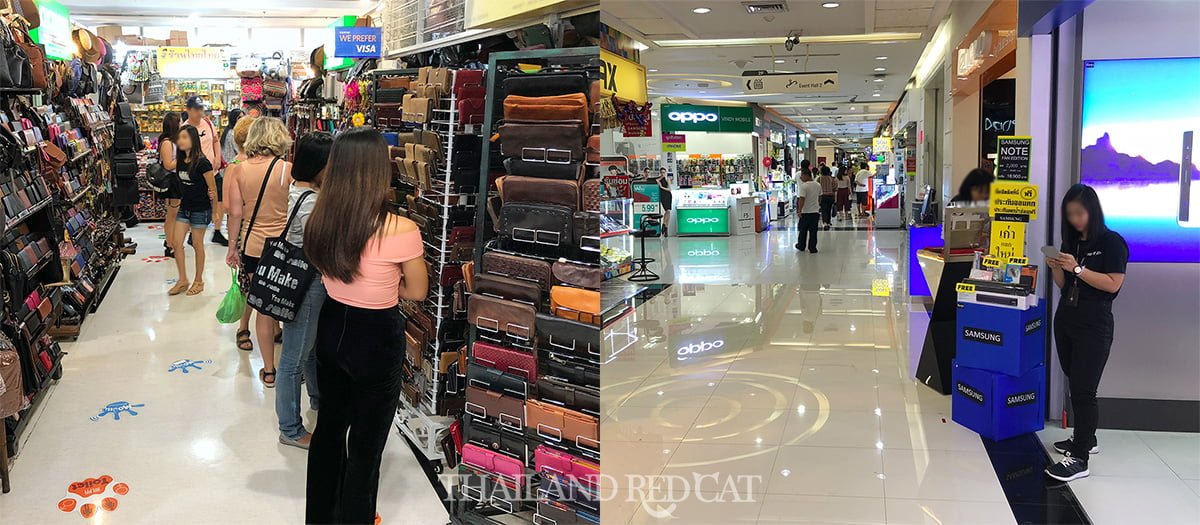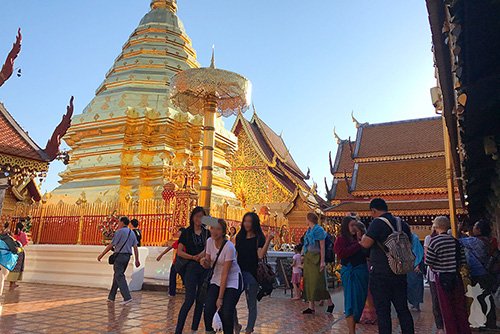 Just keep your eyes open in all typical, everyday life situations, like in the restaurant, in the park, in the shopping mall, in the metro, in the supermarket, at some landmark or tourist attraction (or temple), well even on the streets and in your hotel – you will see so many attractive and charming "good" Thai ladies literally everywhere you go.
Be open and polite, give them smiles and try to start some sort of small talk if you can. But well, here comes the problem, because most Thai girls are somewhat shy to talk to foreigners – they think their English isn't good enough, you will get upset, they lose their face or whatever.
That's why it is extremely useful if you can speak a little Thai, or at least know some good pick up lines to break the ice, make them smile and feel comfortable, and start talking.
It also really helps if you go to one place repeatedly, like you pay at the same cashier girl in the 7-Eleven or restaurant or coffee shop every day (that's how I met my current girlfriend by the way), so she gets to know you just like that, and then she will also be more open to talk with you than if she just saw you the first time. Big tip that one.
The next step then would be to ask her for her Facebook or Line ID. So yes, if you want to ask her out for dinner, it's better not to do that in person, but via messaging her. You will have much better chances that way, because she doesn't feel pressured to answer with yes or "maybe" right away (in Thai they call that ʉ̀t-àt – อึดอัด = uncomfortable).
2. Online Dating Site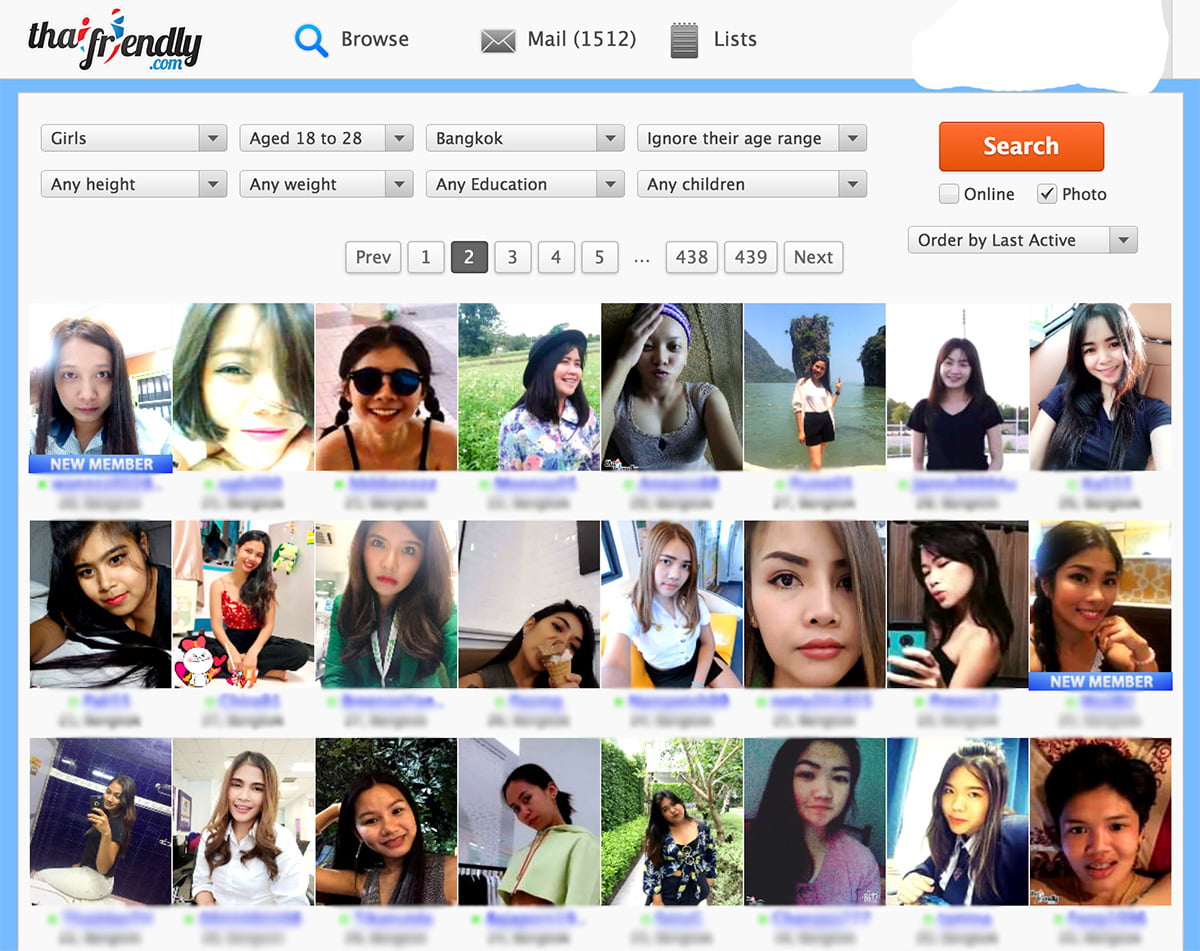 There are more than 1.3 million members on Thai Friendly, the biggest free dating site in Thailand. And not only can you find much more women than men on this site, but you can actually meet girls who you wouldn't get the chance to approach in the everyday life (see above):
Like all the girls with office jobs in Bangkok, when you see them in the metro or walking down the streets, they look too busy and often dead serious and you just don't feel comfortable talking to them.
But guess what, there are so many of exactly these types of good girls who have great jobs and who use Thai Friendly to find a foreign boyfriend.
Conclusion
While I'm not saying that it's impossible to have a happy and fulfilling relationship with a Thai bar girl, it's just extremely rare. Sure, maybe you meet a girl who really just started working in the bar a few days ago and you are her first customer, or maybe even a lady who has seen hundreds of white penises over the years and who is actually really nice, sincere and caring. But well, the odds are simply against you.
If you go this route – good luck, but otherwise I would strongly recommend you to stick with the daytime game or my personal favorite, the dating site.