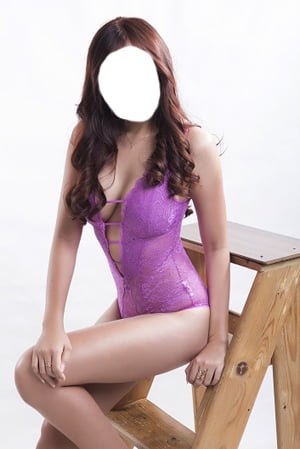 Often referred to as the city of sin, Bangkok is a place where anyone and everyone can explore their sexuality, cure a curiosity, and play out those long-held fantasies. But single men aren't the only ones looking for a sexual thrill in Thailand, and despite what you may think, Bangkok's pay for play scene is very couple friendly, especially if you know where to go and who to pick.
Those familiar with the bar and gogo scene will have noticed more and more couples over the past years, but many of the famous and well respected escort agencies are also now targeting services towards couples and single females. However, there is certainly a knack, to making those threesome fantasies come true, and more often than not you'll hear tales of how that threesome didn't go to plan, was disappointing, or even a total disaster.
From my experience, bad threesomes can often be put down to a lack of knowledge, know-how, and planning, so if you are a couple looking to use Bangkok's escorts services here are a few things you first need to know.
Know what you want
First off, you need to know what you want. The great thing about using a top Bangkok escort service is being able to explain exactly what and who you want, and with their vast expertise and knowledge they can arrange your perfect date. However, if you are unsure what you want then their job gets a little bit harder and the chances of you being disappointed will grow. So don't be shy.
You and your partner may have decided that you want to have a 3some with a Thai girl/woman, but you may not have gone into much detail, and you may be expecting totally different things. To avoid any awkward moments, and to help you get the best experience, talk about what you both want from the experience and make a note of it.
You might not want to go into every tiny detail as leaving some of the spontaneity and mystery is part of the experience, but now is a good time to share all your dos and don'ts, and describe the kind of girl(s) you'd like to meet. Once you've decided on this, share it with the agency when you are contacting them, and as long as you've picked one of the best Bangkok escort agencies, they will be able to insure you get what you desire.
Choosing your girl
Thai escorts are all different, but a good agency will know exactly which of their escorts are good at what. So when you are booking your date, rather than checking the agency site and choosing your girl based on what you've seen, tell the agency the experience you are looking for and ask their advice on who is best suited. Let them know the girls you prefer (by looking at the website), but show some flexibility and trust in their opinion.
A good Bangkok escort agency will only list girls as bisexual, and able to do lesbian shows and 3somes, if they are 100% sure the girl will enjoy it and can perform. Make sure you pick one of the best Bangkok escort sites and read up on their reviews and the reviews of the girl(s) you have selected. Don't be afraid to ask extra questions about what the suggested girl can and cannot do; it's important to get all the information out there and make sure you get the escort you're looking for.
Alternatives
You don't have to stick to just one girl, why not take two?
Most agencies charge the same price for two girls as they do for one (when booking as a couple), and what better way to get the night going than watching with your partner two super hot Thai girls give you a private lesbian show. Alternatively, some of the better agencies will also be able to offer guys and even ladyboys to join in on your special night.
Get in the mood
Once you have arranged your date, make sure you get in the mood. Prepare the room with everything you'll need, get showered and cleaned up, and maybe put on some music and have a drink or two in advance (though I strongly advise against getting drunk before your girl has arrived). Don't feel nervous or anxious, a good Bangkok escort will be experienced and extremely friendly, and if you've followed the above advice you'll have picked a girl who is great at entertaining couples – so look forward to it.
Once your date arrives you can also avoid any awkwardness by chatting and perhaps sharing a glass of wine or two, and when you feel comfortable and are ready to play, all you have to do is say the word.
How to make it happen
Bangkok is a place where fantasies really do come true, so if you are ever going to make it happen, here and now is the best place and time. All you need to do is go on the website of a renowned Bangkok Escort agency, tell them what you want, and arrange the date and time. It's going to be a night to remember.
I highly recommend Smooci not only are they one of the best Bangkok escort agencies. But they also let you track your girl on a map after you have booked her – so you can see where exactly she is right now. They also specialize in servicing couples and have a wide selection of lesbian and bisexual girls. Their customer service is second to none, and they'll make sure you get exactly what you want.