Yesterday I had a few beers with a German girl friend and as we talked about life in Thailand she came up with this straightforward question:
Why do you prefer Thai girls to western girls?
And even though I'm sure she knew some of the reasons already there are many things she can't know as she never had the pleasure of calling a Thai girl her girlfriend.
Thai Girls don't complain as much as Western Women
Sure you can piss off any girl if you muck around, come home late (or not at all), don't reply to her text message or whatever but the difference is western women just seem to wait for reasons to get mad at you and they are also a lot more resentful than any Thai girl will ever be. Small things are big things for western women and so you will never meet a Thai girl that gets angry because you left the toilet seat up. Even if you really make a Thai girl angry and that doesn't happen much at all she will forgive you anything, even having banged her best friend.
Thai Girls let you be the boss in the relationship
If you tell your Thai girlfriend about what you want to do on the weekend she will simply go like yes cool let's do that. She won't say I wanna go to Hua Hin when you suggest going to Pattaya. Thai girls let you make the decisions what you are going to do together, when you are going to do it (Let's go eating now, I'm hungry) and how you are going to do it (Let's only go for a few hours, I wanna meet up with my friend later). Western girls always want to do the planning and at least try to achieve some compromises: If we do this today, we are going to do that tomorrow, ok?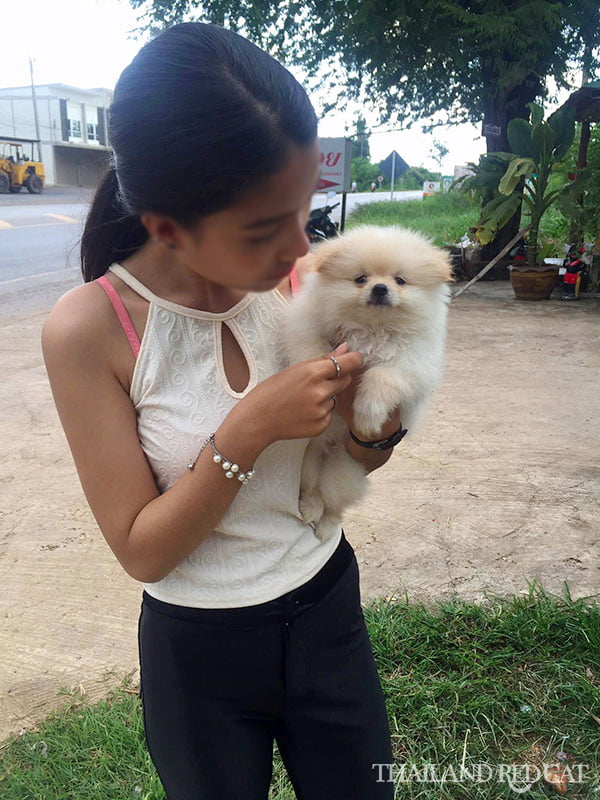 Thai Girls have a nicer body than Western Girls
It's strange but even though most Thai girls (and guys as well) are generally dead lazy when it comes to fitness and sports and still they don't get fat and keep their beautiful bodies. While western girls run to the yoga or fitness studio every second day but still you barely see a really thin and skinny girl walking on the street.
Statistics prove anyway that western countries like America, Australia and by now also Western Europe have the highest percentage of fat women in the world. And besides the fact that's it's really easy to find a thin girlfriend in Thailand it's obviously also the smooth and soft skin that western women are extremely jealous and western guys extremely fond of.
Thai Girls are more beautiful than Western Girls
That's a matter of taste of course but for me there is no doubt that the average looking Thai girl is ten times as attractive as the average looking Western girl.
Thai Girls are better housewives than Western Girls
It's almost impossible these days to find a young Western girl that is really good in cooking and even if you do, she expects you to do the laundry instead, sweep the floor or make up the bed. Thai girls know that housework is their job. Believe it or not one of my Thai student girlfriends made me smile as I was about to start cleaning my room on a Saturday morning and she found it funny and asked me why I want to do it.
Thai Girls have a nicer smile and are always optimistic
Thai girls don't just have a nicer and brighter smile, they also smile much more often than Western girls. Besides that Thai girls are also much more open and optimistic about simply everything and never think too much about some bad thing that happened or a problem they have, they just go and try to make the best out of every situation without worrying too much. Thai girls always seem to be happy and really enjoying life and let you feel that while western girls usually expect their boyfriend to entertain and make them feel good.
That's all my personal opinion of course, but I know many foreigners in Thailand who think exactly the same. And if you have a Western girlfriend and consider moving to Thailand with her then please read this post before.