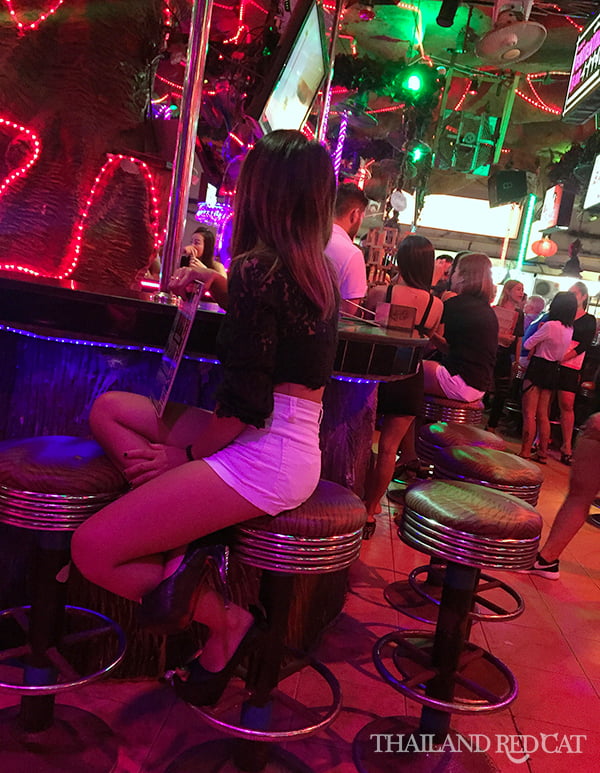 If you like a girl and you want to take her out of the bar, you have to pay a bar fine which compensates the bar for missing out on earnings for drinks sold by that particular girl. It doesn't include anything that comes after, it's just the amount that you pay for the right to take her outside.
Bar Fine – in Thai "kâa baa" (ค่าบาร์)
Thai girls working in bars receive just a very basic salary (usually between 6,000 and 8,000 Baht a month) and their job is to make streetwalkers come in and buy drinks on a daily basis, not just for themselves but also for the ladies – called lady drinks (140-180 Baht of which the girl generally receives half of it).
If you pay the bar fine for the right to take her out of the bar she will normally receive nothing of that or in some places a small share, like 100 or 200 Baht. Bar fines are the main source of income for go go bars and beer bars in Thailand, after all.
You will have to talk with the girl about how much she wants for short time, long time or whatever. Tip: Do it in the bar as she will (normally) tell you a standard price and it's gonna be more expensive if you ask her after you took off her bra back in your room. Sometimes you might be lucky and you just buy her some noodles and bang her for free if she likes you a lot.
Prices of Bar Fines in Thailand
Bangkok: 600-700 Baht (Beer Bars) & 700-2,000 Baht (Go Go Bars)
Pattaya: 500-600 Baht (Beer Bars) & 700-1,500 Baht (Go Go Bars)
Chiang Mai: 400-500 Baht (Beer Bars) & 600-700 Baht (Go Go Bars)
Phuket: 500-600 Baht (Beer Bars) & 800-2,600 Baht (Go Go Bars)
Udon Thani: 300 Baht (Beer Bars)
Hua Hin: 300-500 Baht (Beer Bars)
Koh Samui: 400-500 Baht (Beer Bars) & 600-800 Baht (Go Go Bars)
On my recent weekend trip to Pattaya I learned about a new way for bar owners to set bar fines. I had a drink in "Show Girls" in Soi LK Metro and asked how much the bar fine is – more because I was curious and she said 1,000 Baht. I said are you serious normally it's like 700, she said yes for the first two hours its 1,000 Baht then at 10pm it drops to 800 Baht and then at midnight it drops again to 600 Baht. Interesting new way to charge more for the beautiful girls as they are obviously taken out first.
Short Time and Long Time Bar Fines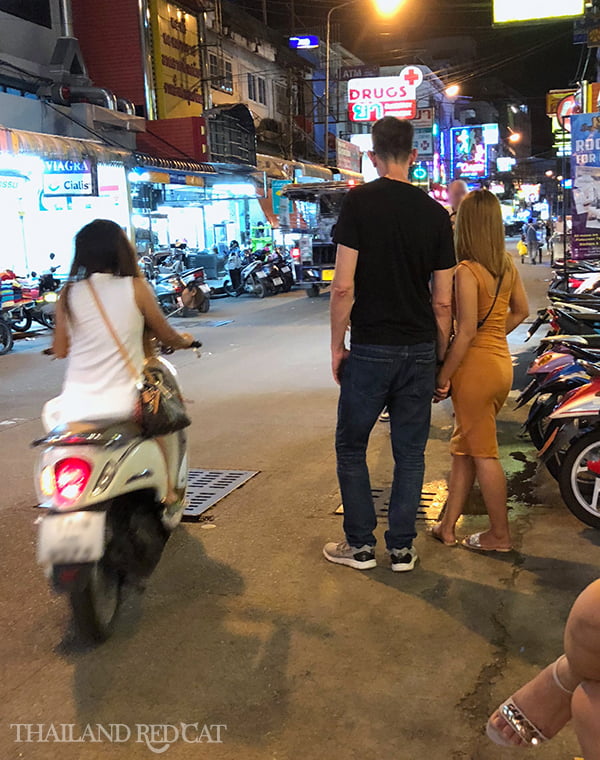 Yes that's right, many bar owners (especially the Go Go's in Pattaya) have started to divide their bar fines into two types: If you take a girl out for short time (up to 2 hours) then they charge up to 1,000 Baht. But if you want her to spend the whole night with you then you need to pay a "long time bar fine" which often is 1,500 Baht.
These short time and long time bar fines are now charged at most Go Go's on Walking Street including what I think are the six best Go Go Bars in Pattaya. And besides that the girls in most of these places have very steep rates like 3,000 Baht for short time and 5,000 Baht for long time. Keep in mind it's the go go bars that usually have the best looking girls and they really got that high price tag nowadays.
Also note that Pattaya really gives you the best bang for your buck (Udon Thani might be even cheaper but the average girl in Pattaya is more attractive). You can check out the girls by walking up and down Walking Street and have draft beer at most of the go go bars for 59 or 69 Baht. Beers at many beer bars cost 60-80 Baht all night long. And if you take a girl from the beer bars, the bar fine is still very fair at 500 Baht.
Bar Fines in Karaoke & Coyote Bars
Karaoke bars are pretty much the Thai equivalent to the beer bars and coyote bars are the Thai equivalent to the go go bars. However, it's not very common among Thai guys to pay money to the bar in order to take out a girl. They would usually wait until she finishes work and then pick her up in front of the bar. Or just drink and stay until the bar closes.
If you do go to a karaoke or coyote bar as a foreigner they may offer you to pay the bar fine for a girl, because they know foreigners like to do that. The prices for that are usually unreasonable expensive though, it's not uncommon to pay a 1,000 Baht barfine for a karaoke girl and up to 3,000 Baht barfine for a coyote girl. If you don't believe that just go to Cowboy 2 Go Go Bar in Bangkok and ask how much for the bar fine for their coyote girls.
I hope you got a good overview of bar fines in Thailand now and I will keep this guide (especially the prices) up to date in the future.