I've just visited the coolest cafe ever here in Bangkok: The place had not just nice decorations and a relaxed and cozy atmosphere, but about 15-20 cats walking, sitting and sleeping all over the place.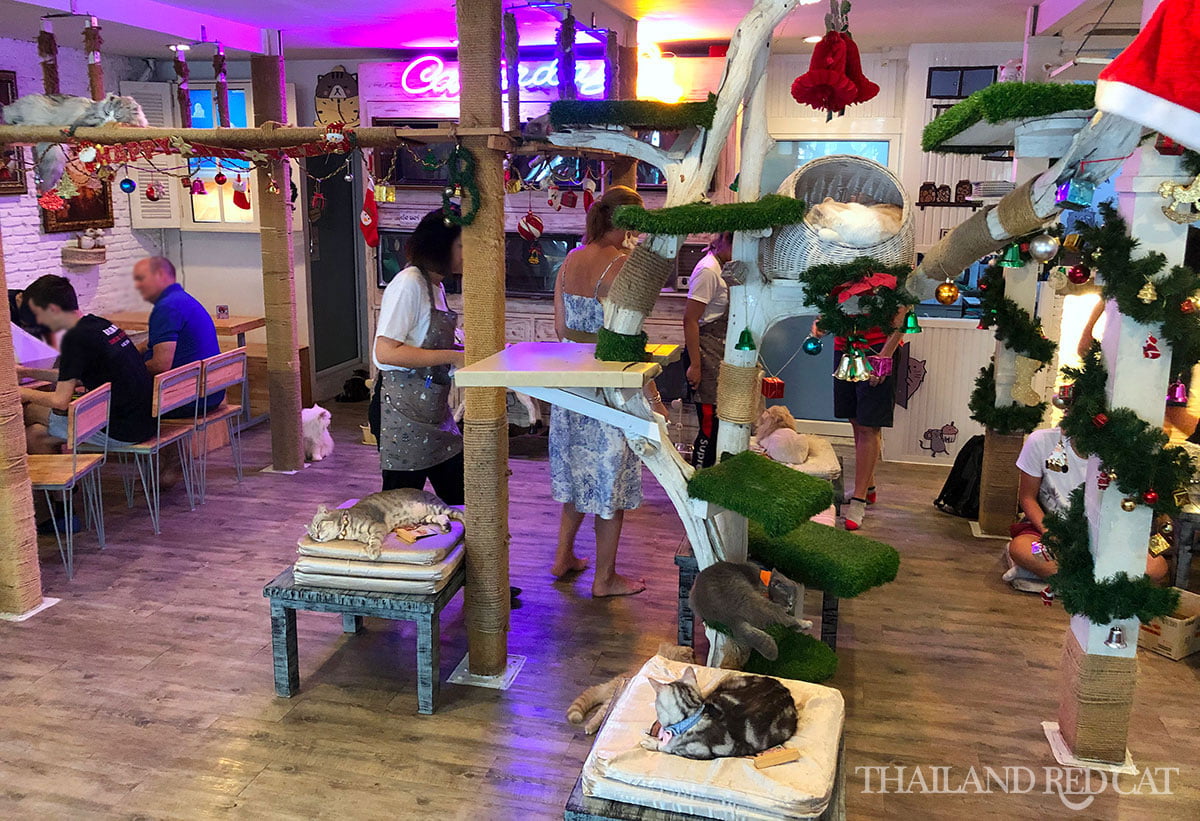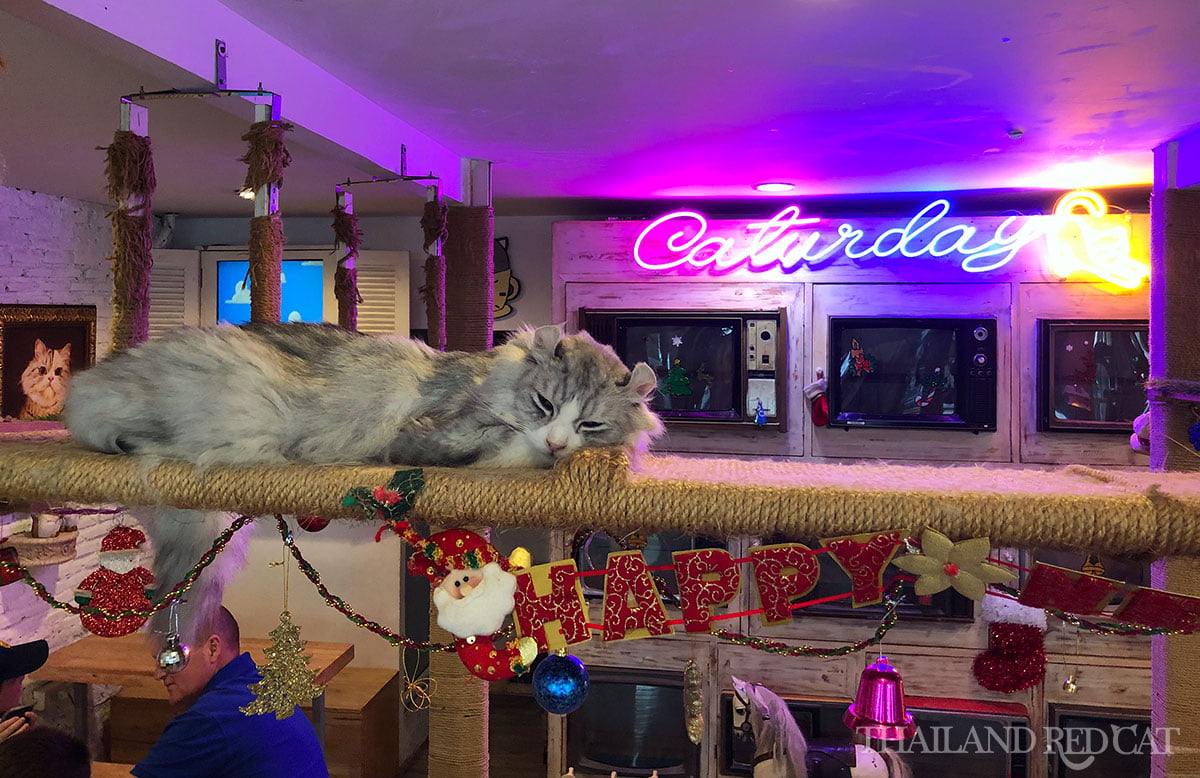 My friend had told me about this concept cafe that apparently has become extremely popular in Japan as residents of new condominiums are not allowed to have pets anymore so that people opened up "cat cafes" to compensate for that.
It was a really cool Saturday afternoon to just hang out there, watch the cats walking around (even though most of them were just lazy and sleeping), pet them, read a book, have a chat and enjoy some drinks – they even serve some pretty good local and foreign food. Note: Prices are quite fair given the great atmosphere and all the cute meows (and there is no entrance fee); I had a cafe latte and it was 118 Baht.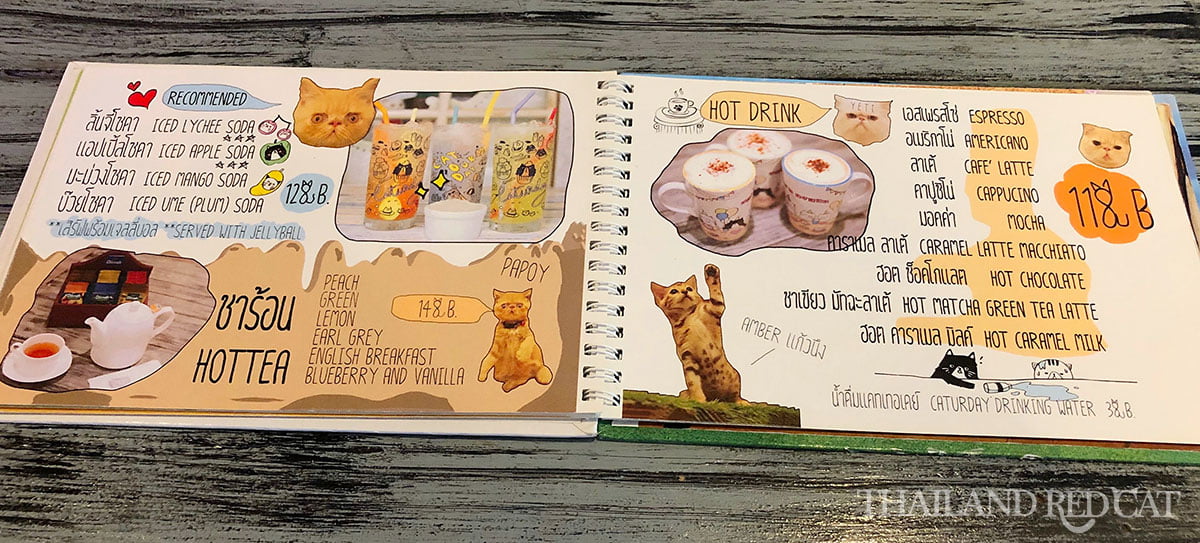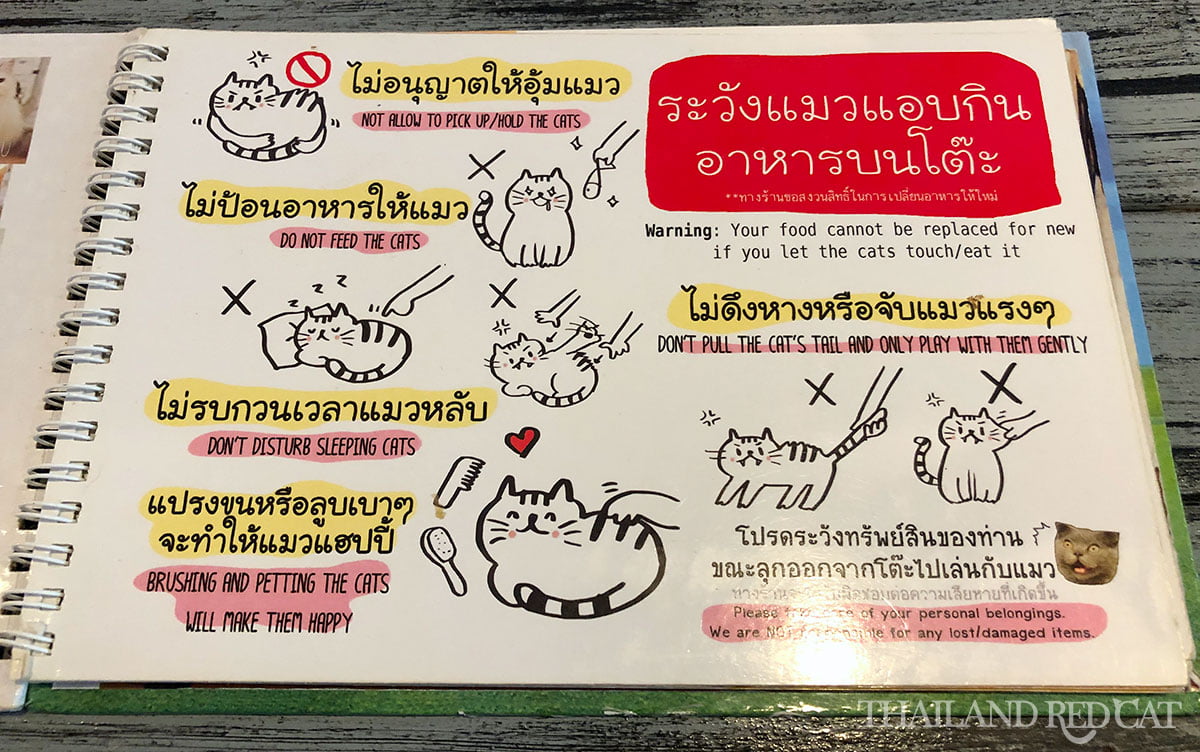 How to get to the Bangkok Cat Cafe?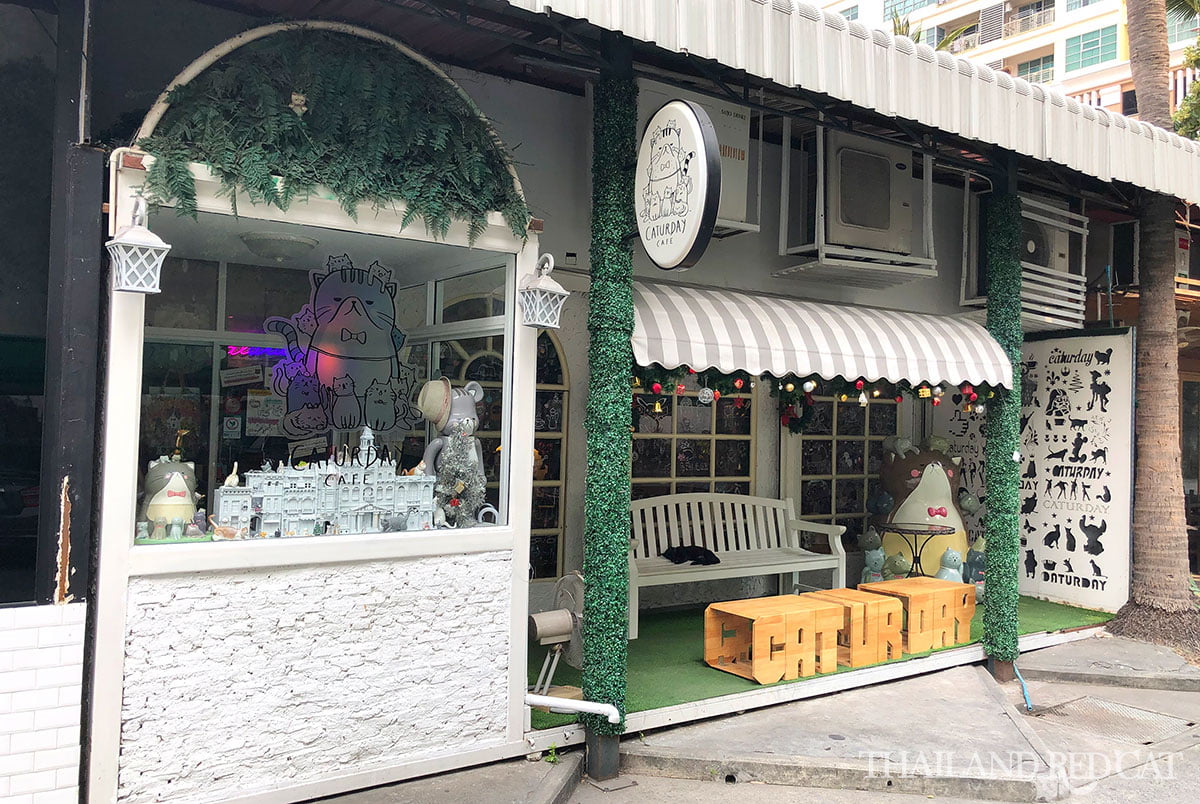 The cafe is called Caturday Cat Cafe and located in the Ratchathewi district. To get there, just take the BTS Skytrain to Ratchathewi Station and the cafe is literally right outside the station within a mixed shophouse complex (see the map below).