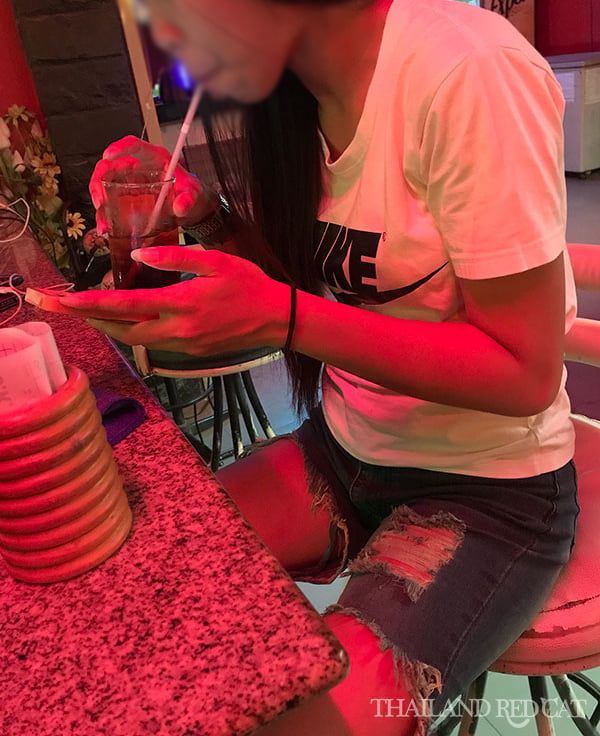 Today I will write the guide I wish I had when I first got here.
I assume you don't only come to Thailand for visiting the beaches, temples and eating spicy food, but also to enjoy yourself (and have sex) with young and attractive Thai girls.
And there are so many places where you can meet them for some fun and pleasure, that it can almost be overwhelming.
Well, I do think it's gotten all a bit confusing for guys coming here for the first time – like what are "beer bars" and how do they differentiate themselves from the go go bars, especially price-wise?
How do I know if a certain massage salon offers happy endings, and do I need to negotiate the "extras" beforehand? What price is reasonable for a hand job? And how about these "soapy massages" – do they really slide up and down your body on an air mattress like they do in these Japanese porn movies?
Or how about these street girls or freelancers in the clubs that try to hook up with you – is it safe to take them back to your hotel? Does my hotel even allow Thai ladies to enter? And do they really come and have sex with you for just 1,000 Baht? And what's the deal with this dating site – can I really meet open-minded girls who don't want money?
These are just some of the questions you probably have if you are just planning your first trip to Thailand, and so I think it's the best idea to structure this sex guide in such a way that I describe the different types of places to meet girls here, followed by discussing some of the most common questions I receive from readers.
This is what I've got for you here:
Let's get right into it – here are the 11 most popular places to meet girls for sex in Thailand:

Girly Bars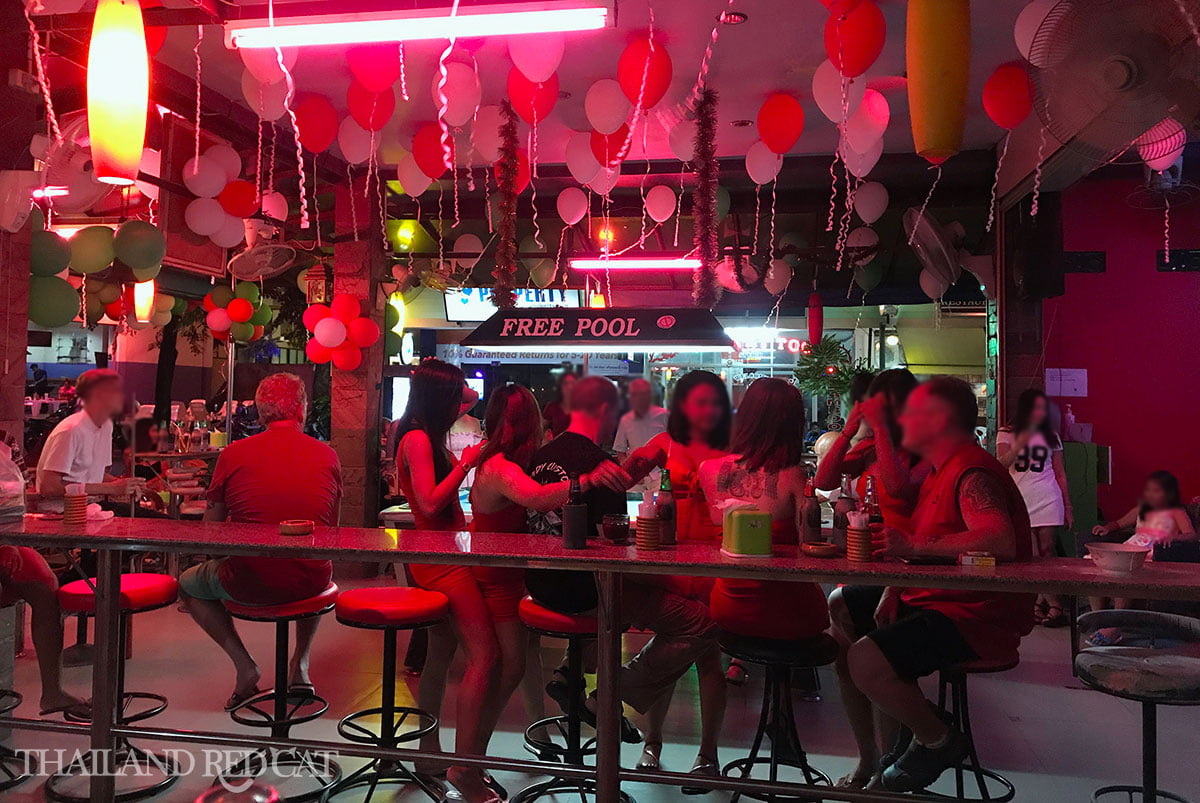 The girly bars (often also called "beer bars") are easily the most popular place among foreigners who want to meet girls in the nightlife.
It doesn't even feel like you are in a red light venue – even though the girls are obviously all hookers (well, the waitresses aren't – usually). But the atmosphere in these bars is so relaxed and easy and you don't need to commit to anything – you could just sit there, watch the scene and drink your beer.
How it works: You enter the bar, sit down somewhere and order your drink. If you like one of the bar girls, you can call her over, chat with her and invite her for a lady drink. The rule is basically that as soon as you buy her a drink, you can also touch her. You can play pool with her, watch some TV (usually live sports) or just have a chat with her. These bar girls will usually give you the GFE (girlfriend experience), because again they don't really appear like typical prostitutes. And if you like, of course you can also pay her bar fine and take her back to your hotel for sex. Note that the price for the bar fine has to be paid separately to the price for sex with the girl.
Prices: A beer usually costs 70-100 Baht, spirits about 120-140 Baht. Lady drinks cost 100-150 Baht, and the average price for the bar fine is 500 Baht (in Bangkok they usually charge 700 Baht, while at most places in Pattaya it's only 300 Baht). And the sex price for the girl from a beer bar should be no more than 1,000 Baht for short time, and no more than 2,000 Baht for long time.
Value for Money: 7/10
Fun: 8/10
Go Go Bars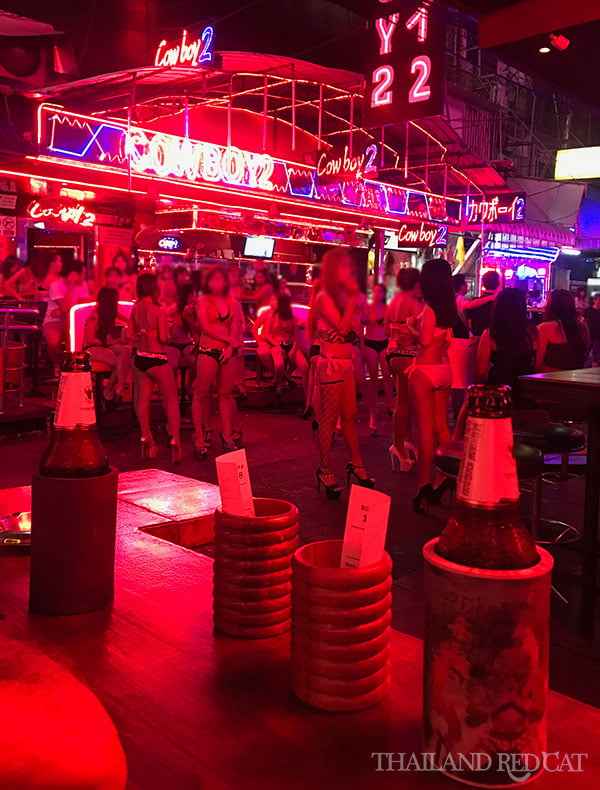 The go go bars are like the biggest "tourist attraction" in red light Thailand. Everyone who comes visiting me here in Bangkok doesn't ask me to bring them to a cool night club, but to the best go go bars with the hottest girls!
How it works: It's actually very similar like in the girly bars (see above). Again you walk inside, and usually you will be accompanied to your seat by a waitress. Order something to drink and then watch the ladies dancing on the stage. Now not every bar has naked girls – most of them actually wear bikinis or other sexy outfits. But if you are like me and think there is no point visiting a go go bar without being able to see some boobs and pussies, then check out my guides on the best go go bars in each city (scroll up to the top menu and look under "Nightlife"). Again you can buy the girls drinks, and also take them out for sex in your hotel.
Prices: It's all a little bit more expensive than in the beer bars, because the go go girls are (supposed to be) more attractive. Expect to pay 140-160 Baht for your own drinks, 180-200 Baht for lady drinks, about 1,000 Baht for the bar fine, 2,000 Baht for short time, or 3,000 Baht for long time. Sometimes the sex prices are negotiable, like you may be able to bargain it down a little if the girl really likes you (but not always, like Baccara and Crazy House even have "menus" where the exact prices are listed).
Value for Money: 5/10
Fun: 9/10
Night Clubs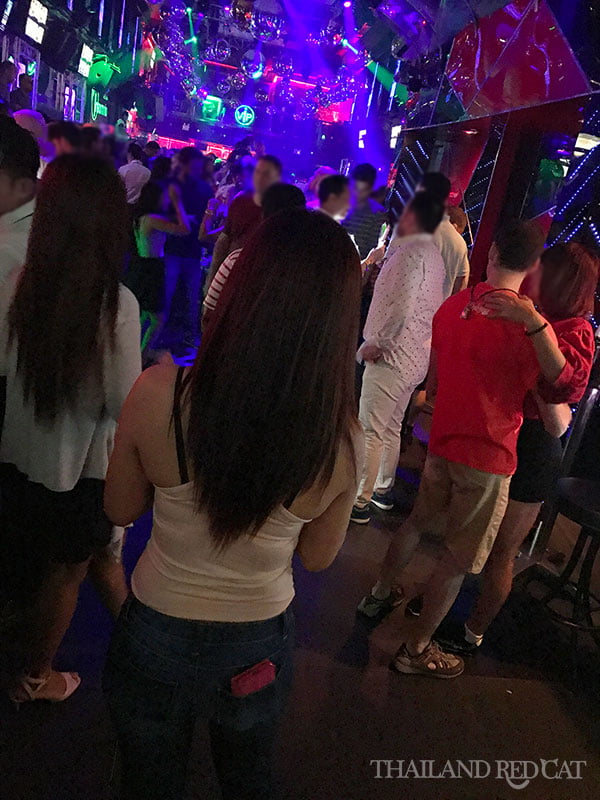 The night clubs are great places if you want to combine partying and meeting girls. The advantage here is that the girls are not employed by the clubs, so you won't have to pay for expensive lady drinks or bar fines.
How it works: You will find 3 types of girls in the night clubs in Thailand: Hookers, regular girls who want to find a new boyfriend, or girls who already have a boyfriend and/or are not interested in foreigners (you can easily spot them by watching out for those groups of friends sitting on a table, sharing a bottle of Johnnie Walker whiskey and not looking at you even once). As for the "open-minded" ladies: Sometimes it's not easy to tell the difference between a working girl and a "normal" girl – maybe she is a hooker and will not ask you for any money until you send her off the next day. If you are unsure and want to clarify it, you could ask her "Do you come here often?" or even more straight forward: "Are you a student?" or "Where do you work?".
Prices: Similar drink prices like in the beer bars – drinks are in the 80-150 Baht range. If you plan on drinking whiskey, then a much better deal would be to buy a bottle – you can usually get a Red Label for about 1,500 Baht, or Thai Whiskey (like Blend or Sang Som) for 800 Baht. And in regards to paying a hooker from the club – 1,000 Baht is a fair price, but often the younger or more attractive ladies in the clubs of Bangkok or Pattaya will ask for 1,500-2,000 Baht. But again, you can negotiate that yourself, and the more she likes you, the more drinks you've already paid her, or the later in the night, the lower the price should get.
Value for Money: 7/10
Fun: 8/10
Happy Ending Massages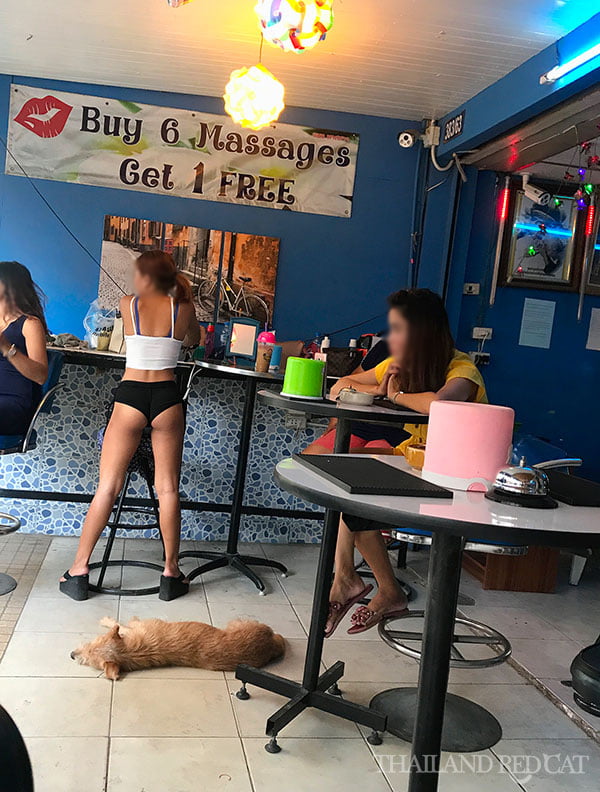 A lot of guys I know make their first experience in the red light industry in Thailand in the massage salons. Why? Well, everyone likes to try a massage for 300 or 400 Baht and just see what happens – if the girl offers a happy ending, then that's great, and if not, then at least you've got a nice massage for a decent price.
How it works: You walk around the tourist area in whichever city you are in. If you see the girls wearing unusual sexy clothes (like tight shirts) or yell at you things like "hello! welcome massage!" (normal masseuses don't do that, they wouldn't even sit outside to call customers), then you can be pretty sure that they will offer happy endings. If you like a particular masseuse, choose the oil massage (because it will make the happy ending more enjoyable compared to the Thai massage without oil), and follow her to the massage room (often it's a big room with massage berths divided by curtains). Take off all your clothes, lie down on your chest and let her start the massage. Usually after about 40 minutes, after you have turned on your back and she massages your legs, she will ask you "massage here mai?" while pointing on your penis. Some shops have showers onsite that you can use for free after your session.
Prices: An oil massage usually costs 400 Baht (but many salons in Pattaya and Phuket offer it for only 300 Baht, because the supply of massages is so huge). And the standard tip for a hand job is 500 Baht. Blow jobs and sex are usually not offered in these small massage shops – happy ending is the synonym for HJ.
Value for Money: 7/10
Fun: 8/10
Soapy Massages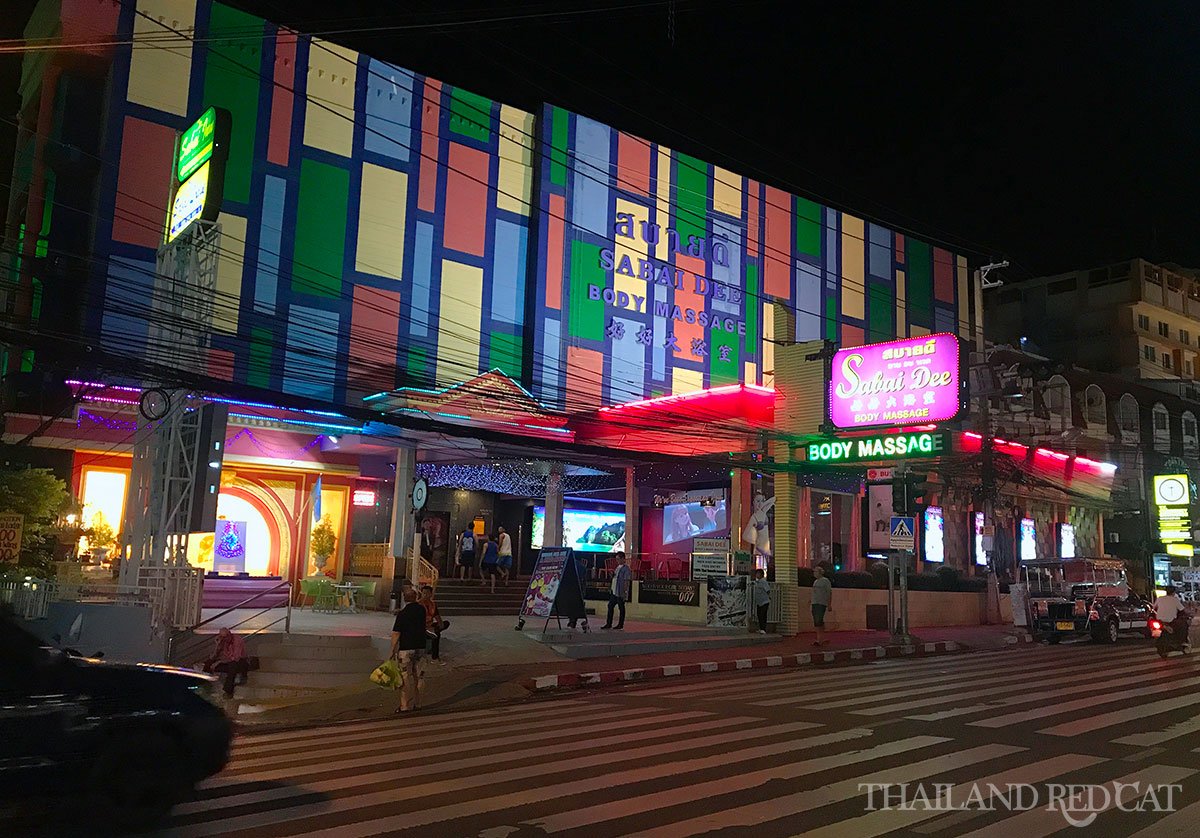 The most discrete place to have sex in Thailand. The soapy massage parlors have long been the favorite place for Thai men to escape from their women at home for a few hours, and now more and more foreigners want to try it out too.
How it works: You walk into the parlor free of charge, and sit down somewhere in the lobby (usually comfortable couches). There will be a big "fishbowl", basically a showroom where all of the ladies are presented. Sometimes there is a glass in front (hence the name fishbowl), but the newer parlors don't have that anymore, so you can see the girls better. They are usually divided into 2-3 groups (fishbowl girls, sideliners & models), each with different prices. The papasan (= the male manager) will usually come to you and tell you the prices – it's all inclusive of bath, a short massage and sex (they also provide condoms). Most of the parlors in Pattaya even have air mattresses where the girls put plenty of soap on your body and then slide up and down with their boobs, ass and all their body (Sabai Dee and Honey 2 are such places). You can even have a few beers first, relax and enjoy, before you make up your choice. But of course you don't have to – most people just come, pick a girl, pay at the counter, go to the room with her, take a bath, have sex, and leave. Any way, a soapy massage is an unforgettable experience – and can be quite addictive, too.
Prices: About 2,000-3,500 Baht in the soapies in Bangkok, Pattaya and Phuket, and a few hundred Baht cheaper in the provinces (like Korat or Khon Kaen).
Value for Money: 7/10
Fun: 9/10
Street Girls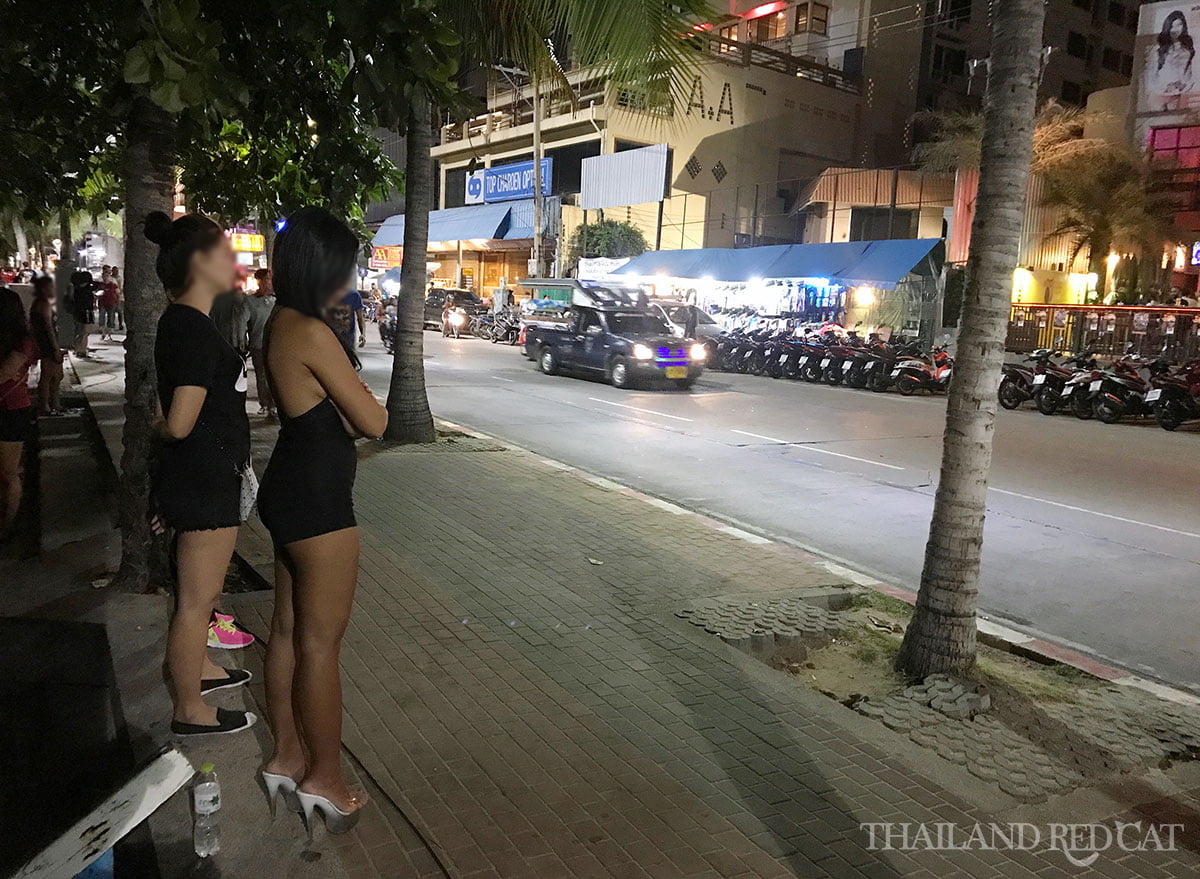 No matter where you go in Thailand – you will find street hookers in every major tourist town: On Sukhumvit Road or Soi 4 in Bangkok, on Beach Road in Pattaya (photo), on Bangla Road in Phuket or around the Tha Phae Gate in Chiang Mai.
How it works: You just walk right up to them, say hi, how are you, what's your name – or skip all that and just ask them "how much?". Most of these girls are out for short time, so they can come back to the same spot right after and look for their next customer. Some of these girls are just as attractive as any girl in the beer bar, but don't want to share their income with the owner, while others have been kicked out because they stole or even have sexual diseases – so be careful, and always use a condom (like with any other hooker in Thailand as well).
Prices: 800-1,000 Baht for short time, and 1,000-1,500 Baht for long time (negotiable).
Value for money: 8/10
Fun: 6/10
Blow Job Bars
The latest addition to the sex industry in Thailand are the blow job bars. Yes, it is what it sounds like.
How it works: You can simply visit one of these bars, and have one of the girls suck your dick while you drink your beer. If that is a bit too exciting for you to do it in the middle of the bar and you want more privacy, then you can also go upstairs with your girl where they have some seating niches which are separated by curtains (I took the picture above at Lolitas in Bangkok). That's also a nice experience, and you can usually hear other girls sucking other customers' dicks at the same time. And yes, they do BBBJs in these places (means without condoms), unless you ask them to use one. Blow and go – hugely popular among both tourists and expats who want to quickly release their load after finishing work.
Prices: 700-800 Baht for the blow job, and if you want to have a beer (not compulsory though) then that's about 100 Baht, lady drinks cost about 120-140 Baht.
Value for money: 7/10
Fun: 8/10
Dating Site Girls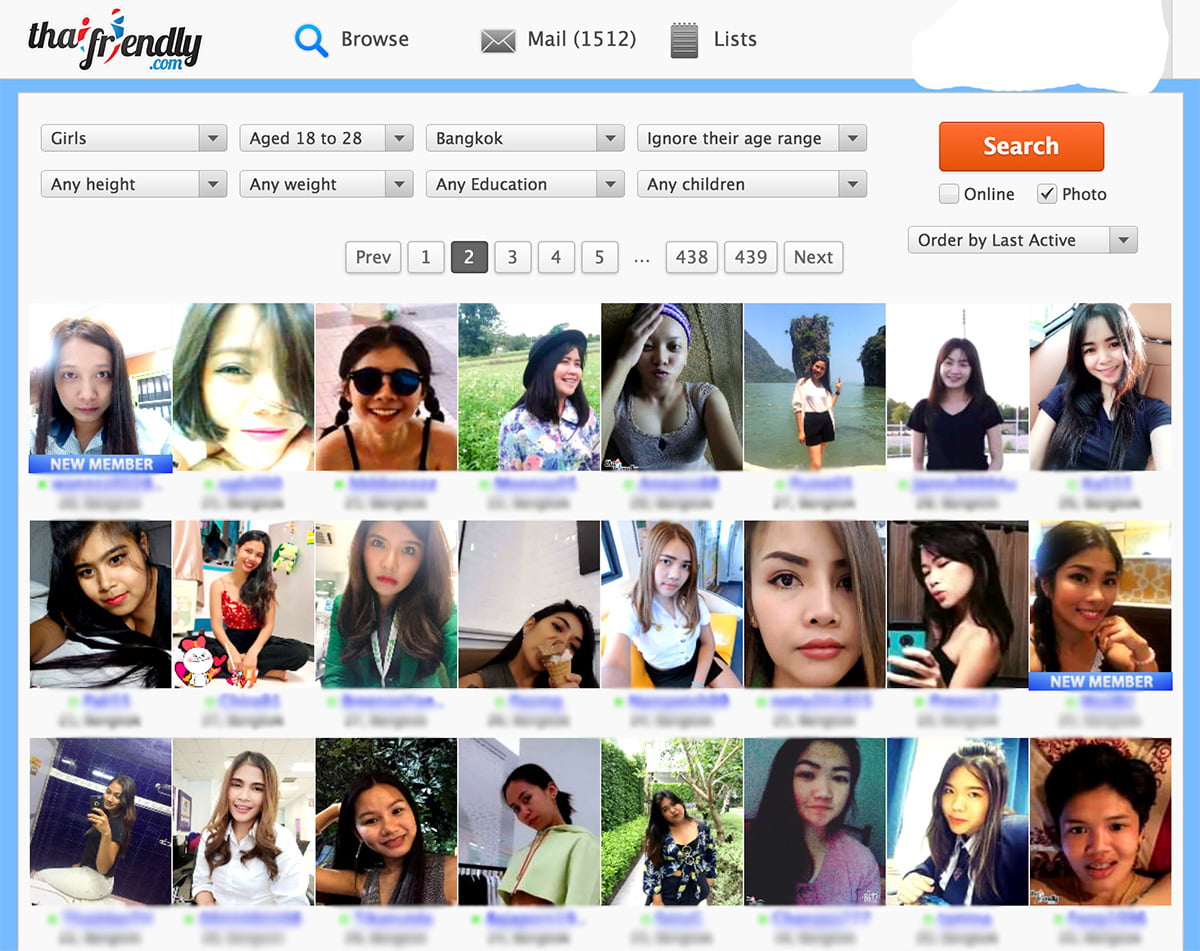 If you want to meet "normal" girls who are not only interested in your money, then you should sign up on Thai Friendly. That's the biggest dating site in Thailand – it has more than 1.5 million users, and most of them are girls with "real" jobs (means no prostitutes) like shop workers, mall girls, hotel staff, cashiers at the supermarkets or 7-Elevens, well even student girls or office ladies.
How it works: Most of these girls are looking for casual dating, like you can meet them for a coffee, movie or dinner, and then afterwards ask them if they want to hang out in your room. In my experience this tactic works 80% of the time, and if not, then they'll usually be up for it after the second date. Of course you also have some working ladies on Thai Friendly, too, but they are usually easy to spot (look at their pictures or again, just ask them what their job is, and they will tell you), and it's not a bad deal either if they are willing to come straight to your room if you agree to give them like thousand Baht afterwards. Much better than if you go actively out, and spend time and money on drinks, bar fines and higher sex prices.
Prices: Like I said, the great thing about Thai Friendly is that it allows you to meet plenty of girls for free.
Value for money: 10/10
Fun: 9/10
Girls in Everyday Life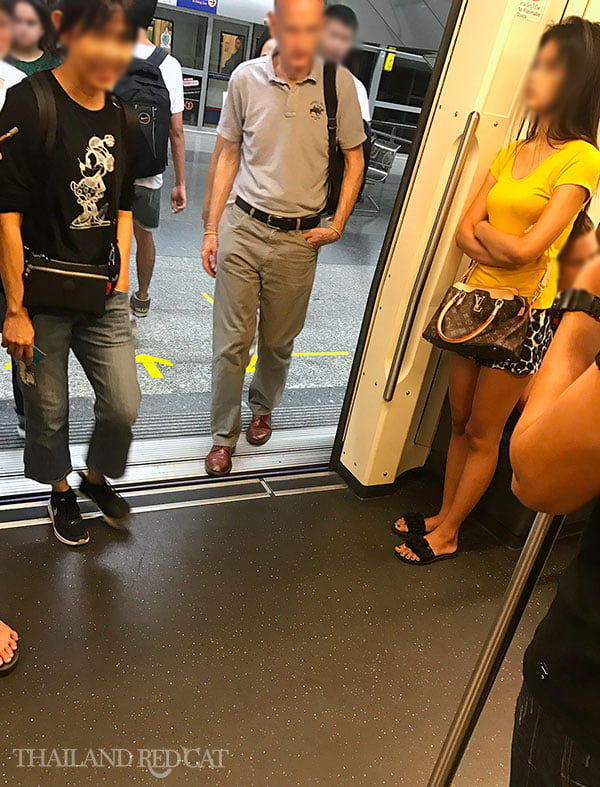 Another way to have sex in Thailand for free, apart from the dating site (see above), is to "play the day game". Means you would simply approach the girls in everyday life situations, like in the metro, in the shopping mall, or in the restaurant.
How it works: As a foreigner walking around here, you will get a lot of looks from the ladies, and often you hear them saying to each other "lɔ̀ɔ" (หล่อ). That means "handsome", and of course they mean you and assume you don't understand them. You could then smile and say "jing rɔ̌ɔ" (จริงหรอ) – "oh, really?". Nice ice breaker. But often, they are just too shy to interact with you in public – usually because they are afraid that their English skills are too bad. You could still walk around and approach them yourself (asking for the direction is always a good way to say hi) and then ask them if you can have their Facebook or Line contact, because it's your first time in Thailand, you are alone and have no friends yet. This tactic can work very well (definitely much better than in the western world), but it also takes a lot of time and energy, so I think the dating site is much easier and more convenient if you want to meet normal girls.
Prices: No money needed (well, maybe you buy her a coffee, food or whatever you are doing together once you have arranged a date), but definitely some time and confidence.
Value for money: 9/10
Fun: 7/10
Escorts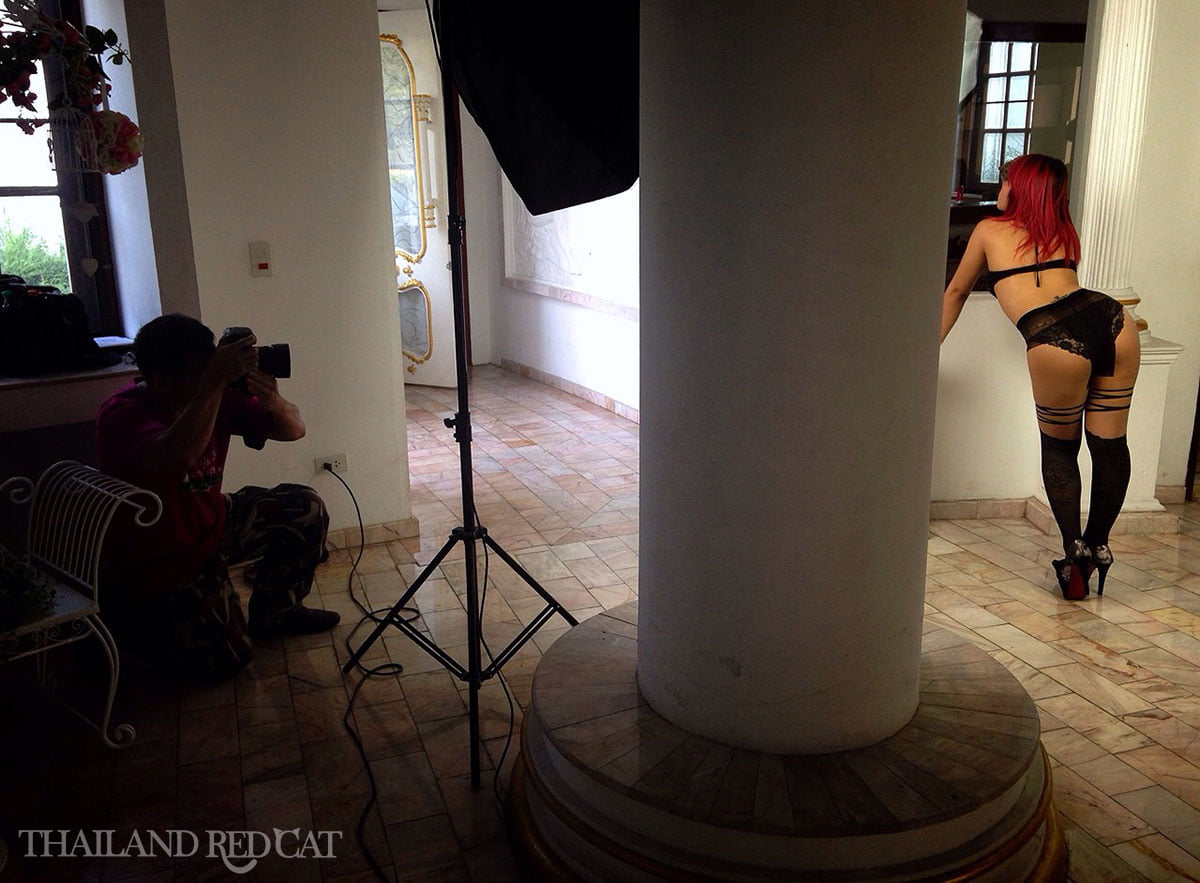 The escort services are, along with the soapy massages, the easiest and most convenient way to get paid sex in Thailand. But it's also among the pricier options you have. However, if you are here just for a short period of time, and don't worry about the money aspect too much, then it can be a great experience.
How it works: The great thing about the escorts in Thailand is that you can find all different sorts of girls: young and cute student girls who are looking for a little side income, ladies in their mid twenties – slim and tight or round curves and big boobs, or even ladyboys who are trained in all sorts of different services if that is what you like. You can just book them online on the website, and then about 1 hour later she will knock on your door.
Prices: The going rate for 2 hours time with an escort in Thailand is between 3,000 and 6,000 Baht (2 shots = you can cum 2 times). Yes, that's quite a big range, but it highly depends on her age and attractiveness. Longer sessions (like 4 hours, 8 hours, or overnight) are also available for an additional fee – as well as additional services (e.g. anal sex, massage, role play, fetish sex, golden shower).
Value for money: 6/10
Fun: 7/10
Ladyboys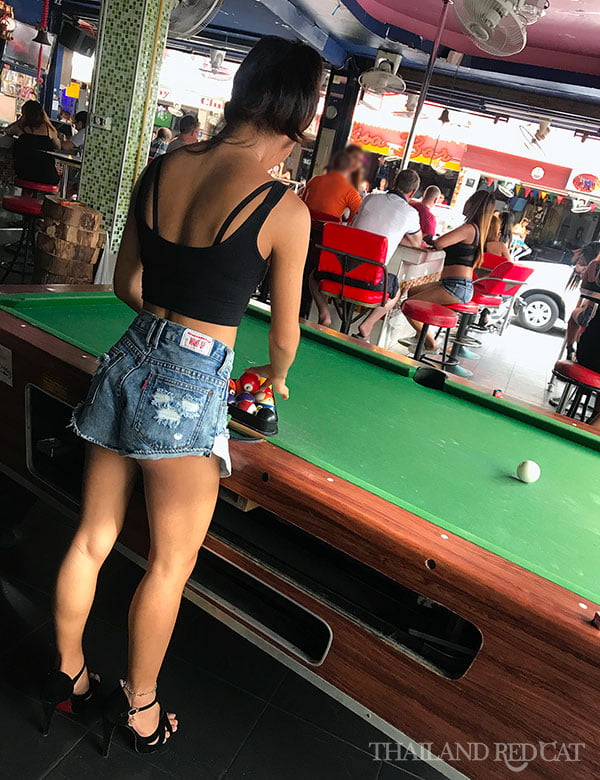 Not sure if you are interested in that – probably not on your first visit here – but of course this Thailand sex guide wouldn't be complete without mentioning the ladyboys. Not only do I notice that more and more ladyboys are working in the different establishments, but I also see more and more foreigners walking hand in hand with them on the streets (no doubt back to their hotel for some fun between the sheets).
How it works: It works exactly the same like in the girl-places. There are various ladyboy bars and massages in the tourist cities, sometimes also cabaret shows. Plus street walkers and freelancers in the clubs. And a safer and free option to meet and have sex with them would be to use the Thai Friendly Ladyboy Dating Site.
More details on where to exactly find the ladyboys in each city are in the Ladyboy Section of Thailand Redcat.
Prices: Free on the dating site, or about 800-2,000 Baht for a hooker.
Questions I often get asked
Now that you know the different establishments with (working) ladies in Thailand as well as how much you can expect to pay for the entertainment or sex, you probably have some of the following questions on your mind:
Can I find all of the above 11 places in every major city in Thailand?
Yes, you have them all in Bangkok, Pattaya, Phuket and Chiang Mai (except for the BJ bars which are now only in BKK and Pattaya). And I assume these are the places where you will spend most of the time of your first sex trip to Thailand anyway.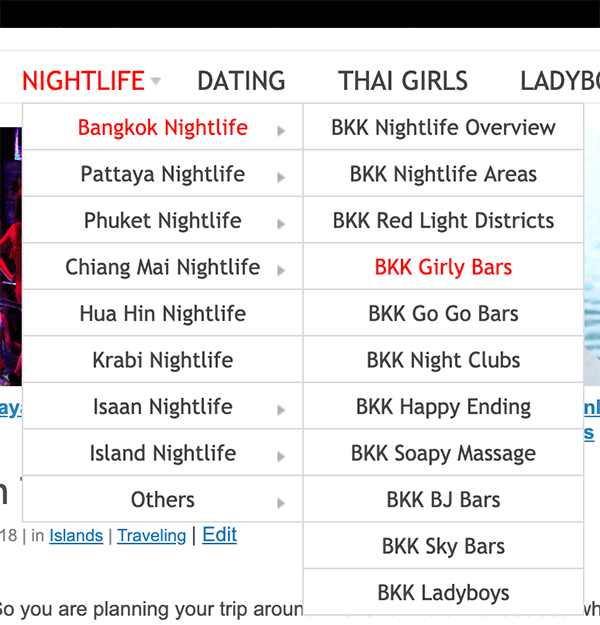 But even if you decide to go to places like Krabi, Hua Hin, Chiang Rai or Isaan like Khon Kaen or Udon Thani, you can also find most of the places there as well – girly bars, night clubs, happy massages, soapy massages, street hookers, dating site girls, regular daytime girls & ladyboys.
I have created guides to every major and minor city in Thailand – just scroll up to the top menu of the site, and move your mouse to the "Nightlife" register (see the photo on the right). Here you will find all the specific places in each city, including pictures, videos, map locations and current prices.
Is it safe to have sex with Thai hookers?
I always shake my head when I see the Japanese or Korean guys paying a bill of like 5,000 Baht in the go go bars, before leaving hand in hand with their girl. Not that there is something wrong about paying for a go go girl (well, except that it's really expensive), but most of these guys really think that this is the only safe option to have sex with girls in Thailand (and maybe also the soapy massages, because they know that from their home countries).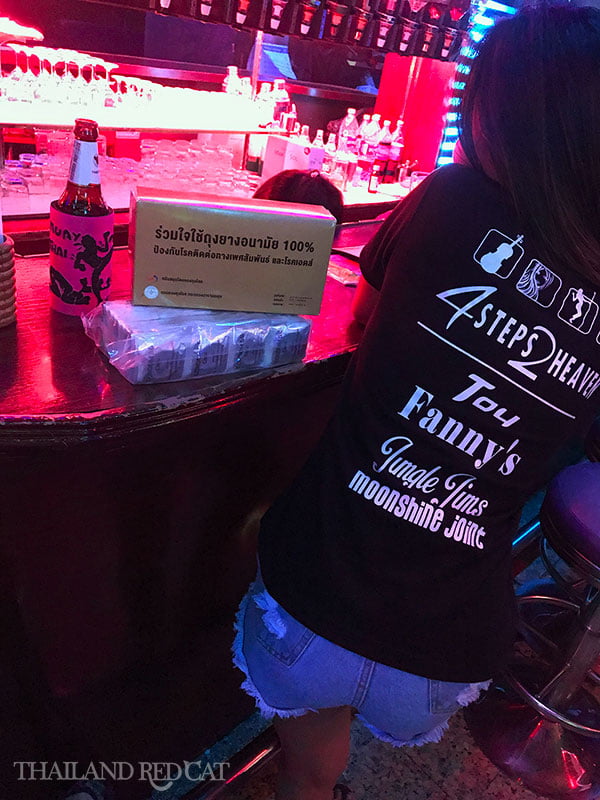 If you use your common sense, be careful while taking a shower back in your hotel (better take your valuables with you into the bathroom, or put them in the safe), and always wear a condom, you don't really need to worry about anything. The beer bar girls are employed by the bar as well, so you know where you can find her the next day in case there are issues (she knows that too). Massages are also perfectly safe of course, and even street hookers are very popular among mongers here, because they offer quite a good value and usually don't create any problems.
Just don't be drunk or smelling and pay what you agreed on, and no girl in Thailand will steal or run away from you.
What do Short Time and Long Time really mean?
"I love you long time" – you probably have heard or read that phrase already if you've done some research for your Thailand trip online. Well, that's a funny wordplay of course – it means that she offers you a "long time" sex encounter.
When paying for Thai hookers, you have 2 choices:
Short Time = 1 shot and/or 1-2 hours (if you want a 2nd round, make sure you clarify that with her in advance)
Long Time = several shots, and for the whole night
One note here – always pay the girls after you've had sex. Unfortunately if you go into a go go bar these days, and the mamasan thinks you are here for the first time (they are usually very good in telling that), then often they tell your girl to make you pay upfront, means they add the sex price on your bill of the drinks and bar fine.
Never agree to that, I've had several readers on Thailand Redcat who told me that this happened to them and they agreed – only to have problems afterwards, like the girl suddenly said she felt tired and wanted to go home after the first round (even though he paid for long time). Or they didn't do what was part of the deal (e.g. no blow job, or in some cases they didn't even want to have sex at all). Did they get back their money the next day when they complained at the bar? Of course not.
So don't let them fool you – the sex comes first, and then the payment. That's the correct order, and it will always be like that.
Do all hotels in Thailand allow me to bring girls back to my room?
Unfortunately not. In fact, most of the hotels don't allow Thai women in their rooms (those that join the foreigners of course), while others charge a so called "joiner fee" of usually 1,000 Baht so they get their share of the business as well.
However, there are more than enough hotels in every price category which are "guest friendly", some of them just ask for the Thai ID card while she is in your room, others don't care at all. The problem is that you can't check if a particular hotel is guest friendly or not on the popular booking sites like Agoda.com or Booking.com.
So I have decided to create guides to 5 of the best guest friendly hotels in each major city in Thailand.
What's your favorite place to meet girls for sex in Thailand?
For most guys it's like that: The longer they live in Thailand, the more they find themselves going to the massage salons. It's not that they don't like the other establishments – they do also hang out in the beer bars, but mainly for playing pool rather than paying for the girls. And you can also see them in the go go bars, but mainly to enjoy a cool Singha or two rather than paying these ridiculous prices.
It's just that the massage salons offer a really good value – 800 Baht for an hour massage including happy ending is great. And many would agree that a well done hand job is as enjoyable as sex.
And if you do want sex, there are also the soapy massages as a great paid option (because the standard small talk in the bars gets kind of annoying after a while), but really the most popular place to meet girls is the dating site, because it both saves a lot of money and the regular Thai girls are much more fun to hang out with than the bar girls.