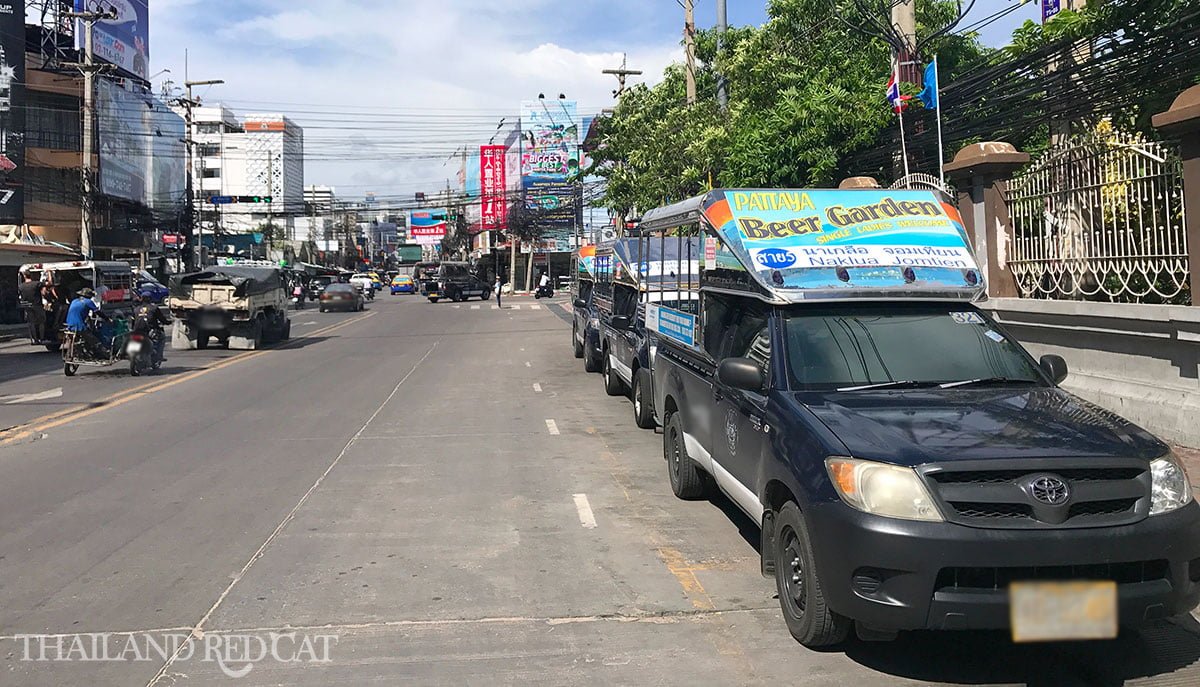 Sometimes it's nice to get out of Pattaya for a while, and spend some time in the more relaxed neighbor beaches.
Jomtien is by far the most popular alternative to Pattaya. This beach is more than 3 times as long and it's really booming with many bars, restaurants and hotels popping up there every year.
And the great thing is that it's really easy to get from Pattaya to Jomtien:
Songthaews from Pattaya to Jomtien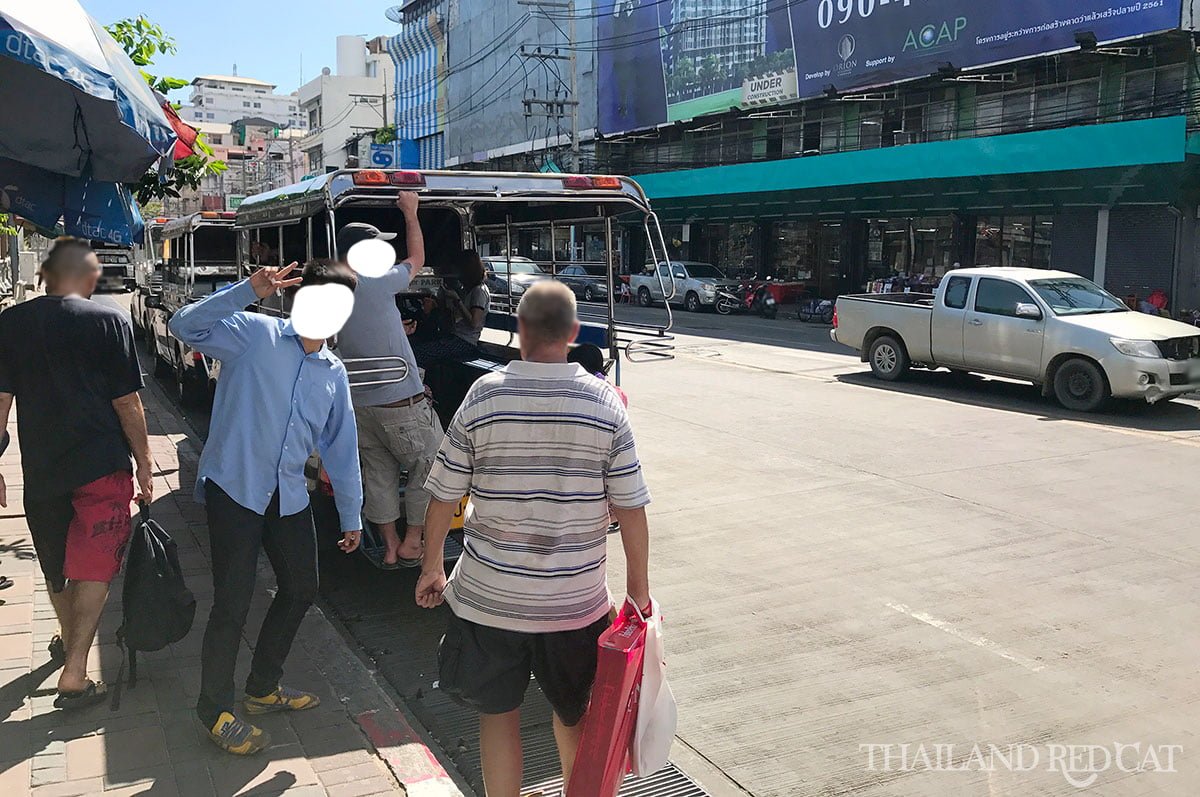 Just walk to the intersection of Second Road and South Pattaya Road – here you will see several songthaews (the popular shared pick-up taxis) waiting in line. Get on the vehicle and wait – they will leave when full (12 passengers).
The ride takes about 10-15 minutes, and you can get off anywhere you want – just ring the bell and the driver will stop. Get out and pay him the fare of 10 Baht through the front window. The price is always 10 Baht – no matter where you get off.
The route leads from South Pattaya along Thappraya Road, before it turns into Jomtien Sai Neung (= Jomtien Beach Road) and drives down that street for several kilometers.
I have marked the location of the songthaew stop on the map below.
Once you have reached Jomtien, you can take a stroll on the scenic beach promenade. You will also see some nice Thai ladies hanging out there, but not as many as in Pattaya of course. It's just more relaxed and laid back here.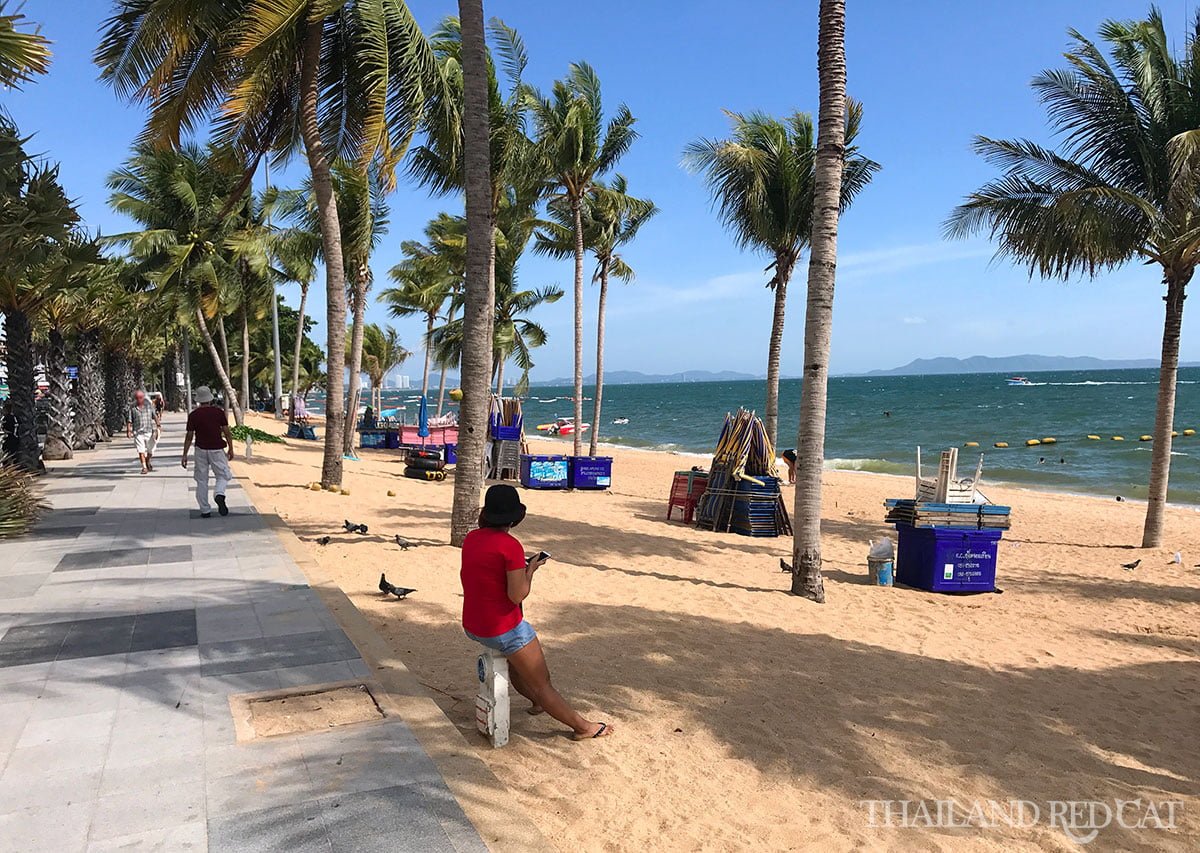 If I'm rightly assuming that you don't come to Jomtien only to take a swim on the beach (which is much nicer than in Pattaya by the way), then you'll probably find my guide to the nightlife and girls in Jomtien very useful.
How to get from Jomtien back to Pattaya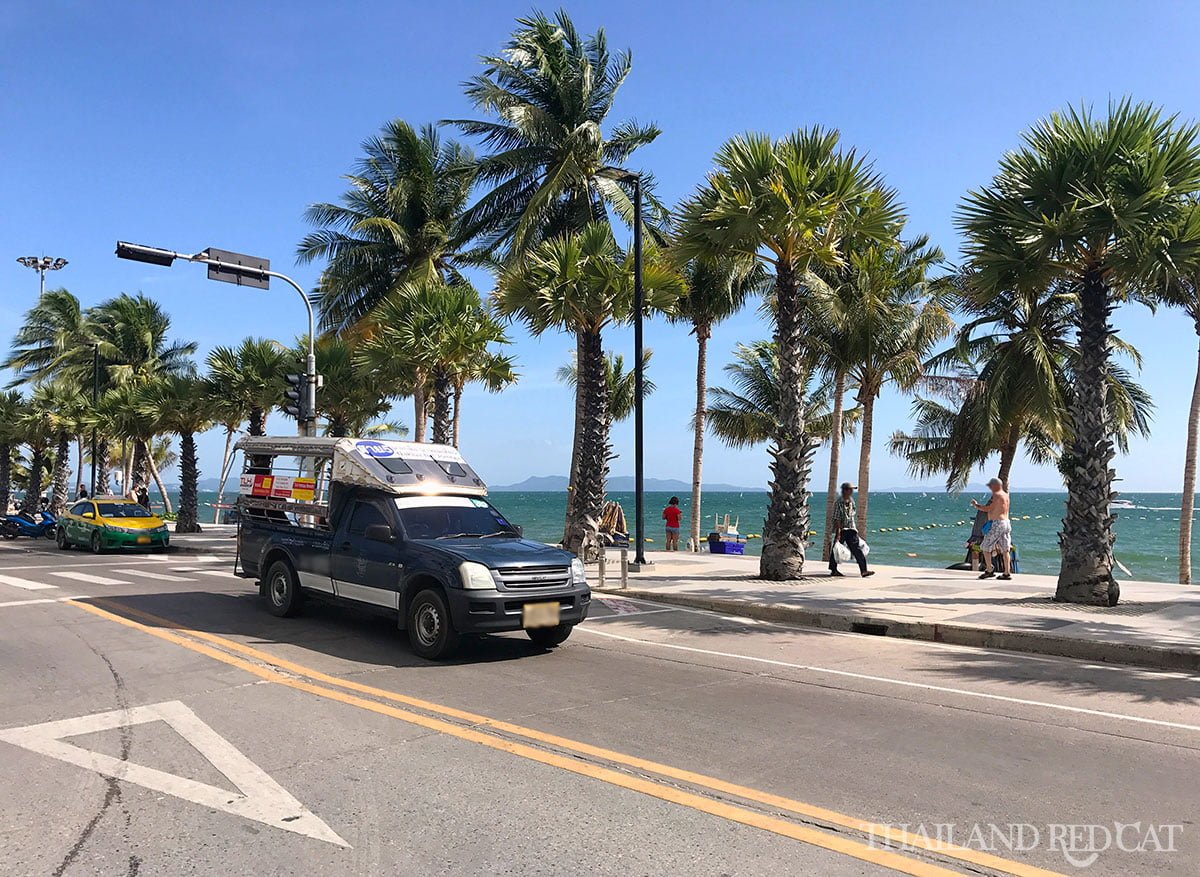 Of course you can also take a songthaew back to Pattaya for 10 Baht. And that's even more convenient because you can hail the driver anywhere on Beach Road or Thappraya Road, and he will stop so you can hop in.
Important Note:

The songthaews from Jomtien to Pattaya don't terminate in South Pattaya – they will continue driving down South Pattaya Road – so you can get off anywhere you want (like at Central Festival or Soi 6). They actually drive all the way up to Naklua, which is the beach town north of Pattaya.
Map of Songthaew Stops in Pattaya and Jomtien
Video of Songthaew Ride from Pattaya to Jomtien