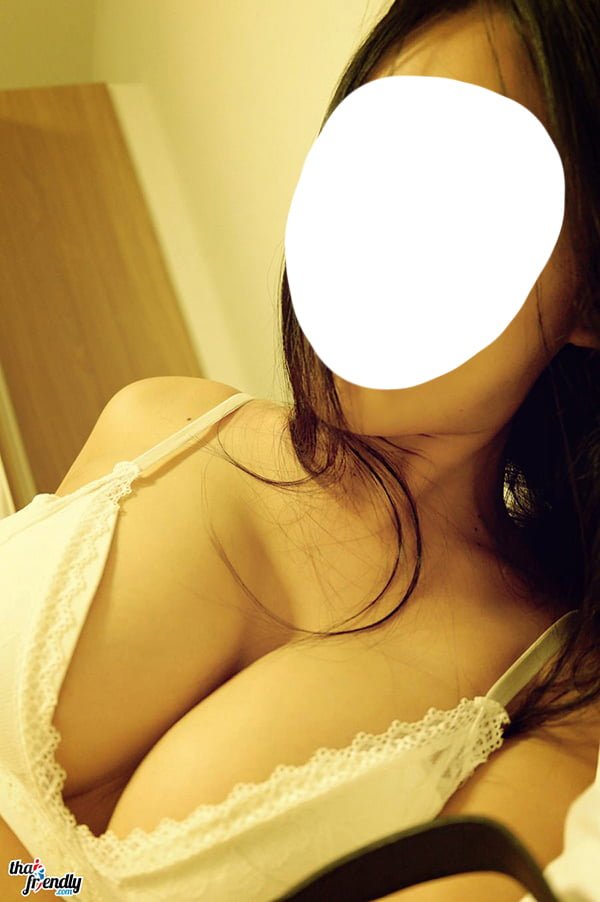 If you are like most guys who spend a lot of time in Thailand, you might want to try something new after a while and one of the big trends now is to have sex with a hot Thai ladyboy. Of course there are many different ways you can meet them in Pattaya.
The most obvious option is to go to one of the dedicated ladyboy bars and pick one you like. Another paid option are the freelancers in the night clubs like Insanity or The Pier, or simply the street prostitutes on Beach Road or Soi 6/1.
Or maybe you don't like the idea of paying for sex, then you can also find plenty of "open-minded" ladyboys on the Thai Friendly Dating Site. Be careful though, it can be quite addictive. There are thousands of hot ladyboys on that site (not only in Pattaya, but in all of Thailand), and it's usually easy to spot the "working girls". The majority of them are just looking for "friends with benefits" like you or even serious relationships (you'd be surprised how many guys are looking for serious ladyboy dating these days).
No matter where you meet ladyboys in Pattaya, sooner or later you will want to invite one of them to your hotel room to "hang out" or "watch a movie". But you can only do that if your hotel is "guest friendly", that means they allow you to bring any type of guest back to your room, no matter if that's girls or ladyboys. Some hotels don't allow any guests at all, while others charge a so called joiner fee (usually 1,000 Baht), and you obviously want to avoid both of these types.
That's why it's so important that you choose a suitable hotel in the first place.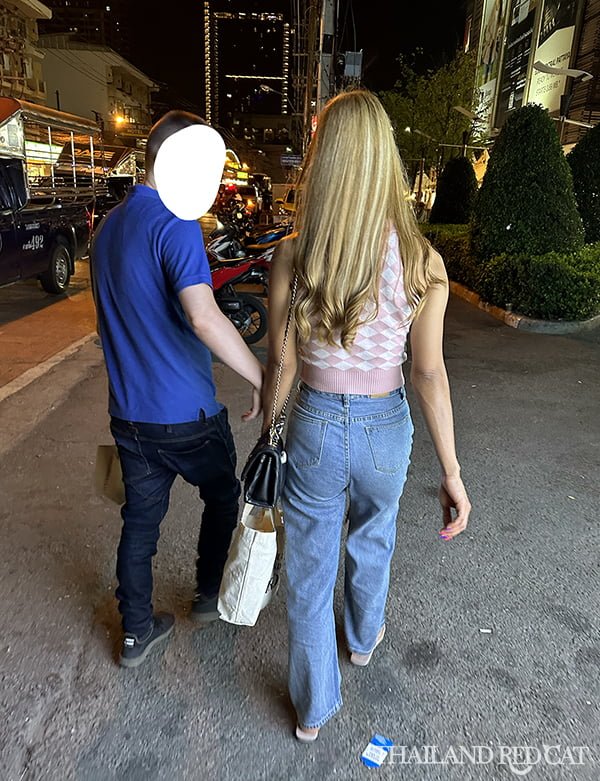 So what's suitable?
I always recommend my readers to watch out for three things: Firstly, the hotel should obviously have a good value for money. That won't be very hard to find in Pattaya, it's a total tourist town with hundreds of hotels in every price range and all that competition means great deals and promotions year-round.
Secondly, your hotel should have a good location. That depends a lot on what type of girls or ladyboys you are looking to meet. If you plan on going to the go go bars and night clubs a lot, then you should look for a hotel near Walking Street. But if you plan on hanging out mainly in the beer bars or meeting ladyboys from the dating site, then it makes more sense to stay in Central Pattaya. But don't overthink that one, because it's super easy to get around Pattaya with the cheap 10 Baht Songthaews (shared pick up taxis) that operate non-stop.
And thirdly, you need to make sure that your hotel is guest friendly – or rather ladyboy friendly. Believe it or not, but you may stay in a hotel and bring in a girl with no problems, and the next day you walk in hand in hand with a ladyboy and they say "sorry sir, we don't allow guests". To avoid that scenario and to make sure your preferred hotel let's you bring in whoever you want, you can either write them an email before booking and ask – or you can just check out my following list of the five best ladyboy hotels in Pattaya:
Best Hotels in Central Pattaya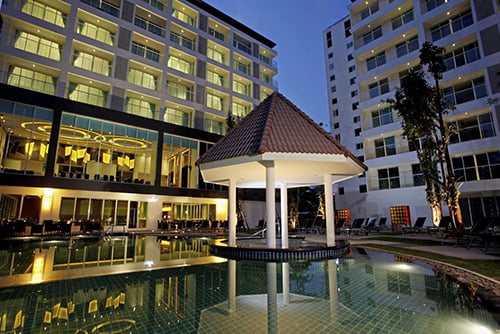 Whenever my friends ask me for my personal recommendation of a great hotel with ladyboys in Pattaya, I always recommend them the Centara Hotel. And it's easy to tell why: The room rates for this modern 4 star hotel start at less than 1,400 Baht for their deluxe rooms. The location couldn't be better either: It's situated right opposite Soi 6/1 in Central Pattaya, the famous ladyboy strip with lots of bars and freelancers. And they are ladyboy friendly – if you bring your guest they will just keep her Thai ID Card at the reception for everyone's safety. The Centara Pattaya Hotel is hugely popular for these reasons, but that also means their rooms tend to be fully booked, especially during the high season (November to February). If that's the case, just check out the next hotel on the list.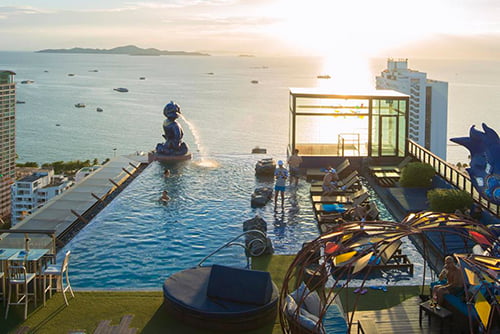 That's the hotel that I recommend in my guide to the girl friendly hotels in Pattaya. It has won several awards on Agoda and TripAdvisor not just for its friendly staff and great service, but especially for the fantastic sea views from the well appointed and super modern rooms on the upper floors. And like you can see in the picture, they have one of the nicest swimming pools in all of Pattaya. The Siam @ Siam Design Hotel is located on the corner of Second Road and Soi 2, means it's just a 3 minutes walk to the beach and the 10 Baht taxis that bring you everywhere in town are right outside of the hotel entrance.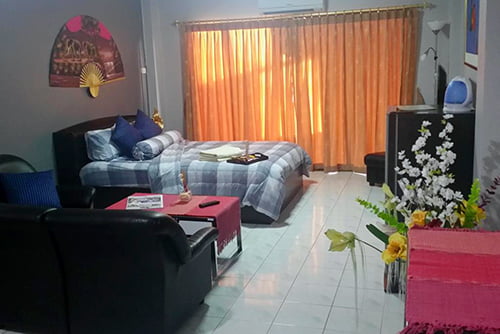 I have personally stayed at Nemo's Guesthouse several times. It's run by a very friendly and diligent American expat and his Thai partner. If you are looking for rooms for less than 1,000 Baht per night, Nemo's Guesthouse would be an excellent choice. It may be the hotel with the best value for money in all of Pattaya, and if you look at the average review score of 8.8 on Agoda, it's not difficult to tell why. It's a small and neat place in the Buakhao area, and if you come home at night you will find a few ladyboy street freelancers right opposite of the hotel – if you haven't found company yet that may be for you. Also, they lock the entrance door after midnight (you can open it with your keycard) so there won't be any hotel staff seeing you bringing in a ladyboy for sex.
Best Hotels near Walking Street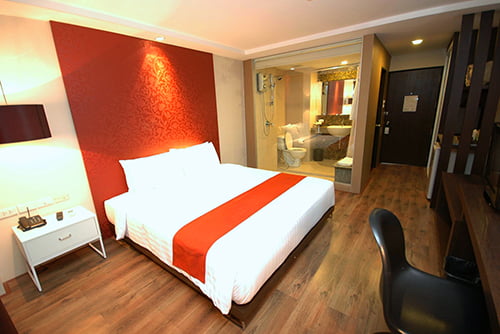 The Manita Boutique Hotel is just a short 10 minute walk from Walking Street away. If you show your ladyboy the pictures of this hotel and tell her that you are staying there, she might get really excited and want to join you right away. The rooms have beautiful bathrooms with glass walls, so you can watch your hot shemale taking a shower before and after you had sex. Like all other hotels on this list, there is no joiner fee for the ladyboys, but they will require to keep her ID Card at the reception while she is in your room. And one more good reason to stay in Manita: Their deluxe rooms (like the one in the photo) start at less than 900 Baht per night, and there is also a beautiful swimming pool – which is quite unusual for hotels in this price range.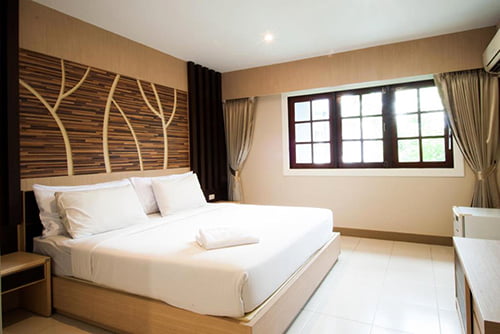 The rooms of The Green View may not be as new and modern as in the Manita Boutique Hotel (see above), but they are still fine, clean and great value at about 900 Baht per night. You might be wondering why it's roughly the same price like at Manita – well, the location is better. It's situated in a side street of Walking Street – so you can walk to the famous party strip in less than one minute (about 80 meters) and if you want to sleep it's not as loud as if you stayed directly on Walking Street. It's really a matter of taste: If you don't mind walking 10 minutes and prefer a better room standard, you should pick Manita, but if you prefer the comfort of great location and don't plan on spending a lot of time in the room anyway (apart from getting naughty with ladyboys), then The Green View might be a better choice.